French Bonelli's Eagles wander north
c58b5ce8-5e1a-4b95-9a70-19072c1ac1ef
Two satellite-tagged Bonelli's Eagles from southern France have been tracked as far north as Denmark, as part of their remarkable post-fledging dispersal flights.
A project to ring Bonelli's Eagles in France began in 1990, enabling some 95% of all chicks in the country to be banded since then. In 2017, satellite tags were introduced to the program, in order to better study the period of dispersal for young eagles once they leave their birth sites, as well as to understand why young birds have such a high risk of mortality.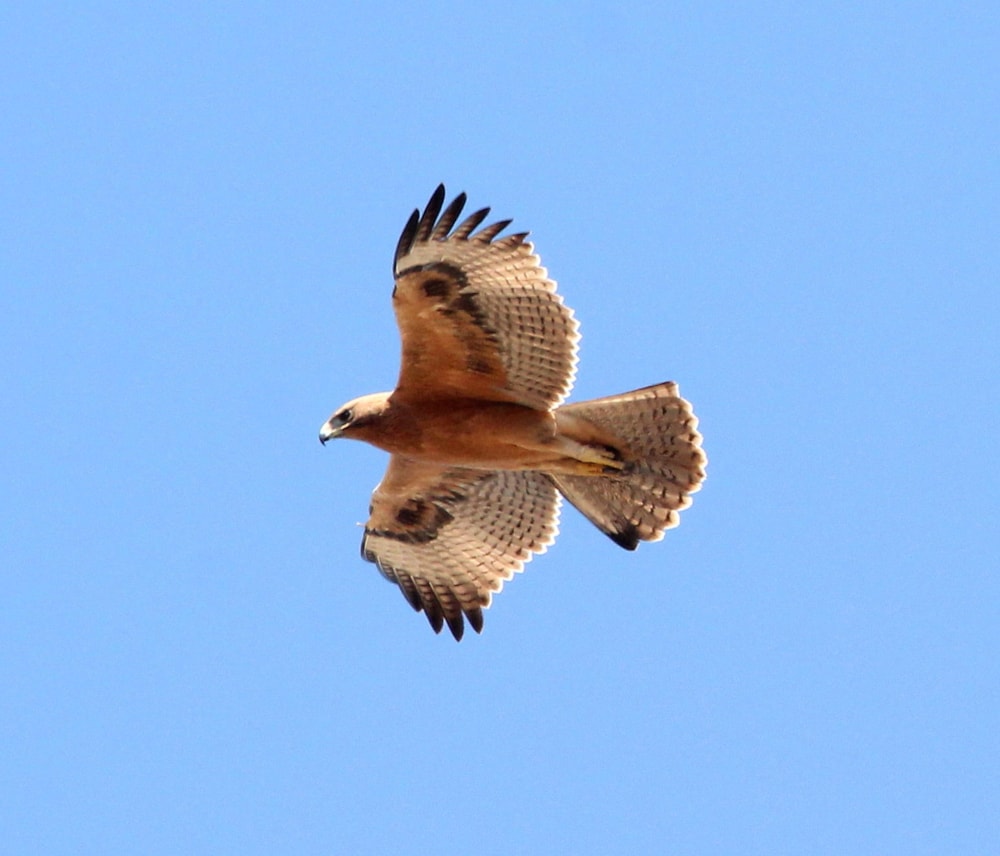 Could a juvenile Bonelli's Eagle make it across the English Channel to Britain? (Nigel Genn).
Last year, 18 juveniles – mainly birds from southern France, in the well-known Camarague and La Crau area – were fitted with GPS trackers. Generally, young birds stayed in the wider area, with some reaching south-west France and Catalonia, Spain. However, two individuals went on to undertake extraordinary northward journeys.
One eagle, a female, left its birthplace on 15 September, crossing the Pyrenees and heading towards southern Spain. It was in Tarifa by 26 September. Having explored the Cadiz area, it crossed the Strait of Gibraltar on 15 October, continuing through Morocco to Algeria. It then returned and crossed back to Spain on 5 November. This constituted the first known occurrence of a French Bonelli's Eagle crossing the famous flyway.
Content continues after advertisements
The young female wintered north of Tarifa, before heading back north on 22 February (albeit via a rather convoluted route), passing the Portuguese order, Cantabrian coast and Basque region. Then she kept heading north – on 8 March she was at Calais, within a flight across the Channel to Kent. Then she headed to Belgium on 18 March, lingering in the country for some time. On 16-17 April the eagle ventured further north, to The Netherlands, before returning to northern France.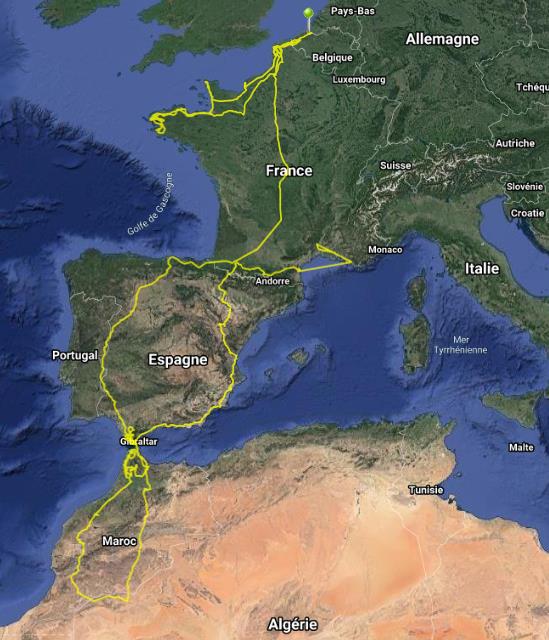 One of the young Bonelli's Eagles visited Morocco and Algeria, making it the first confirmed record of a French bird making it to Africa. Then, in spring 2020, it traversed the north French coastline, getting as close to Britain as Calais (CRBPO / crbpoinfo.blogspot.com).
Another female chick left its place of birth on 17 August and headed north immediately, before returning a few days later. It then flew north-west, choosing to winter on the west coast, near Landes, where it remained until 6 February. Then, the young eagle cruised north slowly, eventually crossing into Belgium on 22 March, followed by a brief foray to The Netherlands, east to the German border, then north to the Wadden Sea.
It then returned south on 30 March passing Paris two days later, before heading back north-west and stopping at the English Channel on 4th. Having lingered a few days, the bird then powered north, crossing through Belgium, Luxembourg and Germany, passing the Elbe river on 16 April. Amazingly, on the following day, it flew north further still and reached Denmark. By 20 April, it had reached Skagen, Denmark's northernmost tip.
These extreme wanderings, involving a species generally regarded as sedentary and localised, highlight the possibility of vagrancy in large birds of prey. Indeed, should weather conditions and a young Bonelli's Eagle's movements align with a perfect opportunity to cross the English Channel, perhaps a surprise British appearance might be on the cards one day.