First European bird extinction for 170 years
316d3def-9c33-4ef2-9f19-7a1689957e74
After nearly 40 years without a confirmed sighting, Common Buttonquail has become the first bird to be declared extinct in Europe since Great Auk.
Better known by European birders as Andalusian Hemipode, the species has been officially classified as Extinct by the Ecological Transition of the Spanish Government, with extensive searches in southern Spain during the last two decades failing to unearth any remnant populations of this elusive species. The last confirmed Spanish record was in 1981 near Doñana National Park and while reliable observations – often of singing birds – were made into the 2000s, none was fully accepted.
Unlike Great Auk, Common Buttonquail is not globally extinct, and is in fact widely distributed in Africa and Asia. It maintains a flimsy foothold in the Western Palearctic, with a small and declining population of the nominate subspecies sylvaticus found in traditional farmland in parts of coastal Morocco. This population was undiscovered for decades, and only came to public light in 2011 following a paper published in Dutch Birding. In Europe however, Spain represented the last vestige for Common Buttonquail, with the only other populations in Sicily and Portugal likely becoming extinct in the 1920s and 1970s respectively.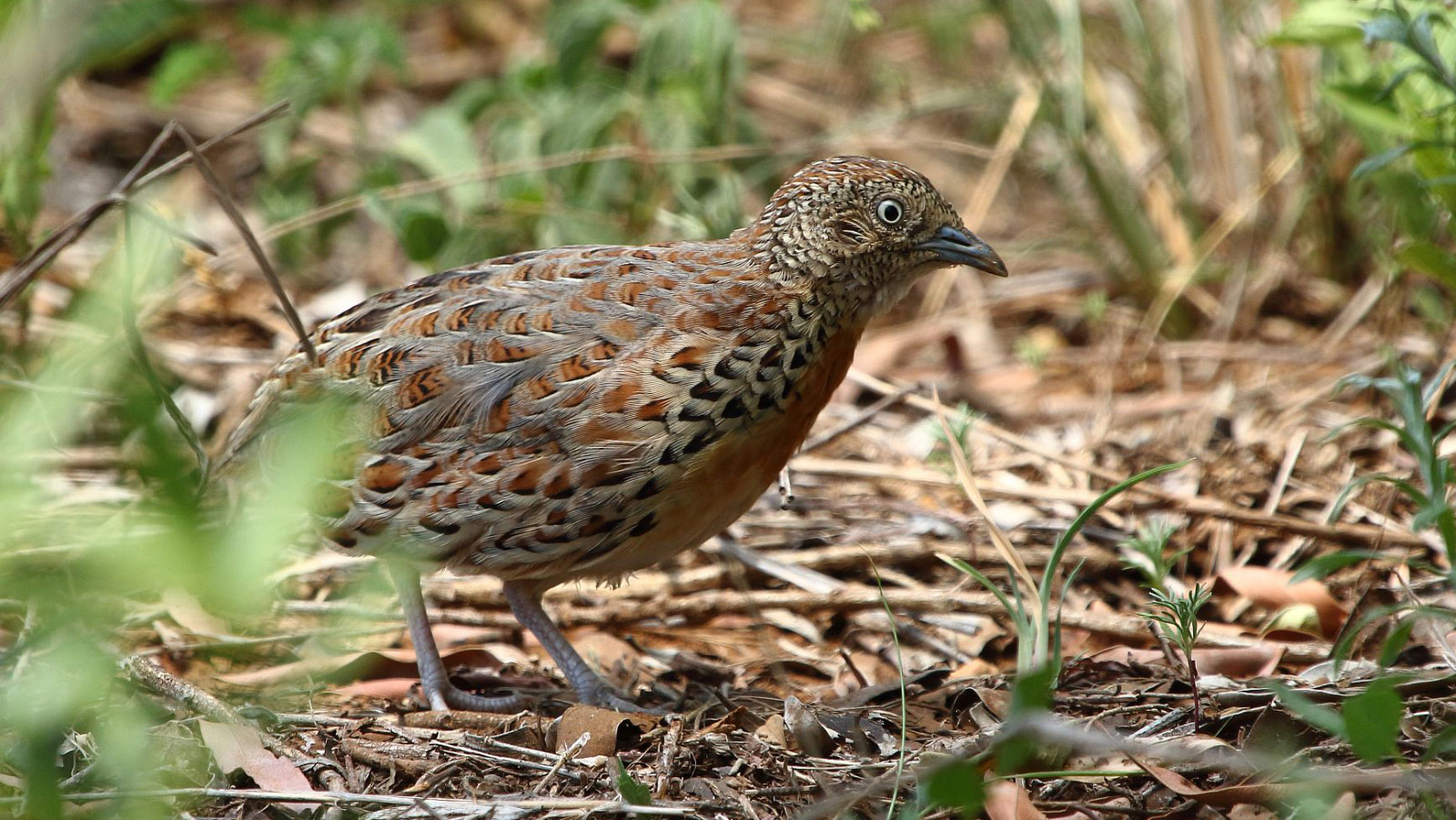 Common Buttonquail is found in parts of Asia and sub-Saharan Africa, but its Western Palearctic range is now restricted to small areas of coastal Morocco (Alandmanson/commons.wikimedia.org).
The searches in Andalusia during the past two decades were carried out by scientists from the Doñana Biological Station, in collaboration with the Regional Government of Andalusia, as well as by volunteers and local NGOs such as Colectivo Ornitológico Cigüeña Negra. Unfortunately, all were unsuccessful, leading to the decision to declare Common Buttonquail as extinct in Spain, and consequently in Europe.
This confirmation, however, opens up the possibility of reintroduction. In August, the Spanish Government published a list of officially extinct birds, including Hazel Grouse, Black Grouse, Rock Partridge, Demoiselle Crane and Common Buttonquail, as well as breeding populations of Common Crane, White-tailed Eagle and Lanner Falcon. Such confirmation of species status renders each eligible to authorised reintroduction schemes.
Any future reintroduction in Spain must be of the nominate form, found only in Morocco. Northern Bald Ibis has been reintroduced to Andalusia over the past decade, and Zoobotanico Jerez, the zoo that worked on that scheme, has a track record of raising buttonquails successfully in captivity, having reared upwards of 40 Barred Buttonquails in 2008. However, an increase in the Moroccan population of Common Buttonquails is essential in order for any Spanish reintroduction project to take shape. The last census in Morocco, in June 2014, confirmed a declining trend, and there is no evidence of any improvement in the last four years.
With no confirmed sightings since the mid-1990s, it is likely that Slender-billed Curlew – currently classified as Critically Endangered – will soon join Great Auk and Common Buttonquail as an extinct European species.