First Common Crane chick at Wicken Fen for 120 years
3f40bb3c-2bf8-4805-b6f3-7c271ddc8ceb
A Common Crane chick has hatched at the National Trust's Wicken Fen in Cambridgeshire for the first time since the conservation charity acquired the nature reserve in 1899. However, the Trust suspects that it could actually be the first chick to be born at the reserve in more than 500 years.
Common Crane is an impressive species, with adults growing to more than a metre in height. It is on the UK's Amber conservation list and is one of Britain's rarest breeding birds, with only around 54 pairs recorded in 2018. There is a small nesting population in Norfolk and a reintroduction scheme has been established in the West Country. Smaller numbers have also gained toeholds in west Suffolk and Cambridgeshire in recent years, and cranes can be seen at any time of year at Wicken Fen.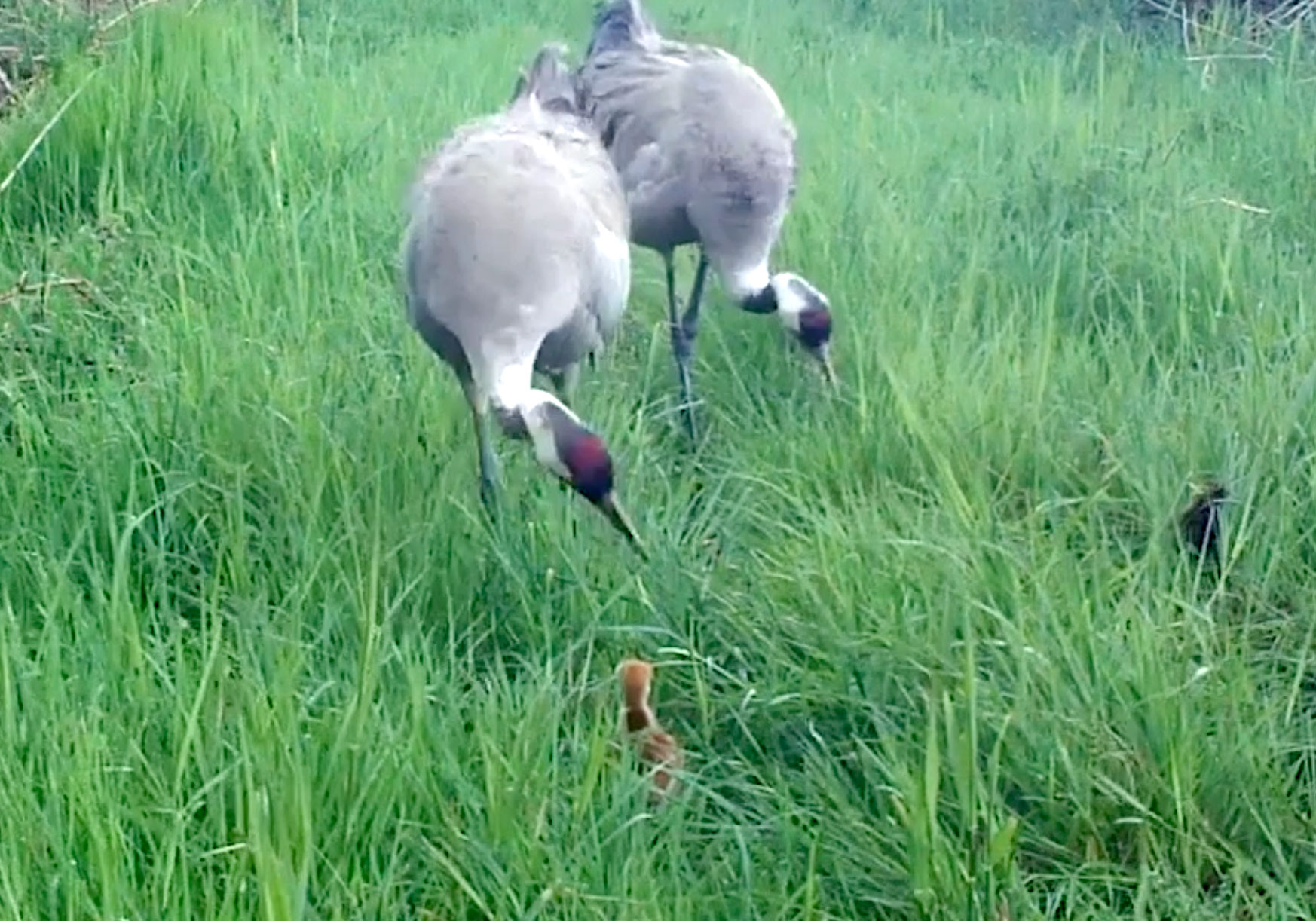 The two parent Common Cranes with their young chick (Michael Holdsworth/National Trust).
Content continues after advertisements
Martin Lester, Countryside Manager at Wicken Fen, said: "UK cranes typically nest in wetland habitats using materials found in the area. As with most species, the female carries out most of the incubation and cares for the chicks when they're young.
"The successful breeding of this chick is a reflection on the conservation work that we have been carrying out, particularly over the last 20 years. This work includes extending the reserve, and allowing diverse habitats to evolve that have resulted in the return of other species such as otters and water vole."
Visitors to the reserve should be able to see the new crane family in a few weeks once the young crane grows and becomes more mobile.