Fires wreak havoc at English nature reserves
994a8528-819c-40eb-ab85-97bde1be15e3
Two nationally important nature reserves are among the many sites across the UK affected by fires in recent days, as the unusually dry spring continues.
Blazes have broken at Wareham Forest, Dorset, and Hatfield Moors, South Yorkshire, over the past few days, with grave concerns for the wildlife of each.
Wareham Forest is famous for being the only British site to support all six native species of reptile – Common Lizard, Sand Lizard, Slow-worm, Smooth Snake, Adder and Grass Snake. However, a fire broke out on Monday morning and rapidly spread across the Bere Road and Sugar Hill area, being declared as a major incident by Dorset & Wiltshire Fire & Rescue Service (DWFRS) around lunchtime. Around 150 firefighters were in attendance later that afternoon.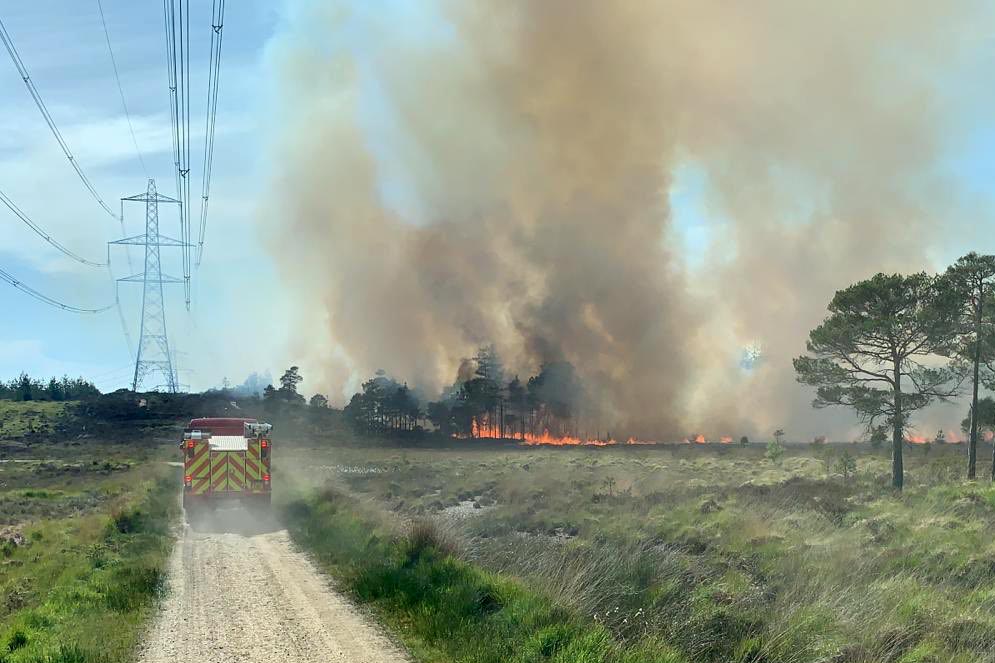 The fire rips through Wareham Forest on Monday (DWFRS).
Despite numerous fire crews working tirelessly against the blaze, it raged through the night and was only brought under control by Tuesday lunchtime. More than 180 ha of heathland has been devastated, with conservationists fearing the worst for the area's wildlife – not just its reptiles, but scarce breeding birds and a great range of localised plants and invertebrates.
Seth Wye, of DWFRS, explained that there was a very real threat that the fire could reignite in the continuing dry conditions. He said 100 firefighters remained on site on Tuesday "dealing with deep-rooted hotspots, burning roots and tree stumps", with some of its teams expected to stay there on standby for at least another couple of days. The cause of the fire is currently unknown, with DWFRS appealing to motorists and other passers-by to check dashcam footage.
Graham Nottage, area manager of Forestry England, which maintains the forest, said: "We manage the woodland for the habitats and wildlife and it will take years for the wildlife to recover. There are lots of rare species – Sand Lizards and Smooth Snakes, the European Nightjars would have been actively nesting – it's shame to see it really."
Content continues after advertisements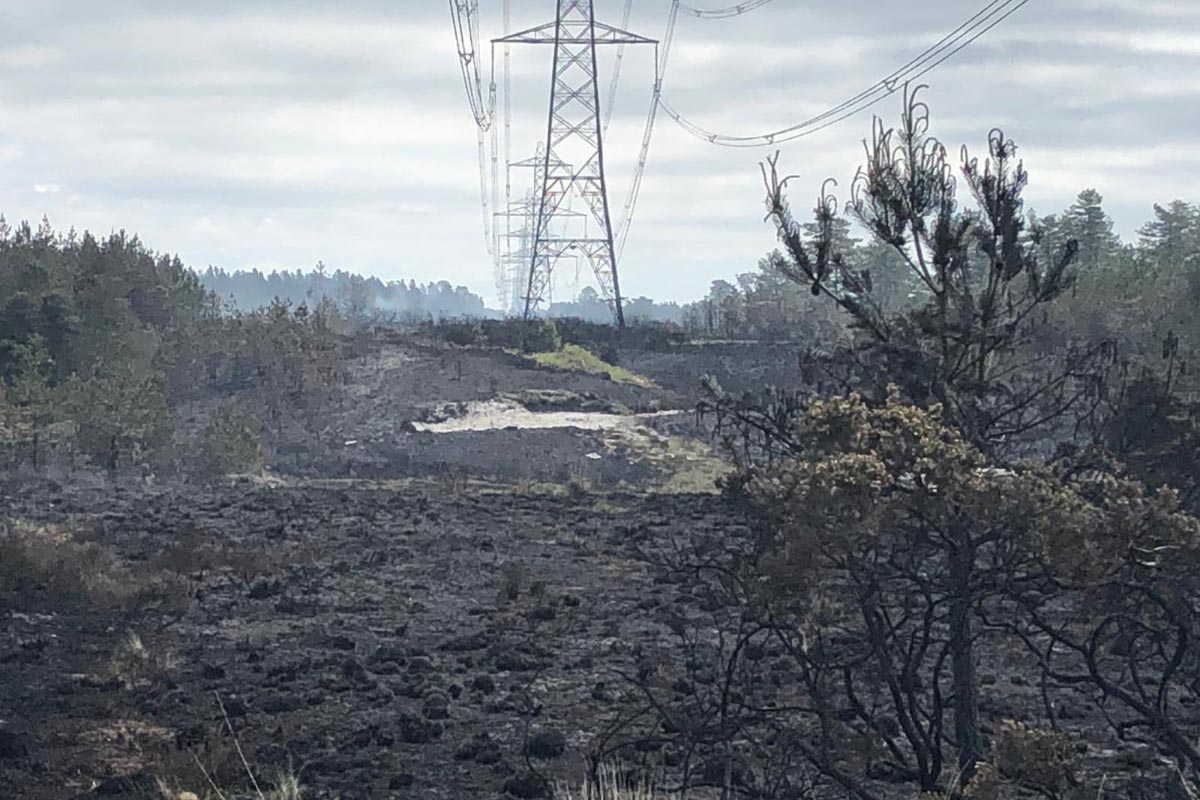 Large swathes of charred heathland at Wareham Forest on Tuesday morning, shortly after the blaze was brought under control (DWFRS).
Meanwhile, in South Yorkshire, another inferno broke out at Hatfield Moors on Sunday evening. This site forms part of the Humberhead Peatlands NNR, the largest low-level peat bog in Britain – at 2,887 ha in size, the area is internationally important for its lowland raised mire and breeding European Nightjars.
However, its special wildlife will have been devastated by the huge fire, with fire crews expected to remain on site for several days in order to ensure it does not break out again.
Hatfield moors on fire this morning@BBCLookNorth pic.twitter.com/YiH4AwZ9pH

— Justin Carr (@JustinC38676236) May 19, 2020
These high-profile incidents are the latest in a string of such blazes seen across a wide area of Britain in recent weeks, as much of the country experiences a particularly dry spring. In late April, Britain's largest continuous reedbed was largely destroyed by a huge fire, having a profound impact on its breeding Bearded Tits and Western Marsh Harriers.
Eastern areas in particular have been starved of rain since March, and the public is being warned to be extra vigilant when out in the countryside over the coming weeks.
While blazes do occur naturally, most turn out to be caused by man – either unintentionally, through the careless disposal of barbecues or cigarette butts, or by intentional arson attacks. With the countryside so dry at present, any fires can quickly burn out of control and have devastating impacts, as the Wareham Forest and Hatfield Moors incidents graphically demonstrate.
If you notice a fire while out in the coming weeks, please call the fire service on 999 to report as soon as possible.