Emergency Action for Dartmoor's Ring Ouzels
db5879bb-b5fe-44d7-8990-5ba39d1fbf30
The RSPB has teamed up with environmental funder SITA Trust and Dartmoor National Park Authority in an attempt to stem the decline of the Ring Ouzel on Dartmoor.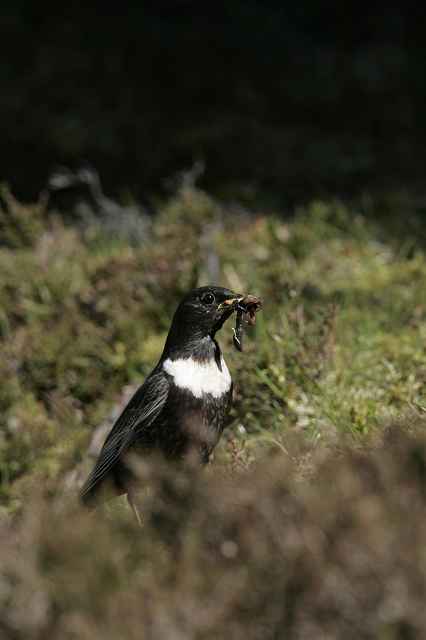 Male Ring Ouzel, Turdus torquatus, Cairngorms National Park, Scotland, May 2006 (photo: Andy Hay).
Related to, and closely resembling, Blackbirds, Ring Ouzels are birds of upland areas. Male Ring Ouzels are particularly distinctive with their black plumage with a pale wing panel and striking white breast band.
This project is the vital first stage in stemming the decline and potential extinction of Ring Ouzel in southern England. This Red-Listed species has declined by 63% since 1979 on Dartmoor, a former stronghold for this beautiful bird. Here this project will focus on a remnant population that is hanging on. Thanks to a grant of over £30,000, conservationists and volunteers will survey the fragile Dartmoor population over two years during the breeding season to research reasons for decline and determine what will be required to sustain future populations.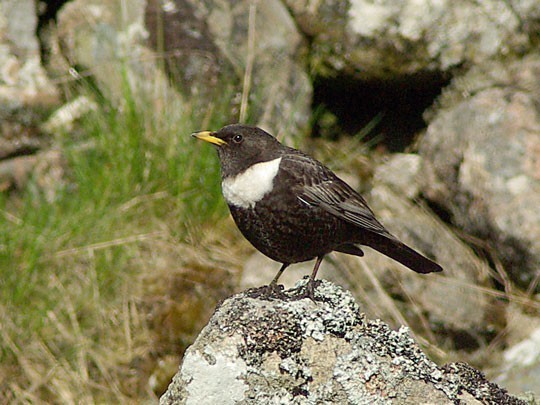 Ring Ouzel, Dartmoor, Devon (photo: Phil Stidwill).
Jools Granville of SITA Trust said "The rate of decline has been so steep that it was vital that the RSPB undertakes this work immediately on Dartmoor whilst there is still a breeding population of Ring Ouzels so that they may implement emergency measures to protect the population. The loss of breeding birds over the past decade on Exmoor and the Long Mynd in Shropshire is testament to the urgency of this work. Naturally we were only too happy to be able to provide the necessary capital for this project to go ahead."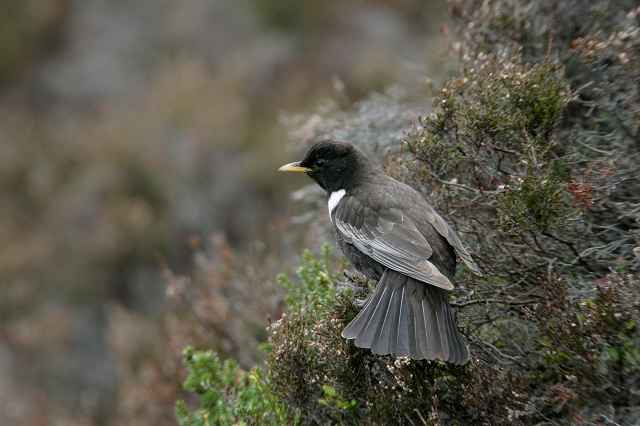 Male Ring Ouzel, Cairngorms National Park, Scotland, May 2006 (photo: Andy Hay).
The survey work is being co-ordinated for the RSPB by Dartmoor resident and TV naturalist Nick Baker. Nick, who has long had a passion for Ring Ouzels, said: "For me this bird has a special place; it's a wild, rugged and windswept place and there is nothing more poignant than its plaintive tri-syllabic song — it is the soundtrack of the remote and secret spaces. Listening to those notes being snatched by the wind on a blustery tor or rugged and rocky valley in springtime encapsulates for me the essence of what is so special about Dartmoor National Park."
"If the decline continues and this population goes the way of the birds on Exmoor (that have not bred there since 2002), then for me we've lost one of the fundamental elements of the moors. Without the Ring Ouzel we lose the beating heart of Dartmoor."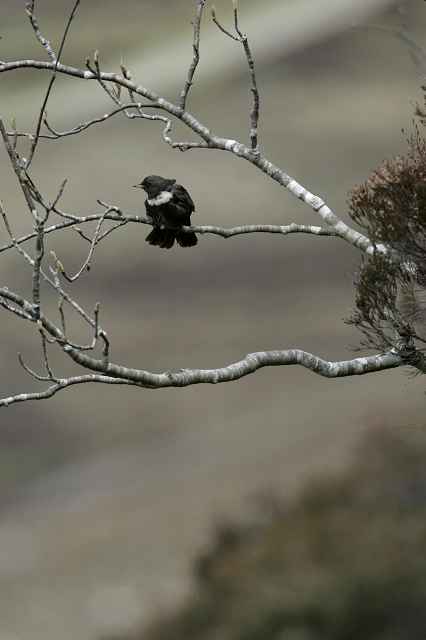 Male Ring Ouzel, Cairngorms National Park, Scotland, May 2006 (photo: Andy Hay).
The work is also being supported by the Dartmoor National Park Authority. Norman Baldock, Senior Ecologist at the National Park, said "The reasons for the decline in Ring Ouzel numbers nationally are poorly understood, so it is vital that every effort is made to learn what measures can be taken on Dartmoor to help maintain the small breeding population of this special upland bird."
SITA Trust provides funding through the Landfill Communities Fund. Funding is available for available for projects that enhance communities and enrich nature.