Donald's golf course trumped
7a3746bb-92cd-49fd-99b3-c0d46c62d1dd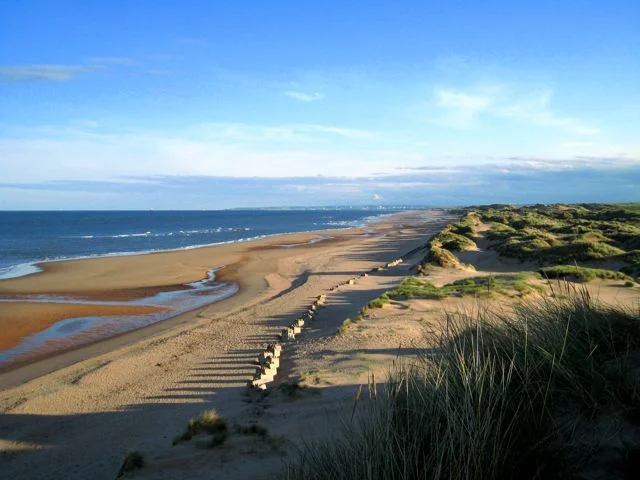 Controversial billionaire Donald Trump has had his plans for a second golf course at the Menie Estate near Aberdeen scuppered by a court's decision to allow a wind farm to go ahead.
RSPB Scotland welcome the decision to reject
Trump's challenge
to an
environmentally sensitive wind farm off the coast of Aberdeen
, almost opposite to where he planned a second golf course. The first course he built ah already been the subject of a TV documentary, where locals were seen to be intimidated by Trump's employees with the apparent knowledge of the local police.
The Court of Session in Scotland rejected Trump International's challenge to the decision of Scottish Ministers to approve an 11-turbine windfarm off the coast of Aberdeen. The charity has worked closely with the developers of the windfarm to reduce and minimise any significant risk from the development to birds, but Trump objected more on the grounds that customers of his golf course and hotel complex would consider the scheme to be an eyesore.
Aedán Smith, Head of Planning and Development for RSPB Scotland, said: "We welcome this decision. We need offshore wind to help reduce carbon emissions and tackle the climate change already causing problems for people and wildlife in the UK and across the world.
"The Aberdeen Bay wind farm is a small but important pilot. We need to get it working as soon as possible, and we need to monitor it intensively to find out how birds react to it. The information gathered from Aberdeen Bay will be critical in helping design the much larger windfarms proposed for Scotland's coast so that they can be built without harming Scotland's internationally important seabirds and other marine wildlife.
"Hopefully Mr Trump will not appeal this decision and will allow the development of this important industry to proceed in a sustainable manner."
Trump has already announced that he plans to challenge plans of another wind farm offshore of another of his golf complexes on the coast of Co Clare. A planning application has been lodged for nine 126 m-high turbines three miles inland from the recently-purchased Doonbeg Golf Club, and will go before Clare County Council in six weeks' time.