Birdfair 2020 is cancelled
df39c917-a959-4b88-b98b-b585508679e0
Update 11/08/2020: Virtual Birdfair will be taking place 18 - 23 August 2020. See more information about what BirdGuides have lined-up for the event, here
Birdfair 2020 has been cancelled due to the ongoing coronavirus pandemic, it was revealed today [7 April].
Widely regarded as the biggest event in the international birding calendar, Birdfair was scheduled to take place from 21-23 August, but has now been called off due to uncertainty surrounding the continued impact of the COVID-19 outbreak.
The iconic event, which was the first of its kind and remains the largest internationally, has supported international nature conservation projects from the creation of new national parks to saving species from the threat of extinction. More than £5 million has been raised donated to such causes over its 31-year history.
This is the first time since its inception that it has not been able to go ahead.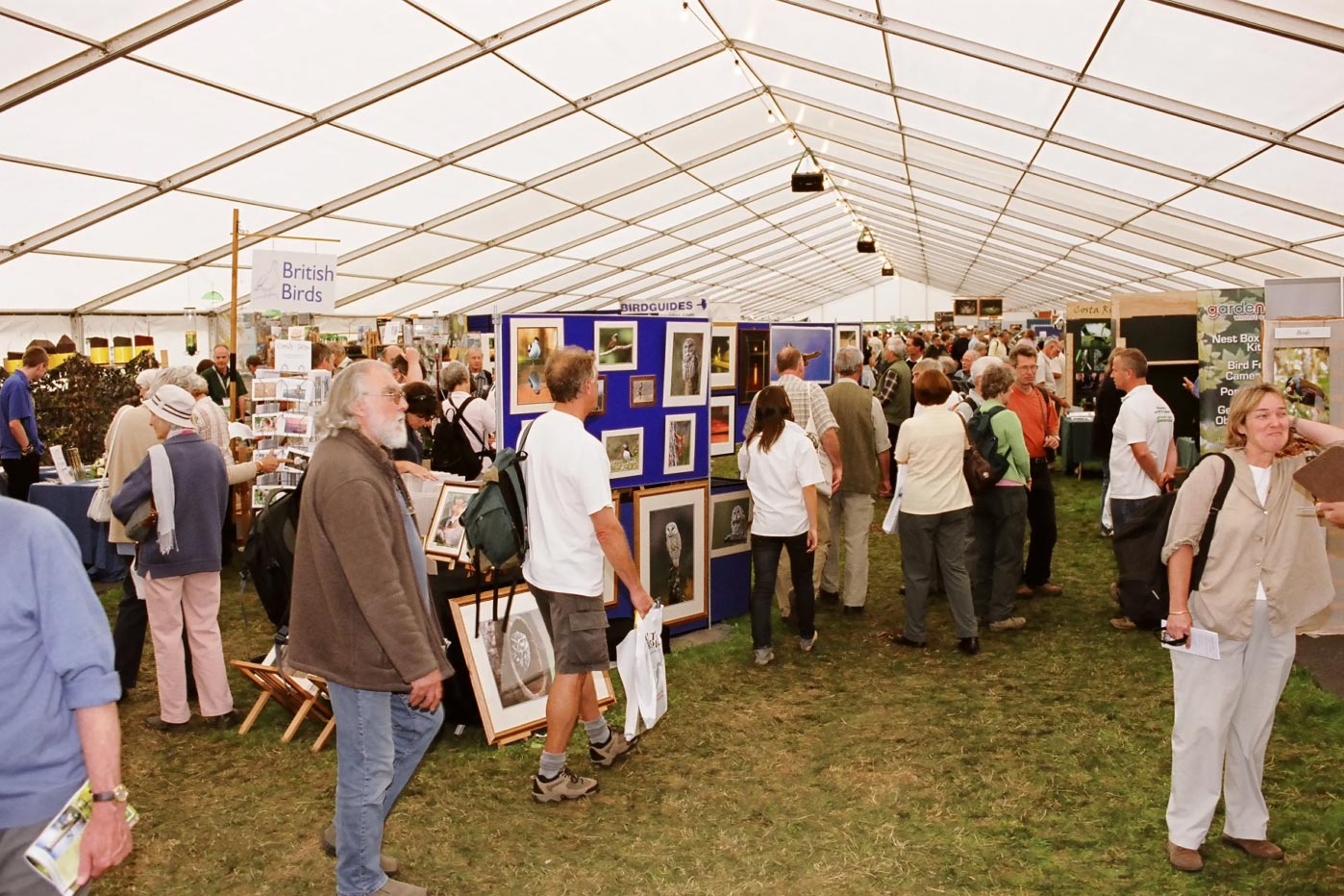 The Birdfair has been running for 31 years, raising more than £5 million for conservation over that period (Discover Rutland).
Birdfair organisers said in a statement: "We are determined that we will be back for Birdfair 2021! We are already planning a new direction for the event, offering the 24,000 people who visit each year different ways of exploring how they can engage with wildlife and nature conservation, both within the UK and worldwide. We'll be sharing how these ideas are developing over the course of the year.
"In the meantime, we are exploring the possibility of holding a 'Digital Birdfair' – a chance to showcase speakers and discussions online; we hope to engage our existing supporters and find new audiences through this innovative communication channel this summer."
Exhibitors, volunteers, participants and visitors are encouraged to keep an eye on the Birdfair Twitter page (@TheBirdfair) or the Birdfair website (birdfair.org.uk) for further details and updates.