Bird-rich area saved in Montenegro
86f7ffd3-8e2a-4e3f-ad2d-fec8fd2330c0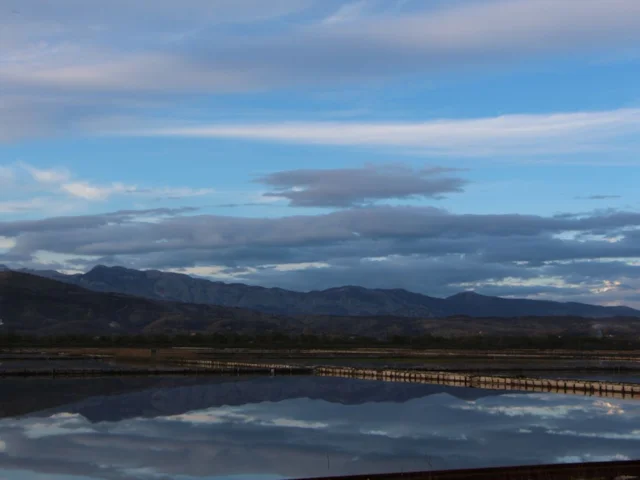 An internationally important wetland site in Montenegro has been prevented from being drained and converted into hotels and golf courses, and given to the birds.
The beautiful, saline habitat of Ulcinj Salina in coastal Montenegro is one of the most interesting and important sites for migratory waterbirds in the whole of the Mediterranean region. CZIP (Center for Protection and Research of Birds, BirdLife in Montenegro) wanted it to keep it that way, so with the support of BirdLife International and other conservation organisations they succeeded in persuading the Montenegran government to protect the site from development – at least for the next 10 years.
This was a significant victory for nature conservation, not only for the little-known country but also at a global level, considering that the Ulcinj Salina Important Bird and Biodiversity Area (IBA) with its 250 recorded bird species represents the main nesting, wintering, and roosting site for birds passing along the migration route on the eastern coast of the Adriatic Sea. However, more is needed to be done to secure the future of the site, and CZIP saw the answer lay with sustainable eco-tourism, with support from the Critical Ecosystems Partnership Fund (CEPF).
Borut Rubinic of CEPF helped CZIP evolve from a purely voluntary organisation to a professional NGO with nine permanent staff. With this new status, it successfully applied for a grant to promote alternative and more sustainable livelihoods at Ulcinj Salina. The project proposal took its inspiration from Seeovlje Salina NP in Slovenia which successfully combines nature and culture tourism with the manufacture of a range of luxury, traditionally-made, salt-based goods.
As you watch paddling Greater Flamingos from the lake shore, the backdrop of the old salt works – now economically unviable – is a reminder of its potential disastrous conversion to a decadent tourist complex. Now CZIP's project is well underway and promoting eco-tourism at the salina as much as possible, with the new promotional video and
a new website
.
With a museum, birding towers, a gift shop and access bridges in place, CZIP recently held an event as part of European Birdwatching Day. For the first time in Montenegro, local guides trained as part of the project led nature walks along trails and shared Ulcinj Salina's rich biodiversity and ecotourism potential with over 100 participants.
The event was opened by the French Ambassador, Her Excellency Ms. Véronique Brumeaux, and made mainstream national television. The CZIP team also had the opportunity to discuss with VIP ambassadors the problems of Ulcinj Salina and its importance for the Adriatic flyway, which, after follow-up meetings, will help lead to its protection.
Content continues after advertisements