Bearded Vultures breed in Granada for first time in 35 years
415af971-2cc0-49c7-bbc2-acabf201a858
Bearded Vulture has bred in Granada province for the first time since the species' extirpation in 1986.
A pair of reintroduced individuals – named Vera and Guadalquivir – recently laid a clutch of eggs in the Sierra de Castril Natural Park and have begun incubating. The positive development comes after a failed attempt in 2019, when the pair began to exhibit breeding behaviour (including transferring branches to their territory and copulating) but ultimately didn't nest.
The 2020 breeding season looked more promising, and an expedition into the territory discovered that the pair had built a nest – the first constructed locally since the species' extirpation. Coordinación Plan de Recuperación de Aves Necrófagas de Andalucía closely monitored the birds' breeding behaviour over the following weeks, with the pair recently laying their first clutch and starting to incubate.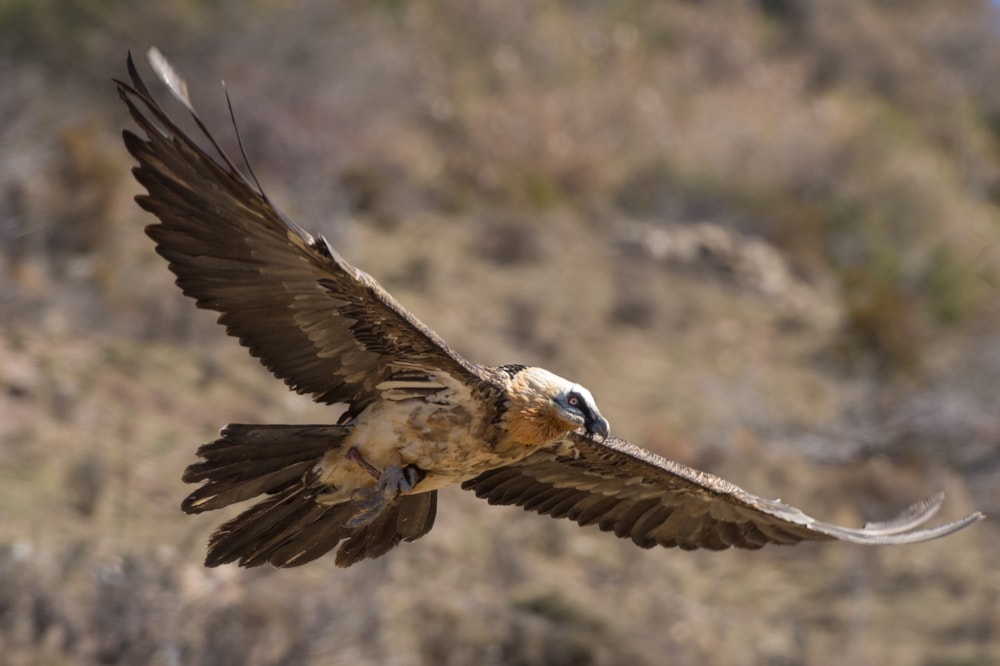 Initial releases of Bearded Vultures in Andalucia began in 2006 (Marc Fasol).
Vera and Guadalquivir both hatched in captive breeding centres in 2013, one at Guadalentín, Cazorla, and the other at Valcallent, Lleida, as part of the Bearded Vulture Captive Breeding Network. The Network is coordinated by the VCF as part of the programme to reintroduce and restock the species in the wild across Europe. Later that the same year, when the chicks reached were around 90-100 days old, the Junta de Andalucía released the vultures at a hacking site in Andalucia, helping them to acclimatise to the area's natural environment before their release. Reintroductions commenced in the area in 2006, while Andalucia currently hosts three known pairs and 43 confirmed individuals.
This news confirms the return of the species in the region as a breeding pair, a major milestone for the species' comeback in Andalucia and Spain. The original extinction was due largely to direct persecution, wildlife poisoning and human disturbance at nesting sites. A reintroduction project led by a collaboration between Junta de Andalucía and the Vulture Conservation Foundation (VCF) began in 1996, and saw the first releases in 2006. To date, 71 have been released across the Andalucian provinces of Jaén and Granada, with an additional eight individuals released during 2020.