Antpitta discovered in Colombia is new to science
57397eba-7802-4301-895c-6757f505052d
A new species of antpitta has been discovered in the in the Farallones de Cali National Park, to the west of the Colombian city of Cali.
The dimunitive bird measures just 8 cm in length and is sexually dimorphic – males exhibit a terracotta-coloured crown, while this feature is dark brown in females.
It closely resembles Peruvian Antpitta in appearance, but the birds found near Cali are situated some 450 km to the north of the known Ecuadorian distribution and two mountain ranges to the west, generating suspicion among researchers that it might be a different species. Subsequent DNA work has apparently revealed it to be genetically closer to Hooded Antpitta than Peruvian, seemingly confirming it as a species in its own right.
The new species looks very similar to Peruvian Antpitta, yet is genetically closer to Hooded Antpitta (Birds Colombia).
First seen in the national park and flagged as a possible Peruvian Antpitta in 2017 by Lena Peña Ramirez, researchers have subsequently searched the area and found it at only five sites.
The bird does not yet have an official name but is locally called Tororoi Bailador, of which the English translation is 'Dancing Antpitta'. However, as well as its cheesiness, this is not a particularly distinguishing name, given that many Grallaricula antpittas shake back and forth ('dance') in this fashion.
A full paper to describe the new taxon is in preparation and is expected to be published soon.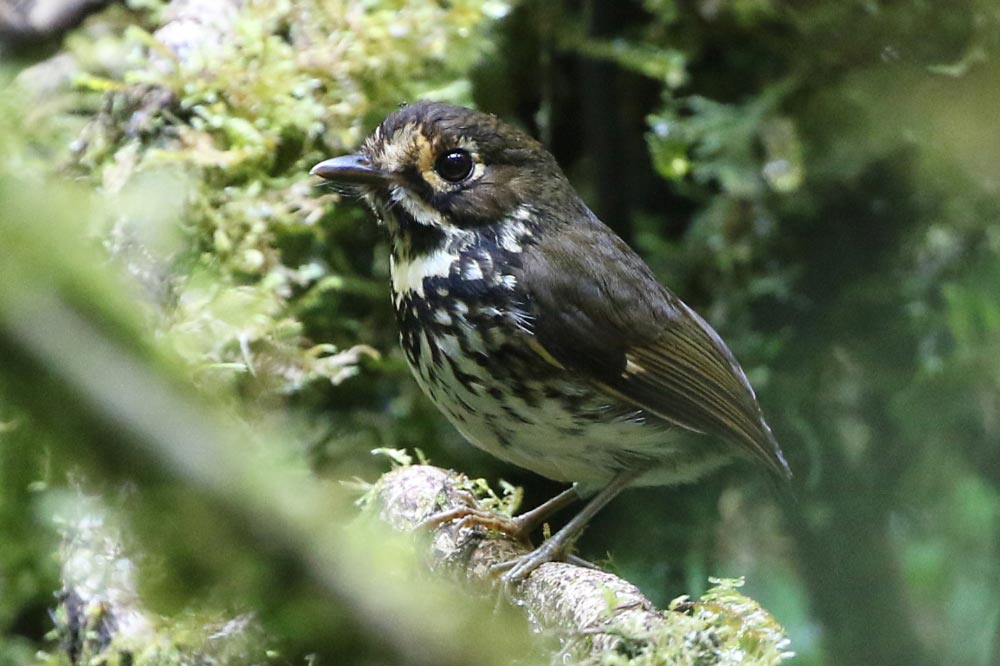 A female of the new antpitta species, photographed in June 2017 (Ashley Banwell / ashleybanwellsbirding.com).