£3bn needed for wildlife-friendly farming
e9af4853-a624-4ff2-bef6-5ef9de7b8184
Three of the country's largest conservation charities have called on the UK government to do more to support farmers and land managers to help restore nature and tackle climate change on their land.
The UK currently spends around £3.2bn each year on both farm income support and environmental payments under the EU Common Agricultural Policy (CAP). New data published in September reveal that this money needs to be re-invested to support nature-friendly farming.
The RSPB, National Trust and The Wildlife Trusts say a long-term financial commitment to pay farmers and land managers is needed if they are to help the UK government and devolved administrations meet their respective commitments to recover the natural environment and address the climate crisis.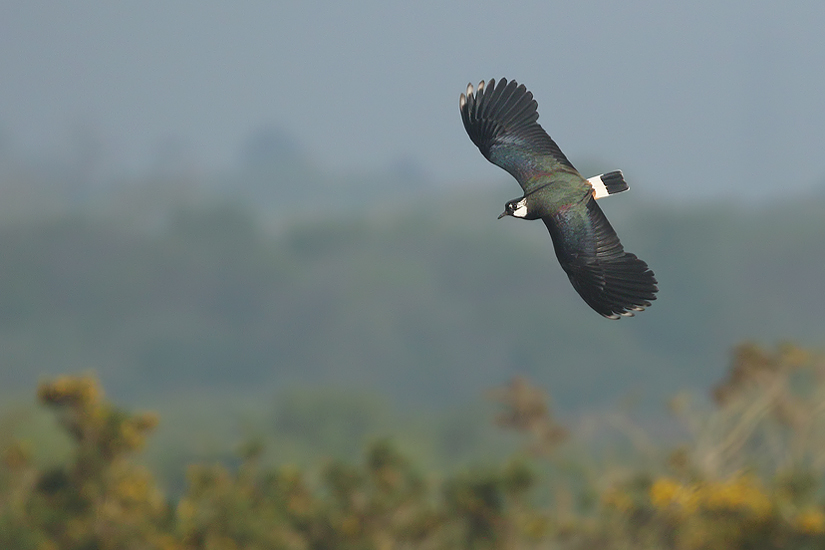 Northern Lapwing is an iconic farmland species that has suffered long-term decline across the UK (Joe).
For decades, farmers have struggled within the CAP's food and farming system that delivers little profit for their produce and few incentives to deliver positive outcomes for the environment. Once the UK leaves the EU and these payments stop, alternative policies will need to be put in place in each of the four UK countries.
Initial research commissioned by RSPB, National Trust and The Wildlife Trusts in 2017 showed that at least £2.3bn would be needed to achieve the UK's environmental land management priorities. This has now been updated to reflect the latest data and to take into account other factors, such as the costs of providing supporting advice and to lock-in the public goods associated with long-term land use change. This research suggests that at least £2.9bn a year is needed – this is just under the current annual UK CAP budget. It is important to note that the research relates to the costs associated with government support for nature-friendly farming, it does not cover everything we need to do across the UK to recover our natural environment and achieve net zero carbon across all sectors.
Crucially, this research demonstrates that supporting nature-friendly and climate-friendly farming is affordable. The published figure provides justification for re-investing the current annual UK CAP budget to help farmers and land managers to restore nature and tackle climate change on their land, securing a sustainable future for farming and helping the UK government and devolved administrations to achieve their own environmental ambitions.
Content continues after advertisements
The money is required to pay for:
The recovery of a wide range of farmland wildlife, such as Northern Lapwing, Brown Hare and pollinating insects;
To create and enhance wildlife habitats, including wildflower meadows, peatlands and native woodlands;
Protect our precious soils;
Mitigate greenhouse gas emissions by restoring ecosystems, planting trees and hedges.
Patrick Begg, Outdoors and Natural Resources Director at the National Trust, commented: "If the government wants farmers to get on board with restoring nature it must provide the certainty and security of long-term funding, backed by first-class and first-hand advisory services. This new evidence really develops our understanding of what investment this will cost to deliver.
"We hope that ministers will take it on board and guarantee this money for farmers not just for the next one or two years, but at least the next decade. The Agriculture Bill must also be reintroduced to the next session of Parliament, so we don't lose the progress that's already been made."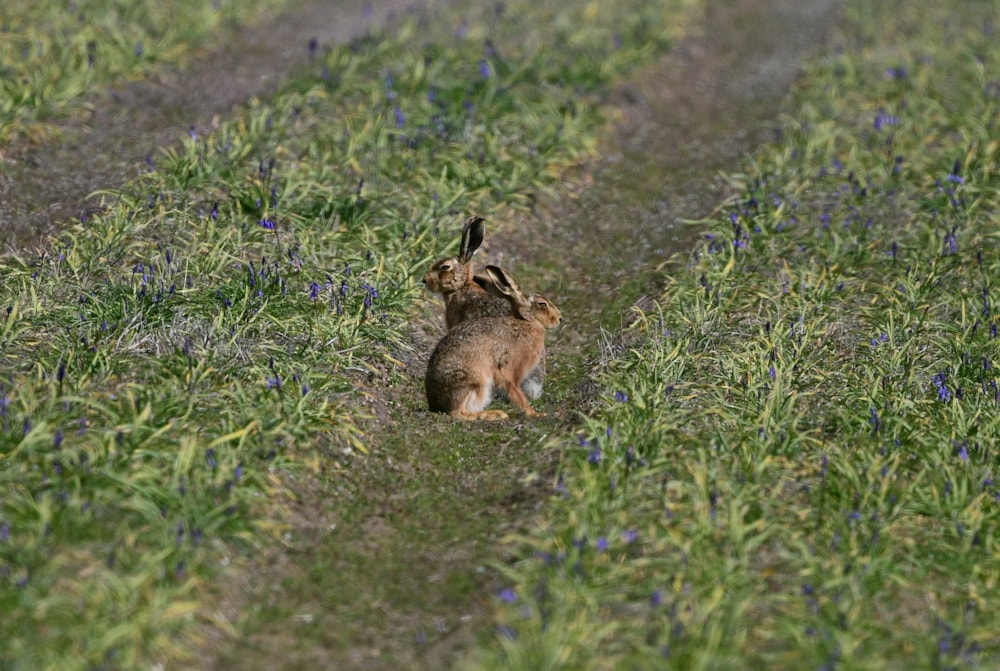 Brown Hare (Jane Rowe).
Ellie Brodie, Senior Policy Manager at The Wildlife Trusts, added: "Nature is in big trouble, with one report after another highlighting steep wildlife declines. Farmers and land managers are uniquely placed to help it recover as they farm around three-quarters of our land. It's crucial that farmers receive advice on how to help wildlife – as well as incentives to do the work required – but it needs to be paid for.
"We need a strong Environment Bill with ambitious targets for nature's recovery and to secure the principle of spending public money on public goods in the Agriculture Bill.
"Creating bigger, better natural habitats, boosting pollinators, investing in healthy soils, cleaning up polluted rivers, managing land upstream to stop flooding downstream and bringing back wildlife are all things that are good for farmers and good for the wider population, too."