While leading a birding tour on Fuerteventura in late February 2020, the Canary Islands were hit by a major sandstorm originating from the Sahara. This made birding rather tricky, with poor visibility causing issues, and optics and clothing being covered in fine sand.
Benefits of this weather phenomenon were a huge invasion of Vagrant Emperor dragonflies and good numbers of migrants such as Subalpine Warblers, Red-rumped Swallows and other species.
On 24 February we began the day watching Houbara Bustards and Cream-coloured Coursers and, on our way past Tindaya, we found a smart male Desert Wheatear. With lots of birds moving through the area, we opted to visit the reservoir at Los Molinos.
After a few minutes we picked up a flock of hirundines coming in from the south and among them was what appeared to be a Little Swift, although it didn't look quite right. The bird stayed for around five minutes before heading north-west, when it was lost to view. David Preston and myself managed to grab some images, but it wasn't until we got back to our hotel and posted a few online that quite a few birders mentioned the possibility of Horus Swift.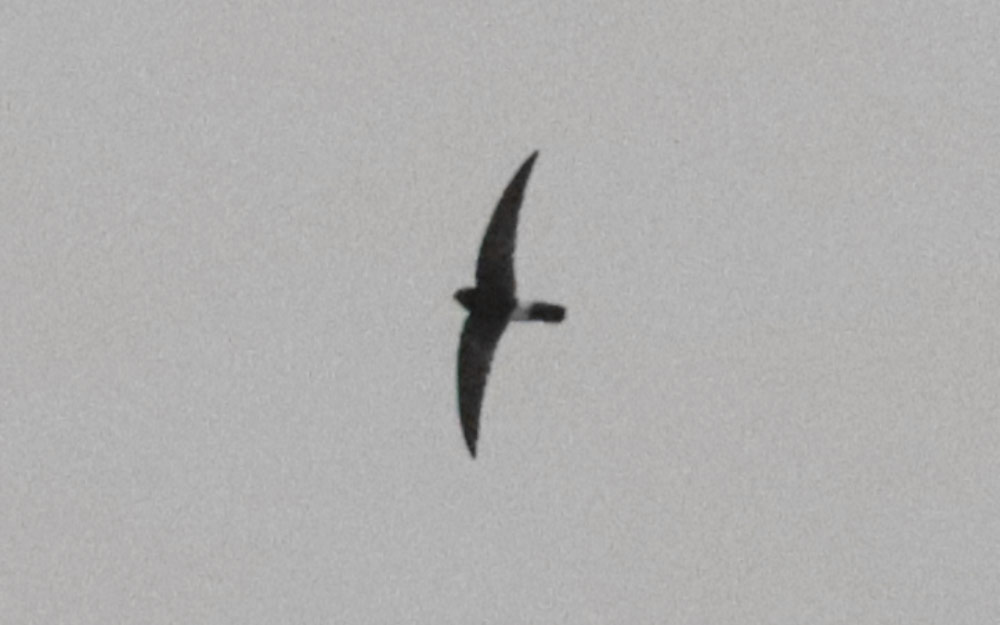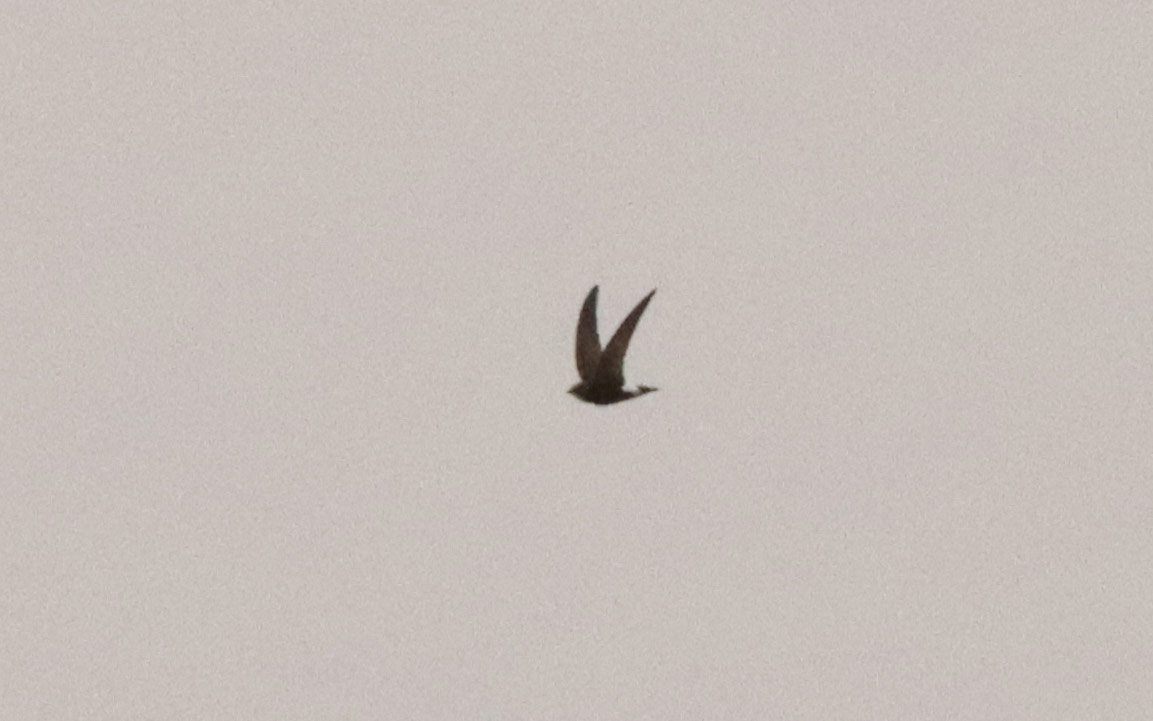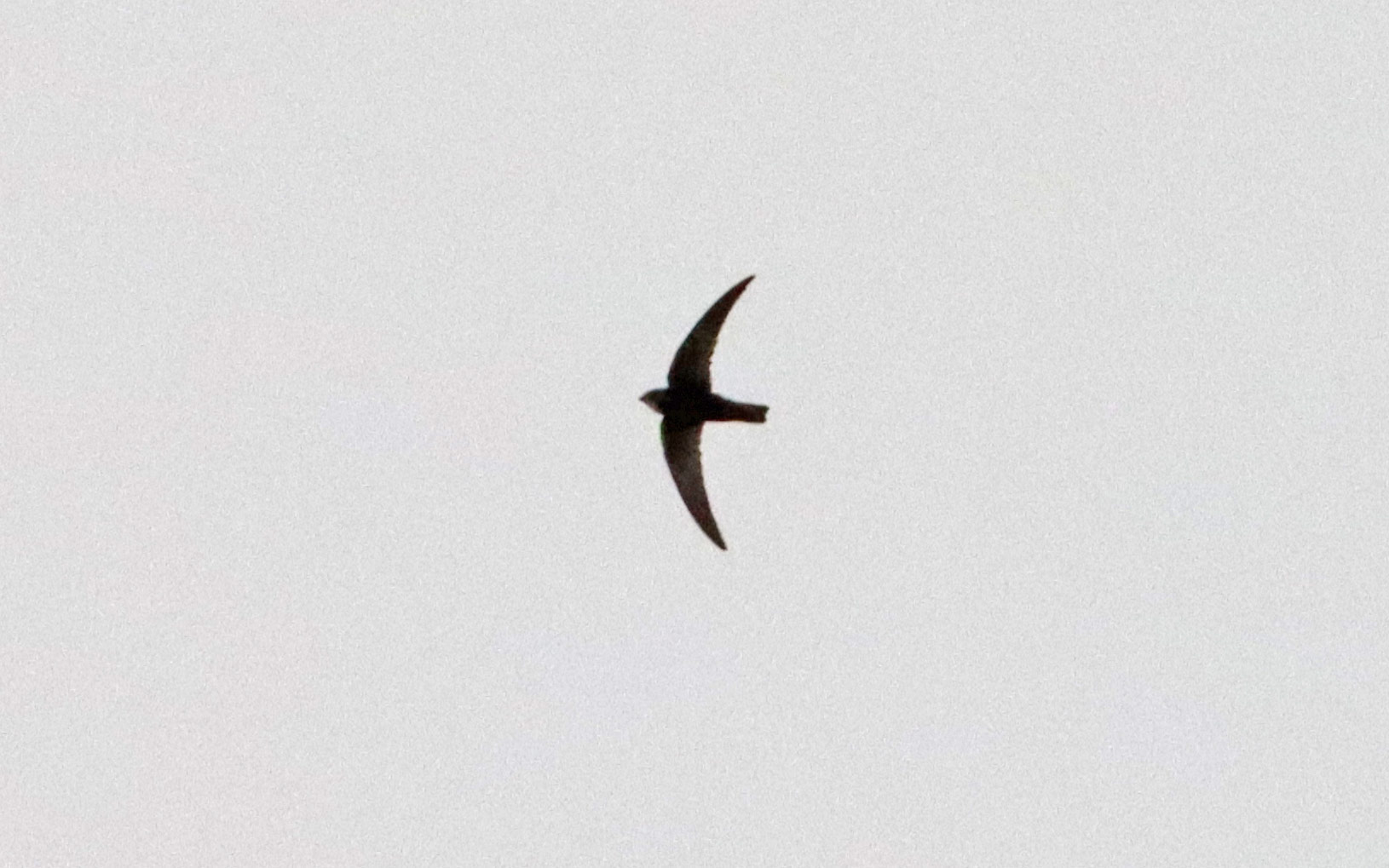 Swift sp, considered by some to possibly be Horus Swift, Los Molinos, Fuerteventura, 24 February 2020 (Steve Grimwade / Swallow Birding).
For example, Guy M Kirwan commented: "The recent discovery of Horus Swift breeding in Senegal (see, eg, Bull ABC 25: 244) brings this species into the equation for vagrancy into the WP. I saw a different photo of this bird on Twitter earlier today and was immediately struck by the long, more scythe-like wings, relatively long tail, and broad white rump patch in that picture. These photos re-confirm all of the above features, and add the wraparound effect of the rump. If you had a pic that showed more of a fork in the tail, rather than little more than a notch, then I'd feel almost no qualms about calling this bird Horus."
This potentially represents a first record of Horus Swift for the Western Palearctic, although a confusing Apus in The Netherlands in September 2019 was strongly suspected by many of being this species. For more on that bird, see this Dutch Birding article.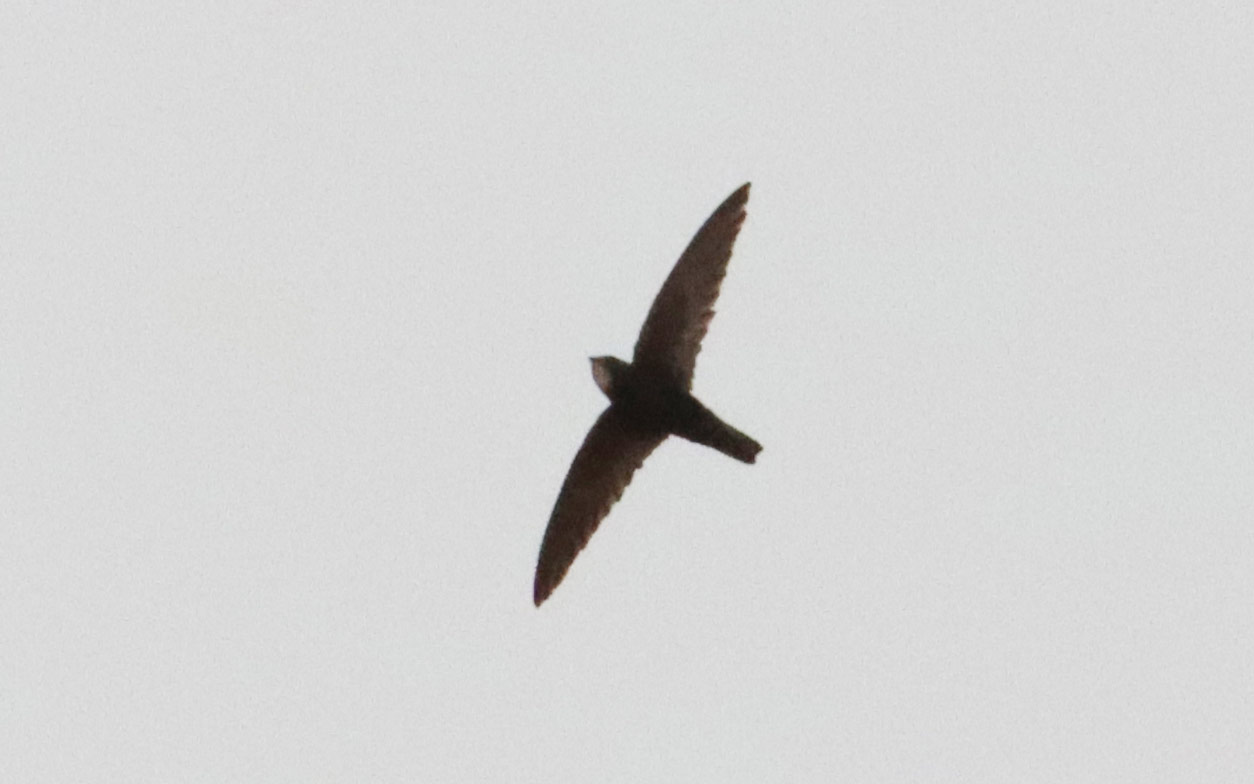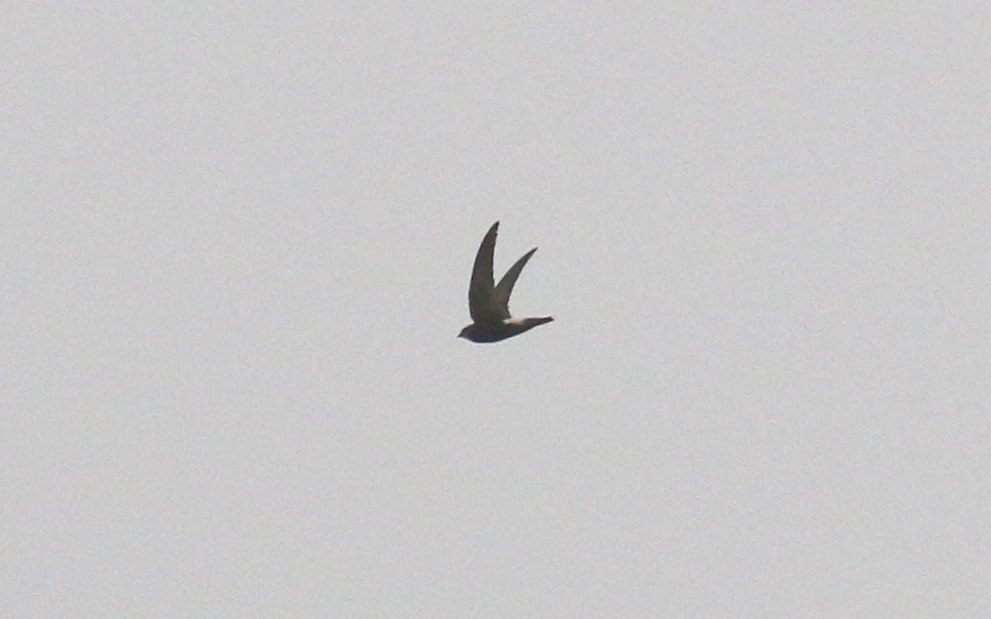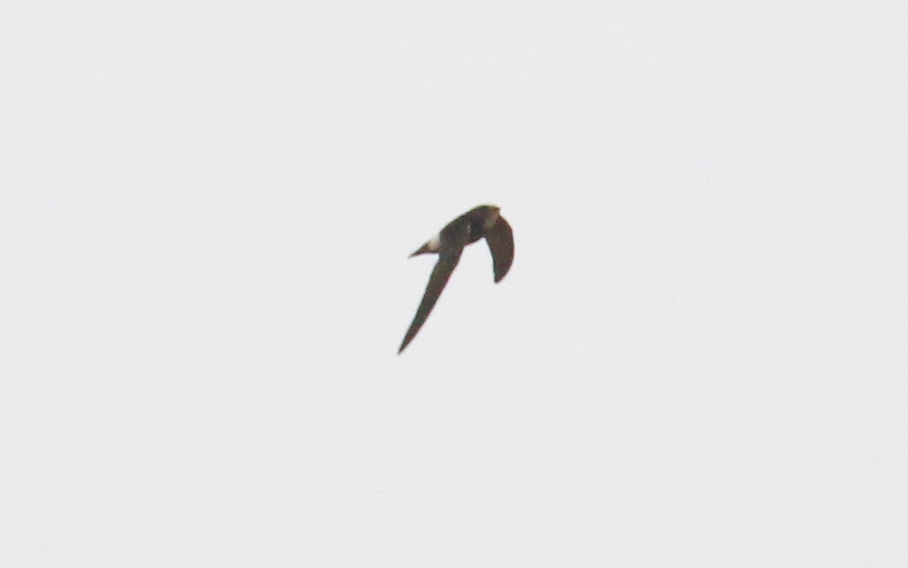 Swift sp, considered by some to possibly be Horus Swift, Los Molinos, Fuerteventura, 24 February 2020 (Steve Grimwade / Swallow Birding).
Josh Jones of BirdGuides.com comments: "While this bird comes across as surprisingly long winged and rangy in the images above, the rather square-ended tail nonetheless is still a pro-Little Swift feature – we would expect Horus to show a noticeable fork in at least some of the images. The other (unlikely) possibility to consider is a hybrid Little × White-rumped Swift, as these two species have been documented as breeding together in southern Spain in recent years, with the offspring coming across as longer winged than Little Swift, with a more attenuated appearance and slightly notched tail, as sometimes can be seen in the images of the Fuerteventura bird above."