St Agnes has played host to a singing Pallas's Warbler this week. I was delighted when subscriber David Hastilow got in touch with an excellent recording of this sprite's song.
Equipment: Grampian Parabolic reflector, a Minidisc recorder and post production using a digital Hard Disc recorder.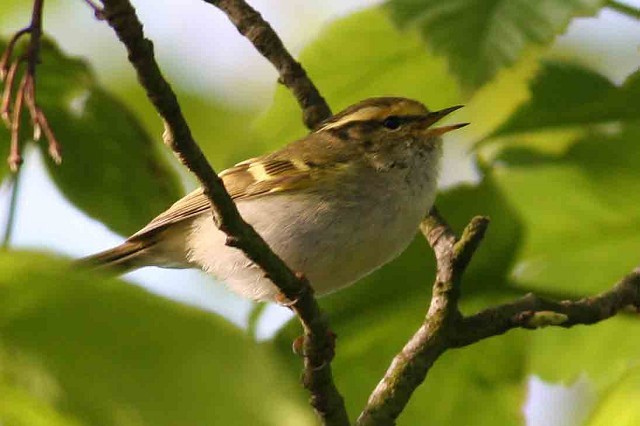 Pallas's Warbler, St. Agnes, Cornwall (Photo: Mike Barker)
Content continues after advertisements
David has a background in professional sound recording in the music and TV industry. He tells me he made his first parabolic reflector from papier maché moulded in a copper fruit bowl! He has since moved to Cornwall and has turned his hand to photography as well as continuing to indulge his passion for recording birdsong. David has produced an extremely successful bird-song CD recorded at the Lost Gardens of Heligan which you can buy here.
Subscribers can also read a previous BirdGuides article by Russ Slack, "The Ultimate Sprite".