Below are two excerpts from Josh Jones' article on birding in Russia's Ural Mountains, published in the June 2015 issue of Birdwatch magazine.
10 June 2014
It's one-thirty in the morning and a gentle breeze ripples the tent in which I lie. Aside from a few spots of rain gently splashing on the canvas, the silence of the twilight is punctuated only by a haunting song emanating from the forest nearby. Delivered with remarkable simplicity, the mournful whistles only accentuate the eeriness and uncertainty of what lies beyond our chamber's flimsy walls.
We're pitched in Russia's Ural Mountains, just over 60 degrees north. The song has been unrelenting since our arrival a couple of hours previously. Its source is one of the Ural's most sought-after-yet-elusive birds, a species many western European birders only dream of clapping eyes on — White's Thrush. Here in the Urals they sing throughout the night, their preference for nocturnality a striking example of a fallacy in the bird world — though occasionally encountered during the day, males start to sing their shadowy ensemble as the sun sinks and daylight ebbs away.
To many European birders the prospect of watching and listening to White's Thrushes on their breeding grounds is both exotic and distant, and thus that this enigmatic Zoothera breeds in Europe comes as something of a surprise. But it is actually just one of a number of exciting 'Sibes' that make this stretch of mountains their home. Glancing at a list of breeding species that may be found in the region is enough to make European birders weep. Stunning though they are, even White's are not the highlights here when scarce gems such as Siberian Rubythroat and Black-throated Accentor may be found ...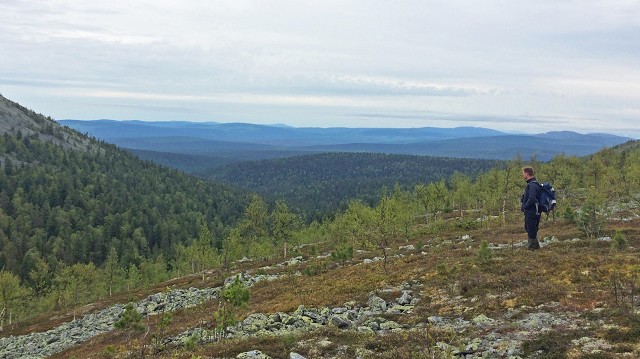 Birding on the Ural Ridge (Josh Jones)
Running north to south, the Ural Mountains extend some 1,550 miles from the Arctic Ocean to north-west Kazakhstan, forming the natural boundary between Europe and Asia. For those birders that keep a Western Palearctic (WP) list, the region's eastern border closely follows this mountain chain before diverting slightly to follow its namesake river south into Kazakhstan.
Along this often spectacular mountain chain, habitats include bleak tundra, unspoilt taiga forest, beautiful riparian woodland, wet marshes and, further south, open plains, steppe and even semi-desert. Such a rich array of environments equates to an impressive array of species, as we were to discover on our fortnight-long visit.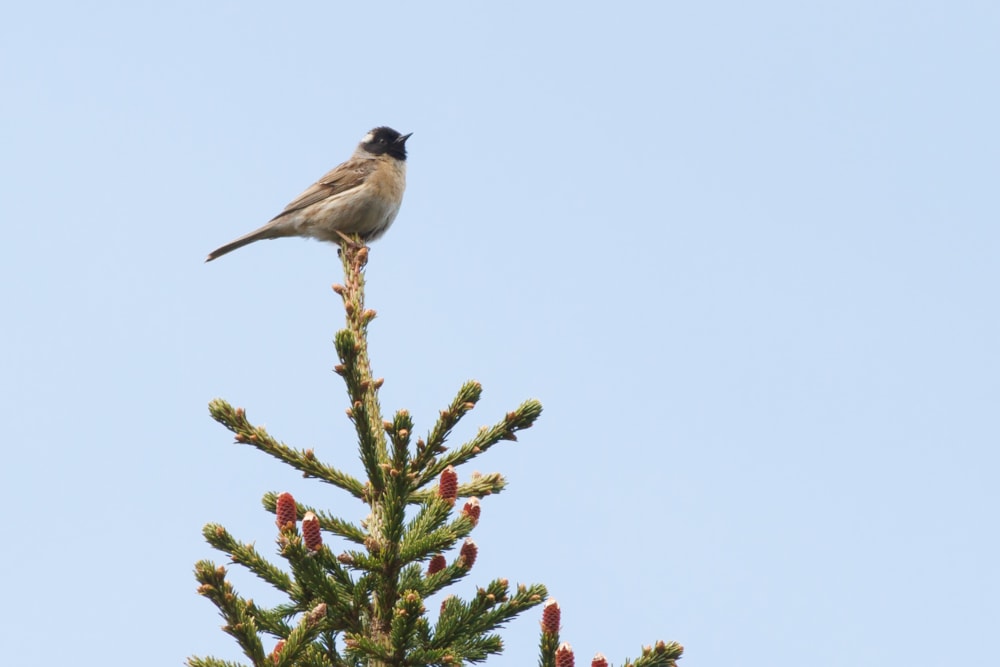 Black-throated Accentor, Ural Mountains (Josh Jones).
Despite the obvious allure of the Urals as a birding destination, the mountain range has seldom been visited by European birders. Organising trips to Russia has traditionally proved challenging, with the almost complete lack of spoken English making logistics far from straightforward. Following a successful expedition by a French team in summer 2013, our team of six decided to fly to Yekaterinburg in June 2014 to explore for ourselves. Mid-June is the optimum time to visit as a number of the region's special birds don't arrive until then — spring can be quite late this far north.
And so, there we were: lying in our tents, listening to the drizzle and waiting for the light to become birdable. Gradually the whistles of White's Thrushes were replaced by a building chorus of mysterious songs and, at 4 am, it seemed respectable to start preparing for our hike up to the Ural ridge.
The anonymity of the unfamiliar voices was soon extinguished. Siberian Chiffchaffs, Greenish and Arctic Warblers, Olive-backed Pipits and Red-flanked Bluetails were delightfully numerous in the mixed woodland. Little Buntings ticked, Black-throated Thrushes chacked and Bluethroats sang heartily. In the boggier areas Yellow-browed Warblers occupied almost every tree, their dainty refrain echoing around us in such incredible abundance that it instantly became easy to understand why this species is now one of the most numerous autumn warblers on British coasts.
Among the many Common Cuckoos, Oriental Cuckoos could be heard giving their softly resonating, Hoopoe-like pu-pu — though seeing them was a different matter. More familiar taiga species such as Nutcracker, Siberian Tit, Parrot Crossbill and Pine Grosbeak were all present, as were Black and Willow Grouse. The high-pitched song of Hazel Grouse was at first difficult to pick out among the crescendo of Yellow-browed Warblers, but it too was common.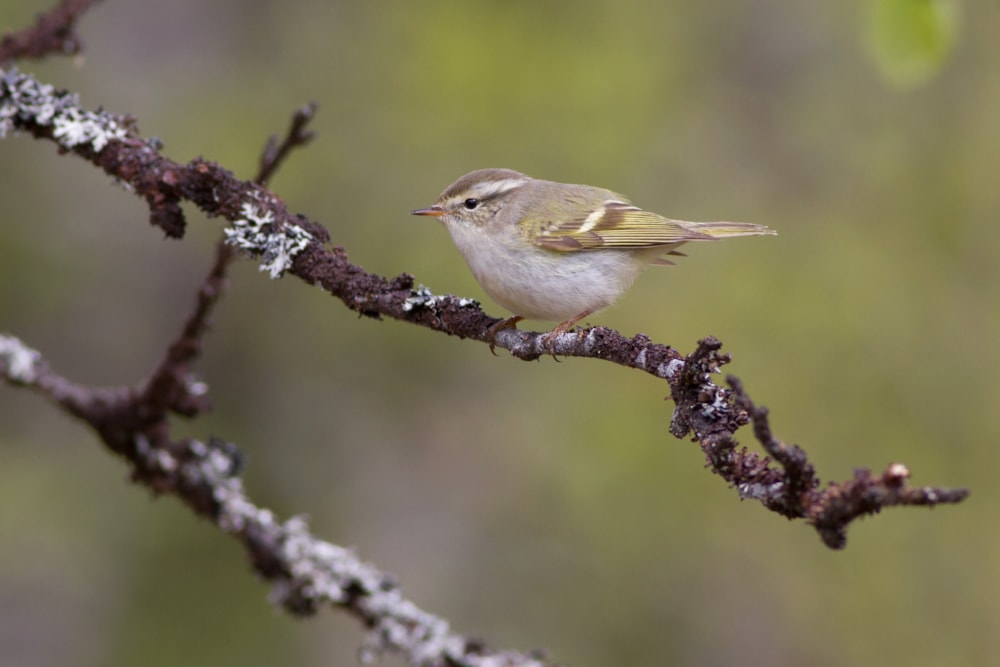 Yellow-browed Warbler, Ural Mountains (Josh Jones).
We strolled for miles that day and the next, taking it all in. Seeing on their breeding grounds so many of those classic Sibe species that we yearned to find back home each autumn, and in such profusion, was what dreams were made of. The sheer number of birds and unspoilt habitat only served to show how pristine this corner of European Russia remains — reinforced by the fact that the nearest settlement, Severouralsk, lies some 30 miles to the east. This really was as close to a birding paradise that I'd experienced.
---
16 June 2014
Two days after leaving behind the dreary skies and taiga forests we were stood more than 600 miles to the south, overlooking rolling steppe bathed in warm sunshine. The Orenburg region is unrecognisable from the surroundings we left 48 hours previously, yet this area still forms part of the same mountain chain. Here the Urals are reduced to little more than low, rolling hills and the climate, habitat and birdlife are distinct once more. Having had great success further north, we'd decided to visit the area in the hope of finding steppe species otherwise possible only in neighbouring Kazakhstan.
The song of countless Skylarks echoed all around us, Ortolans and Yellow Wagtails were busy feeding young and, as we set up camp by the Ural River — here acting as the WP boundary — Barred and Paddyfield Warblers darted about the adjoining scrub. We paused to admire a male Red-footed Falcon shoot through before picking up an altogether larger raptor in the distance — adult Eastern Imperial Eagle. The problem was that it was on the other side of the river; in Asia, and so outside the WP, which allowed for some light-hearted banter among the team as to whether it's tickable on regional lists!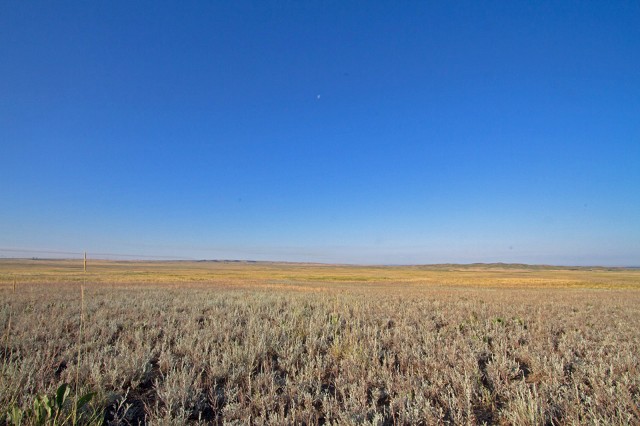 Unspoilt wormwood steppe north-west of Orsk, Russia (Josh Jones)
After the toughness of our first week in the north, there was a feel-good sense of relief and gratitude as the evening sun warmed our bones, though we were soon sent scurrying for our tents as an almighty thunderstorm erupted from nowhere at dusk.
By sunrise the skies had returned to an unbroken blue and we were out of the tents in time to admire two adult Pallas's Gulls, regal in their black-hooded summer dress, navigating their way along the river. The day was to be our first searching for four target species across the expansive grasslands, though the big issue was that we didn't really know where to look — it was a speculative mission. Next to no recent information exists on the birds of Orenburg, and our scant gen was based on 30-year-old Russian papers and a few hastily exchanged emails. The general message? 'The birds you're looking for are probably still there, but you'll need more than a few days to find them and even then luck needs to be on your side.' In truth, we found that as thrilling as it was daunting. We were in unchartered territory.
Swathes of plain around the city of Orsk, the south-eastern outpost of European Russia, have been lost to agriculture and thus finding unspoilt steppe is a difficult task in itself. It was mid-afternoon by the time we eventually found a promising tract — lots of wormwood, nothing artificial. It was hot and windy, the heat haze making visibility poor. We scoured the area with intensity, walking miles between us. Nothing. But then, after an uninterrupted hour of Skylarks, something much larger stirred from the ground just a few feet from me. It flew, and there was no mistaking that wing pattern: a White-winged Lark, our most-wanted target and a new bird for us all.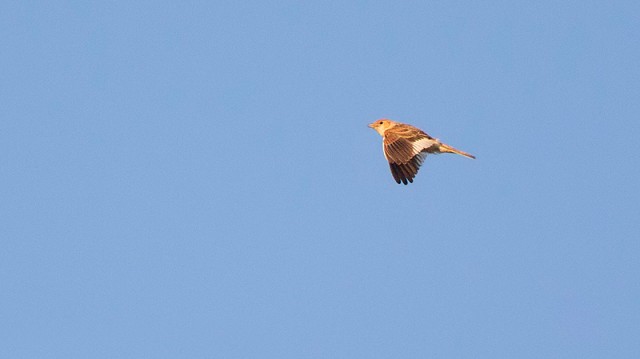 White-winged Lark (David Monticelli)
Despite habitat degradation, Orenburg is still alive with birds and our speculative four-day excursion was a resounding success. Of our four primary targets, we saw three. A number of White-winged Larks were seen either side of the Ural River and Red-headed Buntings were found in at least three spots; watching a singing male gleaming in the early morning light ranked as one of the trip highlights. We struck lucky with Demoiselle Crane, fluking a flyover pair one afternoon, though we could not find Black Lark.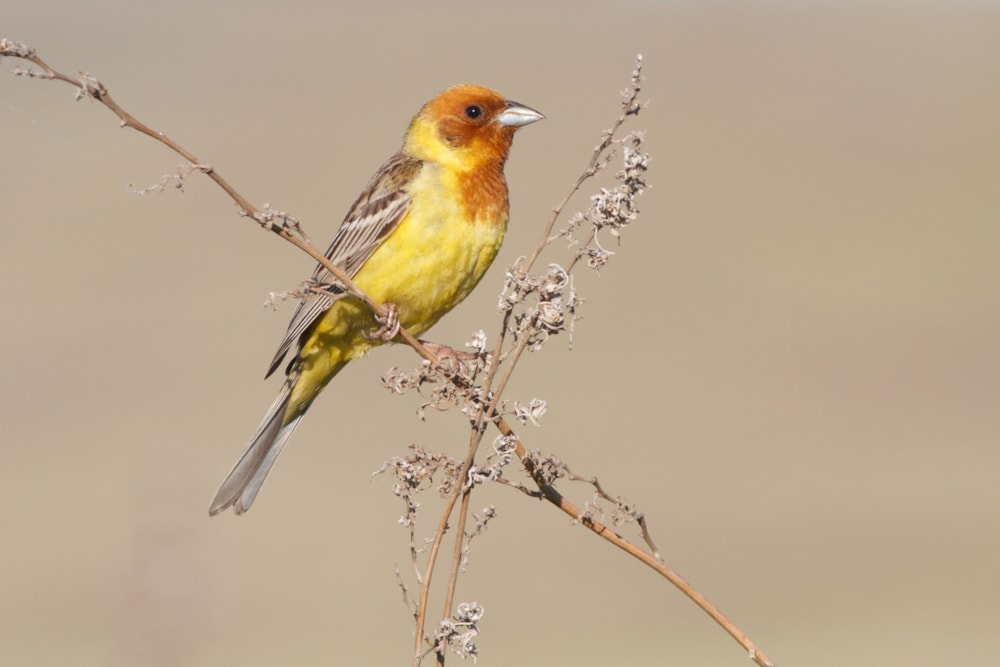 Red-headed Bunting, Malokhalilovo (Josh Jones).
Once again, it is a region characterised by abundance. There are White-winged and Black Terns over the marshes, Black-winged Pratincole colonies at seasonal pools, groups of Red-footed Falcons, Pallid and Montagu's Harriers hunt the steppe, and Blyth's Reed Warblers and Thrush Nightingales sing from the scrubbier areas. There is still so much left to discover; we came away feeling as if we'd seen just the tip of the iceberg. No doubt future trips will yield further great finds.
A fortnight exploring Russia's Ural Mountains ranks as the most exciting birding trip I've ever been on. This phenomenally diverse mountain chain offers a unique opportunity to connect with a long list of amazing birds within Europe's boundaries. Even Yekaterinburg, Russia's fourth-largest city, offers brilliant birding — it's possible to see Long-tailed Rosefinch, Azure Tit, Oriental Turtle Dove and a host of other Siberian species amid beautiful marshes a stone's throw from the airport. Birding on the Western Palearctic's eastern frontier cannot be recommended highly enough.