The week at a glance
After last week's pitifully quiet offering, there was a most welcome return to form in what was an excellent seven days for rare shorebirds. In fact, it was one of BirdGuides' summer predictions ringing true that grabbed all the headlines on Monday morning, when news broke of Britain's fourth Great Knot at Breydon Water (Norfolk). It was initially found the previous evening; following what has since been dubbed the 'Great Dot' (after the famous Teesside bird) there in late May 2009, the finder was understandably cautious before the identification was resolved. Happily, though, the bird was still present on Monday morning and, after a brief hiatus over what turned out to be a particularly high lunchtime tide, it returned to the mudflats as the water ebbed away and gave good scope views throughout the afternoon.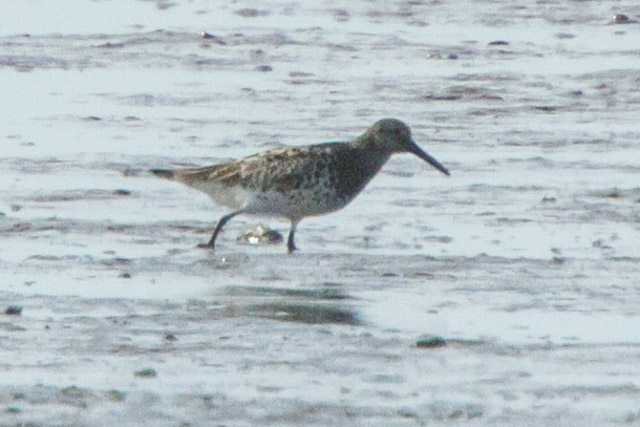 Great Knot, Breydon Water RSPB, Norfolk (Photo: Josh Burch)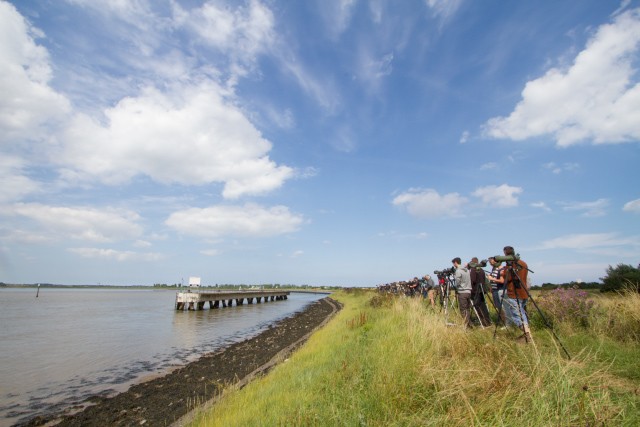 Blue skies and happy twitchers on Monday afternoon, just after the Great Knot reappeared on the ebbing tide (Photo: Josh Jones)
Present again early on Tuesday, it followed a similar pattern to that of the previous day as it became more difficult and elusive over the high tide roost but showed well — if a little distantly — either side. It was last seen late evening, and there has not yet been any sign of the bird today so it appears it may have moved on. Incidentally, a Great Knot was at Ottenby on the island of Öland (Sweden) back in mid-June and it seems reasonable to assume that this might be the same bird. It was the first twitchable Great Knot in Britain since the Cleveland bird of autumn 1996, following an adult on three dates in Lancashire in 2004 and the previous Breydon sighting in 2009 (which remained unconfirmed), making it a welcome grip-back for the entire new generation of birders.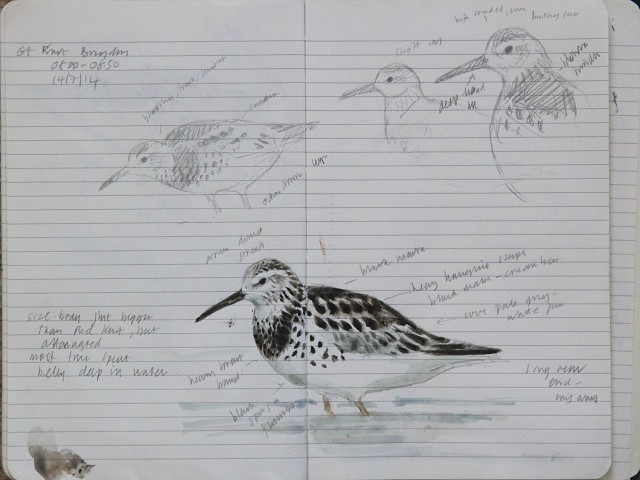 Great Knot sketches (Illustration: Brian J Small).
Content continues after advertisements

Great Knot, Breydon Water RSPB, Norfolk (Video: Mike Alibone)
Meanwhile, on Monday, what was presumably the North-East's recent Black-winged Pratincole was discovered at Gibraltar Point (Lincs) — this bird has now worked its way onto four county lists in the past month! Reports of a pratincole at Minsmere (Suffolk) mid-morning on Tuesday suggested that it had moved south once more, but this notion was quickly quashed as the bird showed a chestnut underwing and, after an hour or so, was firmed up as a Collared Pratincole! It showed reasonably well there throughout the afternoon, by which time news of a pratincole at Cley Marshes (Norfolk) had filtered out — this time it was the Black-winged, which spent a few hours on Simmonds' Scrape in the late afternoon and early evening before flying off high south. It has not been seen so far today — where next? Minsmere, perhaps ...

Black-winged Pratincole, Cley Marshes NWT, Norfolk (Photo: Trevor Williams)
In a routine July week the pristine adult Stilt Sandpiper present at Hickling Broad (Norfolk) on 11th and again early the next morning would probably have been the period's star bird but, with the knot and plenty of other exceptional birds around, it wasn't even the best wader in east Norfolk! That said, it was the first in the county since May 2005 and a brilliant find. Incidentally, there have been just two blank years for Stilt Sandpipers in Britain and Ireland since 2005, and one wonders just how many of these records relate to the same one or two birds returning year after year as they migrate through western Europe.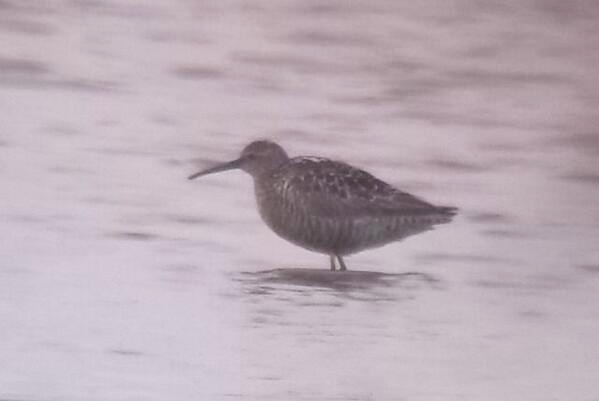 Stilt Sandpiper, Hickling Broad, Norfolk (Photo: Tim Allwood)
Elsewhere, shorebirds included a nice Lesser Yellowlegs at Frampton Marsh (Lincs) from 11th, the first returning adult White-rumped Sandpiper at Tacumshin (Wexford) on 9–11th, Clyde's Spotted Sandpiper relocated at Carbarns Pool on 9th–10th before returning to Baron's Haugh to 13th, and four Pectoral Sandpipers: new birds at Hickling Broad (Norfolk) and Tacumshin on 11th, with lingering birds still at St Peter's Pool (Orkney) on 9th and at Cley Marshes all week. A Temminck's Stint spent four days on the scrapes at Low Newton (Northumberland) from 11th and the Grey Phalarope was still on North Ronaldsay (Orkney) at the weekend; at the opposite end of the country happy news confirmed the continued presence of the family of five (two adult and three young) Black-winged Stilts at Medmerry (W Sussex) on 13th.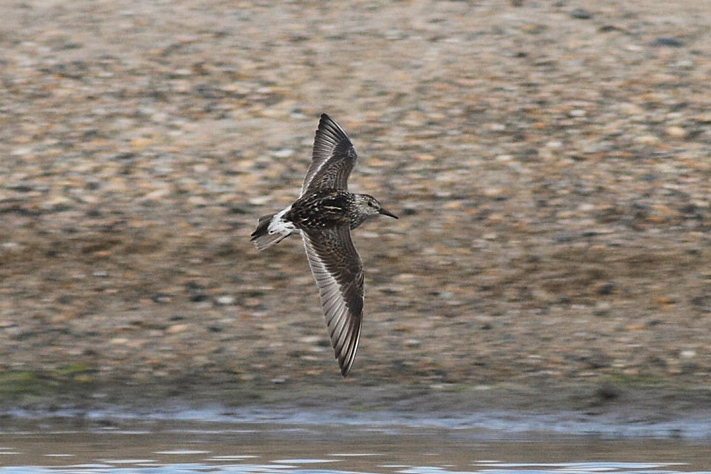 White-rumped Sandpiper, Tacumshin, Wexford (Photo: Paul Kelly)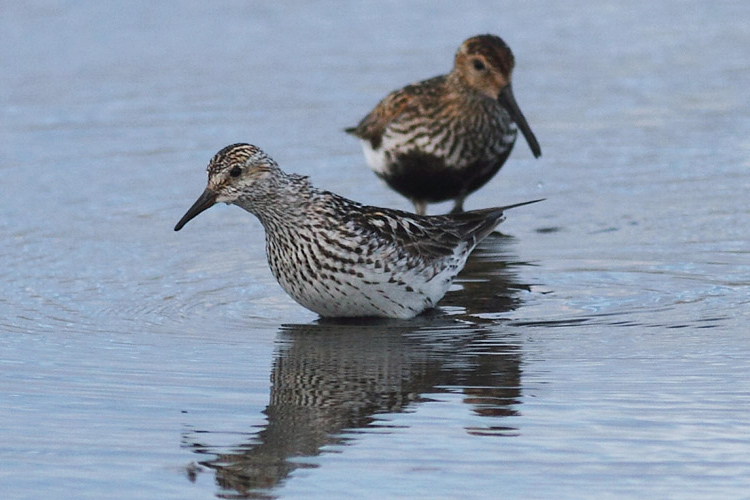 White-rumped Sandpiper, Tacumshin, Wexford (Photo: Paul Kelly)
Almost forgotten among the shorebird frenzy, the bizarre behaviour of Fair Isle's Swinhoe's Storm-petrel continued during the week following its initial trapping in the early hours of Wednesday 9th. It was trapped again among European Storm-petrels in the early hours of 11th, 13th and 15th and looks set for another summer stay around Shetland. With the Tynemouth bird returning for a number of years, perhaps this individual will go on to do the same.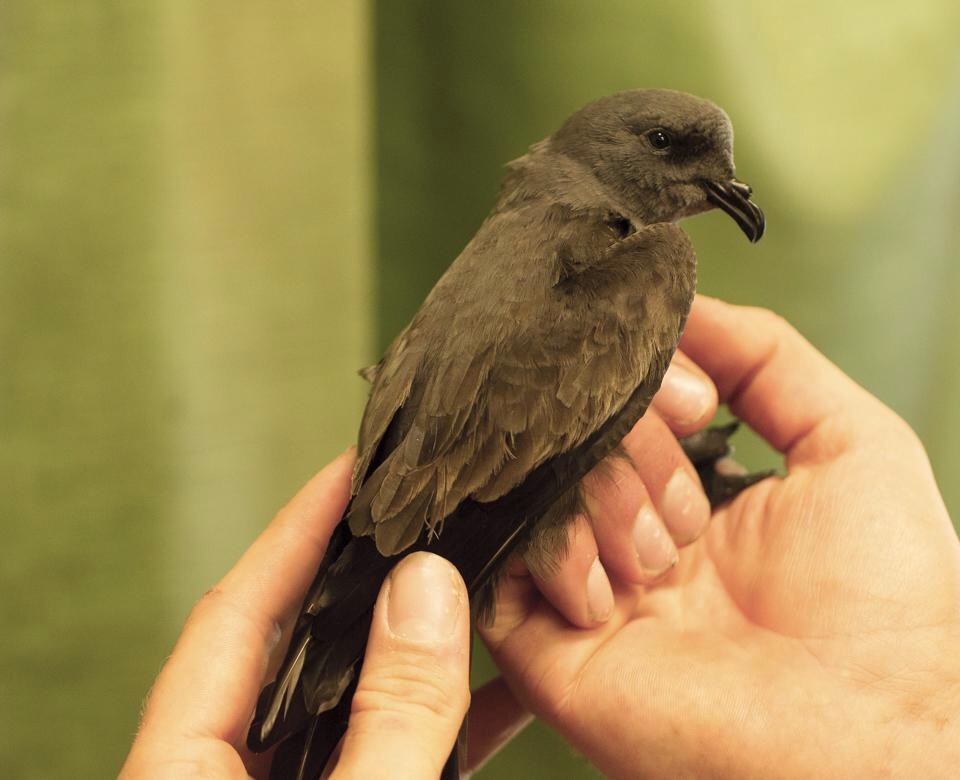 Swinhoe's Storm-petrel, Fair Isle, Shetland (Photo: Mark Rayment)
The Bridled Tern also went off on a wander this week, adding itself to the Lothian bird list on 9th when it was seen off Port Seton. On 10th, it spent the day around the tern colony at nearby Seacliff; a blank day on 11th followed before it was seen back on the Farnes on 12th. Then, on 13th, it was seen flying south past Whitburn and later spent a couple of hours off Hartlepool Headland (Cleveland). Whether it has continued south or returned to the Farnes remained to be established, but our money is on the latter! The Short-toed Eagle also resurfaced on Saturday 12th, being photographed at Thursley Common (Surrey) — there was a report from Brockenhurst (Hants) on 14th, and who'd bet against it being back in East Sussex before long?!

Bridled Tern, Seacliff, Lothian (Photo: Bruce Kerr)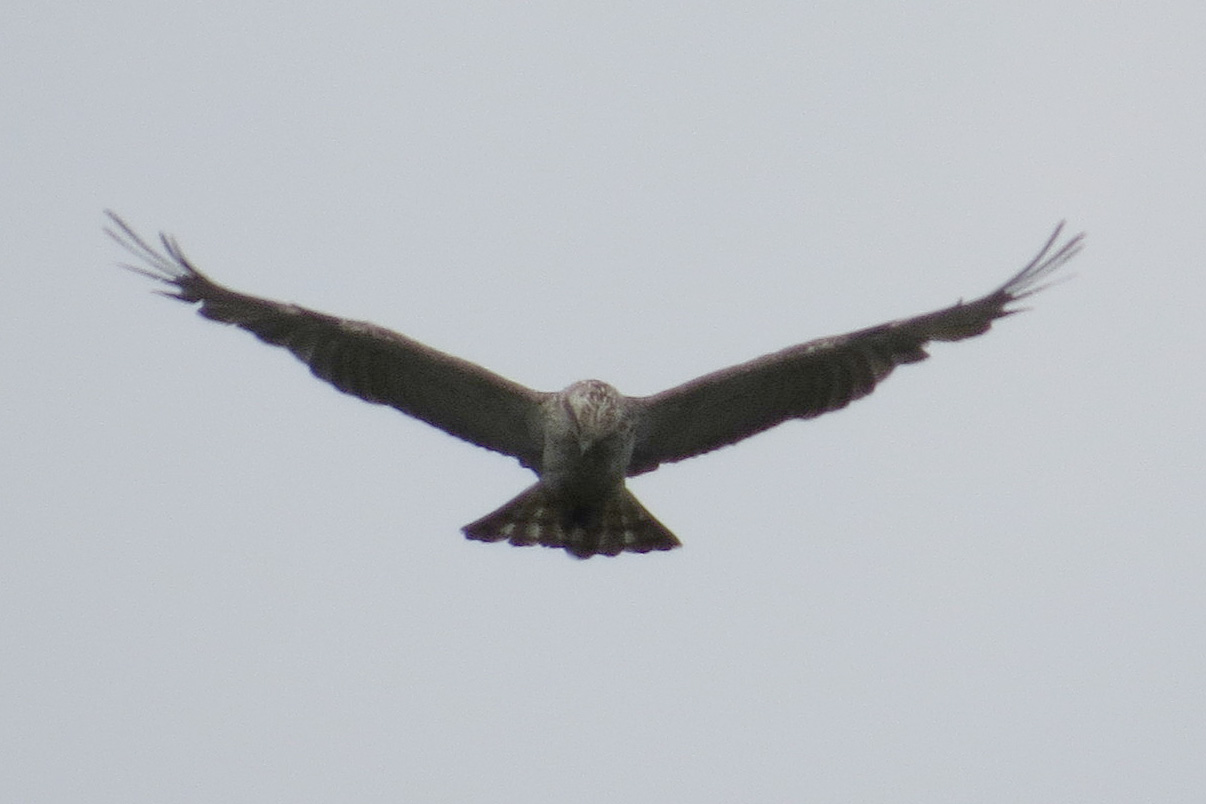 Short-toed Eagle, Thursley Common, Surrey (Photo: Mike Taylor)
The final big excitement of the week didn't concern birds, but rather butterflies. Following a couple of reports of Large Tortoiseshell in Suffolk and Essex on Monday, we received news that an unprecedented invasion of Scarce Tortoiseshell (also known as 'Yellow-legged Tortoiseshell') was taking place in the Netherlands — a country which had never previously recorded this eastern European species! Indeed, the only previous British record comes from Kent in July 1953. With dozens seen just across the sea, it seemed logical that the reported insects over here would be Scarce Tortoiseshell, and so it proved — the identification of the Minsmere individual was confirmed on 15th and it hung around there until late morning. A handful of further individuals were reported during Tuesday, including at Landguard (Suffolk) and in New Costessey (Norfolk), and this morning. This is already being billed as the 'butterfly event of the decade', and one gets the feeling that sightings so far are only the tip of the iceberg — no doubt many more will follow in the coming days and weeks.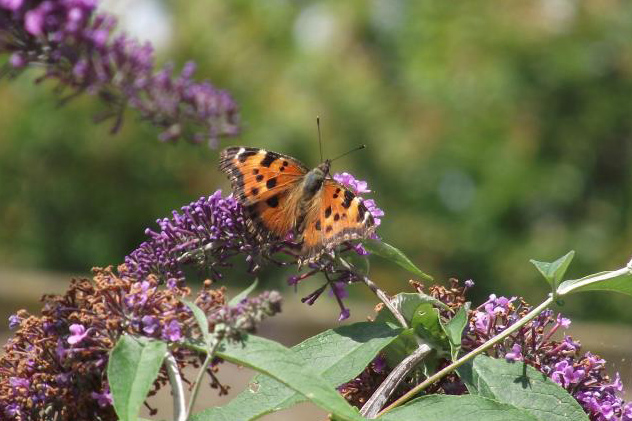 Scarce Tortoiseshell, Minsmere RSPB, Suffolk (Photo: Ian Barthorpe)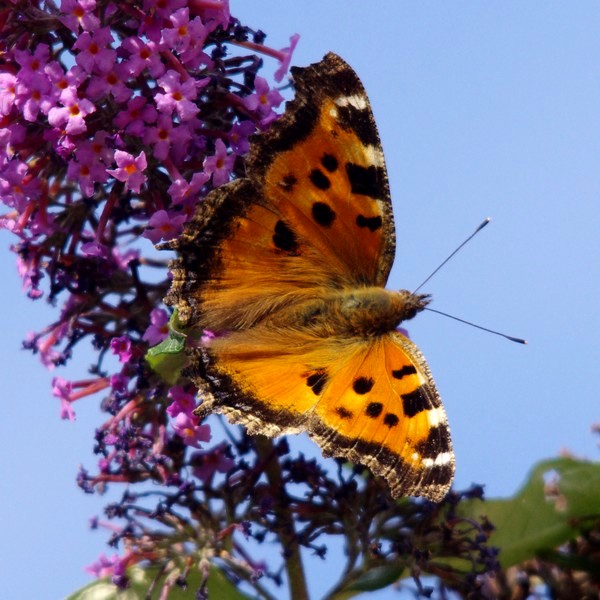 Scarce Tortoiseshell, Burgh Castle, Norfolk (Photo: Perry Fairman)
Seawatching showed some signs of picking up this week, with two Fea's-type Petrels seen, one at sea 6km east of Easington (E Yorks) mid-morning on 13th and another past St John's Point (Down) late afternoon on 14th. Three Wilson's Storm-petrels were seen from a Scilly pelagic on 14th, Cory's Shearwaters were reported from Norfolk and Somerset, and Balearic Shearwater numbers appear finally to be picking up in the Channel, with 287 reported in a four-hour seawatch off Jersey on 15th. A pristine adult Long-tailed Skua spent the evening on the beach at Winterton (Norfolk) on 14th, thrilling many who had travelled for the Red-backed Shrike (which was still present in the dunes throughout the week).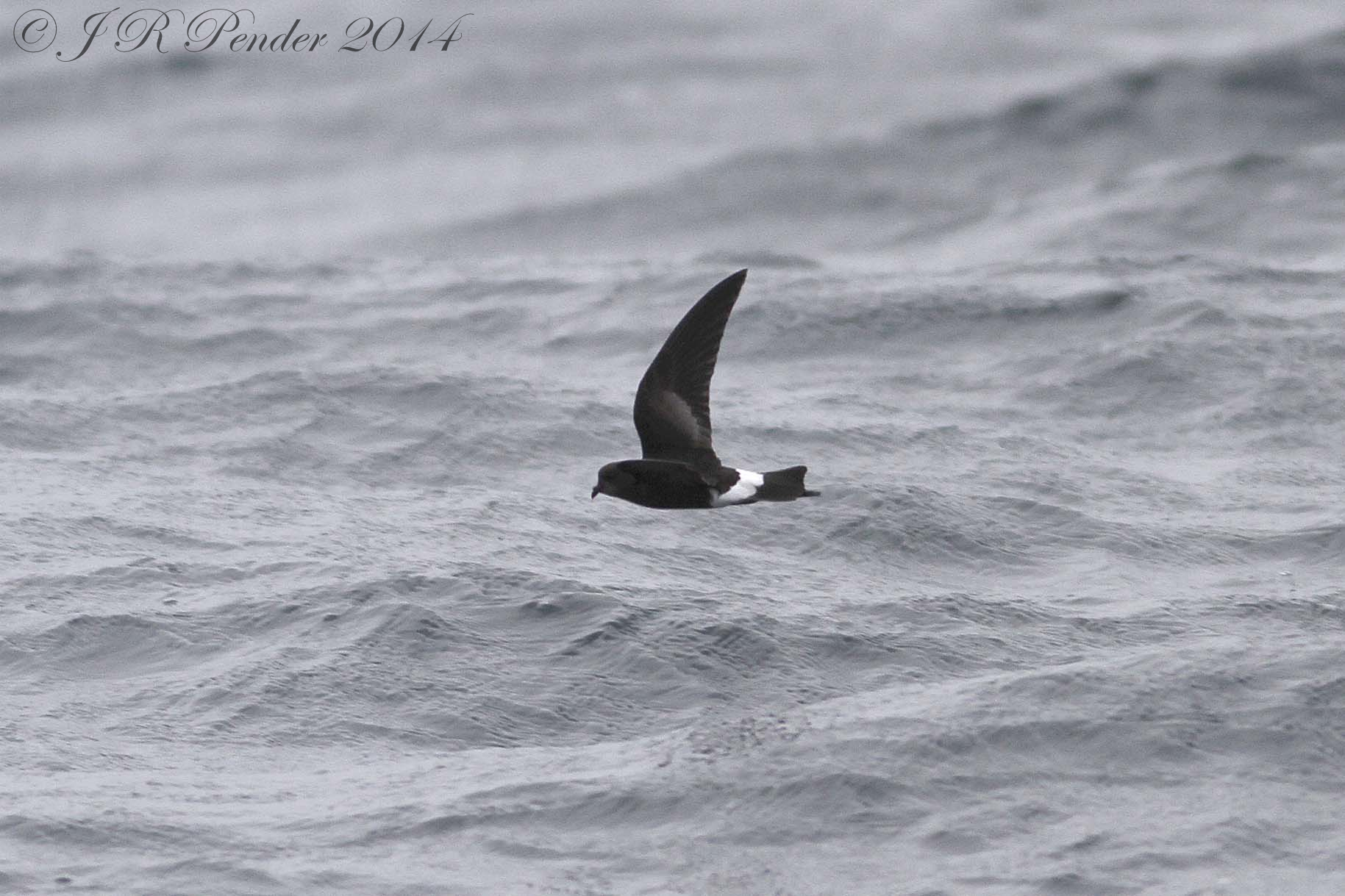 Wilson's Storm-petrel, Scilly pelagic, Isles of Scilly (Photo: Joe Pender)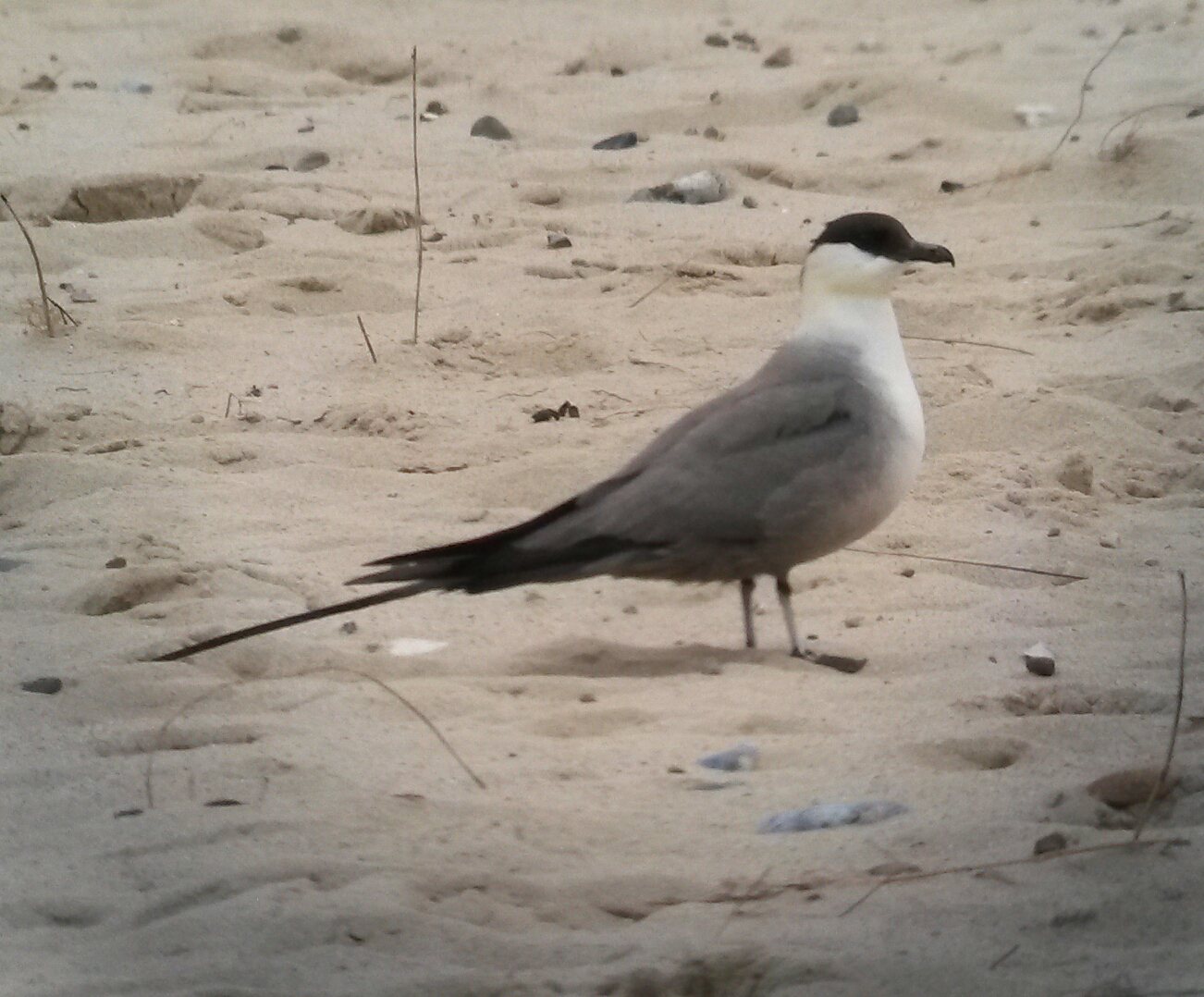 Long-tailed Skua, Winterton Dunes NNR, Norfolk (Photo: Mat Shore)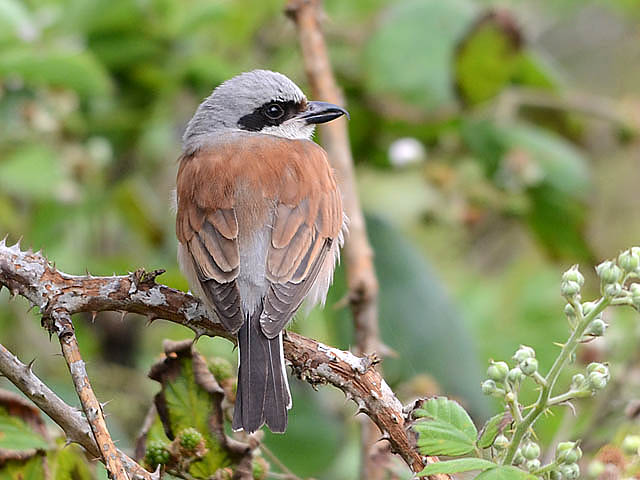 Red-backed Shrike, Winterton Dunes NNR, Norfolk (Photo: Keith Bilverstone)
A female Bufflehead at Loch Gelly (Fife) from 9th was quickly diagnosed as the green-ringed escaped seen in Lothian in June; a pair of Ring-necked Ducks remain on Lough Beg, being seen in Londonderry waters this week. Three Lesser Scaup included a new bird at Loch Leven (Perth/Kinross) on 8th, the drake again at Tittesworth Reservoir (Staffs) on 10th and the long-stayer still at Blagdon Lake (Somerset). Both drake and female Surf Scoters were noted off the Aberdeenshire coastline.
County Down's Cattle Egret continues around Hillsborough, though the Night Heron was last seen in Cheltenham (Glos) on 9th. Another at Bough Beech Reservoir (Kent) on 13th follows a record there at the end of May. Also at Bough Beech, up to three Great White Egrets were seen, with singles in several southern English counties during the week. Glossy Ibis remained widespread as far north as Cumbria, and a White Stork was seen flying over the A46 near Sedgeberrow (Worcs) on 11th.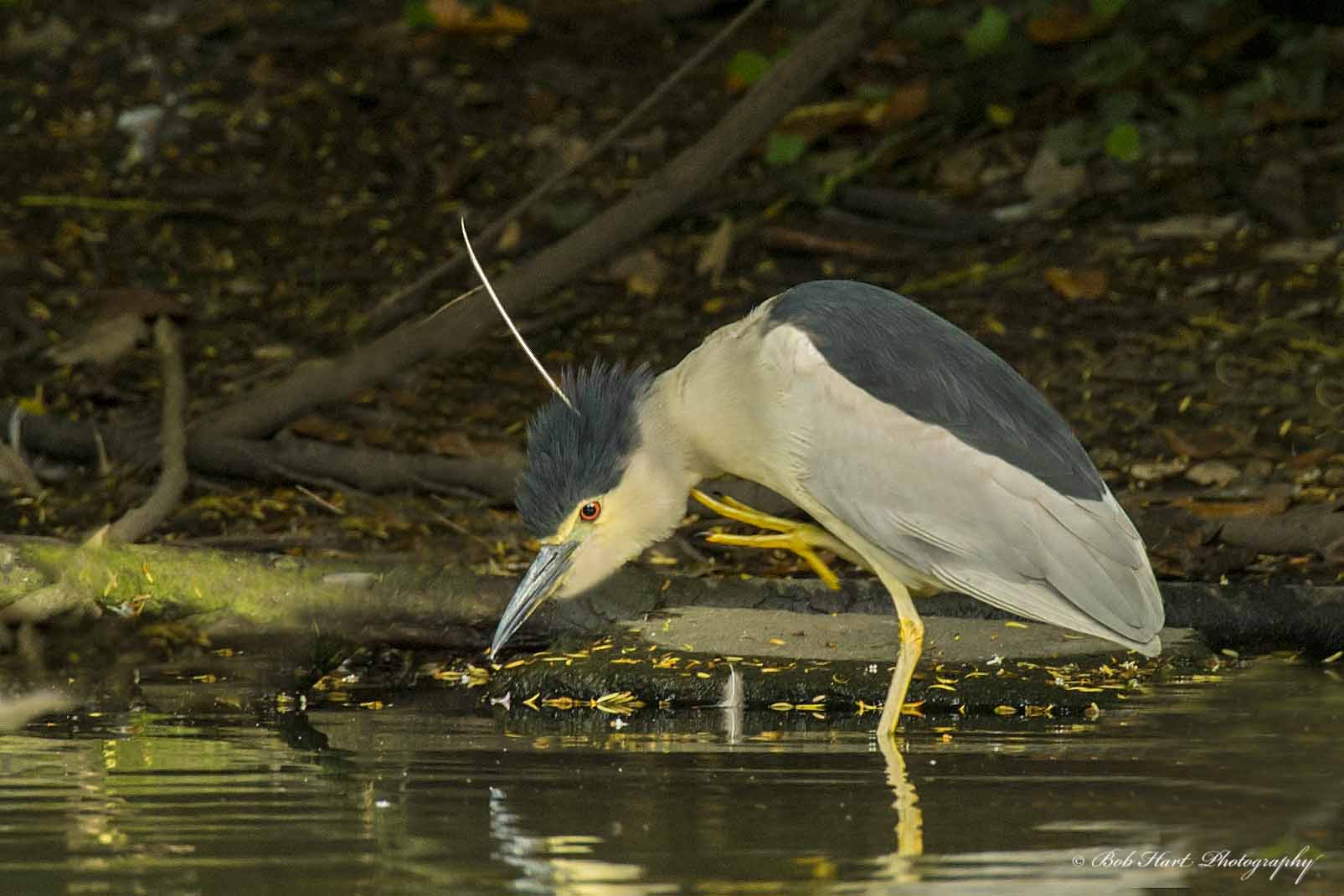 Night Heron, Cheltenham, Gloucestershire (Photo: Robert Hart)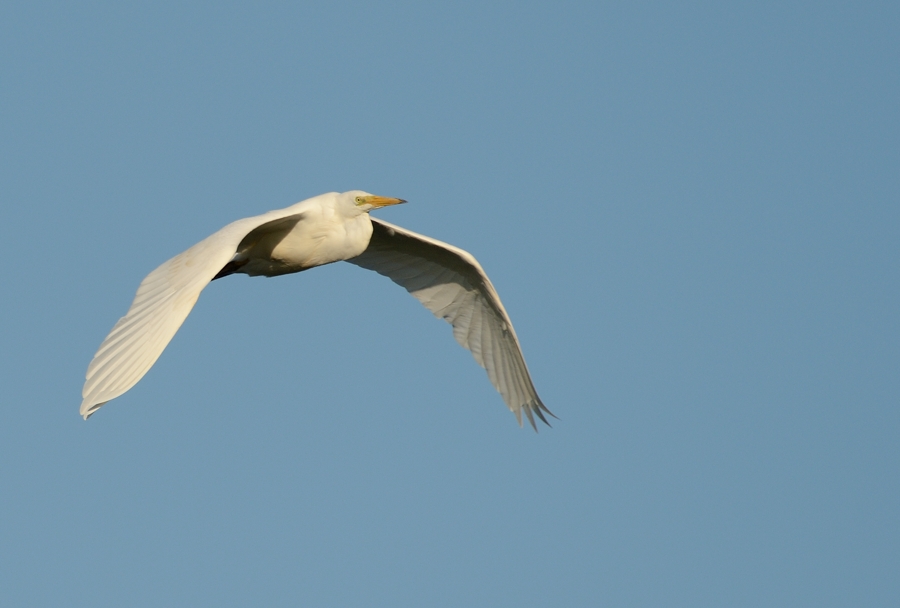 Great White Egret, Ham Wall RSPB, Somerset & Bristol (Photo: James Gibbs)

Glossy Ibis, Frampton Marsh RSPB, Lincolnshire (Photo: Penny Clarke)
A Black Kite was over the town at Ventnor (IoW) on 10th, with the escape still near Wrentham (Suffolk) on 15th. A female Red-footed Falcon at Hickling Broad (Norfolk) on 12th follows a probable there on 7th July.
The Ross's Gull, now in heavy moult, continues to frequent the Exe Estuary in Devon, being most regularly seen at Bowling Green Marsh where it was still present on 15th. Also on 15th, the Laughing Gull was seen again at Ballycotton (Cork). A couple of adult White-winged Black Terns were seen during the week, a lingering bird at Abberton Reservoir (Essex) on 11–14th and another in Cleveland at Saltholme on 12th.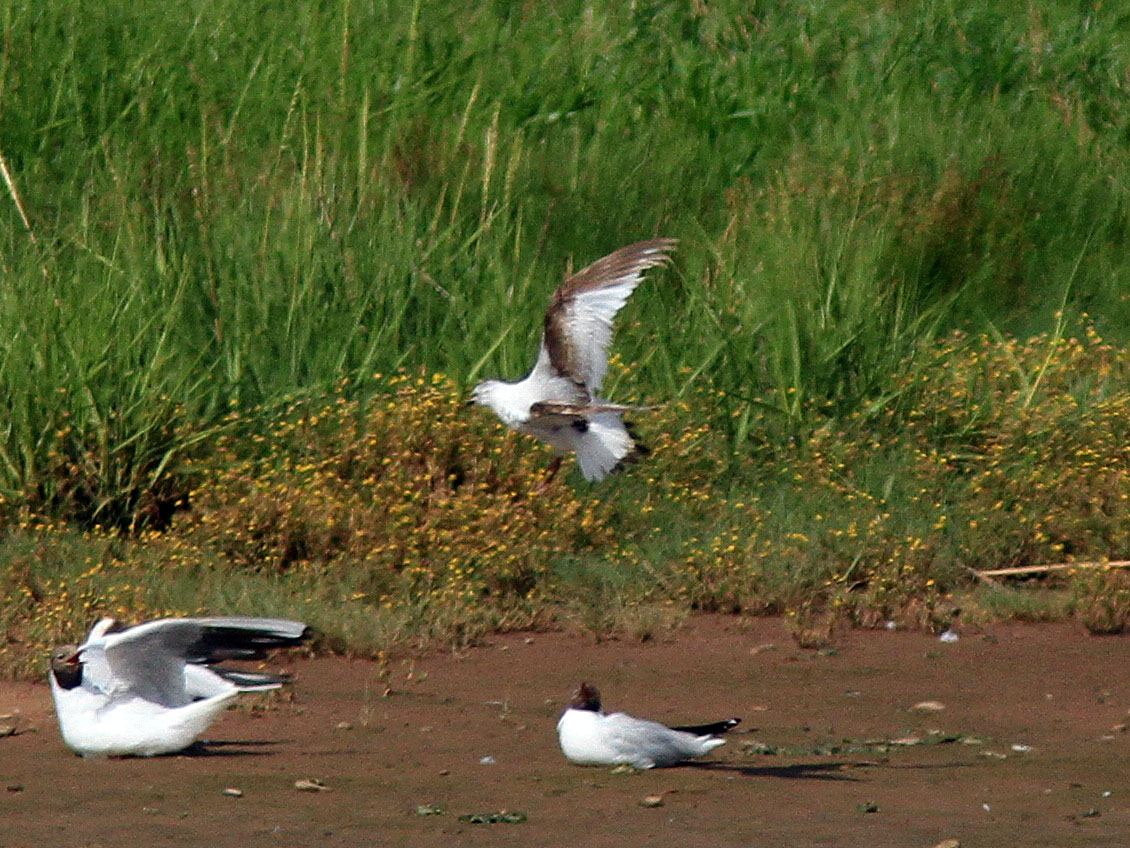 Ross's Gull, Bowling Green Marsh RSPB, Devon (Photo: Cliff Woodhead)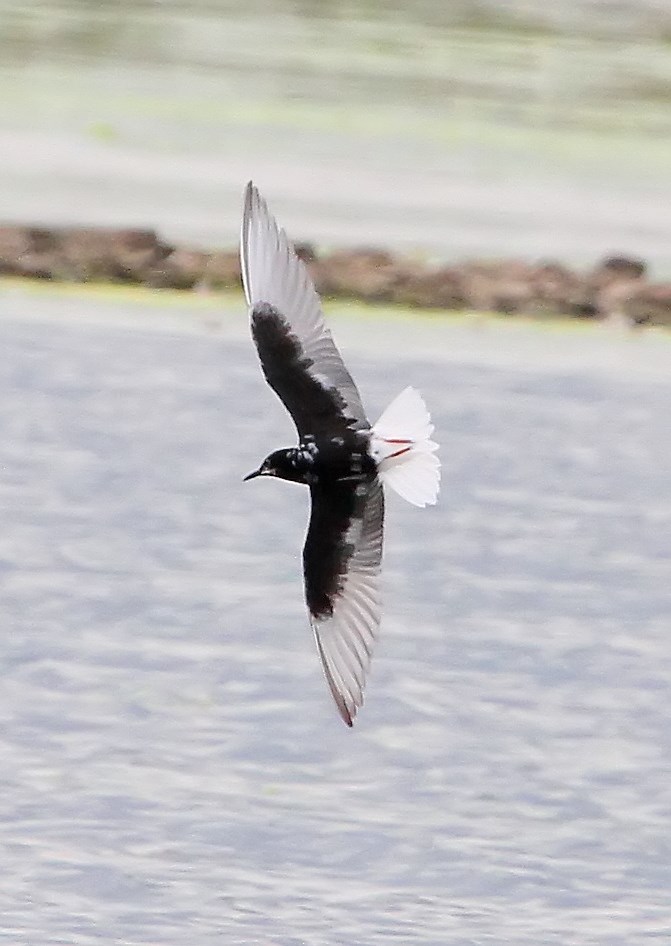 White-winged Black Tern, Saltholme RSPB, Cleveland (Photo: Mick Brennan)
Belated news came through of the Iberian Chiffchaff still singing on Rousay (Orkney) on 7th, while a Marsh Warbler was still on Fair Isle (Shetland) on 11th. A Hoopoe was briefly in Chandler's Ford (Hants) on 11th, with Bee-eaters over Aberdeen on 9th and Winterton Dunes (Norfolk) on 10th. A Serin was a brief visitor to Rye Harbour (E Sussex) on 12th.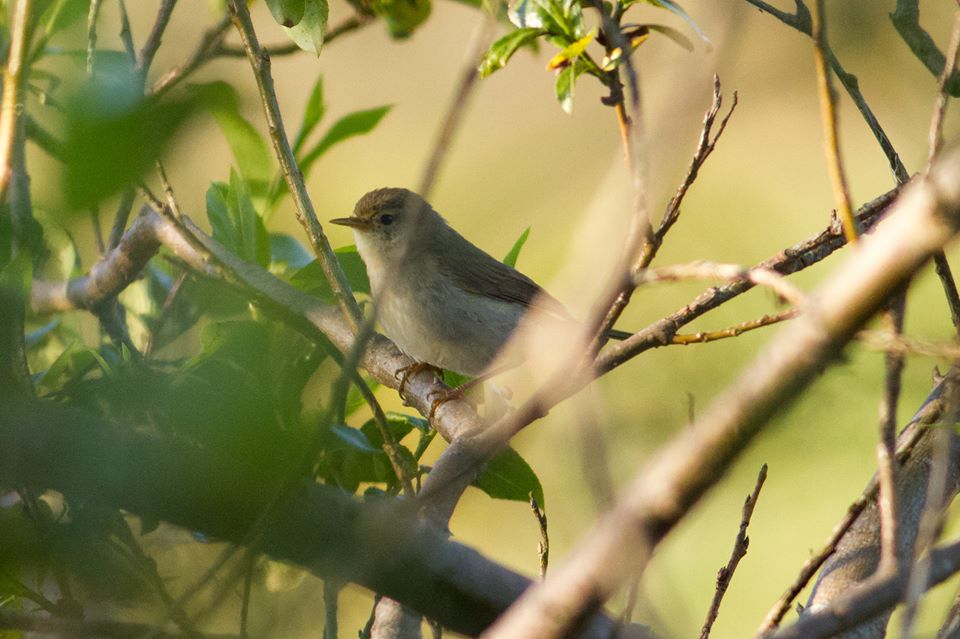 Iberian Chiffchaff, Rousay, Orkney (Photo: Craig Hollingsworth)
Photo of the Week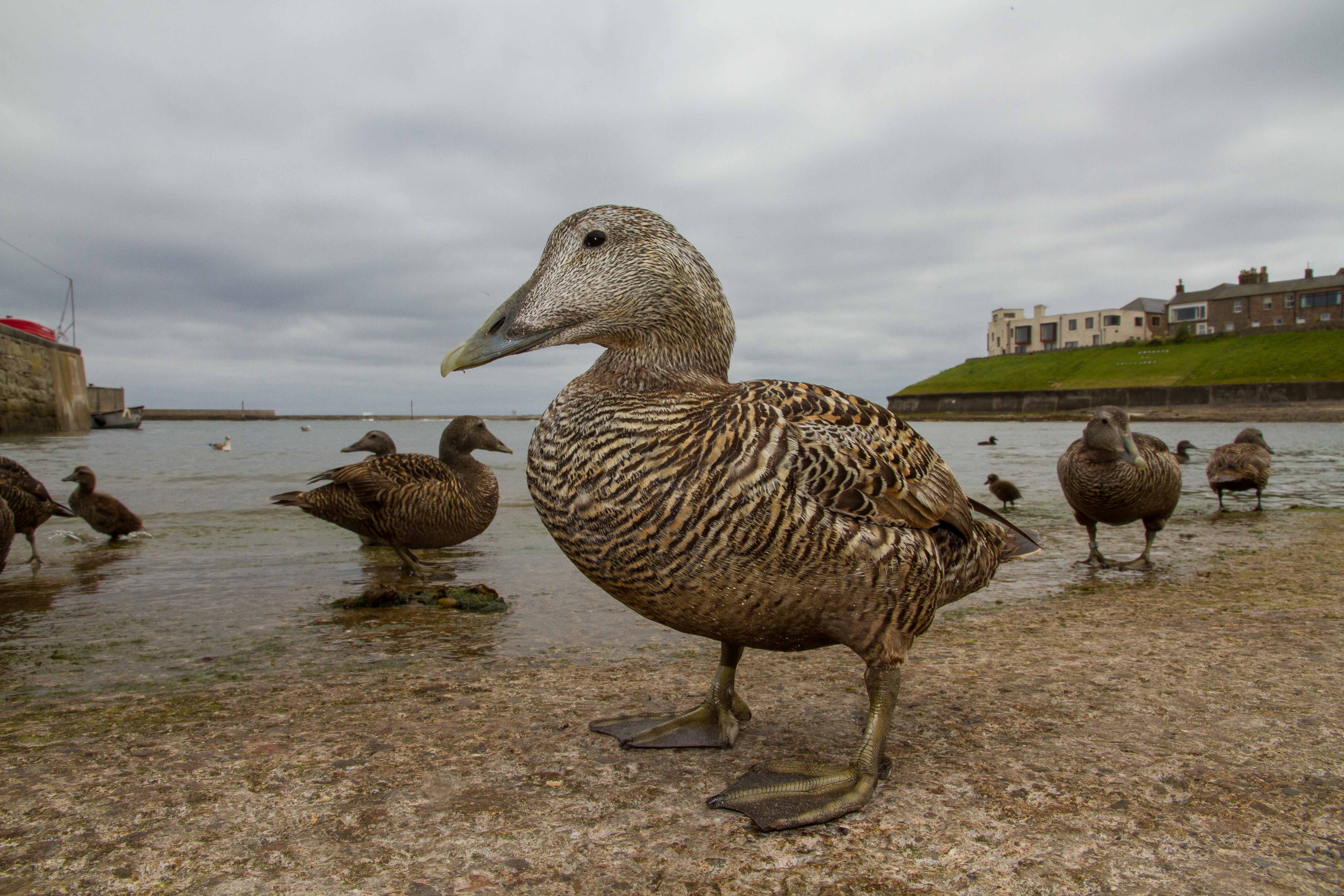 Eider, Seahouses, Northumberland (Photo: Harry Read)
"Much loved by landscape photographers, a wide-angle lens is rarely used for bird photography and it's unusual to be able to get close enough to a bird for this type of shot," writes Steve Young.
"Harry Read's image of Common Eiders at Seahouses is a rare example and one that has been executed very well. He has also gone for a low-level shooting angle, presumably lying down and waiting for the ducks to approach. In other circumstances with a telephoto lens, depth of field can be a problem with close-up birds as it's tricky to combine a fast shutter speed with a low aperture, but here the wide-angle lens has allowed a slow aperture of f14 to be used, bringing everything into focus.
The approaching storm clouds add to the image, as does the surrounding landscape of buildings and sea wall, giving the picture greater depth than it would have had with a backdrop of just the sea.
Congratulations to Harry on his success with this week's unusual and worthy winner."
Other notable images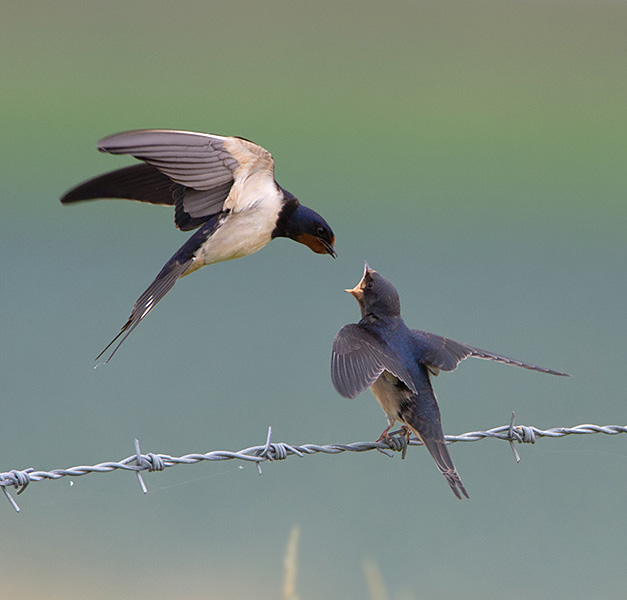 Swallow, Freiston Shore RSPB, Lincolnshire (Photo: Peter Walkden)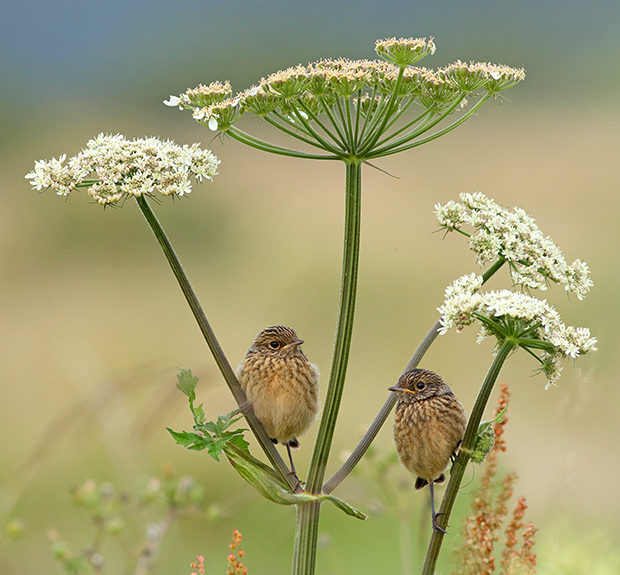 Stonechat, Harlech, Gwynedd (Photo: Steve Whiteley)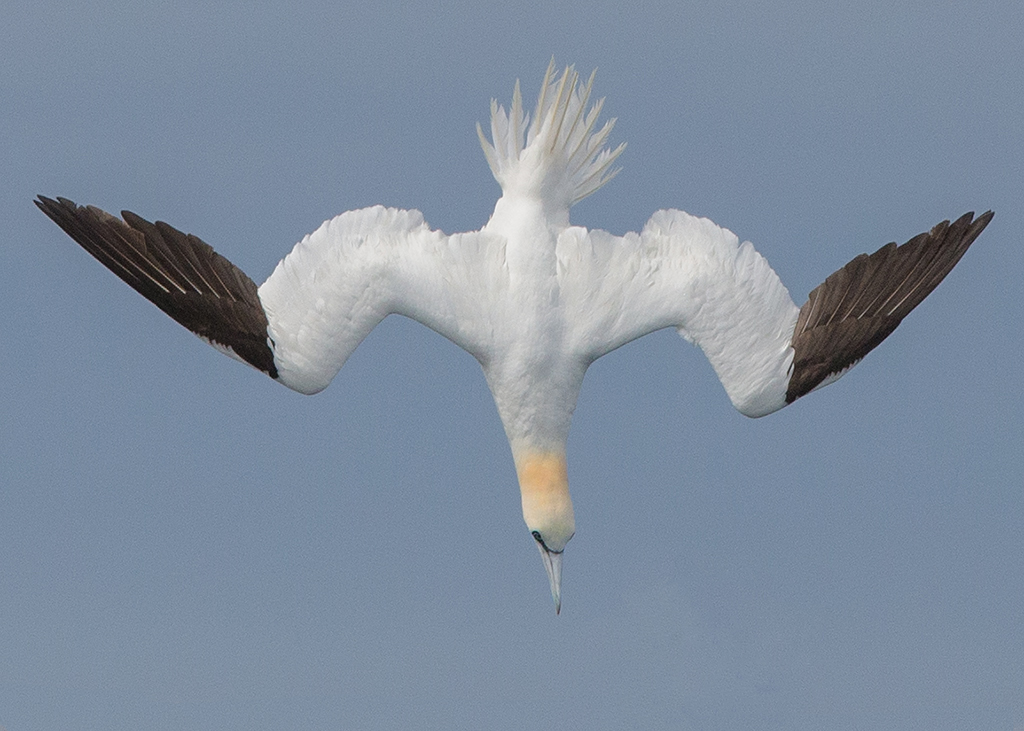 Gannet, undisclosed site, Clwyd (Photo: Dave Williams)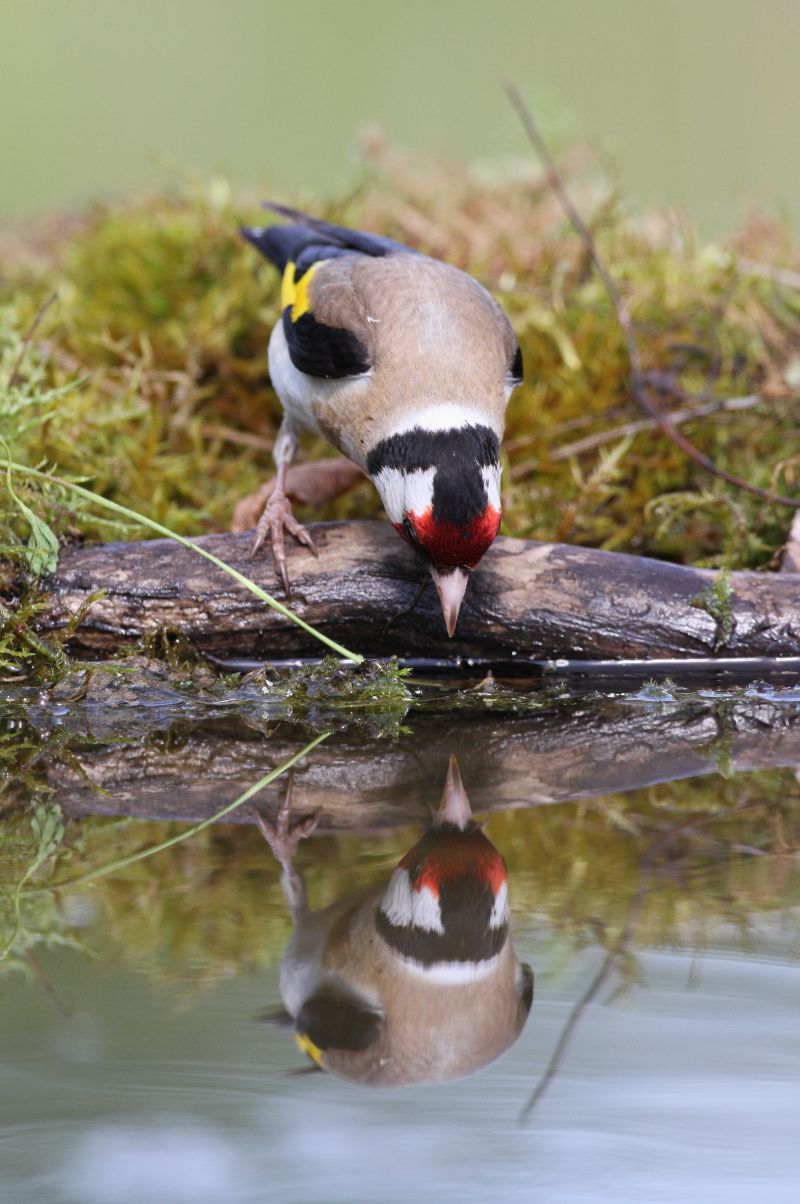 Goldfinch, Barry, Glamorgan (Photo: Nigel Addecott)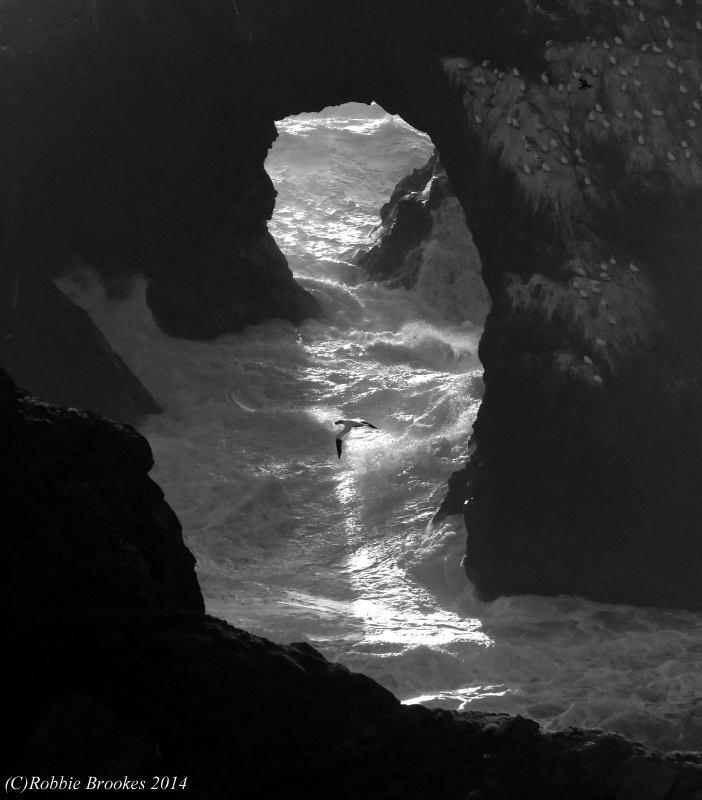 Gannet, Hermaness NNR, Unst, Shetland (Photo: Robbie Brookes)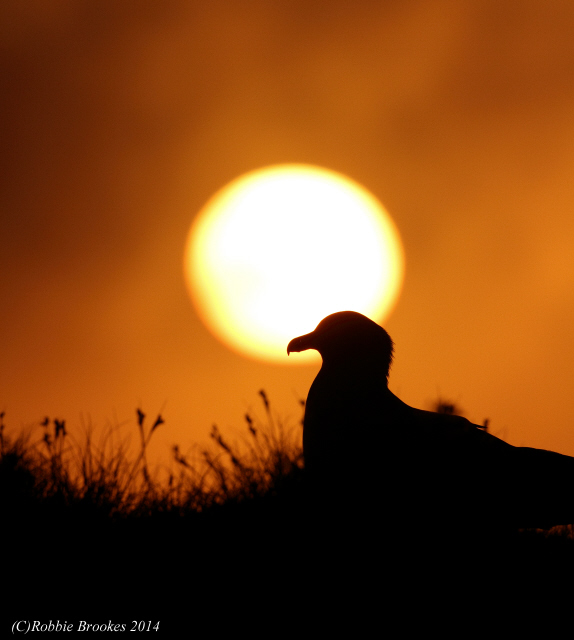 Great Skua, Saxa Vord, Unst, Shetland (Photo: Robbie Brookes)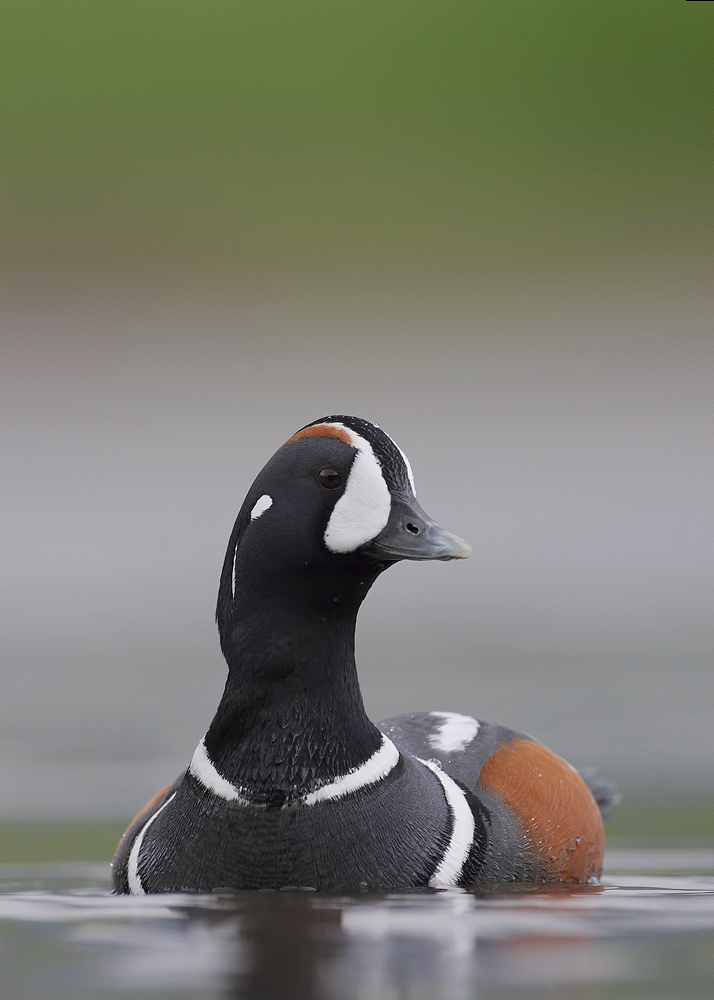 Harlequin Duck, Iceland (Photo: Mick Southcott)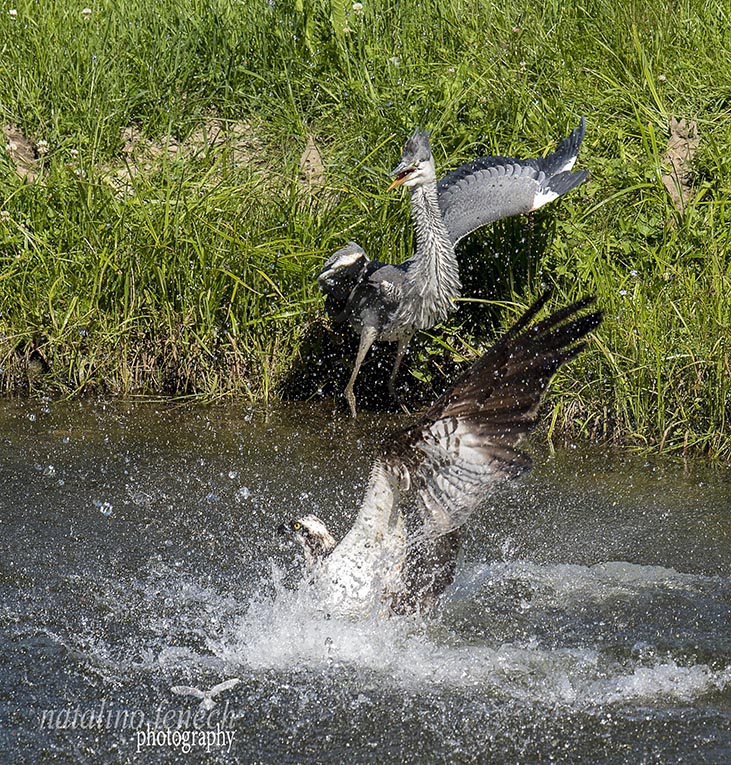 Osprey, Finland (Photo: Natalino Fenech)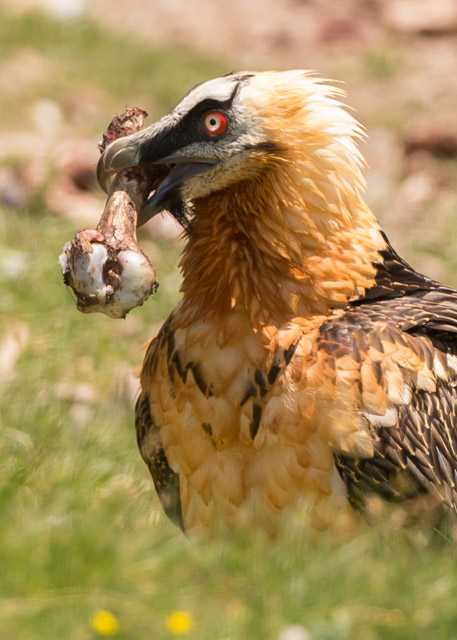 Lammergeier, Spain (Photo: Ashley Grove)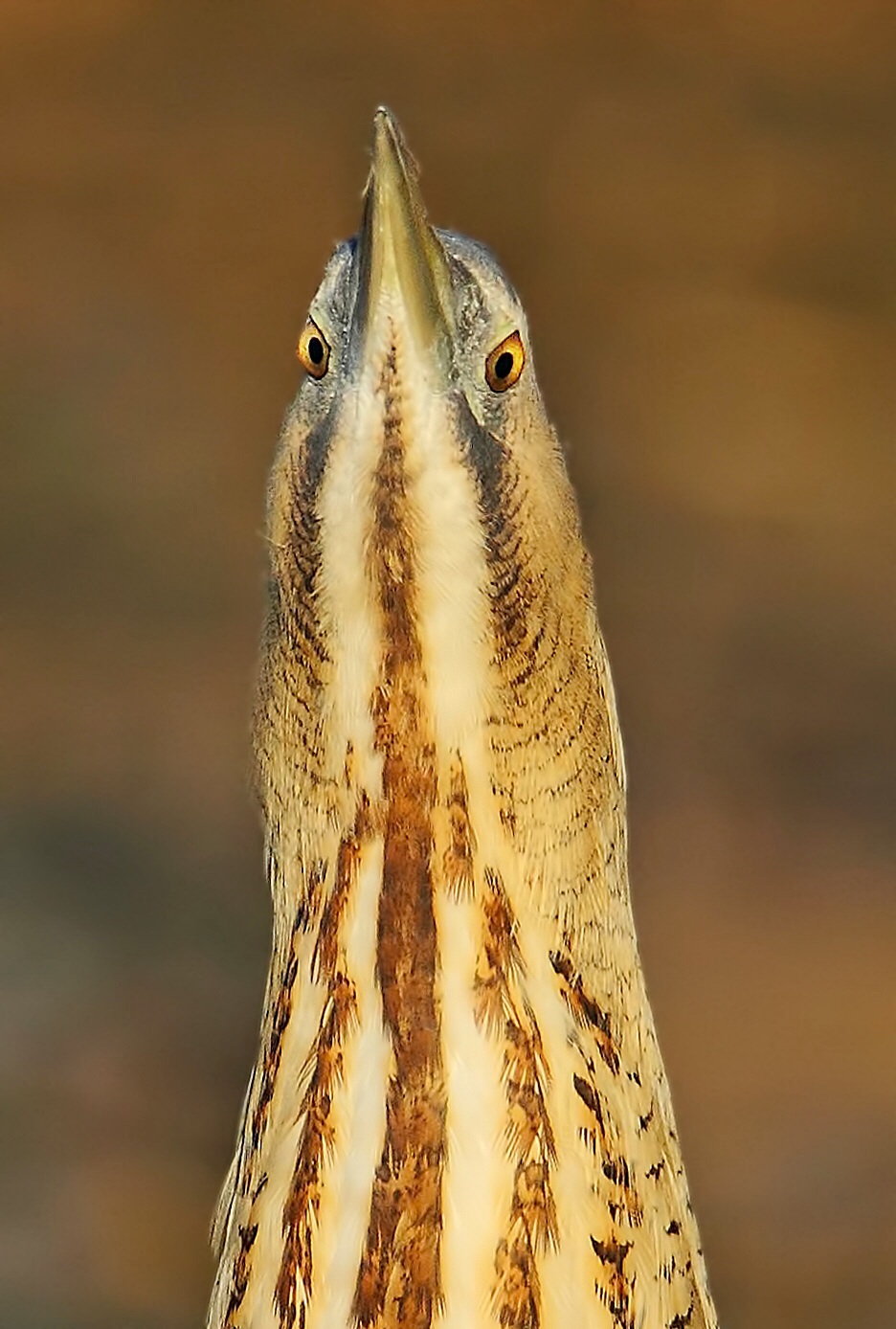 Bittern, Gosforth Park NR (permit only), Northumberland (Photo: Paul Mcmullen)