The week at a glance
The discovery of Britain's second Great Blue Heron on St Mary's, Scilly, late on Tuesday 14th was a cataclysmic surprise in a largely warm and settled week that was otherwise dominated by large numbers of returning migrants and a number of fine overshoots appearing, primarily in south-west England and southern Ireland. The heron's occurrence is surrounded by amazing coincidences: not only is it on the same island as Britain's only other record, but was also found by the same observer! Its continued presence early this morning will (if it stays) be music to the ears of twitchers following the ill-fated attempts of many to see the December 2007 bird — stormy conditions at the time grounded planes and left a number of birders stranded on the archipelago for a few days! At least the weather is set fair for the weekend.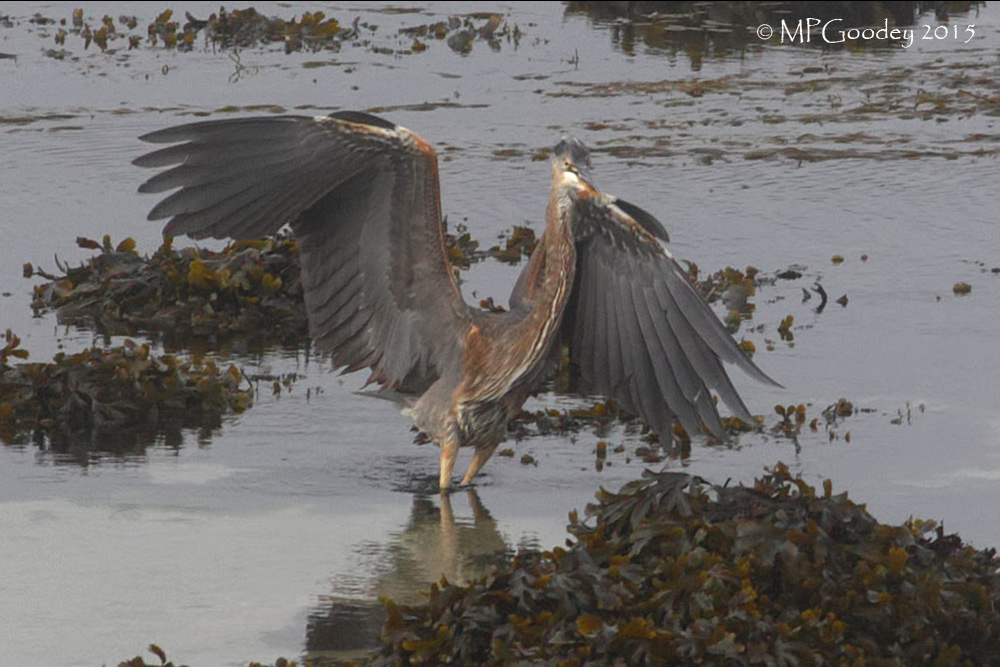 Great Blue Heron, St. Mary's, Isles of Scilly (Photo: Martin Goodey)
But it was really Eurasian Hoopoe that stole the show this week, with a quite amazing influx like none other seen this century. No fewer than 168 reports of the species were disseminated on our news page, with a conservative count of 95 birds — in reality, hundreds must have arrived. Scoring heavily were the Isles of Scilly, with a minimum of 18 birds including 11+ on St Mary's alone. West Cornwall racked up a similar number, although one wonders how many are still lurking undetected in the area's myriad fields and valleys. Remarkably, none were reported in Devon, although Kent registered at least two, Pembrokeshire three and Ceredigion, Gwynedd, West Sussex and Hampshire all one. In Scotland one reached Ormiclate, South Uist, and there were two in Argyll. In Ireland it was Co Cork that did best: an absolute minimum of 28 were seen, although the true total must be many times more than this. Neighbouring Co Waterford scored half a dozen, Co Wexford seven and Co Kerry four, with a single report from Co Limerick.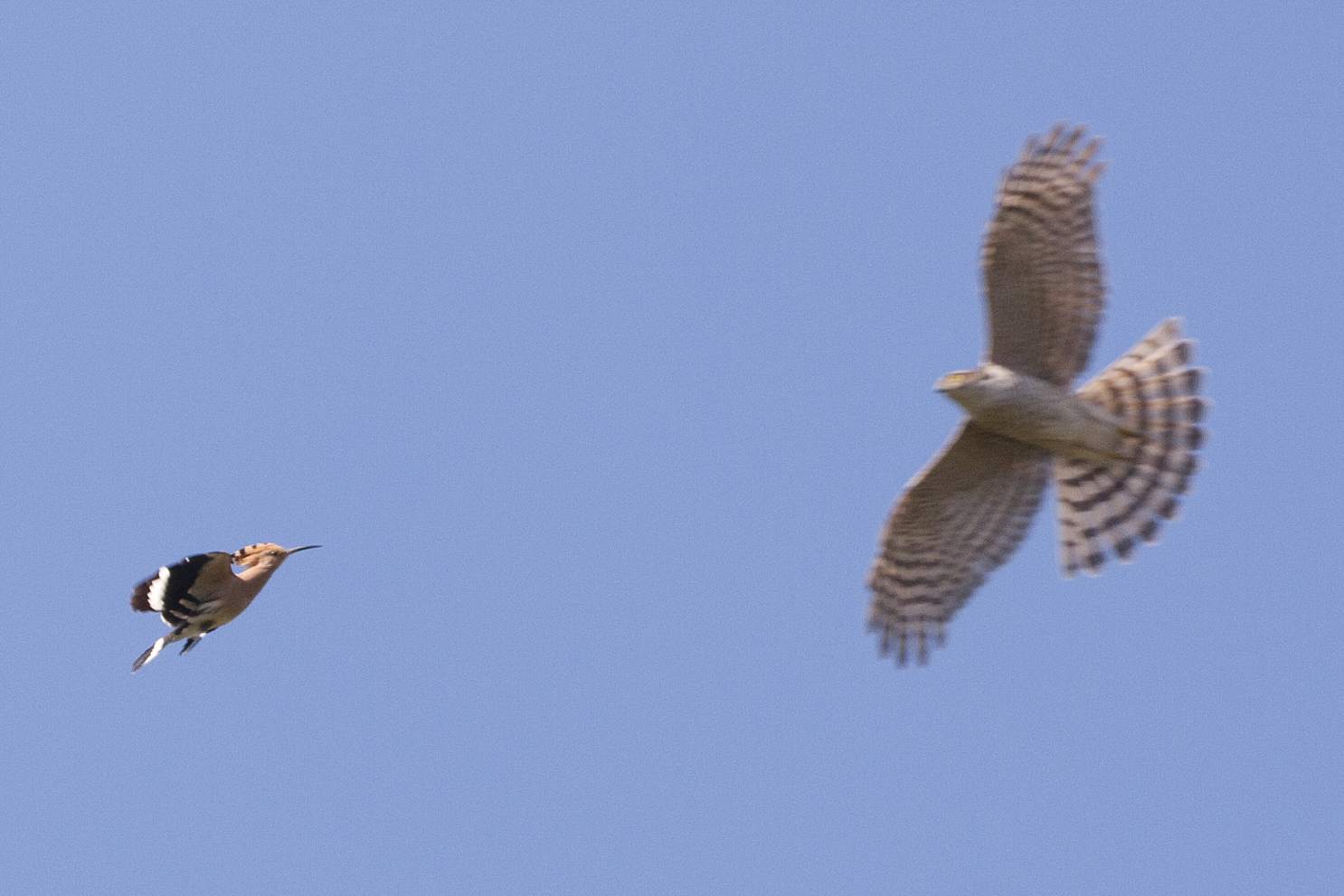 Hoopoe, Mizen Head, Cork (Photo: Caleb Knight)
There were some fantastic birds around the Western Palearctic region this week, not least France's first Bimaculated Lark found at Hyères salt pans, Var, at dusk on 11th. Proving very confiding, the bird posed for some extremely gripping photographs and is a stark reminder that it's almost 39 years since the last British record.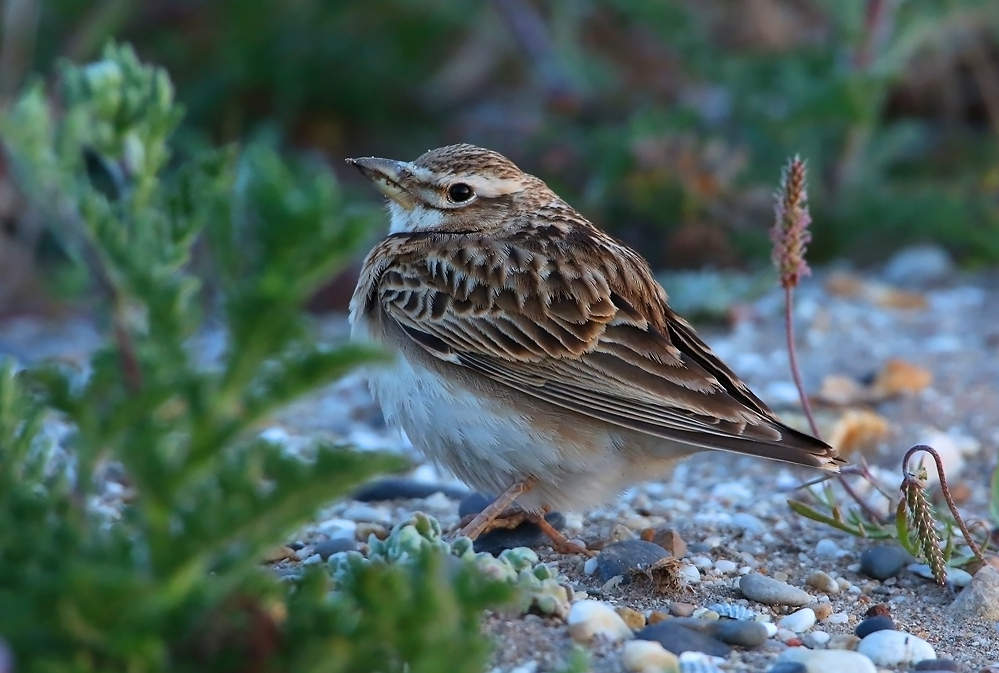 Bimaculated Lark, France (Photo: Aurélien Audevard/www.ouessant-digiscoping.fr)