The week at a glance
An area of high pressure established itself over Britain and Ireland as the week progressed, bathing many areas in hours of unbroken sunshine and warming chilled bones as temperatures crept into the low twenties. After 'washout 2012', this might even be the most settled period of summery weather since 2011, though it did little good for any exceptional arrivals of rare and scarce birds.
That said, Portland (Dorset) was the place to be on 1st June, when a quite unprecedented (and unexpected!) arrival of Spotted Flycatchers took place throughout the morning. Warden Martin Cade said on the Portland Bird Observatory website that "the total of birds passing in close proximity to the Obs reached just over 800 and, allowing for the seemingly lower but uncensused numbers visible at times heading overhead well to the west of the Obs, it seems inconceivable that there weren't well in excess of 1,000 birds through by mid-morning." Prawle Point (43), Durlston Country Park (49) and Hengistbury Head (50+) also claimed strong totals that morning. Such a late arrival is doubtless attributable to the lateness of spring 2013.
Somewhat less mesmerizing than the flycatcher fall was a Crested Lark briefly at Bockhill Farm (Kent) during the morning of 1st. Of course, this takes nothing away from the quality of the find: Crested Lark remains an ultra-rare vagrant on British shores and this latest individual — though the fourth record since the twitchable bird at Dungeness in April/May 2009 — is certainly not to be sniffed at. Sadly, it proved even briefer than 2012's bird and had long gone before anyone could even consider a jaunt down to the south coast.
Incidentally, we also received some nicer photos of last week's White-throated Sparrow in Lincolnshire, shared below for your enjoyment.

White-throated Sparrow, Spalding, Lincolnshire (Photo: Mike Thompson)

White-throated Sparrow, Spalding, Lincolnshire (Photo: Mike Thompson)
North Uist's young drake Harlequin appeared once again during the morning of 1st but, like the lark, had flown off again before anyone nearby could make a move to see it. It was seen to fly off west (out to sea) — perhaps it is now favouring the feeding around offshore reefs? If so, it might well prove rather hard to see in the future. No such problems with the Aberdeenshire King Eider, though, which was still lolling around on the Ythan Estuary throughout the week, while the first drake Surf Scoter of the summer arrived right on cue off nearby Blackdog on 1st. Other wildfowl highlights included a drake Lesser Scaup at Idle Valley (Notts) for an afternoon on 4th, a new drake Ring-necked Duck on Loch of Tingwall (Shetland) on 3rd–4th in addition to the lingering East Yorkshire bird, the drake Blue-winged Teal again on Bridgend Farm Pool (Clyde) on 1st and 5th and a Green-winged Teal on South Uist on 30th.
At the opposite end of the country, a Scilly pelagic claimed Britain's earliest-ever Wilson's Storm-petrel on 31st. Tory Island (Donegal) had a Great Shearwater on 1st but, apart from a handful of Long-tailed Skuas including five past Flamborough Head on 5th and another over Saltholme Pools (Cleveland) that day, it was a quiet week for seabirds.

Wilson's Storm-petrel, Scilly pelagic, Isles of Scilly (Photo: Joe Pender)
County Down's Cattle Egret remained at Hillsborough Park Lake throughout the week, while isolated Great White Egrets were noted in Worcestershire, Derbyshire/Nottinghamshire, South Yorkshire, Cleveland (2) and Suffolk. A Night Heron was near Haggerston (Northumberland) on 31st. Five Purple Herons included a new bird at Penally (Pembrokeshire) on 3rd–4th and the lingering immature at Marazion (Cornwall) to 31st, in addition to two further brief sightings from the latter county and a flyover in Kent. An escaped White Stork was seen in Cambridgeshire, while two over Southampton (Hants) on 2nd may have been the same as two over Sizewell (Suffolk) the following day. Without wanting to sound too much like a broken record, the Glossy Ibis lingered in Pembrokeshire throughout the week.

Great White Egret, Minsmere RSPB, Suffolk (Photo: Nick Brown)
Belated news of a Black Kite near Rothbury (Northumberland) on 29th was received during the week, with other flyovers at Blacksod (Mayo) on 1st and Quanterness (Orkney) on 3rd notable in addition to further reports from Walthamstow (London) and Ratcliffe on Soar (Notts). Lakenheath's Red-footed Falcon was slightly more unpredictable during the week but was still present on 5th; a female was new in at Ouse Fen (Cambs) from 1st, though she could be mobile and difficult to pin down. A ringtail Pallid Harrier graced Fair Isle on 3rd, and a was male seen flying through at Drimfern (Argyll) on 4th. In County Donegal, the Snowy Owl was still on Arranmore Island on 31st.

Red-footed Falcon, Lakenheath (Hockwold) Fen, Suffolk (Photo: Mike McKenzie)
Two Black-winged Stilts spent the day at the stilt hotspot of Frampton Marsh (Lincs) during 3rd, with one of the week's eight Pectoral sandpipers there on 3rd–4th. Other Pecs were in Cambridgeshire (Berry Fen and March Farmers), Orkney (two on North Ronaldsay), Moray (Findhorn Bay), Aberdeenshire (Kirkton of Logie Buchan) and at Loch Sandary, North Uist. A Buff-breasted Sandpiper was on Tiree (Argyll) on 3rd and, just when it looked like the spring might be escaping without a White-rumped Sandpiper record, a fine adult popped up at Tacumshin (Wexford) on the same day. Two Red-necked Phalaropes spent the day at Rutland Water on 2nd, with the long-staying Gloucestershire individual(s) at Slimbridge and Coombe Hill Meadows and another at Scaling Dam Reservoir (Cleveland) on 31st. Another week passed without any rare tern records, while the Bonaparte's Gull lingered at Oare Marshes (Kent) and just two first-summer Ring-billed Gull records were received: a new bird on Tiree and the long-staying Scalloway (Shetland) bird.

Black-winged Stilt, Frampton Marsh RSPB, Lincolnshire (Photo: Roy Harvey)

Red-necked Phalarope, Rutland Water, Leicestershire and Rutland (Photo: Jason Farmer)
Southern overshoots comprised a couple of Great Reed Warblers arriving on 31st: one was on Out Skerries (Shetland) while another sang from scrub in a Dover (Kent) park. A Savi's Warbler was new at Man Sands (Devon) on 30th, with long-stayers still at Minsmere and Lakenheath (both Suffolk). Four Woodchats included two Scottish individuals on the Isle of May (Fife) on 31st–1st and Baltasound, Unst (Shetland) on 1st, with others at Dowrog Common (Pembrokeshire) and Winspit (Dorset) on 2nd.

Woodchat Shrike, Baltasound, Unst, Shetland (Photo: Mike Pennington)

Savi's Warbler, Lakenheath (Hockwold) Fen, Suffolk (Photo: Neil Rolph)
Though not the best-looking individual of its species ever to grace British shores, a female Black-headed Bunting on the Farne Islands (Northumberland) on 30th provided camera traps on the island with a unique opportunity to film the species from a 'different' angle! Sadly, it had gone by the following morning. Half a dozen Serins involved three Kent records, two from Dorset and a sixth from Gibraltar Point (Lincs) on 3rd.

Black-headed Bunting, Farne Islands (Video: "Farne Islands")
Following the flycatcher arrival, Portland (Dorset) claimed a smart male Eastern Subalpine Warbler on 2nd. A male Western Subalpine Warbler was on Fair Isle from 3rd, with a further individual on Bardsey Island (Gwynedd) on 3rd and the female still on Skomer (Pembrokeshire) on 5th. Fair Isle — where else? — also claimed 2013's first River Warbler on 5th, while the Blyth's Reed Warbler was still there on 3rd and another was near Sandwick on 30th. A Paddyfield Warbler was trapped and ringed at Shorne Marshes (Kent) on 31st.
Bee-eaters flew over Portland (Dorset) on 4th and Bradwell on Sea (Essex) on 5th, with Hoopoes in Durham, Oxfordshire, Somerset and Pembrokeshire. A Short-toed Lark arrived on Blakeney Point (Norfolk) on 31st and was still present on 5th; three Wrynecks were also there on 31st, with a fourth in Hampshire on 2nd. Migrant Red-spotted Bluethroats were on the Isle of May (Fife) on 30th and at Flamborough (E Yorks) on 31st, while a territorial male White-spotted Bluethroat was singing at Cley Marshes (Norfolk) from 1st. A male Thrush Nightingale was singing at Sammy's Point (E Yorks) on 31st–2nd, with another at Virkie (Shetland) on 30th.
Greenish Warblers were at Gibraltar Point (Lincs) on 31st, Quendale (Shetland) on 1st and on St. Agnes (Scilly) on 3rd. All but one of eight Marsh Warblers were between Spurn and Shetland, the exception a bird on Bardsey Island on 3rd. Just five Icterine Warblers were reported, from Blakeney Point (Norfolk), Gibraltar Point (Lincs), Flamborough (E Yorks), Isle of May (Fife) and Wester Quarff (Shetland).

Greenish Warbler, Quendale, Mainland, Shetland (Photo: James Wood)

Marsh Warbler, Quendale, Mainland, Shetland (Photo: James Wood)
Four Red-breasted Flycatchers included three on Shetland and a showy fourth at Lowestoft (Suffolk) on 3rd. A Rustic Bunting was on Fair Isle on 3rd, while 50 or so Red-backed Shrikes continued the productive spring for sightings: four were on Fair Isle on 30th, while several were seen in the Spurn area through the week and three females were at Filey (N Yorks) on 31st. As many as 15 Common Rosefinches again included multiple records from the Spurn area; away from the east coast, birds were seen on Eigg (Highland) on 30th, Bardsey Island (Gwynedd) on 30th–31st and Portland (Dorset) on 2nd.

Red-breasted Flycatcher, Lowestoft, Suffolk (Photo: Chris Darby)

Red-backed Shrike, Baltasound, Unst, Shetland (Photo: Mike Pennington)

Common Rosefinch, Newton Pool, Northumberland (Photo: Gary Woodburn)
Photo of the Week

Hooded Crow, Hungary (Photo: Dave Williams)
Bird photographer Dave Williams has been uploading his images to BirdGuides for almost five years and now has over 600 uploads. To add to his tally of 18 Notable Images, we're delighted to be able to finally award his first Photo of the Week. A couple of weeks ago, Dave visited the honeypot site of Hortobagy in Hungary, which is always guaranteed to give great photo opportunities including species such as Bee-eater, Hoopoe and others. What Dave probably didn't expect was to capture an image of a Hooded Crow snatching a fish from a shallow pool. Thankfully, as the crow made the most of the opportunity, so did Dave and the result is an excellent and unusual action shot, with the well-lit and well-posed crow leaping from the water against an ideal background. ave's photography has now reached a standard at which winning PotW was only a matter of time.
Other Notable Photos

Puffin, Skomer, Pembrokeshire (Photo: Richard Stonier)

Redstart, undisclosed site, Shropshire (Photo: John Fielding)

Golden Plover, North Uist, Outer Hebrides (Photo: Jamie MacArthur)

Red-footed Falcon, Lakenheath, Suffolk (Photo: Iain H. Leach)

Stonechat, Wayoh Reservoir, Lancashire (Photo: John Barlow)

Little Owl, undisclosed site, Buckinghamshire (Photo: Steve Hatch)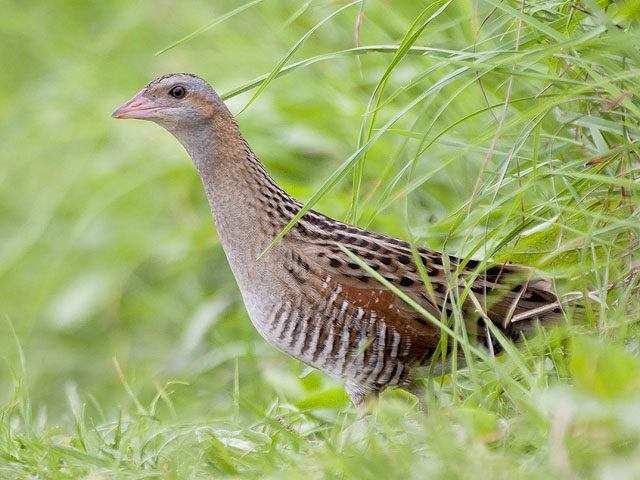 Corncrake, Poland (Photo: Karol Zub)

Pied Flycatcher, Gilfach Farm NR, Powys (Photo: Ian Curran)

Swift, Barton-upon-Humber Pits, Lincolnshire (Photo: Graham Catley)

Black Guillemot, Mousa, Shetland (Photo: James Wood)

Sedge Warbler, Bardsey Island, Gwynedd (Photo: Ben Porter)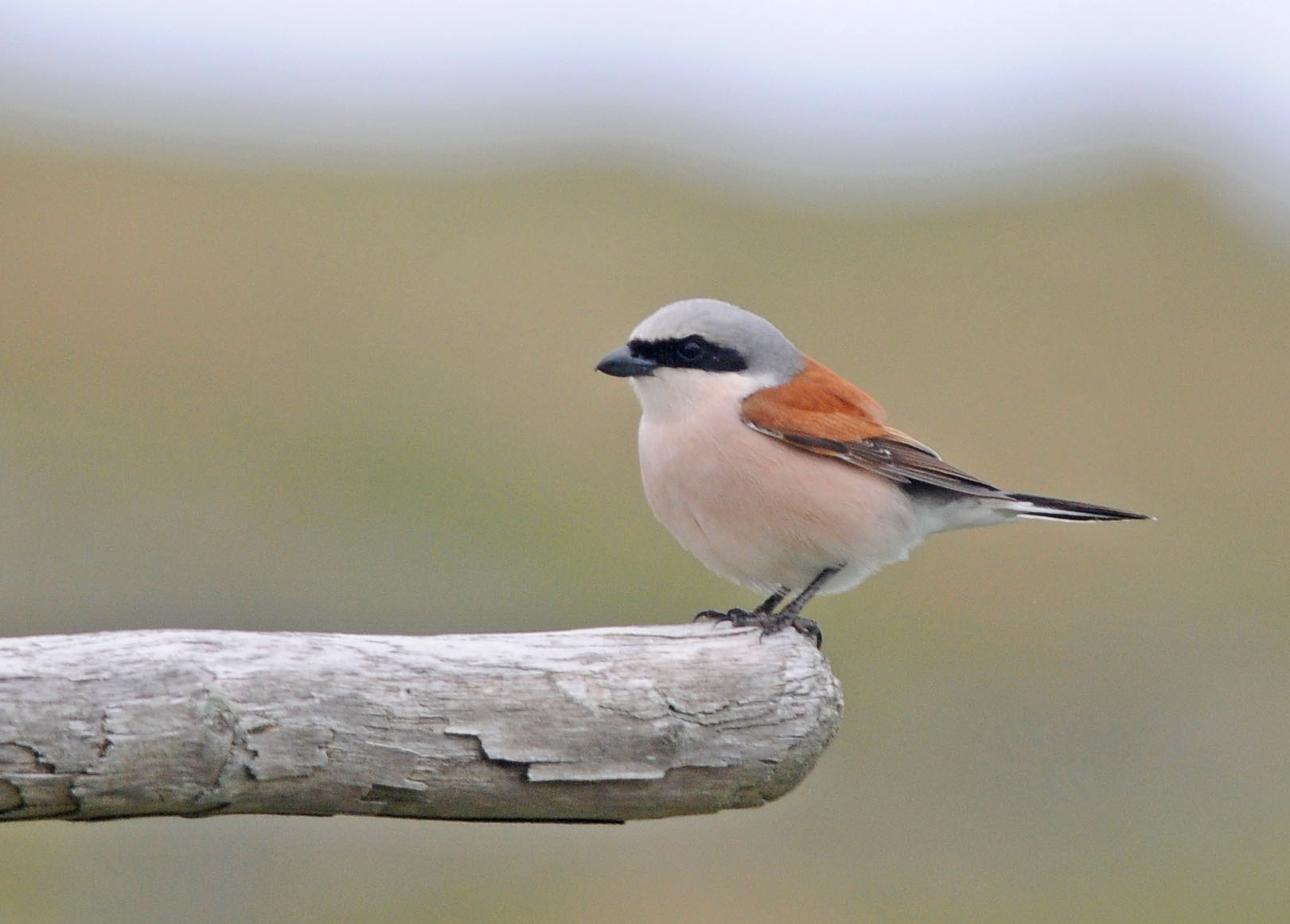 Red-backed Shrike, Fair Isle, Shetland (Photo: Bill Dykes)

Black Woodpecker, Poland (Photo: Artur Stankiewicz)

Ptarmigan, undisclosed site, Highland (Photo: Steve Round)

Nutcracker, Poland (Photo: Richard Bonser)