The week at a glance:

Zitting Cisticola: St. Margaret's at Cliffe, Kent (photo: Phil Chantler).
As August petered out there were, once again, several quality rarities found. Unfortunately few of the better birds lingered long enough to be widely appreciated. Pick of the bunch was the 5th British Zitting Cisticola at St. Margaret's at Cliffe (Kent) for a short period early on the 25th, before departing south. A Bridled Tern was photographed and belatedly reported from Dovercourt (Essex) on 25th and a Yellow-breasted Bunting was seen briefly at West Runton (Norfolk) on 26th.

Woodchat Shrike: Langstone, Hampshire (photo: Richard Ford).

Red-backed Shrike: Howick, Northumberland (photo: Peter M Macdonald).
Barred Warbler: Holme NOA, Norfolk (photo: Stuart Elsom).



| | |
| --- | --- |
| | |
| Red-backed Shrike: Howick, Northumberland (photo: Frank Golding). | Red-backed Shrike: Easington, E. Yorks (photo: John Hewitt). |
Despite the apparent lack of 'conditions' some good passerines were found during the week. A Western Bonelli's Warbler was trapped at Hauxley NR (Northumberland) on 29th and a Booted Warbler was at Dungarven (Co. Waterford) from 26th-27th. A possible Thrush Nightingale was seen at Horsey (Norfolk) on 26th and Greenish Warblers were on Fair Isle (Shetland), Kilnsea (E. Yorks) and a possible reported from Cape Clear (Co. Cork). The only Aquatic Warbler of the week was trapped at Steart (Somerset) on 25th, and three Marsh Warblers were found on Shetland and another at Hope Point (Kent). Melodious Warblers were still at Portland, on St. Agnes (Scilly) and Skomer (Pembrokeshire), with one on Fair Isle only the 15th island record. Seven Icterine Warblers included one at Walney Island (Cumbria) and of around 25 Barred Warblers six were on Fair Isle as were six of the eight Common Rosefinches reported. In the southwest Ortolan Buntings were on St. Mary's (Scilly), Nanjizal (Cornwall) and Beer Head (Devon), and another was over St. Margaret's at Cliffe (Kent). The only Bluethroat of the period remained on Tresco (Scilly) and 20 Wrynecks included five on Fair Isle and a bird well inland at Mam Tor (Derbyshire). Juvenile Woodchat Shrikes were at Langstone (Hants) on 28th and Portland (Dorset) from 29th-30th and a handful of Red-backed Shrikes were between Fair Isle and Co. Durham, with the exception of one at Sheepcote (E. Sussex). A Hoopoe was at Cantley (Norfolk) and another at Horsey Gap/Winterton. An apparent female Indigo Bunting was reported from Alvecote Pools (Warks) and a late report from last week concerned a Great Spotted Cuckoo briefly at Margate (Kent) on 21st. A Red-rumped Swallow at Hoswick (Shetland) on 28th was only the 5th-ever autumn record for the islands. On the Outer Hebrides the Snowy Owl continued to be reported from North Uist and a male Red-footed Falcon was reported from Lerwick (Shetland) on 29th.

Snowy Owl: North Uist, Outer Hebrides (photo: Steve Evans).
Pectoral Sandpiper: Huntspill, Somerset (photo: James Packer).
Lesser Yellowlegs: Gibraltar Point, Lincs (photo: Russell Hayes).



| | |
| --- | --- |
| | |
| American Golden Plover: Tiree, Argyll (photo: John Bowler). | Pacific Golden Plover: Tiree, Argyll (photo: John Bowler). |
| | |
| Kentish Plover: Ynyslas, Ceredigion (photo: Andrew Morris). | Kentish Plover: Ynyslas, Ceredigion (photo: Marc Hughes). |
Tiree (Argyll) was the surprise wader 'hot-spot' of the week, with both Pacific Golden Plover and American Golden Plover on the island from 29th onwards, plus there was a Buff-breasted Sandpiper there on the 29th for good measure; another was again on South Uist (Outer Hebrides) on 26th. A juvenile Broad-billed Sandpiper at Port Carlisle (Cumbria) on 24th was a good local find and was presumably the same juvenile seen last week at Aberlady Bay in Lothian. Semi-resident Long-billed Dowitchers remained at Shannon (Co. Clare) and Gibraltar Point (Lincs), with the equally lethargic Lesser Yellowlegs also at the last-named site and another still at Dundrum Bay (Co. Down). A pratincole sp. flew in-off at Blakeney Point (Norfolk) on 25th; the juvenile Kentish Plover was at Ynyslas (Ceredigion) to the 24th and an adult and two juveniles were at Thurlestone (Devon) on 29th. Ten Pectoral Sandpipers was the best showing for this species so far this autumn and Temminck's Stints were seen at Cley and Titchwell (Norfolk), Lound GPs (Notts), North Cave (E. Yorks) and Livermere Lake (Suffolk). A dozen Dotterel comprised six well-scattered singletons and a party of six at Reculver (Kent). A Red-necked Phalarope lingered briefly off Uisaed Point (Argyll) on 29th and another was at Hickling Broad (Norfolk) from 30th, whilst seawatchers logged small numbers of Grey Phalaropes, the largest count of which was three passing Annagh Head (Co. Mayo) on 27th.

Great and Sooty Shearwater: Pelagic, Co. Donegal (photo: Derek Charles).
| | |
| --- | --- |
| | |
| Ring-billed Gull: Quilty, Co. Clare (photo: Marc Hughes). | Franklin's Gull: Ythan Estuary, Aberdeenshire (photo: Hugh Addlesee). |
Seawatchers in Ireland enjoyed some excellent movement during the week. The highlight was a superb passage of 4,493 Great Shearwaters offshore at Annagh Head (Co. Mayo) on 27th, though a count of 12 Cory's Shearwaters past the same site on the same day was the peak count for the other large shearwater. Little Shearwaters were reported passing the Bridges of Ross (Co. Clare) on 28th and two past Kilcummin Head (Co. Mayo) on 29th, whilst Fea's Petrels passed Brandon Point (Co. Kerry) on 25th and Bridges of Ross on 29th. In waters around the Isles of Scilly the 65th Wilson's Storm-petrel of the season was logged from the pelagic trips during the week and others were seen from the Scillonian crossing on 30th and the Bridges of Ross on 25th and 26th. A Gull-billed Tern was reported past Cley (Norfolk) on 27th and a possible White-winged Black Tern at Farmoor (Oxon) on 26th. The Franklin's Gull was last reported from the Ythan Estuary (Aberdeenshire) on 27th, though other scarce gulls comprised just four Ring-billed Gulls and a handful of Caspian Gulls which included a juvenile off Flamborough Head (E. Yorks) on 25th. Small numbers of Sabine's Gulls added interest to seawatches, with the peak count 10 past Kilcummin on 29th.
| | |
| --- | --- |
| | |
| Spotted Crake: Spurn, E. Yorks (photo: Lynne Demaine). | Spotted Crake: Dawlish Warren, Devon (photo: Mark Trott). |
| | |
| Night Heron: Weir Wood Reservoir, E. Sussex (photo: Derek Washington). | Spoonbill: Pagham Harbour, W. Sussex (photo: Doug Kelson). |
A Black Stork was seen over Church Cove, Helston and Porthgwarra (Cornwall) on 27th and a White Stork at Eaton (Notts) was presumably the same bird seen overhead near Worksop. Fly-over Purple Herons were seen over Stanpit Marsh (Dorset) on 26th and Dungeness (Kent) on 30th. A juvenile Night Heron was at Weir Wood Reservoir (E. Sussex) from 29th. Great White Egrets were seen at Rye Harbour (E. Sussex) on 25th, over Chorwelton (Northants) on 26th, again at Chigborough Lake (Essex) from 27th-28th and at Grove Ferry (Kent) on 28th. The Great White Pelican from Lancashire relocated briefly to Cleveland on 26th before heading north into Northumberland the same day, whilst the long-staying Kent bird was still at large during the week. Ten Spotted Crakes was a good showing, most at 'traditional sites', including three at Marazion (Cornwall) on 24th. A female Lesser Scaup was at Helston Loe Pool (Cornwall), though it was 'as you were' for other scarce ducks with Ring-necked Ducks in Cambridgeshire and Perth and Kinross, where the Ferruginous Duck remained, as did the Staffordshire bird. Three Surf Scoters were at Lunan Bay (Angus/Dundee).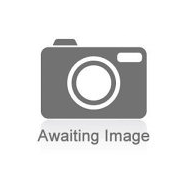 Mute Swan: Llyn Padorn, Gwynedd (photo: Graham Eaton).
Little Stint: Toft Newton, Lincs (photo: Dean Eades).
Hobby: Summer Leys, Northants (photo: Richard Bedford).