While a busy seven days on the BirdGuides website in terms of volume of news, there were relatively few major new finds in the first full week of 2019, despite a slight drop in temperatures across Britain and Ireland.
In fact, the highlight of the week appeared very much at the eleventh hour, being reported after dark on 8th. Lesser White-fronted Goose has become an increasingly rare bird in Britain since the turn of the century, before which it could almost be relied upon to be found among Eurasian White-fronted Geese at Slimbridge or in Kent on an almost annual basis. In fact, the last to appear at Slimbridge was as long ago as February 2003, since when there has been just a single accepted record among the various escapes and reintroduced birds seen across Britain – that was a returning adult among Taiga Bean Geese at Buckenham Marshes, Norfolk, from December 2010-January 2011 and again from December 2011-February 2012. However, more recently, a first-winter was seen with Eurasian White-fronts at Foulness and Wallasea Islands from December 2016-February 2017.
Therefore, news of a first-winter among Pink-footed Geese at Burgh by Sands on Tuesday afternoon was very exciting – bar the caveat that it wasn't ascertained whether the bird was ringed or not. Should it stick, it's bound to draw crowds to north-west England, even if Pink-feet aren't exactly a classic carrier species for Lesser White-fronts. All in all, a skilful and exciting find which enlivened an otherwise unremarkable seven days.
Prior to the goose turning up, the bird that caused the biggest fuss this week was a presumed escape White-headed Duck in Bedfordshire, which was unfortunately found to be wearing a ring. First discovered at Roxton Gravel Pits on the morning of 5th, the bird generated quite a buzz and attracted a crowd throughout the afternoon but, late in the afternoon, a review of video footage confirmed the presence of something shiny and metal on its right leg … and, just as quickly as it had started, talk of a review of past White-headed Duck records was shelved once more. This bird aside, White-headed Duck is surely a candidate to make it here as a wild bird; think back to 2003, when several different individuals were at large – surely they can't all have been escapes? Anyway, whatever their origin, the Bedfordshire individual was the first of its species reported anywhere in Britain since 2010.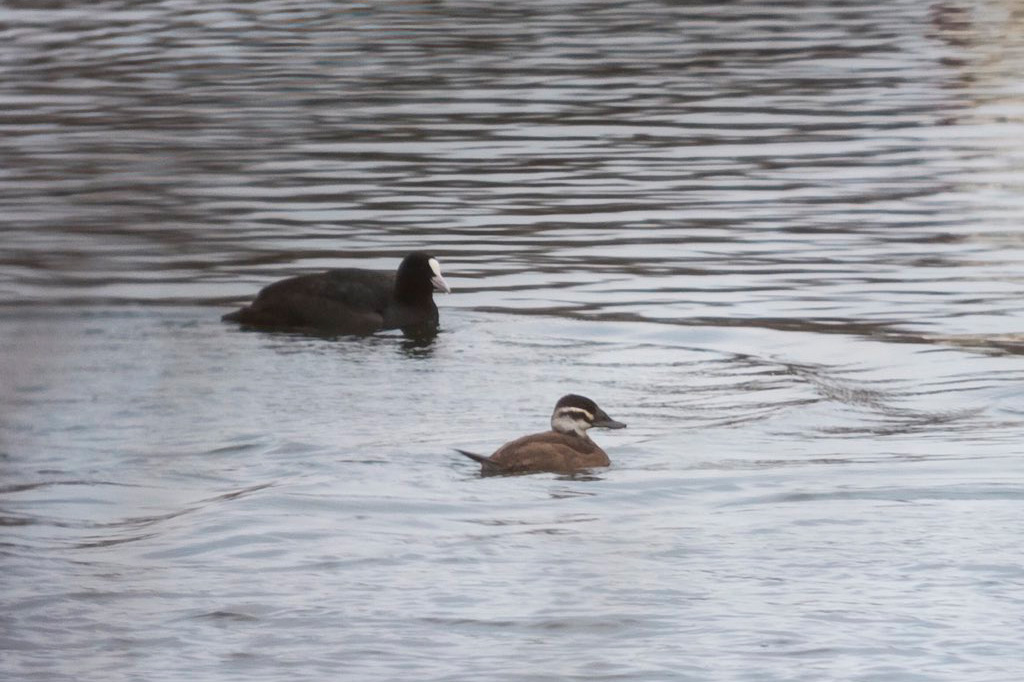 White-headed Duck, Roxton GPs, Bedfordshire (Steve Blain).
Just as troublesome these days, it seems, is Ferruginous Duck. Multiple birds were at large this week, although just one seems to be unringed – the juvenile at Bedhampton, Hants, which, judging by photos, may not even be pure. In West Sussex, yellow-ringed drake 'C1', a bird from the German reintroduction scheme which spent last winter at Dinton Pastures, Berks, was at Tilgate Forest Country Park, while the drake at Llanbwchllyn, Powys, present for its second winter, is apparently wearing multiple colour rings on both legs.
Rather less controversial were the 30 Ring-necked Duck at 16 sites across Britain and Ireland, this including continuing groups of nine and five at sites in Co Cork and new discoveries involving a drake at Welney, Norfolk, and a female on the outskirts of Eastbourne, East Sussex – there's no doubt that a sizeable influx of this popular Nearctic duck has occurred this winter. The same can't be said for Lesser Scaup, though, with just two seen. One of these, a female at Blithfield Reservoir, Staffs, on 6th, could feasibly be the Anglesey bird relocating. Elsewhere, the drake continued at Chew Valley Lake, Somerset.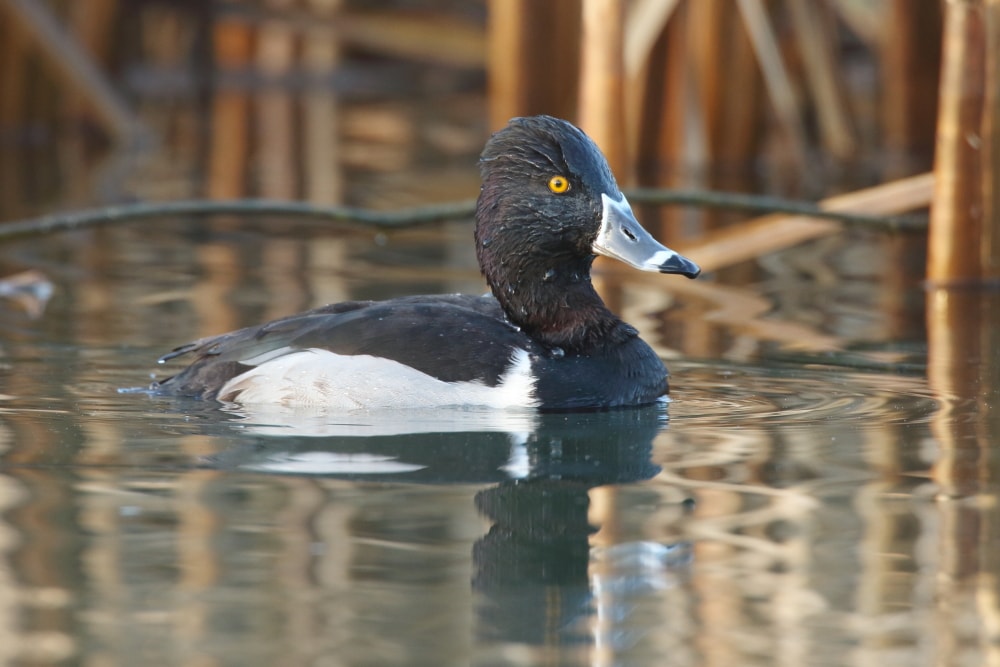 Ring-necked Duck, Radipole Lake RSPB, Dorset (Andrew Jordan).
In addition to six lingering birds, three new drake American Wigeon were found this week: at Bornish, South Uist, from 4th, on Tresco, Scilly, from 5th and at Kirkby-on-Bain Pits, Lincs, from 7th. Green-winged Teal totalled just five, thus a new bird on the Suffolk coast at Dunwich on 4th was particularly significant in such a lean winter for the species. Ten Surf Scoter included twos off Gormanstown, Co Meath, St Andrews, Fife, and Quanterness, Orkney. The only King Eider was the female at Ynyslas, Ceredigion.
The Todd's Canada Goose was again at Anthorn, Cumbria, on 5th, with another still on Tiree, Argyll. The intermediate-morph Snow Goose was seen in fields at Killen, Highland, on 6th – the first report of it since late November at nearby Munlochy Bay. A Richardson's Cackling Goose – the only individual around at present – lingered at Balranald, North Uist. Black Brant were noted on the Isle of Wight and in Essex, Norfolk and East Yorkshire.
The Pacific Diver was still off Crookhaven, Co Cork, on 8th, with the Cornish bird again off Pendower Beach on 5th and the Pied-billed Grebe at Loch of Spiggie, Shetland, also still there that day.
Seven Glossy Ibises proved quite skittish around the Isles of Scilly before eventually settling down on St Mary's from 3rd, increasing to eight on 8th. Elsewhere, three were together near Oilgate, Co Wexford, on 4th, with another at Rosslare Backstrand. There were further records of singles in Co Kerry, Devon and Essex. Notable counts of Western Cattle Egret included 50+ at Portesham, Dorset, 42 at Mudgley, Somerset, and 26 at Sidlesham, West Sussex. The red-ringed White Stork also remained on show at Welney, Norfolk, where it drew admirers even if its origins are questionable at best. A fantastic count of 47 Common Cranes was made over March, Cambs, this week, while the first-winter continued near Coldstream, Borders.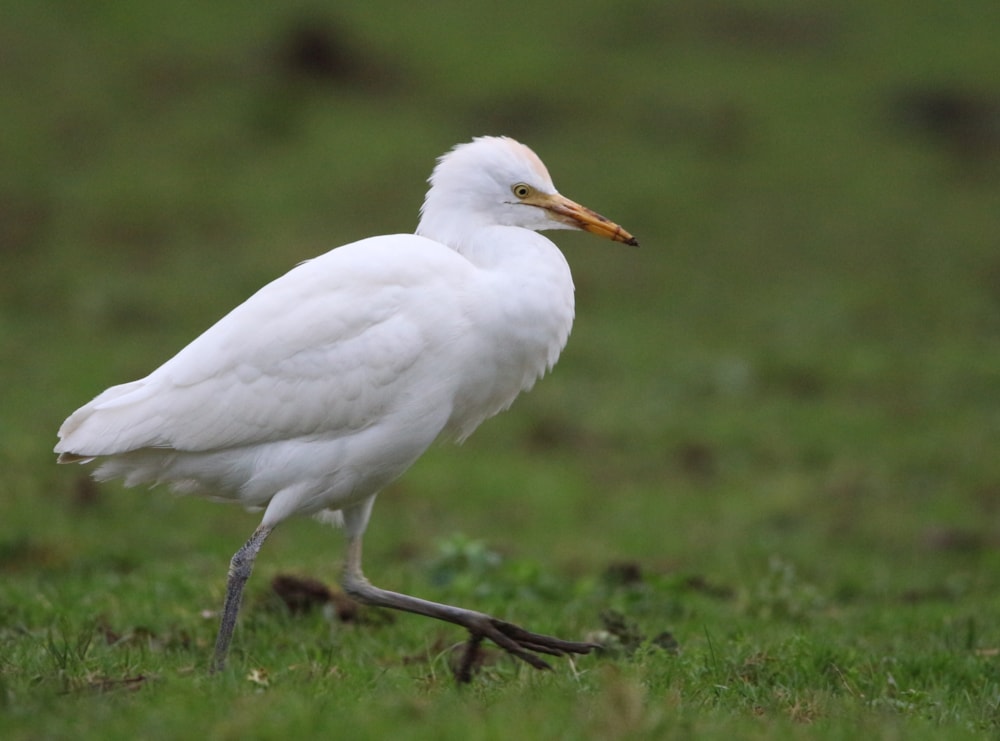 Western Cattle Egret, Porthcawl, Glamorgan (Tate Lloyd).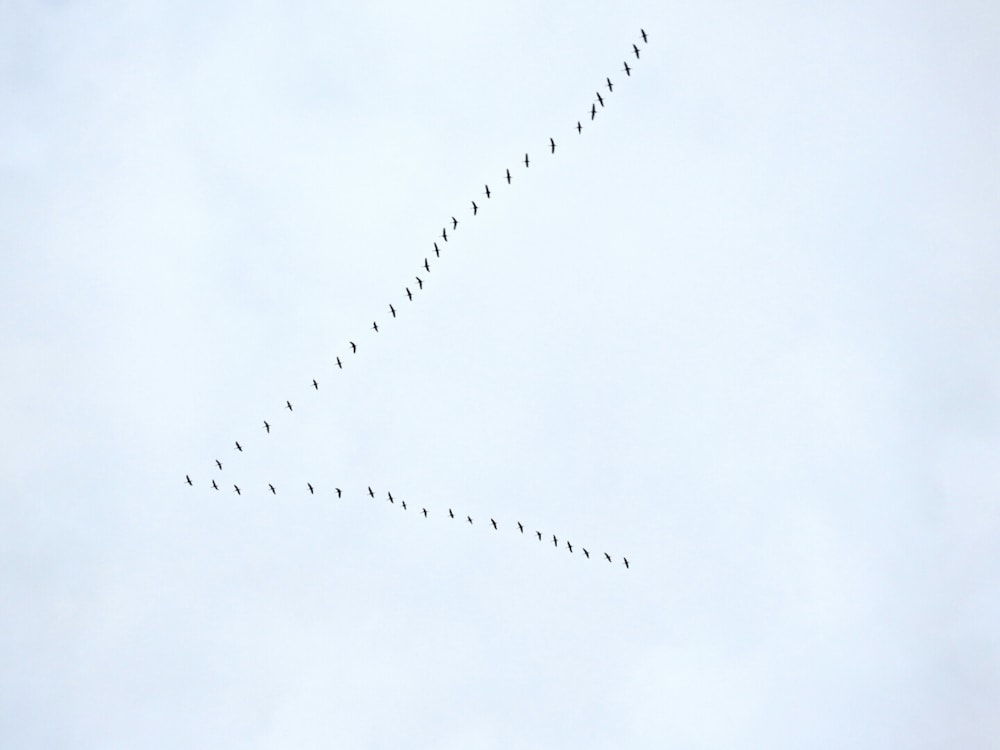 Common Crane, March, Cambridgeshire (D Benton).
The only British Ring-billed Gulls this week were the regular adult at Strathclyde Loch, Clyde, and the second-winter on Tiree, Argyll. Ireland fared slightly better, with a total of six seen, including a new first-winter at Blennerville, Co Kerry, on 5th. Thirty sites scored Iceland Gull, with a small influx noted in Shetland during inclement weather over the weekend, this also producing a modest arrival of Glaucous Gulls. Shawell, Leics, reiterated itself as one of Britain's gulling hot-spots with no fewer than three Glaucs on show there during the week, while London's first white-winger of the winter was at Crayford Recycling Centre on 6th. Caspian Gulls were logged at 45 sites, all of which were in England. In Galway Bay, the Forster's Tern was again on show near Kinvarra on 5th.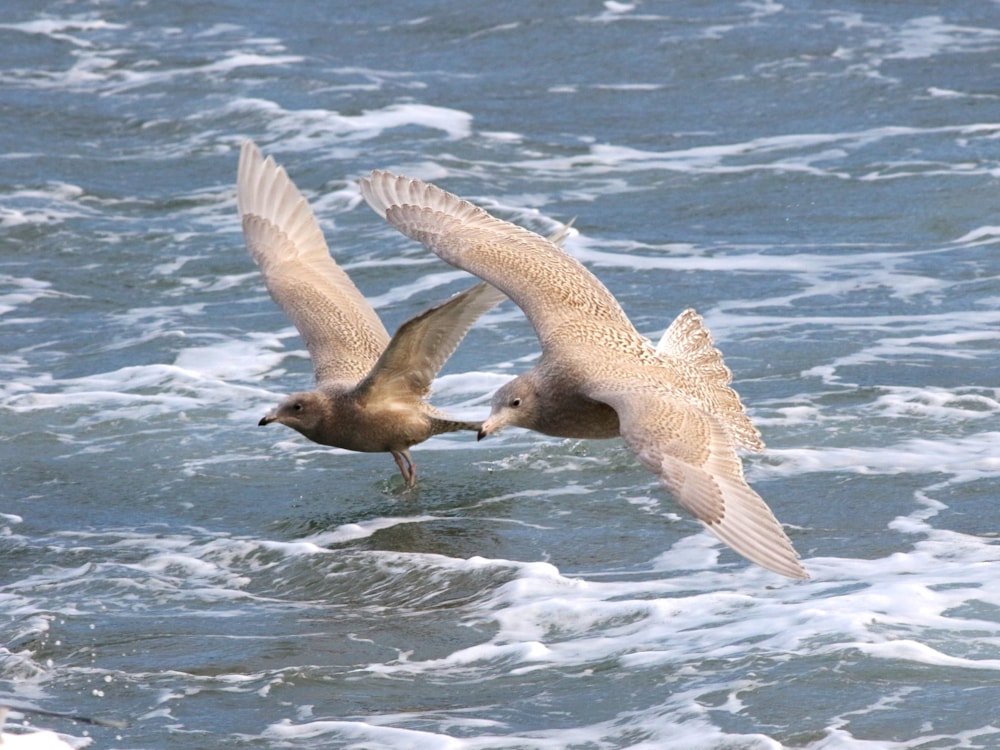 Glaucous Gull, Norwick, Unst, Shetland (David Cooper).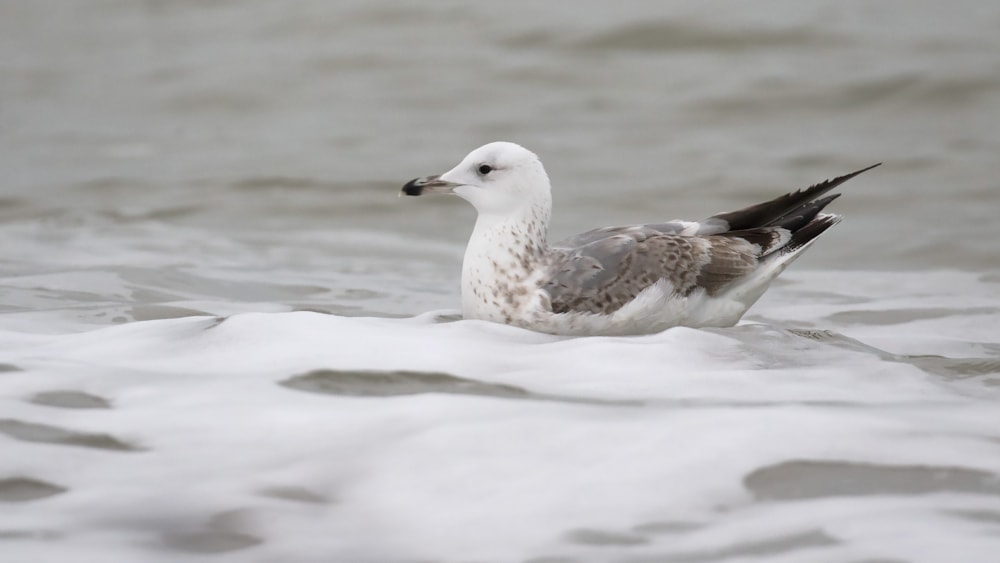 Caspian Gull, Dungeness NNR, Kent (Josh Jones).
In Dorset, the Lesser Yellowlegs lingered on at Lodmoor, with the Cornish bird also still at Devoran Creek. Cornwall also hosted the Temminck's Stint at Chaple Amble throughout, while the Spotted Sandpiper in Wexford town and the Long-billed Dowitcher at Frampton Marsh, Lincs, also lingered on.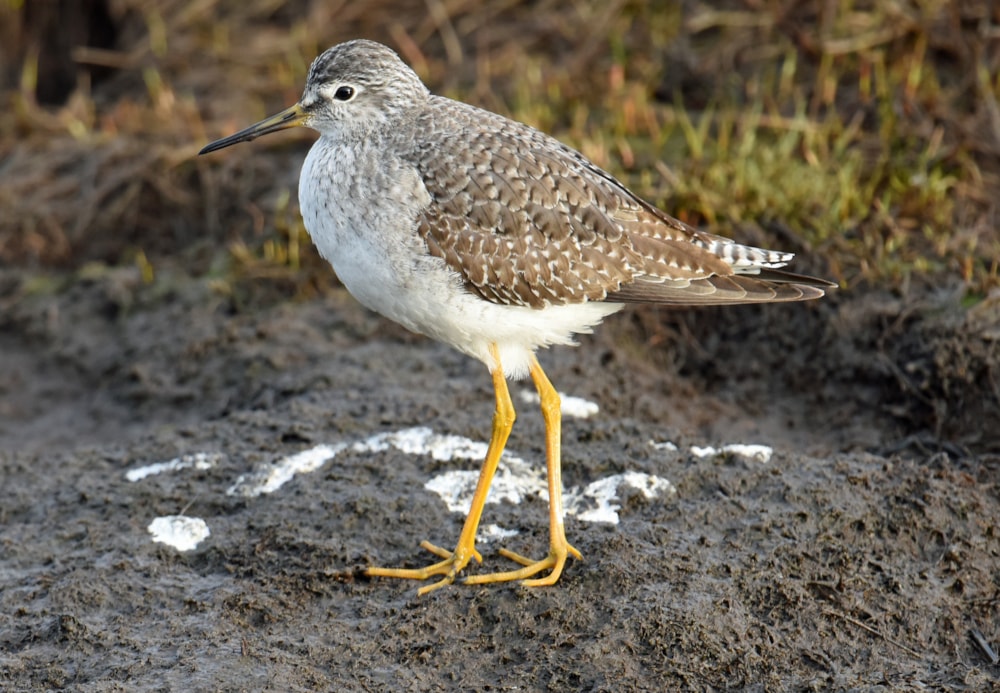 Lesser Yellowlegs, Lodmoor RSPB, Dorset (Tony Hovell).
Content continues after advertisements
The White-tailed Eagle continued to be seen near-daily in the Buckherd Bottom/Roe Inclosure area of the New Forest, Hants, although could be elusive for long periods. A dozen or so Rough-legged Buzzards were on offer, most of which were in Kent (including two at Funton Creek) or East Anglia. Of note, the adult male was again near Thorney Toll, Cambs, for its fourth winter running. One or two continued in North Yorkshire, but the stand-out bird was the lingering juvenile on Bryher, Scilly, which is vastly further south-west than any other recorded so far this year.
Scilly's elusive Eastern Yellow Wagtail was seen for the first time in a fortnight on St Mary's on 4th, before being heard again at Kittydown on 8th. The Richard's Pipit at South Shields, Durham, was joined by a second on 7th. The Black-bellied Dipper surprisingly moved on from North Walsham, Norfolk; it was last seen there on 2nd. However, the Desert Wheatear remained on St Agnes, Scilly, on 3rd and is presumably still there, despite the lack of news.
Dusky Warblers remained on show at Huttoft, Lincs, Kingsbury Water Park, Warks, and East Fleet, Dorset. No fewer than 21 sites scored Yellow-browed Warblers, these including surprising records from Sinfin, Derbyshire, from 5th and at Burgh Castle, Norfolk, on 6th. Nineteen Siberian Chiffchaffs were noted as far north as Newcastle, Northumberland.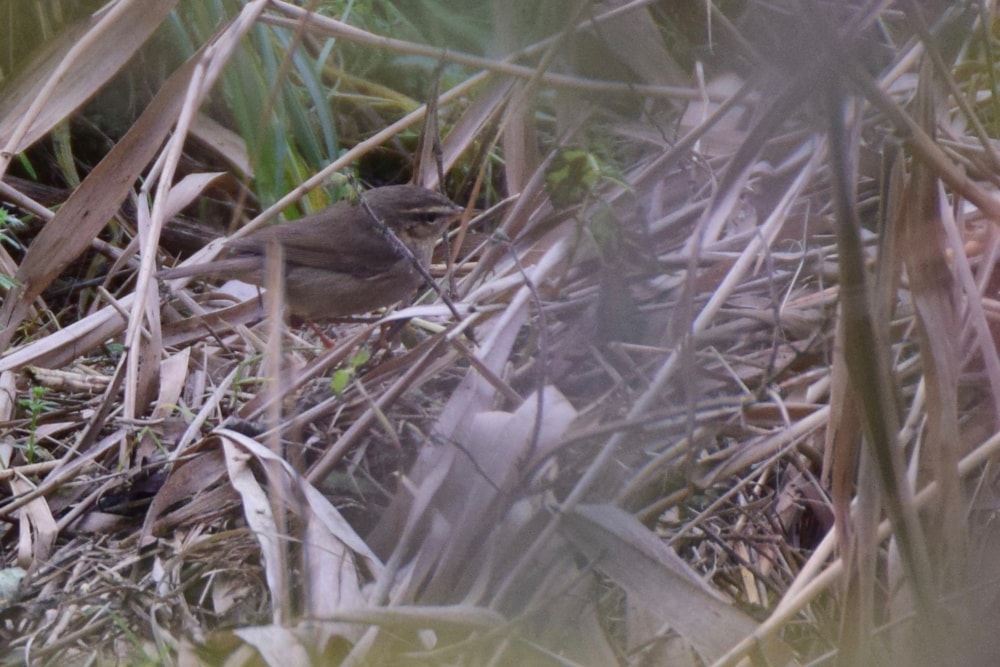 Dusky Warbler, Huttoft Bank, Lincolnshire (Ben Lucking).
To have one Common Rosefinch in January is impressive enough, but for two to be present at opposite ends of the country concurrently is quite amazing. A new bird was at Cunningsburgh, Shetland, from 6th in addition to the continuing Scilly bird. A European Serin was found on the outskirts of Penzance, Cornwall, on 8th.
Five sites held Coues's Arctic Redpolls, with new birds discovered Allerthorpe Common, South Yorks, and Hopes Reservoir, Lothian, from 3rd and at Barton Broad, Norfolk, on 7th in addition to continuing birds at Wells Woods, Norfolk, and near Cranshaws, Borders.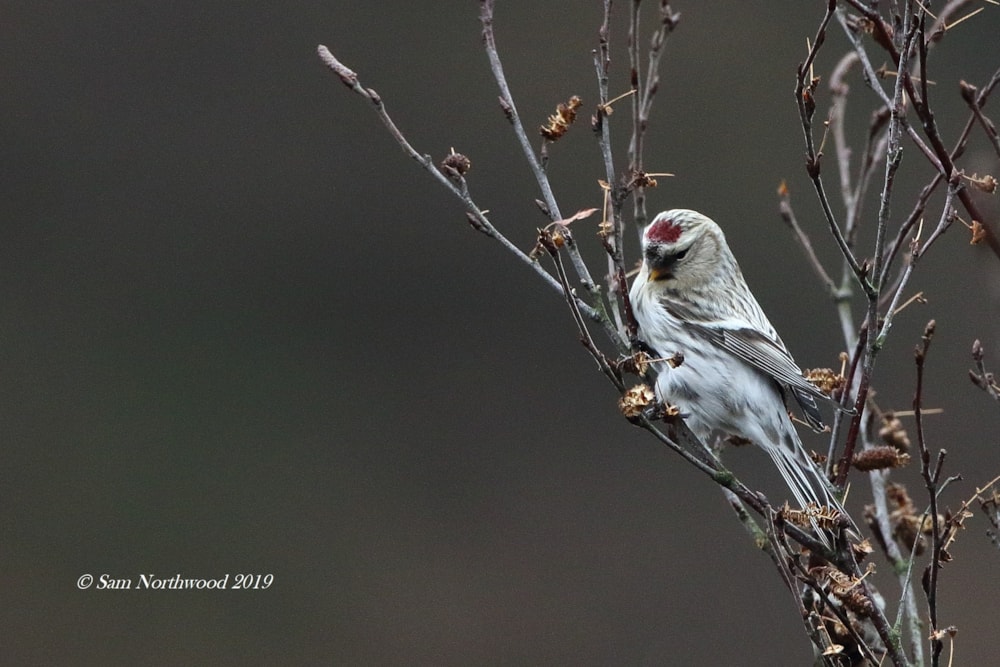 Coues's Arctic Redpoll, Hopes Reservoir, Lothian (Sam Northwood).
Even though it hadn't been reported since mid-December, it was no real surprise to hear that the Rosy Starling was still in Llandudno, Conwy, on 7th. Elsewhere, the adult was again seen in Botley, Oxon, on 2-3rd and a third was reported again from Scarborough, North Yorks, on 3rd; altogether more reliable was the bird at Kesgrave, Suffolk, which was reported almost daily. In Dorset, the Eurasian Penduline Tit was again noted at Radipole Lake on 4th. The Hoopoe remained at Donaghmore, Co Tyrone, on 2nd. Just a dozen Great Grey Shrikes were seen across England and Wales.
Waxwings remained prominent, with a total of 250 reports of the species on our news services over the seven days. However, no particularly big flocks were reported, with most records concerning small groups of up to 10 or 15. Birds reached as far south-west as Truro, Cornwall, and Plymouth, Devon, while small groups were widely spread across much of England, Wales and southern Scotland, allowing most birders a decent opportunity to catch up with this always popular species.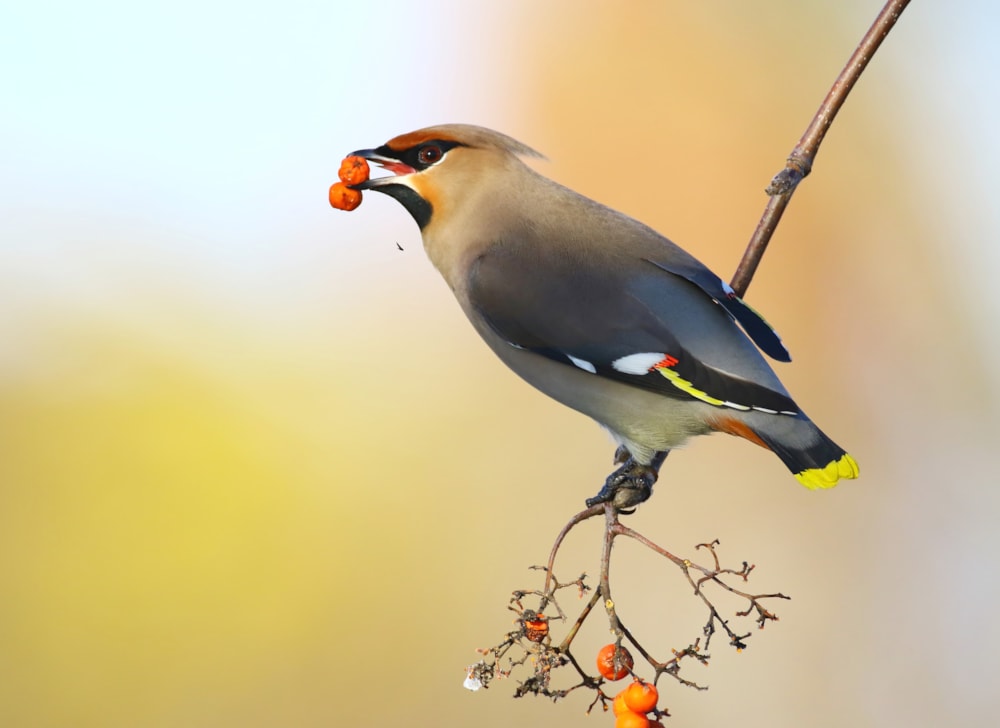 Waxwing, Totton, Hampshire (Lee Fuller).
Western Palearctic
Iceland scored its third Great Blue Heron – and its first twitchable – at Tunguvotn on 6th, with the bird still there, alongside a wintering Grey Heron, on 8th. Meanwhile, at Keflavík, the regular American White-winged Scoter continued on 5th.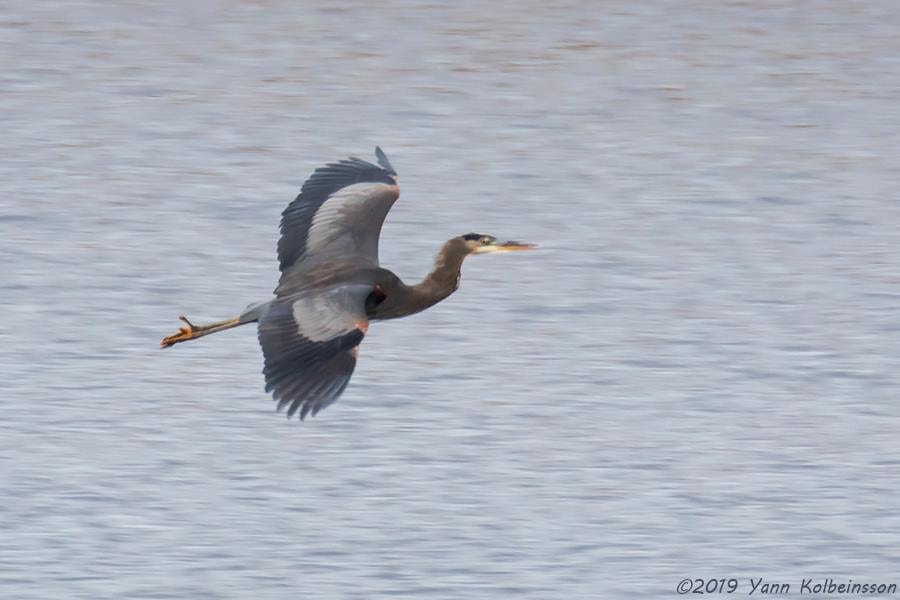 Great Blue Heron, Landbrot, Suðurland (Yann Kolbeinsson).
After a few days missing, it was reassuring for Dutch birders to learn that the Nutcracker had been relocated a couple of kilometres from its original site in Wageningen on 2nd – it remained here for the rest of the week. In northern France, the brace of wintering Alpine Accentors continued at Mont-Saint-Michel throughout, their chosen location not a million miles away from the English south coast.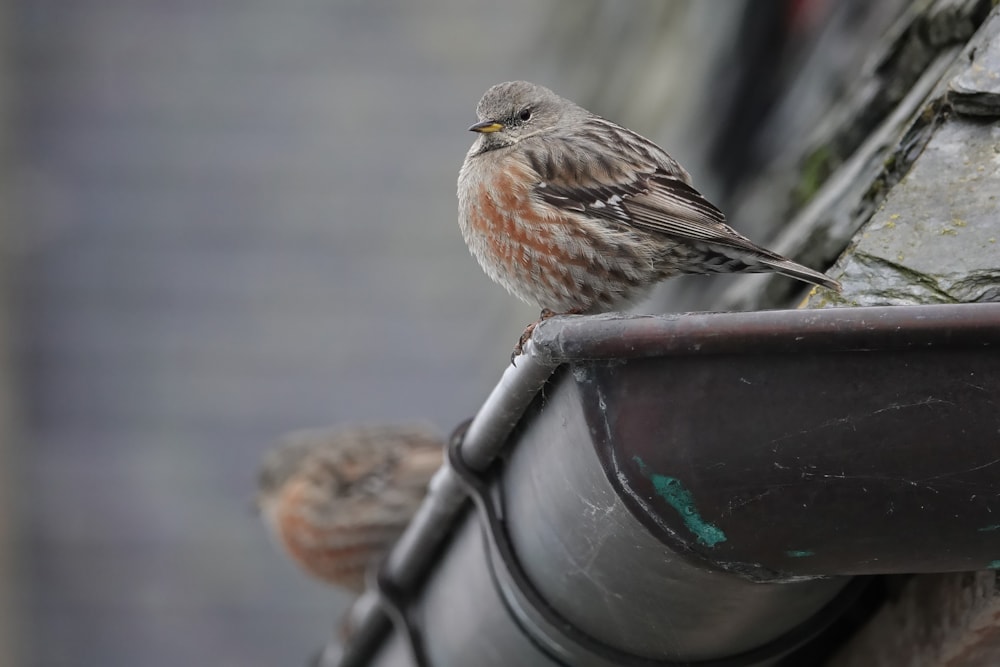 Alpine Accentor, Mont-Saint-Michel, Manche (Christian Kerihuel).
Fuerteventura's second Allen's Gallinule of the winter was found at Costa Calma from 5th, where it could often be found hiding in roadside bushes or, even more strangely, sitting on cacti. The Dwarf Bittern was also still at Llanos Pelados on 3rd while on Sal, Cape Verde, the African Crake was seen again on 6th.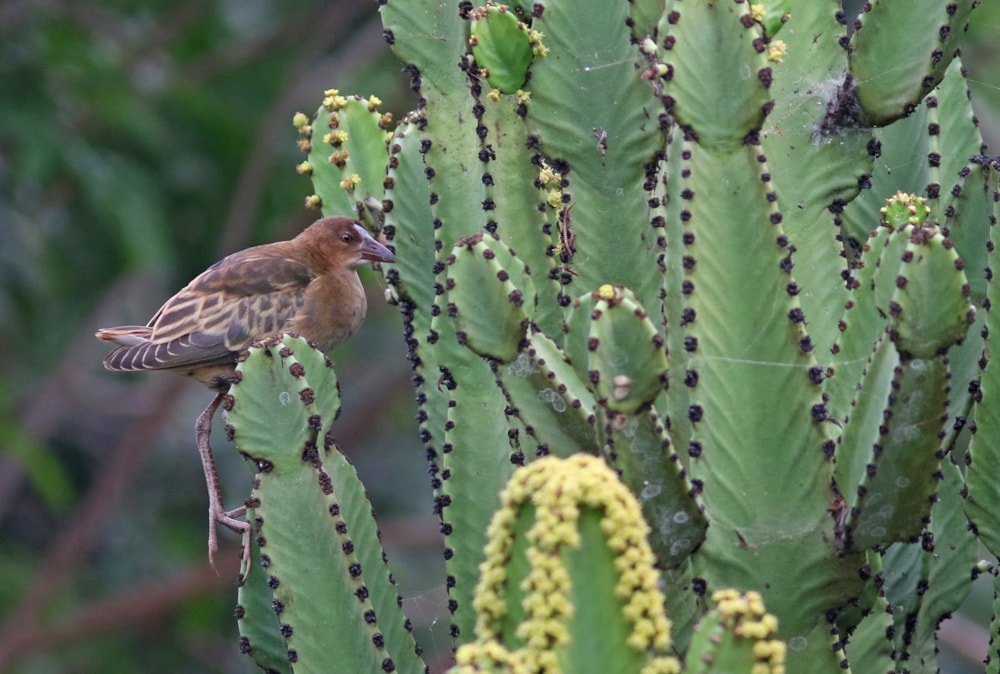 Allen's Gallinule, Costa Calma, Fuerteventura (Peter Alfrey).
The second Isabelline Shrike for Morocco was at Tamri on 2nd. Meanwhile, late news emerged of the Western Palearctic's third Wahlberg's Eagle, which was photographed Al Huwariyah, Tunisia, on 23 April 2018.
A little closer to home, the drake Stejneger's Scoter was again in Gdansk Bay, Poland, on 6-7th, while the Cretzschmar's Bunting was seen daily in Skutskär, Sweden, and an immature Eastern Imperial Eagle was at Skurup, Skåne, on 3-4th.