The week at a glance
July is always a funny month. It's never going to be the best time of year for new spring overshoots, and it's just a bit too early for anything but returning waders. And now most of the ship-assisted cargo of American sparrows and cowbirds have continued on (to who-knows-where), there's little mid-summer sparkle. Yet July does always seem to come up with something good.
Cast your mind back to a past weekly review relating how difficult it was to catch up with a Little Shearwater — well, now I'm just going to repeat myself! Fea's Petrel remains one of the most difficult seabirds to catch up with in Britain. One past Porthgwarra (Cornwall) on 5th was an early surprise, though, as August is normally the best time to catch up this species. In fact, there are only three earlier records: Porthgwarra on 11th June 1996, Flamborough Head (East Yorkshire) on 12th June 1999 and various Norfolk sites on 26th June 1997. If we ignore for now the three records of Fea's Petrel (all seen off the Scillonian pelagics in 2001 and one in 2004), there are 83 accepted Fea's/Zino's Petrel records, though more are under consideration — and BBRC understandably take their time assessing records. Of these, 44 have come from Ireland, with 12 at Bridges of Ross (Co Clare), four in 2005 alone. I won't venture into the taxonomical minefield of Fea's/Zino's/Desertas Petrels, but there are plenty of references out there to confuse and baffle. Basically, though, the best way to identify these seabirds specifically remains by bill size (Fea's has a chunky bill), which on fly-bys will always be problematic.
Slightly easier on the eye (and list!) was the stunning White-tailed Lapwing that chose to grace us with its presence again — assuming of course this is the same bird as that at Seaforth (Lancashire) and then in The Netherlands earlier in the year. It was first picked up during a routine RSPB guided walk, and the finders did well to keep the expletives to themselves! This will give many the opportunity to see this bird in circumstances rather easier than distantly through a fence, but it hasn't been showing that closely. [And as I write this, the bird has yet to be seen this morning, so perhaps it will turn out to have been a one-night-only opportunity.]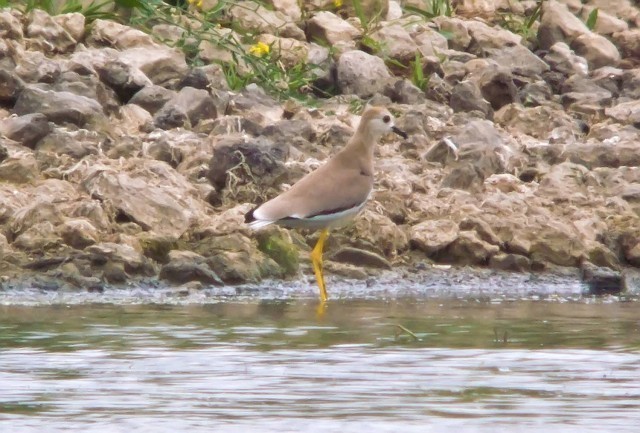 White-tailed Lapwing, Rainham Marshes RSPB, Greater London (Photo: Tim Corke)
Another star bird this week was a River Warbler at Thorpe (Norfolk). It was found at the end of June, but its identity was confirmed and general public access was arranged from 4th. The bird has been (vocally) performing admirably all week, like a sewing machine on crack, though getting views of the bird haven't been so easy. For those happy to tick on song and flight views of an LBJ, life has been easy, but anyone needing to confirm the undertail pattern may well have been disappointed. This is the third for Norfolk, and before this the only accessible birds this decade were at Applecross (Highland) in 2009 and on Orkney in 2008. Thanks are due to the finders, who have gone to a lot of trouble to arrange access for birders and have marshalled perfectly, the other positive being a four-figure sum of money collected for local conservation charities.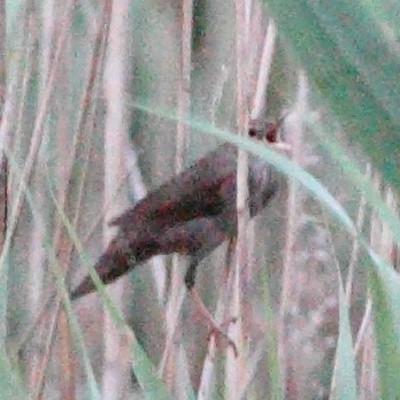 River Warbler, Thorpe, Norfolk (Photo: Rob Wilson)
The controversial yellow House Finch remained at East Prawle (Dorset) all week. This isn't the biggest village in the world, even by southwestern standards, and access was always going to be an issue. When the bird was showing around the village green all was well, but as soon as it strayed it was nigh-on impossible to see. Some access was granted to village gardens, but only for a limited period, and the best chance now is at a baited flat rooftop just north of the Old Cider House. It seems the consensus is that this is a first-year, but we at BirdGuides disagree. The freshness of the flight feathers and tertials, and the 'squareness' of the tail, all seem to point to this being an adult. While some immatures will have a complete moult (or molt as we should perhaps say for this American vagrant), this isn't commonplace in eastern birds. To investigate for yourself, start here.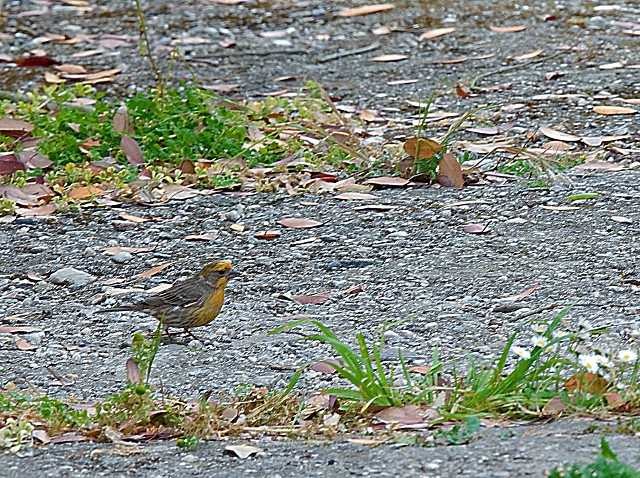 House Finch, East Prawle, Devon (Photo: Chris Downes)
Aside from the megas, the drake Blue-winged Teal remained at Berry Fen (Cambridgeshire) to 5th, though it became more elusive as time went on — if this were possible! Slightly more obliging was the female Ferruginous Duck that remained at Minsmere all week.
The wandering drake Ring-necked Duck in Perth & Kinross continued to do just that, being seen at Vane Farm on 2nd and then back at Angle Park on 3rd–7th. What may well be the same bird was at Loch Galley (Fife) on the evening of 3rd and 6th, though photos of this bird now show it starting to come into eclipse plumage.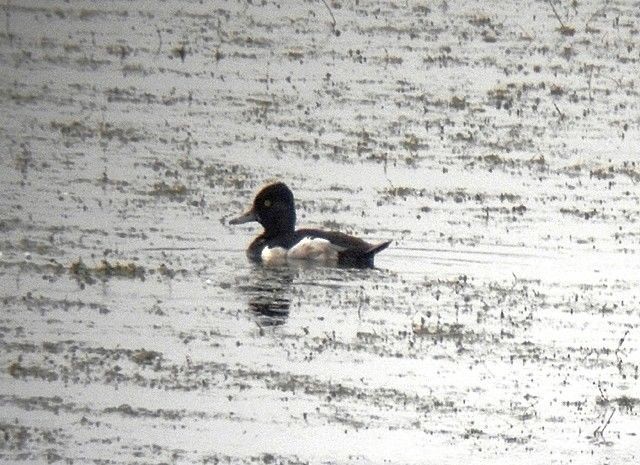 Ring-necked Duck, Loch Gelly, Fife (Photo: Willie McBay)
To add to the Aythya fun, two hybrids (one of each sex) at Stoke Newington Reservoir (London) on 2nd–3rd were instructive, and both appeared to be Pochard × Tufted Duck.

Aythya hybrid (right), Stoke Newington Reservoirs, Greater London (Photo: Mark Pearson)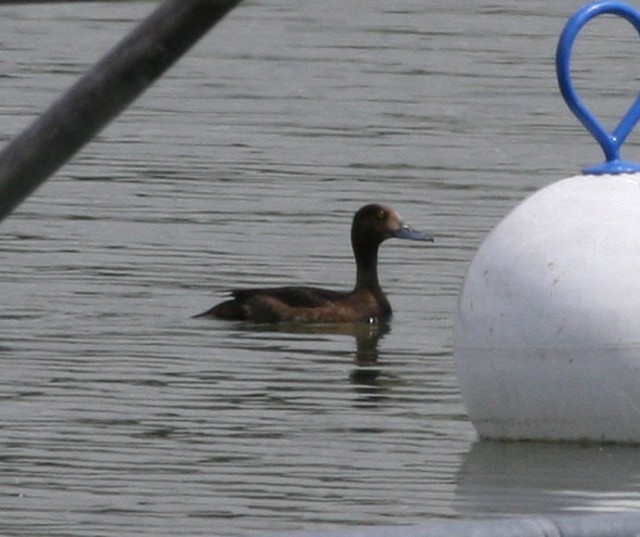 Aythya hybrid, Stoke Newington Reservoirs, Greater London (Photo: Mark Pearson)
On the sea, an immature drake King Eider zipped past Flamborough Head (East Yorkshire) on 2nd (with a Honey Buzzard in off the sea the same day) and the drake Surf Scoter on the Aberdeenshire coast multiplied. What was thought to be one roaming bird turned into two, reported most days between 1st and 7th, though there were then four adult drakes on the evening of 2nd.
Common Scoter isn't often in the review, but after last week's 11, another (or the same) 11 were at Hollingworth Lake (Gtr Manchester) on 2nd, with 10 on Stocks Reservoir (Lancashire) on 3rd and two at Audenshaw Reservoirs (Gtr Manchester) on 3rd–4th. Elsewhere, inland birds were at Grafham Water (Cambridgeshire) on 2nd, Rutland Water on 6th and Belvide Reservoir (Staffordshire) on 7th. The redhead Red-breasted Merganser was also still present, at Rainham Marshes (London) to 6th.
Records of White-billed Diver have dried up a bit, with a first-summer reported at Aiker Ness (Orkney) on 2nd the only record. There was also a single inland Great Northern Diver, at Crowdy Reservoir (Cornwall) on 2nd–6th.
Above the sea, two Cory's Shearwaters past Gwennap Head, Porthgwarra (Cornwall) on 1st and one past Gorran Haven (Cornwall) on 1st were notable, with Balearic Shearwaters becoming much more regular. One passed Galley Head (Co Cork) on 4th (with a Long-tailed Skua and a Sooty Shearwater) and other singles were seen off Durlston CP (Dorset) and Bass Point (Cornwall) on 1st, Cape Clear (Co Cork) on 2nd, Galley Head (Co Cork) on 3rd, Hengistbury Head (Dorset) and Kilcummin Head (Co Mayo) on 4th, Porthgwarra on 5th, and St Catherine's Breakwater (Jersey) on 7th. Porthgwarra also saw three on 3rd, and one lingered off Orcombe Point (Devon) on 4th–5th. Sooty Shearwaters were scarcer, with two past Porthgwarra on 4th along with 1,200 Manx Shearwaters and others on 6th and 7th, and one past Galley Head (Co Cork) on 7th.
The male Little Bittern was reported daily through the week, croaking at Walton Heath (Somerset), and is now being seen more frequently in flight. Also more obliging of late have been the Purple Herons at Dungeness (Kent), with both male and female seen from the Denge Marsh Viewpoint.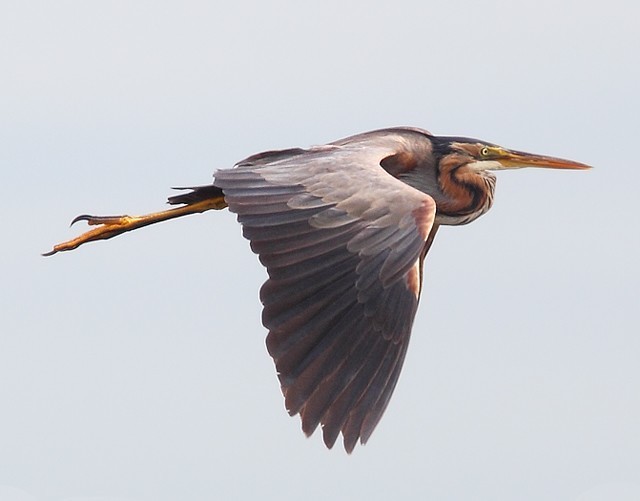 Purple Heron, Dungeness RSPB, Kent (Photo: Steve Ashton)
Various Spoonbills lingered all week, with peak counts of seven at Gibraltar Point (Lincolnshire), five at Cley (Norfolk) and four on the Ythan estuary (Aberdeenshire). Great White Egrets were seen at Minsmere (Suffolk) on 5th and at Dungeness (Kent) and East Chevington (Northumberland) on 7th.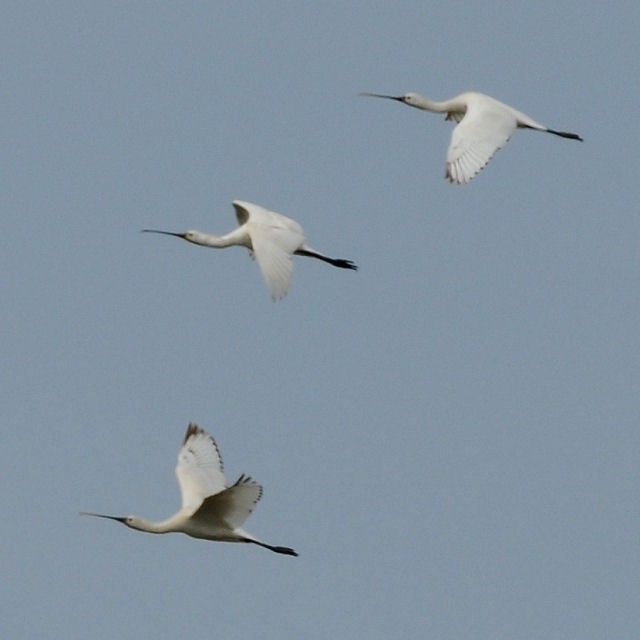 Spoonbill, Cley Marshes NWT, Norfolk (Photo: Bryan Wright)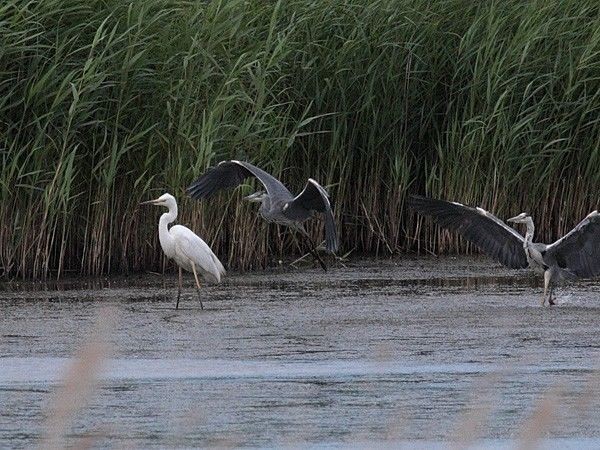 Great White Egret, East Chevington NWT, Northumberland (Photo: Alan Gilbertson)
The colour-ringed bird at Shapwick Heath (Somerset) also remained all week. This bird was ringed in May 2009 at Besné, Loire Atlantique, France. Since then it's been seen numerous times around the UK. It was at various sites in Lancashire in September and October 2009, then moved to Cardiff in January 2010. It was back in Lancs at the end of February, before returning to south Wales, this time to Gwent, on 11th March 2010. It then toured various sites in Gloucestershire from 17th March to 2nd April, popped back to Cardiff on 4th–6th April and then came back east, being seen at Catcott Lows (Somerset) on 27th April 2010 and now at Shapwick Heath! Did you get all of that?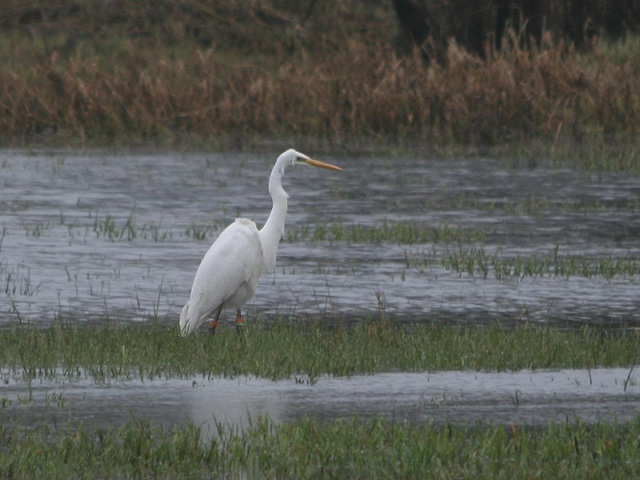 The Shapwick Heath Great White Egret, seen here at Ashleworth Ham (Gloucestershire) in March 2010. (Photo: Paul Masters)
Content continues after advertisements
A far simpler story was that the resident Glossy Ibis was reported at Tacumshin (Co Wexford) on 4th.
Raptors were few and far between this week, with just one Black Kite, at Fauxquets Valley (Guernsey) on 2nd. Red-footed Falcons numbered only two: a first-summer male at Burnham Thorpe (Norfolk) on 3rd and a female south over Kearnsey Abbey (Kent) on 5th.
Ospreys were also less obvious, with birds at Longtown (Cumbria) on 1st, Leighton Moss (Lancashire) and Middlebere (Dorset) on 2nd, Arne (Dorset) to 4th and Appledore Woods (Kent) and Morden Park Lake (Dorset) on 5th. One rather extralimital record was a bird on South Uist (Outer Hebrides) on 2nd–4th.
The two Common Cranes seem to have left Orkney, though three were seen low over New Pitsligo (Aberdeenshire) on 5th.
An unusual sight in the northeast was a female Dotterel that took up residence near the tern colony at Crimond (Durham), from 4th–7th, no doubt using the tern colony as a temporary respite from the attentions of dog-walkers. An adult Buff-breasted Sandpiper was found among up to 27 Ruff at Titchwell (Norfolk) on 2nd–7th though distant at first, becoming more viewable.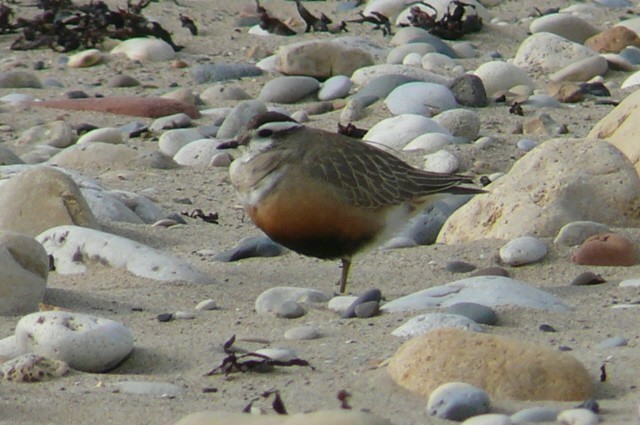 Dotterel, Crimdon, Durham (Photo: Derek.C.)
Other scarce wader interest came from North Ronaldsay (Orkney), where the Pectoral Sandpiper was seen on 1st with a Red-necked Phalarope there on 4th.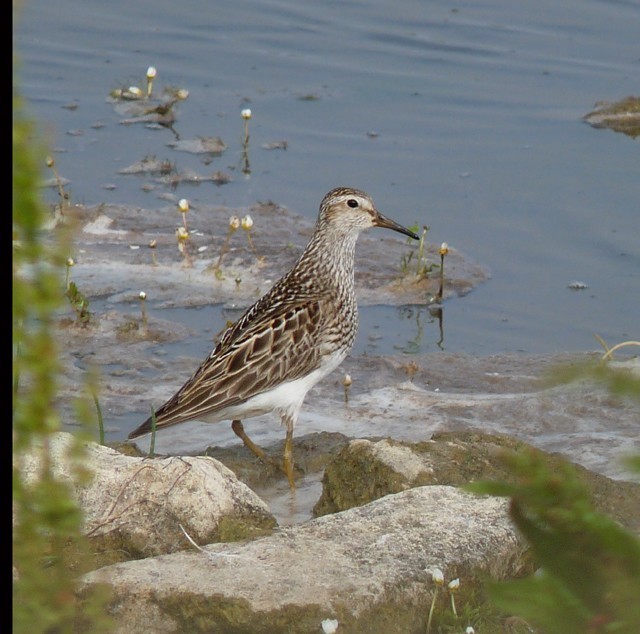 Pectoral Sandpiper, North Ronaldsay, Orkney (Photo: Paul A Brown)
Commoner passage waders are being seen in much bigger numbers now and are always a delight. Peak counts reported included 27 Green Sandpipers at Beddington SF (London), 31 Common Sandpipers at Skippool Creek (Lancashire), 27 Ruff at Titchwell (Norfolk) and 27 Spotted Redshanks and 400 Black-tailed Godwits at Elmley Marsh (Kent).
There were no reports of Iceland Gull this week and just two reports of Glaucous Gull, a second-summer at Nimmo's Pier (Co Galway) on 1st and the juvenile still at Spurn (East Yorkshire) on 4th.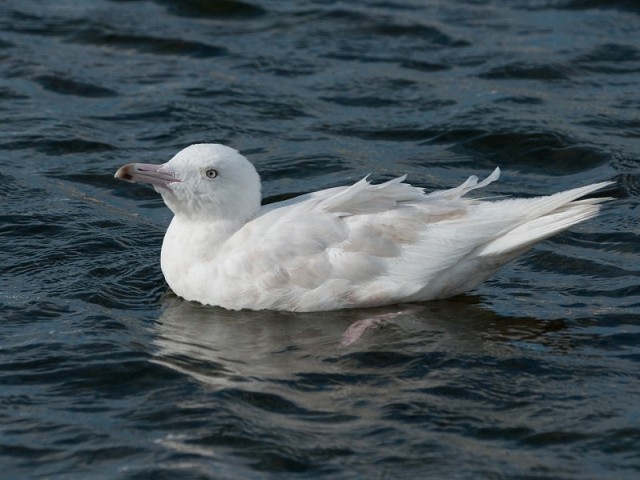 Glaucous Gull, Nimmo's Pier, Galway (Photo: Tom Cuffe)
Numbers of Yellow-legged Gulls are certainly increasing now and peak counts were six at Grafham Water (Cambridgeshire) on 1st and 25 at Rainham Marsh (London) on 3rd. A second-summer Caspian Gull was also in the city, at Cross Ness on 3rd, with first-summers at Aldeby Landfill (Norfolk) on 3rd and Rutland Water on 6th (with six Yellow-legged Gulls). Lincolnshire's second Bonaparte's Gull reappeared in the roost at Far Ings (Lincolnshire) on 1st and there was also an adult at Blennerville (Co Kerry) on 3rd–4th.
The colour-ringed first-summer Kittiwake that has been hanging round the Midlands all summer was at Kingsmill Reservoir (Nottinghamshire) and Pleasley CP (Derbyshire) on 3rd–7th. First seen at Annesley Pit (Notts) in March, it also visited the West Midlands in April — it was originally ringed in the nest at Pointe du Raz, France, in July 2009.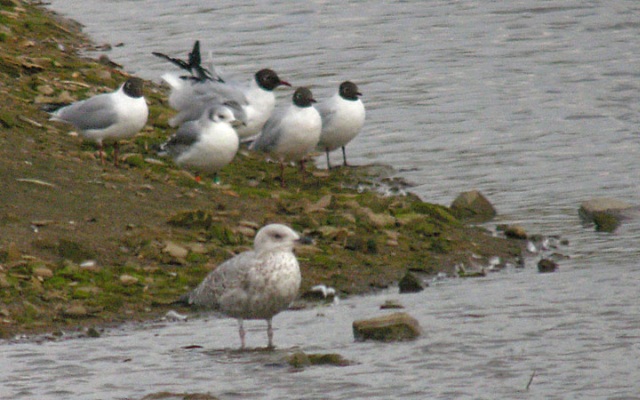 The wandering colour-ringed Kittiwake, seen here at Swillington Ings (West Yorkshire) in March 2010. (Photo: Dave Hunton)
Some of our own Kittiwakes haven't been doing so well, and storms on 4th caused devastation at some sites, with over 200 chicks killed at Fowlsheugh (Aberdeenshire).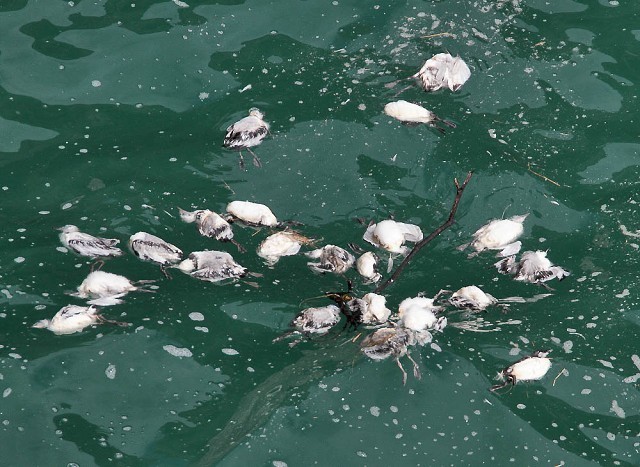 Kittiwake, Fowlsheugh RSPB, Aberdeenshire (Photo: John Anderson)
Late news came in of rather smart second-summer Laughing Gull on the beach at Ballycastle (Co Antrim) on 7th, with more details on the Northern Ireland Birdwatchers Association blog. For the first time in a while, there was also no report of the Forster's Tern from Tacumshin (Co Wexford), though it may well still be present.
One of last week's Gull-billed Terns stayed around this week, seen at Abbotsbury (Dorset) on 1st, and possibly the same commuted between Bowling Green Marsh, Exminster Marsh and Exton (Devon) all week, also seen at Powderham (on 4th).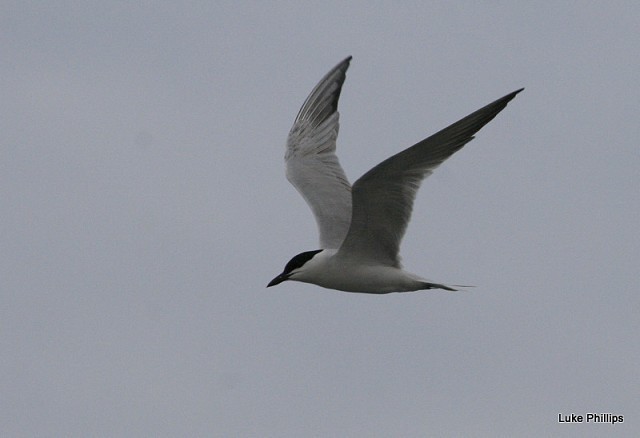 Gull-billed Tern, Abbotsbury, Dorset (Photo: Luke Phillips)
It's getting a bit late for Bee-eaters now, and the only records were one reported at Fotheringhay (Northamptonshire) on 6th and one south over Spurn on 1st, along with 8,800 Swifts. A bigger movement was to follow though, with a massive 20,800 on 4th.
It seems the 4th must have been 'migration day', with some very high counts of Blue Tits on the Continent, including one to make ringers cringe — 1,506 at De Nek, Netherlands. Check some other record July counts on the Trektellen website.
You know spring is at an end when there are no reports of Red-backed Shrike, Marsh Warbler or Common Rosefinch all week, and there was only one migrant Golden Oriole (heard near Burgh Heath (Suffolk) on 2nd). The male white-spotted Bluethroat also became more and more elusive, increasingly hiding in the dense vegetation at Welney (Norfolk), reported on 5th only.
In a week desperately short of passerine interest (hence the Blue Tit news!), there was just one Serin, over Southwell, Portland (Dorset) on 6th, though one dubious highlight was the year's first Black-headed Bunting at Kinlochbervie (Highland) on 1st. A male, it was seen on stone walls at Oldshoremore but, after dropping out of sight, couldn't be relocated.
Photo of the Week

Avocet, Cley Marshes NWT, Norfolk (Photo: Nigel Pye)
The Avocet is one of Britain's most iconic birds, not least due to its adoption by the RSPB as the symbol of successful protection. Although disliked by some because of its strong territoriality and consequent tendency to chase off other species, there's no doubting that its elegant form and striking plumage make it a first-rate photographic subject. Surprisingly, until this week, we've never had an Avocet image as our Photo of the Week. Nigel Pye has now put paid to that with a perfectly-timed shot of an alighting bird reflected in calm water. A still, clear morning once again provided the perfect conditions for a reflection shot, giving flat water and warm, soft lighting. The mirrored lines of the bird and the arc of muddy water 'strung' from the bird's foot create captivating shapes against the uniform blue background. A full range of tones from the Avocet's pied plumage, set against the mid-tone backdrop, give the image plenty of punch. Nigel certainly made the most of this long-range photo opportunity.
Other notable photos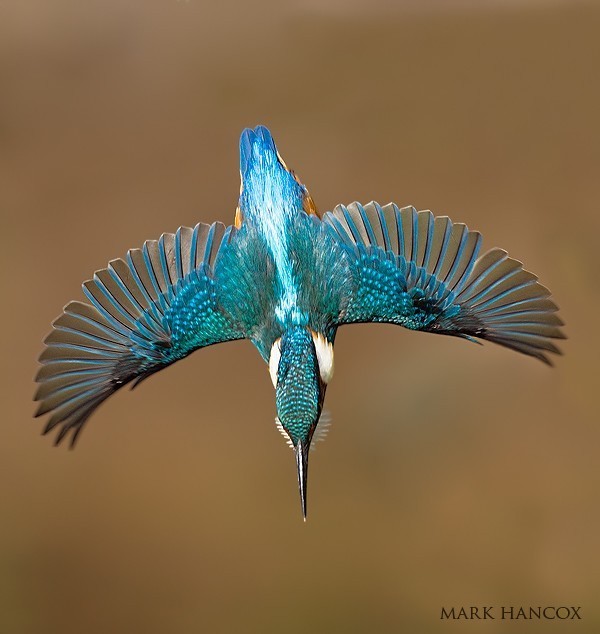 Common Kingfisher, Hampton, Worcestershire (Photo: Mark Hancox)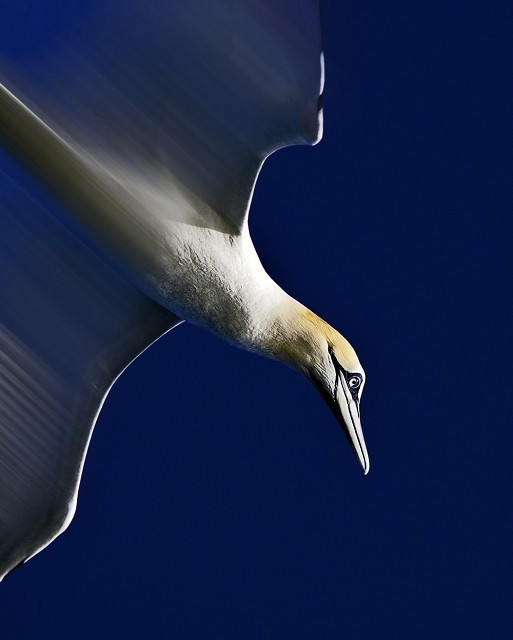 Gannet, Campbeltown Loch, Argyll (Photo: Jimmy MacDonald)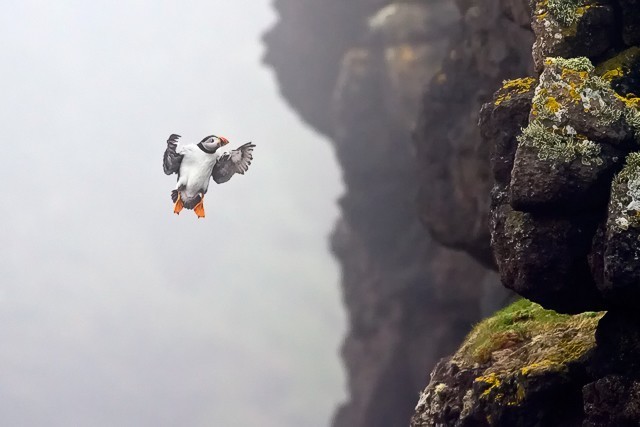 Puffin, Esha Ness, Mainland, Shetland (Photo: Paul Hillion)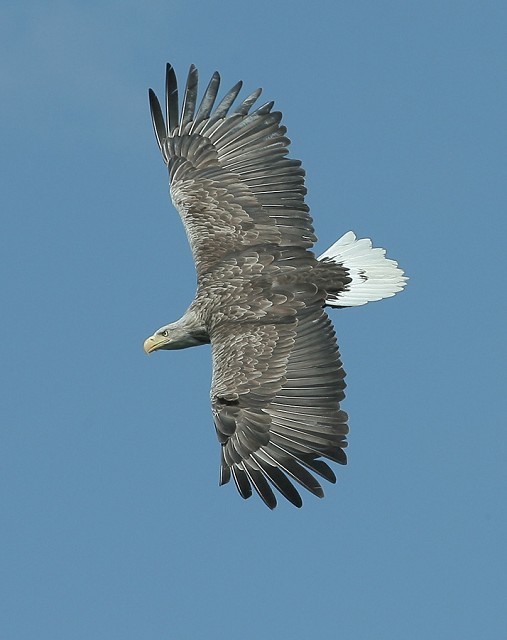 White-tailed Eagle, Loch na Keal, Mull, Argyll (Photo: Rob Hoare)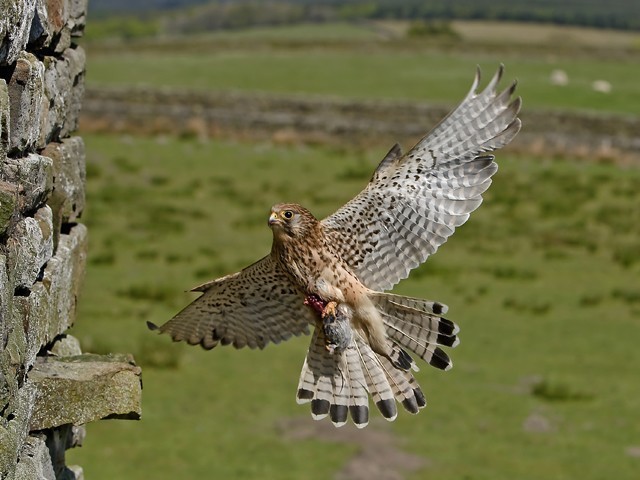 Common Kestrel, undisclosed site, Lancashire (Photo: Roy)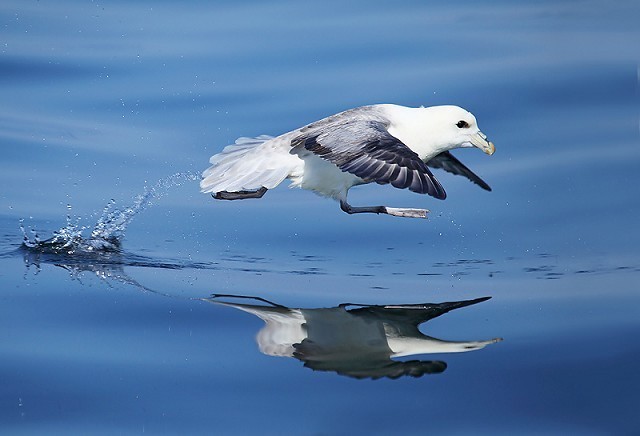 Fulmar, at sea, Essex (Photo: Rudi Debruyne)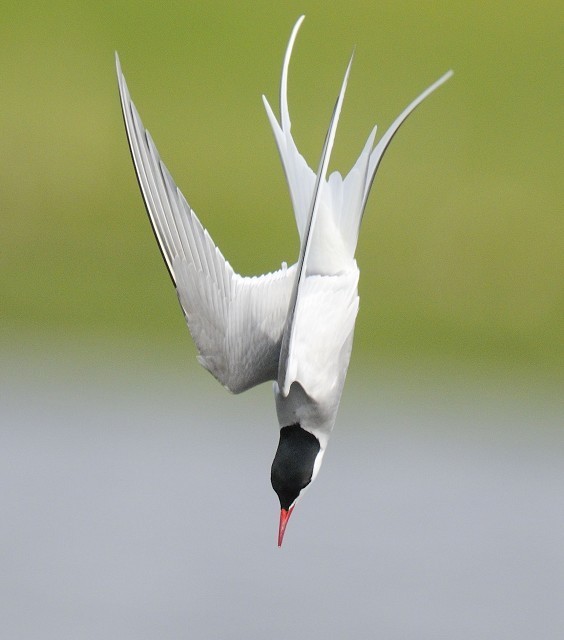 Arctic Tern, Fetlar, Shetland (Photo: Mick Colquhoun)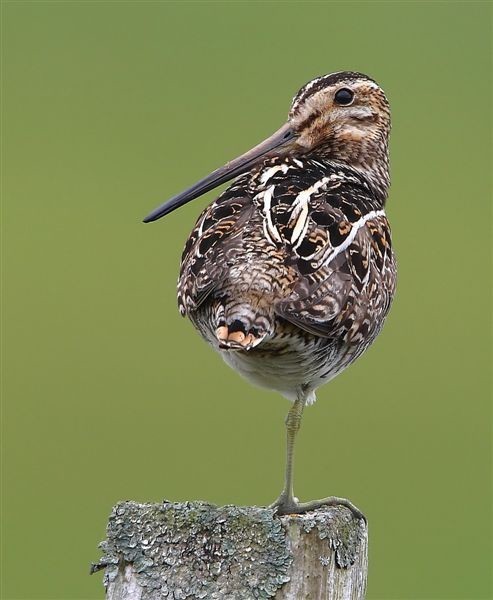 Common Snipe, Loch Sandary, N.Uist, Outer Hebrides (Photo: James Wood)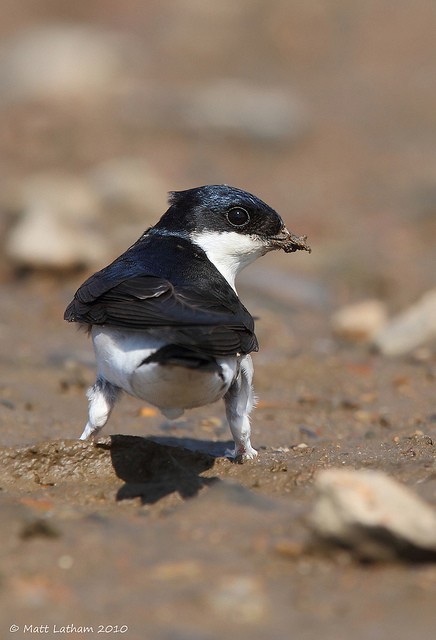 House Martin, Morston, Norfolk (Photo: Matt Latham)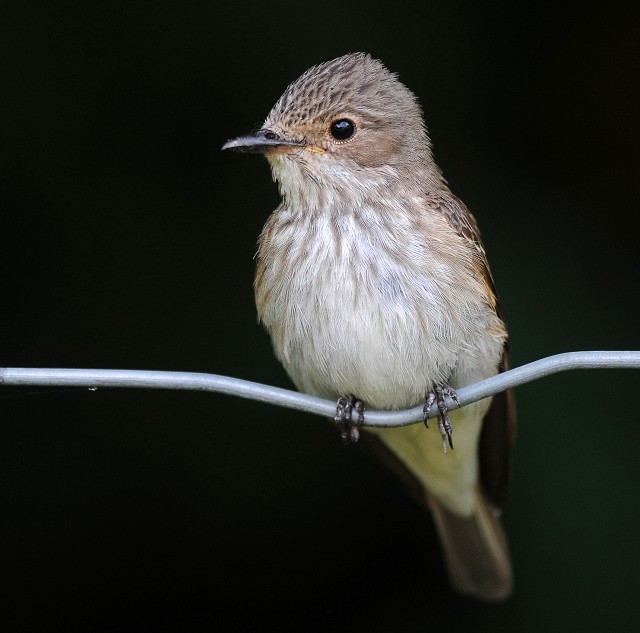 Spotted Flycatcher, Fressingfield, Suffolk (Photo: Jon Evans)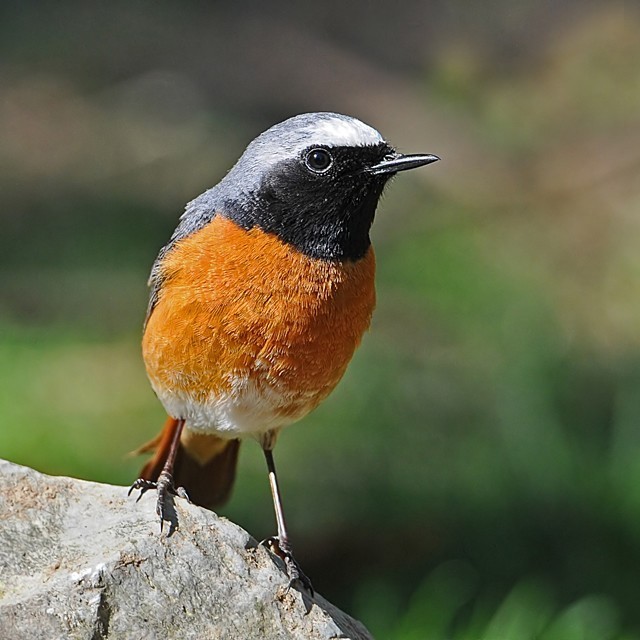 Common Redstart, Gilfach Farm NR, Powys (Photo: Kev Joynes)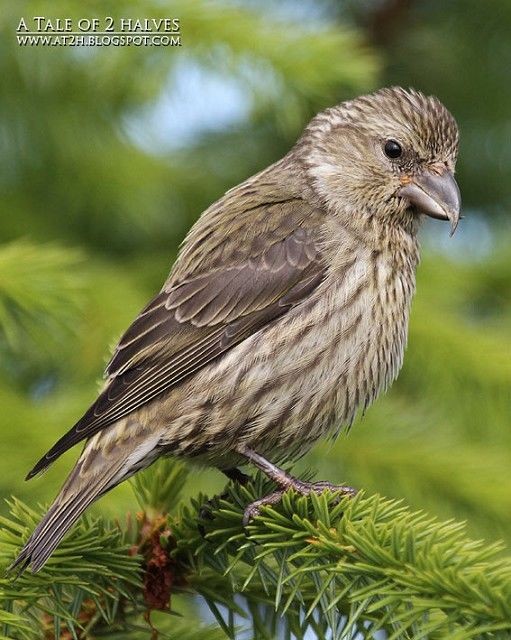 Common Crossbill, Skaw, Whalsay, Shetland (Photo: Jason Atkinson)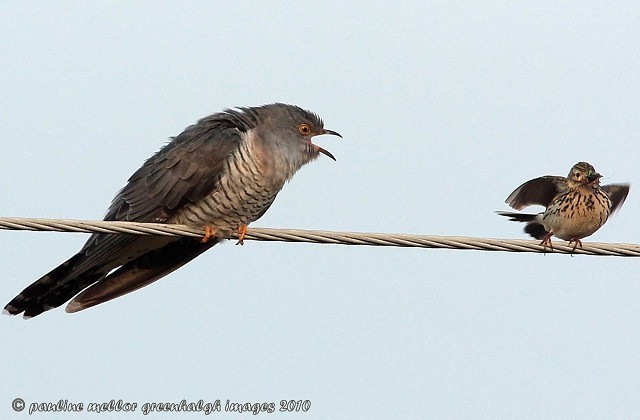 Cuckoo, Mull, Argyll (Photo: Pauline Greenhalgh)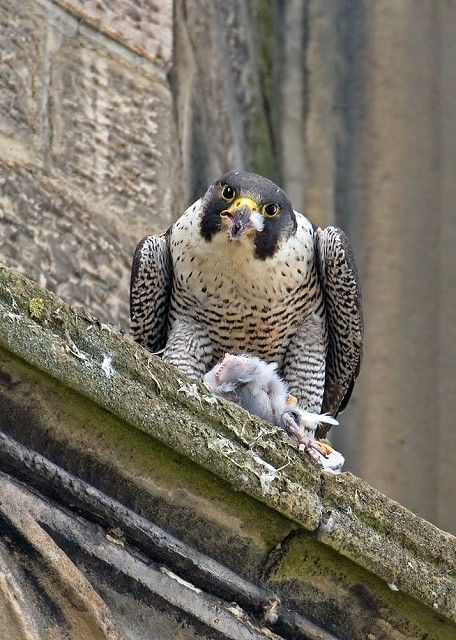 Peregrine Falcon, Inverness, Highland (Photo: Marcus Conway - ebirder)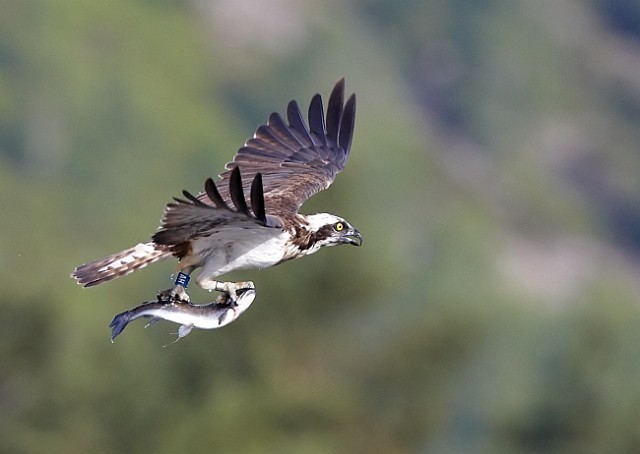 Osprey, Rothiemurchus, Highland (Photo: RichardP)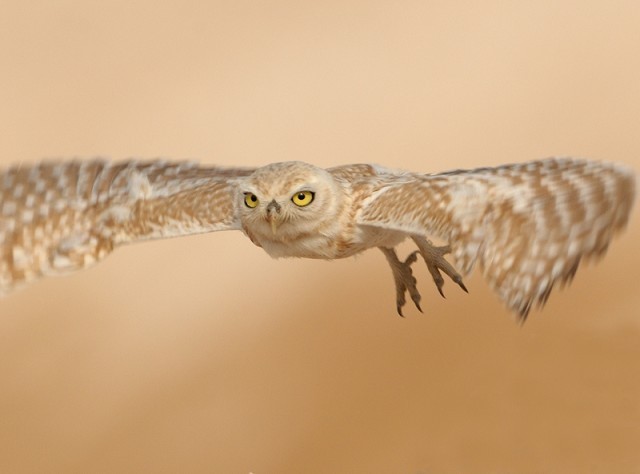 Little Owl, Qatar (Photo: Dileep Kumar)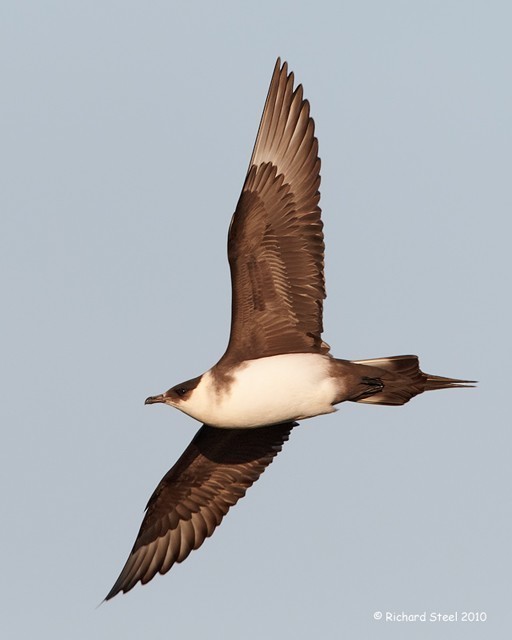 Arctic Skua, Norway (Photo: Richard Steel)

Sparrowhawk, Barnstaple, Devon (Photo: Roy Churchill)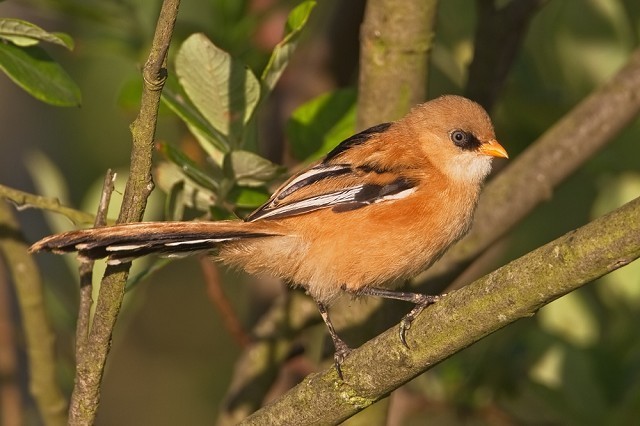 Bearded Tit, Titchwell RSPB, Norfolk (Photo: Garth Peacock)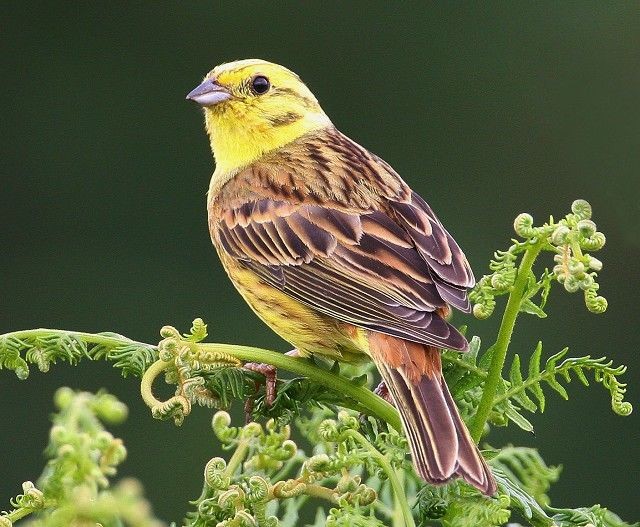 Yellowhammer, Brecon, Powys (Photo: Steve Wilce)