The week at a a glance
Scotland was again the place to be this week, and those who travelled up last week were facing a long return journey. The highlight was an online report of an unusual-looking plover on the beach at Dornoch (Highland) on 15th. The excellent description given was enough to arouse plenty of enthusiasm, and it was confirmed the next day as a summer-plumaged adult Greater Sand Plover. Much to the annoyance of weekend listers, it only remained to 17th. This is the fifth Scottish record, three of which have been in Lothian, and the fourth Scottish bird to turn up in June.

Greater Sand Plover, Dornoch, Highland (Photo: Marcus Conway — ebirder)
In Aberdeenshire, the first-summer drake deglandi White-winged Scoter remained off Murcar Golf Course all week, allowing many to catch up with this tricky first. There were claims that many visiting birders had gone away happy having seen the wrong bird but, with such a difficult bird under difficult conditions, this is perhaps to be expected. The scoter flock here also held up to three drake Surf Scoters and over 90 Velvet Scoters, just to add to the value of the trip. Also of note was the American Eider, which remained off Doagh Isle (Donegal) to at least 19th.

White-winged Scoter, Blackdog, Aberdeenshire (Photo: Tony Dixon)
The last of Scotland's trio of megas was only ever a "probable". A very interesting female flycatcher on North Ronaldsay (Orkney) on 17th showed some features of Collared Flycatcher, but unfortunately views were never quite good enough to confirm the identification. Females will always be a tricky proposition, with just two accepted records: on Out Skerries (Shetland) in May 1976 and North Ronaldsay in May 1999. A third record is also still in circulation, incredibly again from North Ronaldsay, in May 2008.
One bird sure to cause plenty of discussion was a possible Steppe Buzzard at Tunstall Forest (Suffolk) all week. The bird has been well photographed, but identification is far from simple. While some birds of this race can be obvious, intergrades (or intermediate birds along a cline?) do occur, which are sure to cause confusion. This record follows the first, identified retrospectively, at Barns Ness (Lothian) in October 2010. The only other mega to mention is the long-staying Irish House Crow, reported from Cobh (Cork) on 16th.
Apart from the continued sea-duck excitement, there was little of real note on the wildfowl front. Various Ruddy Shelducks might be worthy of a closer look: two were at Slimbridge (Glos) on 17th–21st, two at Rutland Water on 21st and singletons at Connah's Quay (Clwyd) on 18th and Gibraltar Point (Lincs) again on 20th. Whereas the female Blue-winged Teal remained at Chew Valley Lake (Somerset) all week, the drake American Wigeon at Loch of Strathbeg (Aberdeenshire) was only present to 18th. Other hangers-on included the drake Black Duck at Camschoirk (Highland) to at least 21st, the drake Ring-necked Duck at Ham Wall (Somerset) to 18th and the drake Ferruginous Duck at Strumpshaw Fen (Norfolk) to 20th. There was also a new female at Minsmere (Suffolk) on 16th–22nd. The long-staying drake King Eider was again on the Ythan estuary (Aberdeenshire) all week.

Ferruginous Duck, Strumpshaw Fen RSPB, Norfolk (Photo: Elizabeth Dack)

King Eider, Newburgh, Aberdeenshire (Photo: Darren Robson)
The Scilly pelagic once again came up with the goods: a single Wilson's Storm-petrel was logged, as were over 100 Storm Petrels, on 20th. Also on the sea, a probable White-billed Diver was off South Ronaldsay (Orkney) on 17th. Numbers of Balearic Shearwaters also increased again, with peak counts of 56 past Berry Head (Devon) on 17th (plus 11 Sooty Shearwaters), and 16 past both Hengistbury Head (Dorset) and Grosnez Point (Jersey) on 18th. The only displaced seabird of note was an adult Gannet at Queen Mary Reservoir (Berks) on 18th.
Presumably the same Night Heron as at Bainton Gravel Pits (Cambs) last week reappeared, this time at Stocker's Lake in neighbouring Hertfordshire on 19th. There was just one Purple Heron, an adult at Wellington Gravel Pits (Herefs) on 22nd. Dungeness (Kent) continued to hold both Squacco Heron, to 19th, and Great White Egret, to 21st. The only other Great White Egret was one over Market Deeping (Lincs) on 16th. There was also a possible further report of the Shetland Squacco, one reported flying over Girlsta on 17th. The only stork reported was a White Stork over Kidsgrove (Staffs) on 20th, but it was not relocated, though a possible was also reported on a roof at Holbeach (Lincs) on 20th.

Squacco Heron, Dungeness RSPB, Kent (Photo: Will Rawles)
The distribution of groups of Spoonbills was rather unchanged, with birds spread widely along the east coast, including seven at Minsmere (Suffolk) and six at Cley Marshes (Norfolk). Further west, singletons were at the National Wetlands Centre (Carmarthenshire) and on the Hayle estuary (Cornwall), with two at South Walney (Cumbria), Gayton Sands (Cheshire) and Marloes Mere (Pembrokeshire).

Spoonbill, Titchwell RSPB, Norfolk (Photo: Andy Thompson)
In Lincolnshire, the juvenile White-tailed Eagle remained around Ruckland (Lincs) all week and the Black Kite was again over Kirkby on Bain Gravel Pits on 16th. In Norfolk, the first-summer male Red-footed Falcon continued to commute between Hickling Broad and Horsey all week, showing incredibly well at times. There was then a first-year female at Breaston (Derbys) on 22nd, though it may have been present since 17th. Interestingly, this may be the same bird as recently seen in Herefordshire.

Red-footed Falcon, Horsey, Norfolk (Photo: Rob Wilson)

Red-footed Falcon, Breaston, Derbyshire (Photo: Tony Davison)
Content continues after advertisements
One unusual migrant wader was a Stone Curlew on Flamborough Head (East Yorks) on 18th. Two new-in waders were a Lesser Yellowlegs at Lady's Island Lake (Wexford) on 19th and a summer-plumaged Spotted Sandpiper at Whisby Nature Park (Lincs) on 17th, just the fifth record for the county. The only Pectoral Sandpipers were singletons at Ring Marsh (Wexford) on 19th and Caldback, Unst (Shetland) on 22nd.

Stone Curlew, Flamborough Head, East Yorkshire (Photo: Mark Coates)

Spotted Sandpiper, Whisby Nature Park, Lincolnshire (Photo: Russell Hayes)
Southern Red-necked Phalaropes included two at Holme Pierrepont (Notts) on 18th and a female at Slimbridge (Glos) on 22nd. There was also a very good-looking summer-plumaged Grey Phalarope on the Ythan estuary (Aberdeenshire) on 17th and 20th.

Grey Phalarope, Ythan Estuary, Aberdeenshire (Photo: Karol Zub)
The first-summer Glaucous Gull remained at Dungeness (Kent) all week and just one other was reported, in Londonderry on 20th. There were only slightly more Iceland Gulls: one off Blackdog (Aberdeenshire) on 18th, another in Aberdeen on 22nd and one at Easter Quarf (Shetland) on 21st. There were then singles of Ring-billed Gull (a first-summer at Ballycastle (Antrim) on 21st–22nd), Bonaparte's Gull (the first-summer again in the Exe estuary (Devon) to at least 21st), and Sabine's Gull (off Mull (Argyll) on 16th).

Ring-billed Gull, Ballycastle, Antrim (Photo: Derek Charles)
Caspian Terns are always a pleasure to see, if sometimes not easy to pin down. One roamed between Thornham, Titchwell, Holme next the Sea and Gore Point (Norfolk) on 17th–18th, with possibly the same seen leaving Gibraltar Point (Lincs) in the direction of Norfolk on 20th. The only other tern of note was the regular Forster's Tern at Tacumshin (Wexford), reported on 19th and 20th.

Caspian Tern, Thornham, Norfolk (Photo: Penny Clarke)
The flock of Bee-eaters on the Isles of Scilly was down to just one this week, on St Agnes throughout the week. What may have been the Suffolk European Roller relocating was the report of a bird in flight at West Runton (Norfolk) on 16th, though it couldn't be relocated. Rather more accommodating was one at Glen Aros, Mull (Argyll) on 16th. This is actually the third record for the island, following birds shot in September 1927 and September 1888. The only Hoopoe was briefly at Whitton (Powys) on 16th.

European Roller, Glen Aros, Mull, Argyll (Photo: Rob Hoare)
There were two reports of Short-toed Lark, with birds on Hengistbury Head (Dorset) on 16th and at Lamba Ness, Unst (Shetland) on 21st. The only Red-rumped Swallow was an unconfirmed report from Leighton Moss (Lancs) on 16th.

Short-toed Lark, Lamba Ness, Unst, Shetland (Photo: Robbie Brookes)
A period of light easterlies on 17th saw a few new arrivals on North Ronaldsay (Orkney), including the afore-mentioned flycatcher. The 17th also saw two Red-backed Shrikes and a Nightingale — only the fifth island record — with a Marsh Warbler on 18th, the only one reported this week. Another Red-backed Shrike was at Horsey (Norfolk) on 17th, with the female Woodchat Shrike remaining on Fair Isle to 16th, where the week's only Bluethroat was ringed on 18th.

Red-backed Shrike, North Ronaldsay, Orkney (Photo: Paul A Brown)
A Serin at Easton, Portland (Dorset) on 16th may have been the same as around the Bird Observatory on 20th–21st. The only other was a male at Whippingham (Isle of Wight) on 20th. A first-summer male Common Rosefinch at Spurn (East Yorks) on 18th was seen to be ringed and it was later confirmed, when it was trapped on 20th, that this was a bird that had been originally ringed on Fair Isle on 3rd June. It then remained in the area to the end of the week. Others included a singing male at Sudbrook (Gwent) on 21st, a 'brown bird' in a garden near Druridge Bay (Northumberland) on 21st and a probable in a garden at Church Cove (Cornwall) on 20th. An adult male Rose-coloured Starling was in a garden in Kingsheanton (Devon) on 18th–22nd, with another on Noss (Shetland) on 18th and a probable adult also at Lligwy Bay (Anglesey) on 19th.

Common Rosefinch, Druridge Bay CP, Northumberland (Photo: anon)
Photo of the Week: 16th–22nd June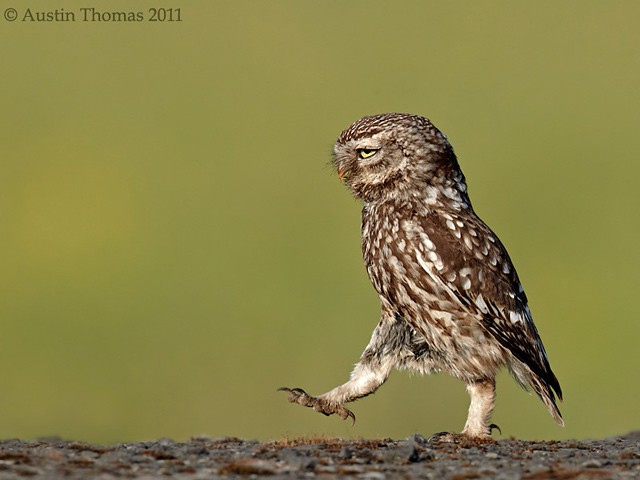 Little Owl, undisclosed site, Lancashire (Photo: Austin Thomas)
Increasingly, bird photographers are using blogs to showcase their work, either alongside or instead of a more traditional gallery-type website. Through a photographer's blog, you can follow their progress on both their individual projects and their overall photographic journey, especially when they share their thoughts in 'writings' as well as posting their latest images. Over the last couple of weeks, followers of Austin Thomas's blog will have noticed that he has set out to find and photograph Little Owls locally. In his first post, he explained how the owls he'd found favoured man-made structures such as telegraph poles and that he was aiming to get images in a more natural setting. Through subsequent posts, Austin has shared his attempts to get accepted by one particular owl, to get better lighting, perches, backgrounds, etc., even down to making sure the sun was low enough in the sky to get light into the bird's eyes. Austin's humourous photo of this bird 'striding out' is obviously superbly observed and timed, but it's useful to be able to appreciate the groundwork that often goes into such images in the run-up to the 'captured moment'.

Red-footed Falcon, Horsey, Norfolk (Photo: Kevin Du Rose)

Tawny Owl, undisclosed site, East Yorkshire (Photo: Dick Roberts)

European Bee-eater, Hungary (Photo: Mark Hancox)

Common Redstart, undisclosed site, Gloucestershire (Photo: Lewis Thomson)

European Roller, Hungary (Photo: Mick Southcott)

Puffin, Skomer, Pembrokeshire (Photo: Rob Cross)

Spotted Flycatcher, undisclosed site, Shropshire (Photo: John Fielding)

Yellowhammer, Stanford Warren EWT, Essex (Photo: Lea Roberts)

Gannet, Bempton Cliffs RSPB, East Yorkshire (Photo: Richard Pittam)

Corn Bunting, undisclosed site, Lancashire (Photo: Steve Round)

Siskin, Wayoh Reservoir, Lancashire (Photo: John Barlow)

Common Whitethroat, undisclosed site, Cheshire (Photo: Richard Steel)

Greater Sand Plover, Dornoch, Highland (Photo: Marcus Conway - ebirder)

Lapwing, Malacleit, N.Uist, Outer Hebrides (Photo: Steve Hiscock)

Black Skimmer, United States (Photo: Dave Tromans)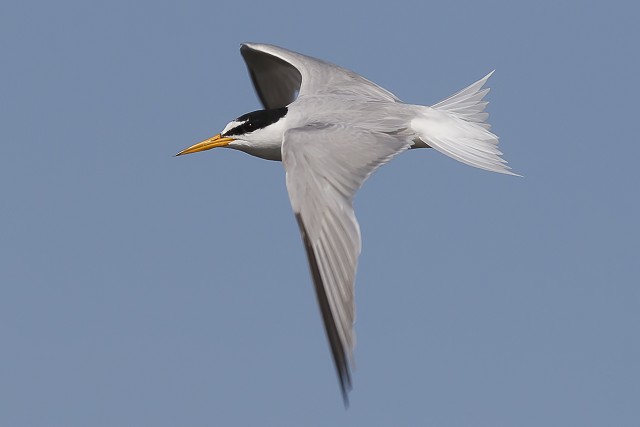 Little Tern, Italy (Photo: Paolo Caretta)