The week at a glance
Another steadily busy September week came to pass — while the birding was not exceptional there was nevertheless plenty on offer around Britain and Ireland for just about everyone out in the field.
Top of the pile of exciting new rarities was the Spurn area's second Pallas's Grasshopper Warbler, trapped in the Church Field at Kilnsea early on 16th. Unfortunately, unlike its predecessor (a bird trapped at the The Warren on the uncannily similar date of 14 September 2008), it was not seen after release.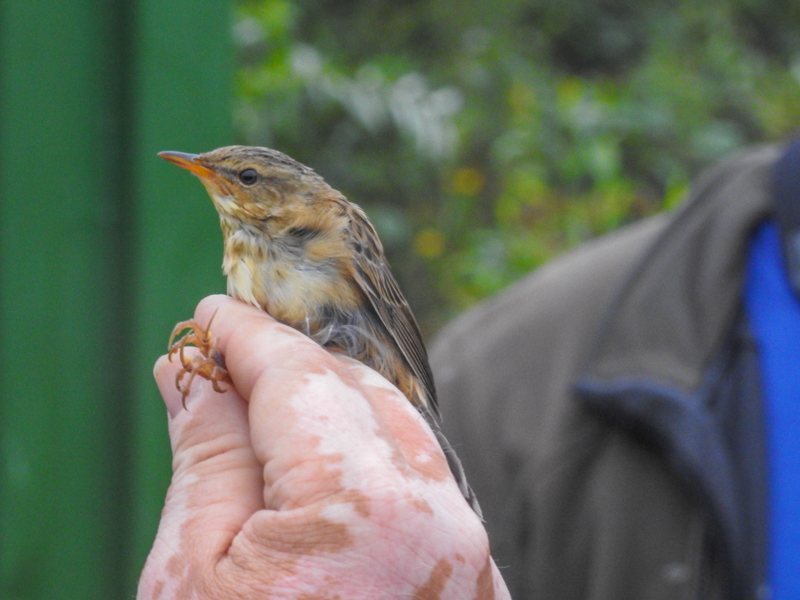 Pallas's Grasshopper Warbler, Kilnsea, East Yorkshire (Photo: Dave Tucker)
Content continues after advertisements
The other big excitement came when a Common Yellowthroat was reported from reeds around the Bann Estuary, Co Londonderry, on 18th. Seen from the hide there, it unfortunately could not be relocated later that day nor the following morning, and so the excitement was curtailed prematurely for what will represent a first for Northern Ireland if accepted. Another potentially exciting record for Northern Ireland concerned what would appear to be a Belted Kingfisher, videoed by a kayaker using a GoPro on Co Fermanagh's giant Lower Lough Erne on 14th. The bird was seen in an area accessible only by boat and was looked for unsuccessfully on 20th.
However, both of these were arguably eclipsed by one of the most confiding Lanceolated Warblers seen away from Fair Isle in recent times. Present at Sumburgh, Shetland, for the day on 17th, this outrageously showy bird would often perch on stone walls for minutes at a time, allowing for unparalleled views of what is so often a bewilderingly elusive species. It was trapped and ringed late in the day and had disappeared by the following morning.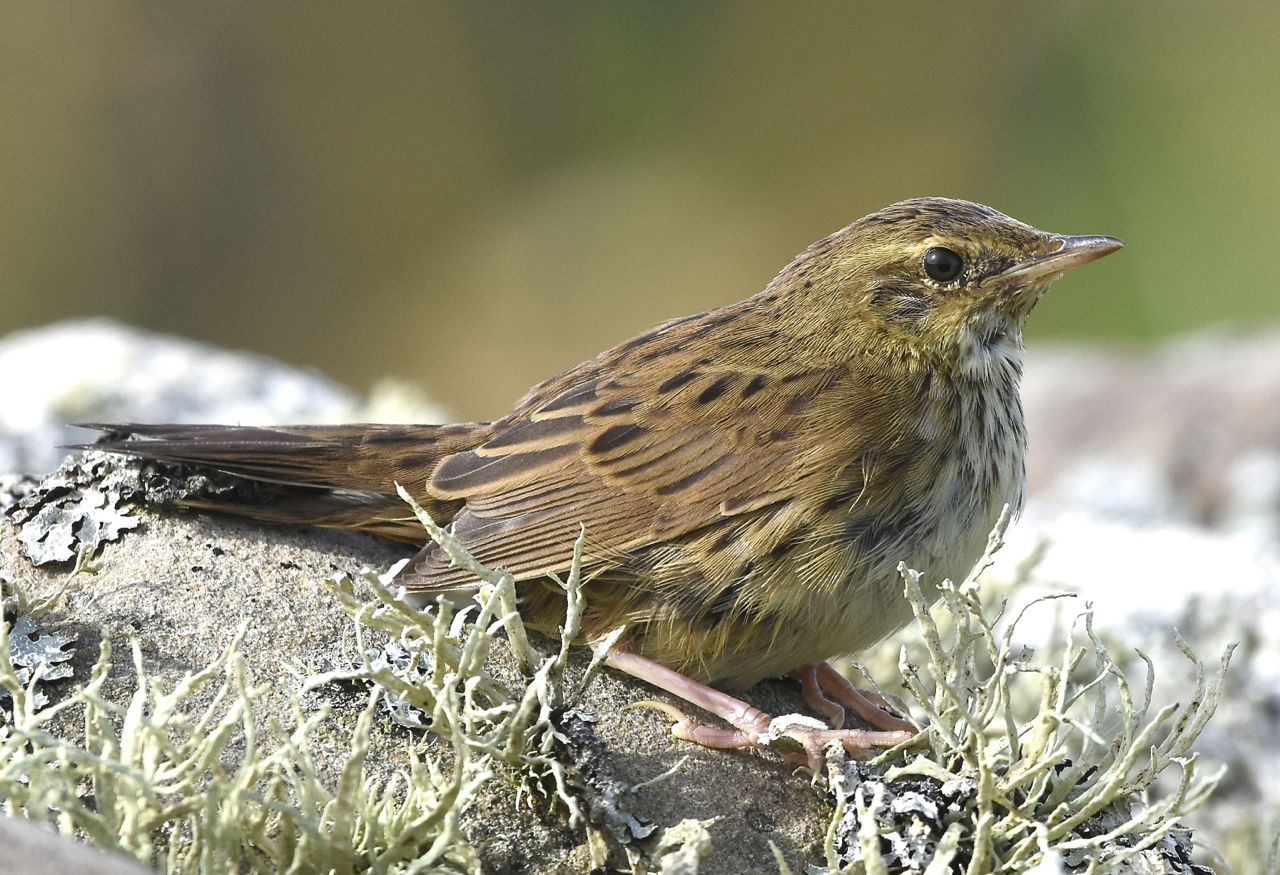 Lanceolated Warbler, Sumburgh, Mainland, Shetland (Photo: Roger Ridley)
Shetland started to tick in the week, with other rarities found including a Black-headed Bunting at Haroldswick, Unst, a juvenile Pallid Harrier at Loch of Hillwell and an Isabelline Shrike on Foula all found on 17th, the latter remaining to 20th. Nearby Fair Isle scored an elusive Great Snipe and, on 18th, a Red-throated Pipit. These highlights were plucked from a typically healthy showing of the usual 'standard scarce', while Yellow-browed Warblers began to arrive en masse on 20th (Fair Isle, for example, bagged its third-highest day count of 54).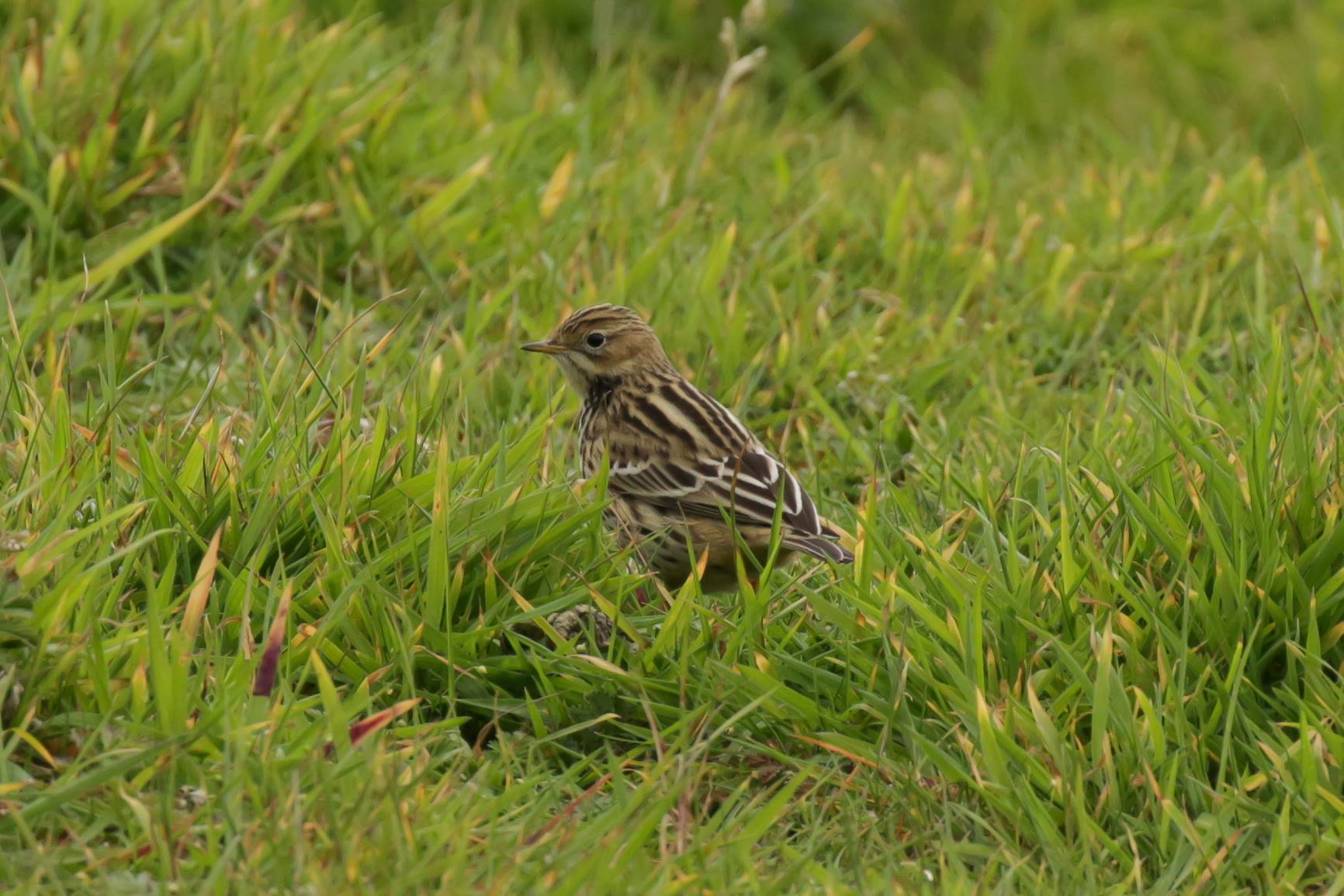 Red-throated Pipit, Fair Isle, Shetland (Photo: Lee Gregory)
In fact Yellow-browed Warblers increased rapidly throughout the week just about everywhere. Long gone are the days of this species being a genuine scarcity; Yellow-broweds are now expected fare from mid-September onwards and it's often the commonest migrant warbler on the east coast. Birds were reported from over 70 sites by 20th, and numbers were into the low hundreds.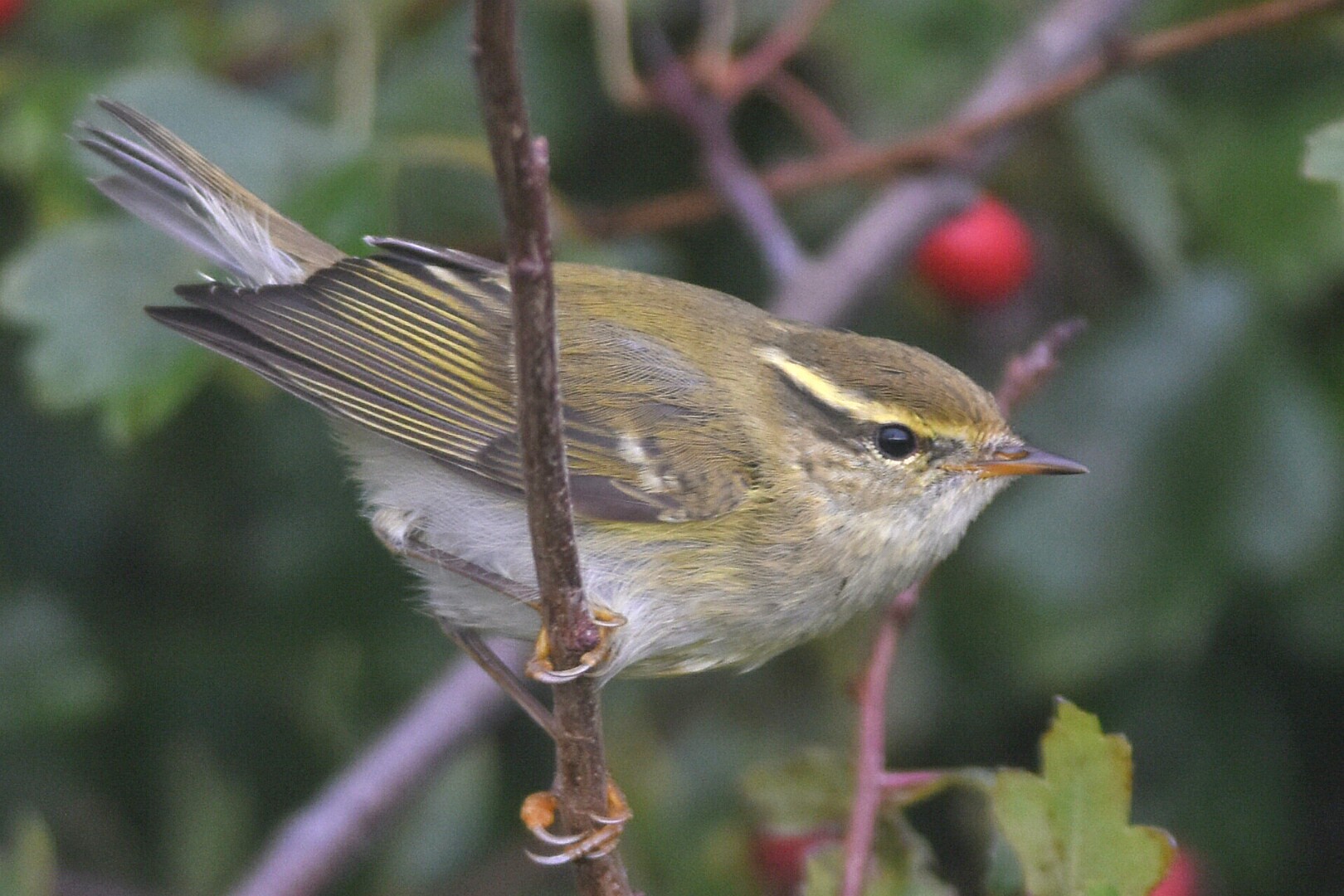 Yellow-browed Warbler, Flamborough Head, East Yorkshire (Photo: Andy Hood)
Two Arctic Warblers were discovered this week: at East Hills, Wells-next-the-sea, Norfolk, from 15–17th and at Landguard, Suffolk, on 20th. East Hills also scored one of the week's four Greenish Warblers, the others in East Yorkshire, Northumberland and Clevelend, the last showing well at Saltburn from 15–17th. The week's only bonelli's warbler was a Western on Galley Head's famous Shite Lane on 15–16th, while the only Blyth's Reed Warbler was trapped and ringed at Kilnsea on 18th.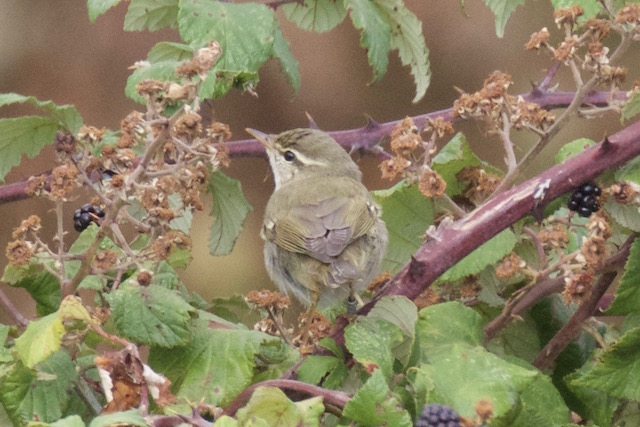 Arctic Warbler, Landguard NR, Suffolk (Photo: Chris Courtney)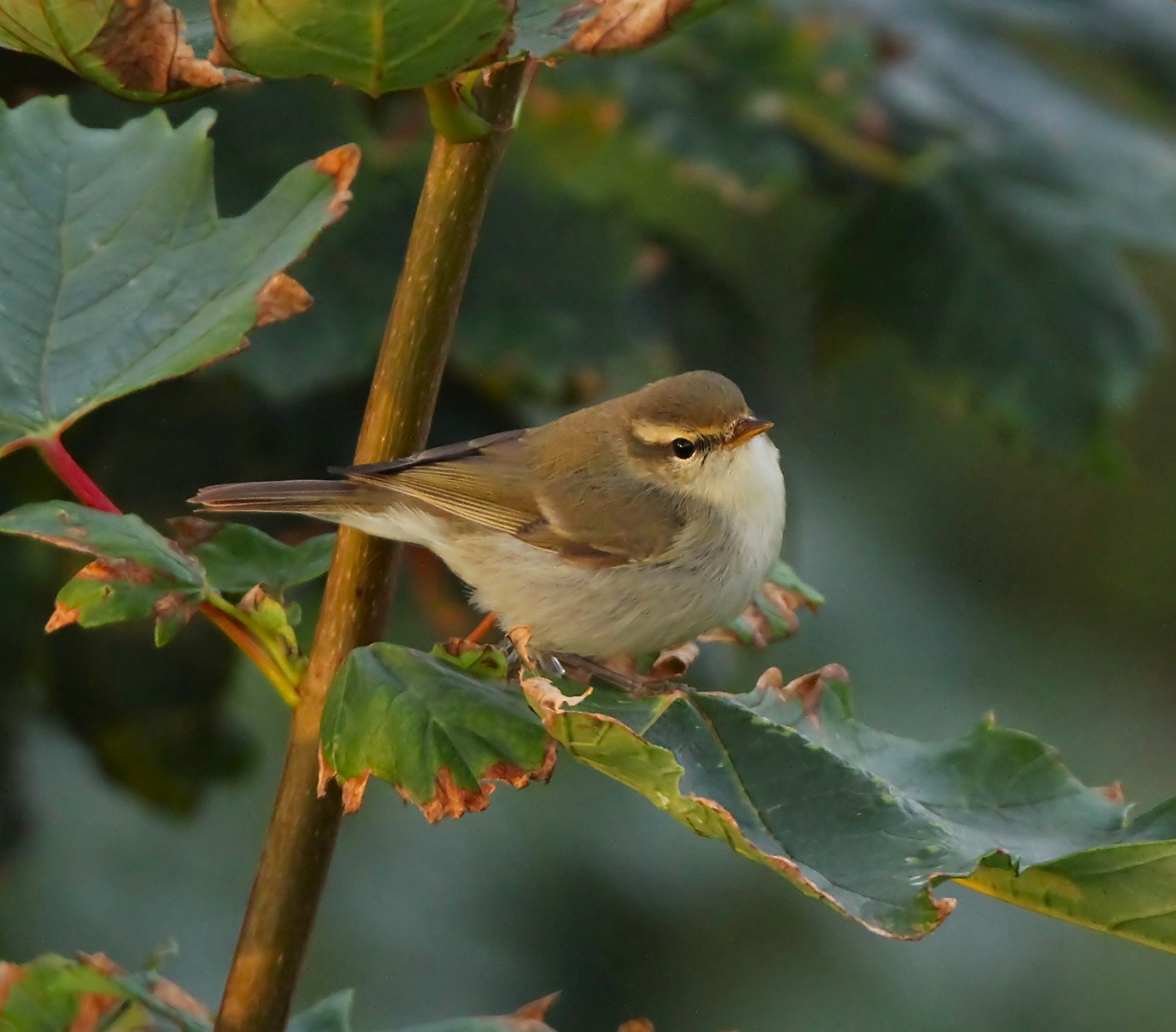 Greenish Warbler, Saltburn, Cleveland (Photo: Paul Leafe)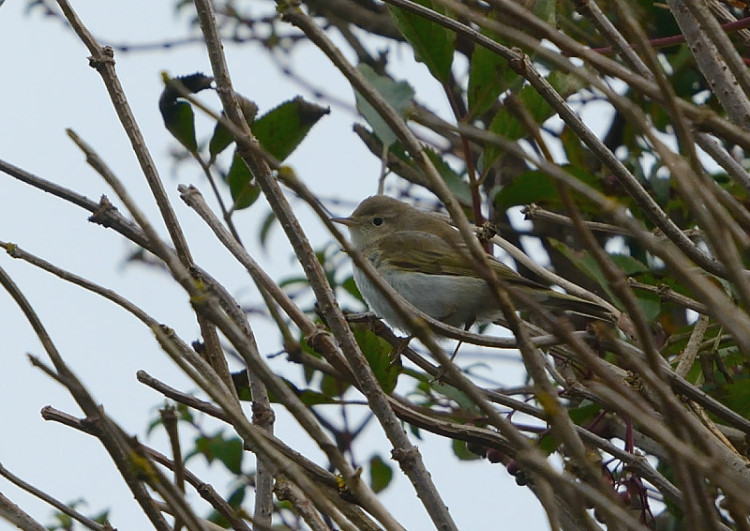 Western Bonelli's Warbler, Galley Head, Cork (Photo: Gerard Murray)
As well as the released youngster still at Northumberland's Long Nanny on 20th, an adult Lesser Grey Shrike was one of the week's more significant finds in Devon at Mount Batten Point. Found on 19th, it remained the following day.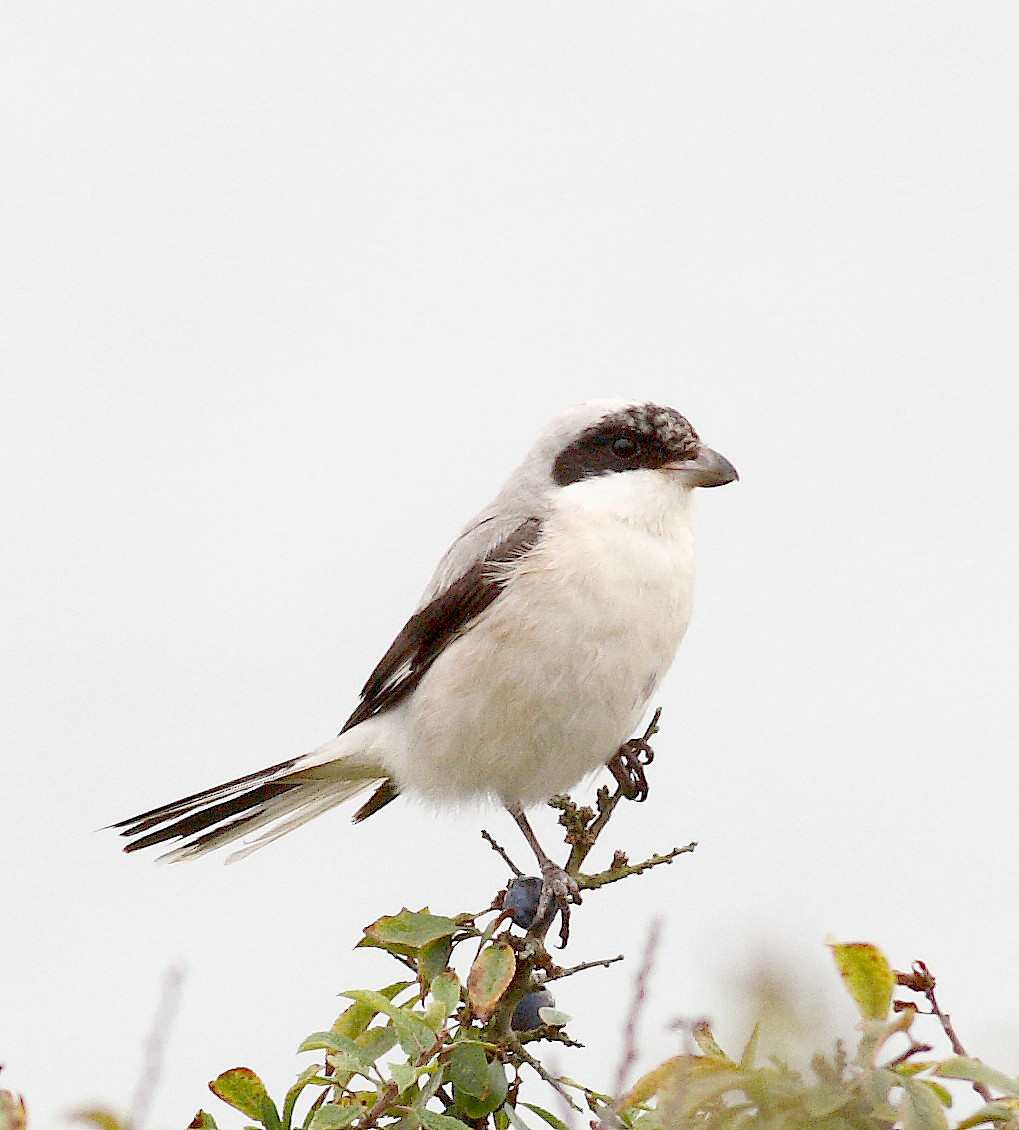 Lesser Grey Shrike, Jennycliff Bay, Devon (Photo: Chris Buckland)
Confiding Thrush Nightingales are always celebrated occurrences and one delighted visitors to Holy Island, Northumberland, on 18th, while the subsequent photos emerging online thoroughly gripped those that couldn't make it. Rather more expected than hoped-for these days, the first Red-flanked Bluetail of the autumn arrived at Wells East Hills, Norfolk, on 18th. Red-breasted Flycatchers numbered into double figures along the east coast between Shetland and Norfolk, the exception being a bird at Portland on 15th.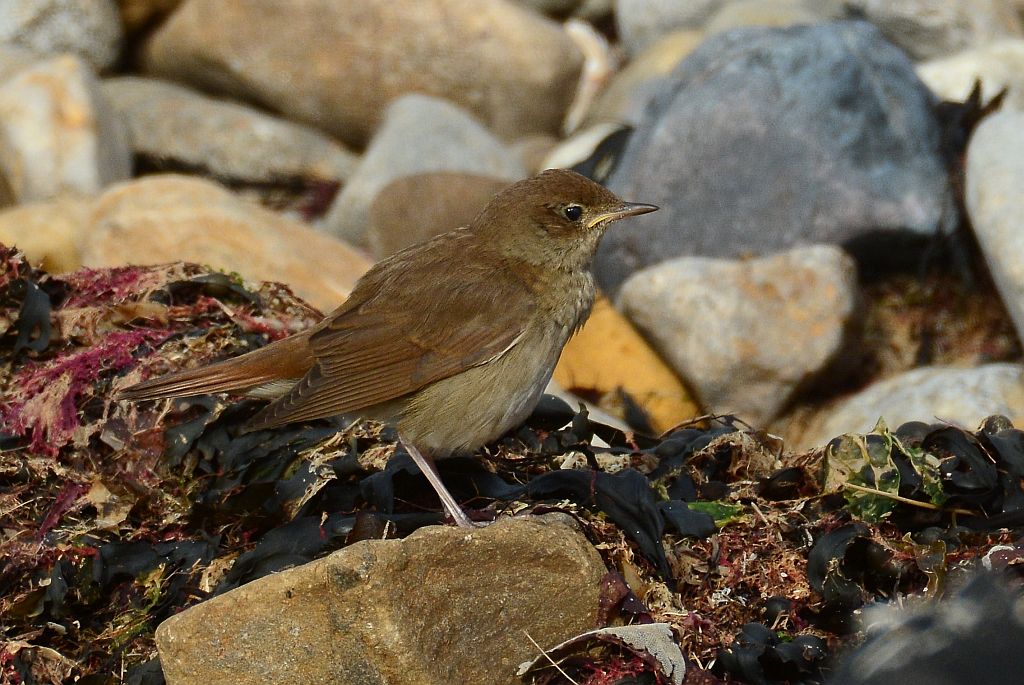 Thrush Nightingale, Holy Island, Northumberland (Photo: Tim Dean)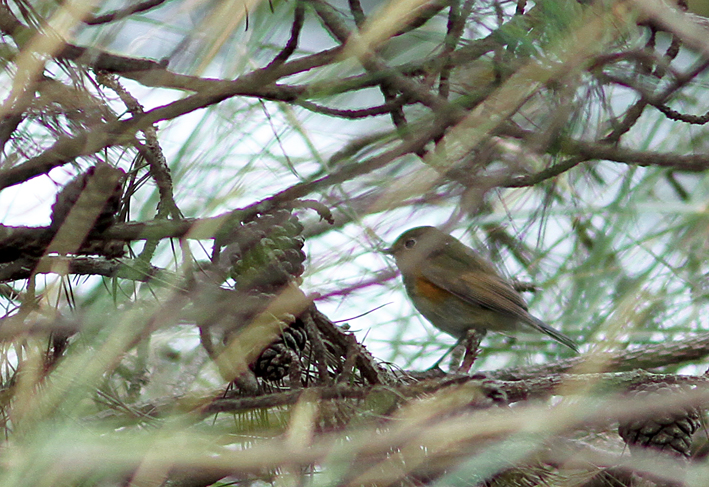 Red-flanked Bluetail, Wells-next-the-Sea, Norfolk (Photo: Penny Clarke)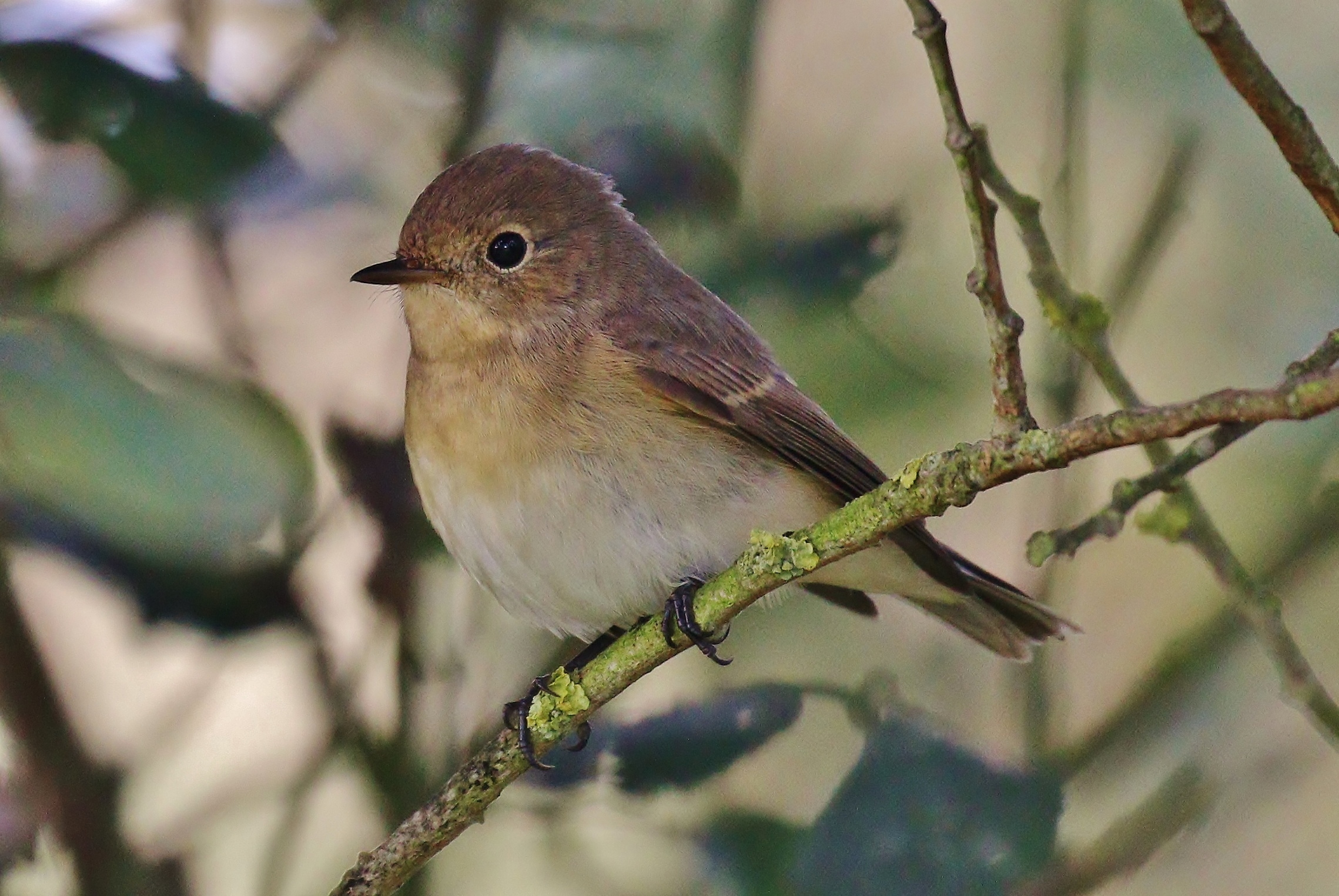 Red-breasted Flycatcher, Salthouse, Norfolk (Photo: Neil Rendall)
Two Citrine Wagtails (on St Agnes and Bryher) visited Scilly this week, with a further record from Spurn. Single Tawny Pipits at Portland Bill, Dorset, on 14th and Orcombe Point, Devon, on 20th were somewhat upstaged by four flyovers at Noirmont Point, Jersey, the following day, the latter site also scoring an Ortolan. A total of nine sites logged Ortolans, including two at Nanjizal, Cornwall, on 15th. A Short-toed Lark remained on Fair Isle.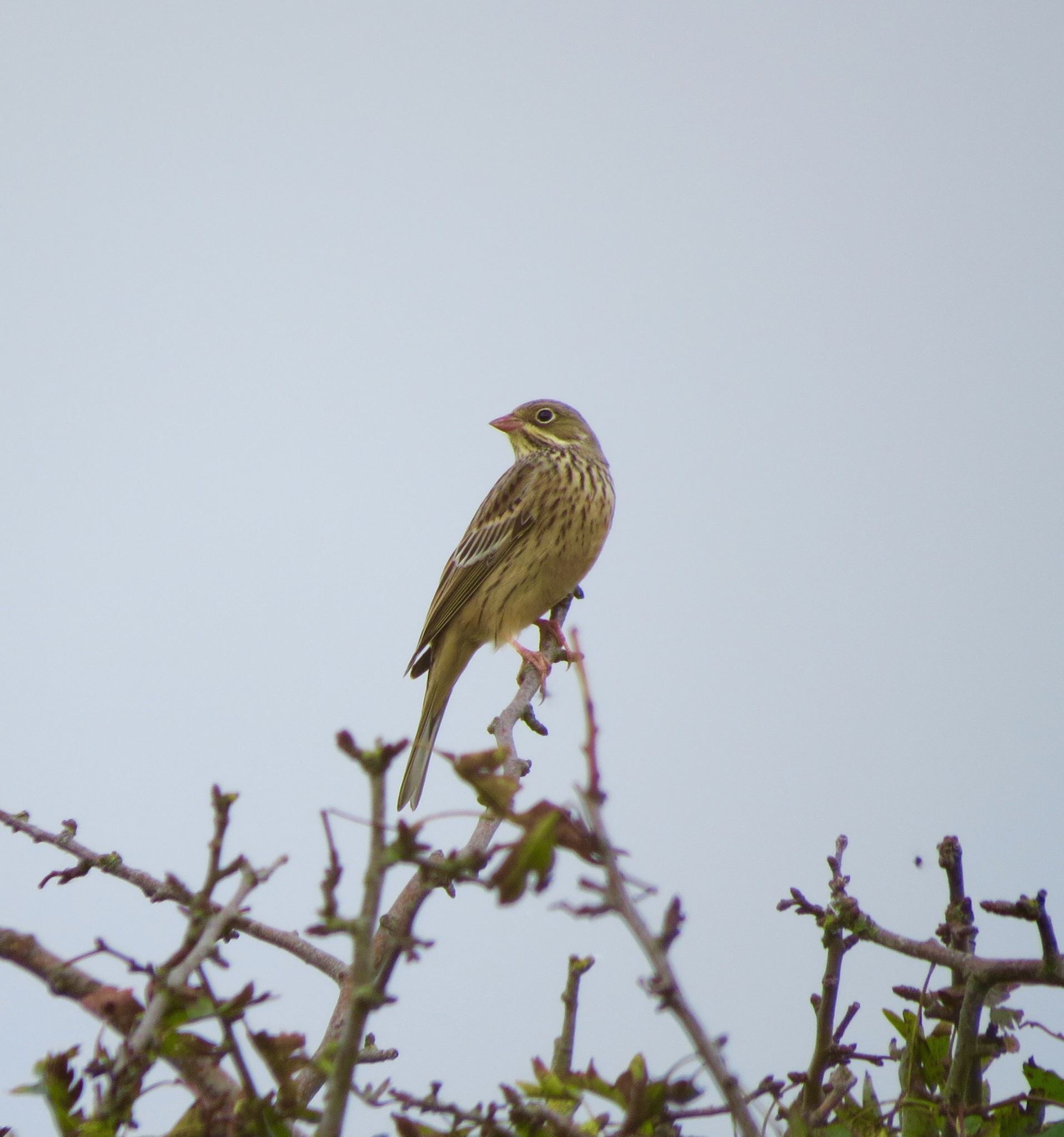 Ortolan Bunting, Rue des Hougues, Guernsey (Photo: Mark Guppy)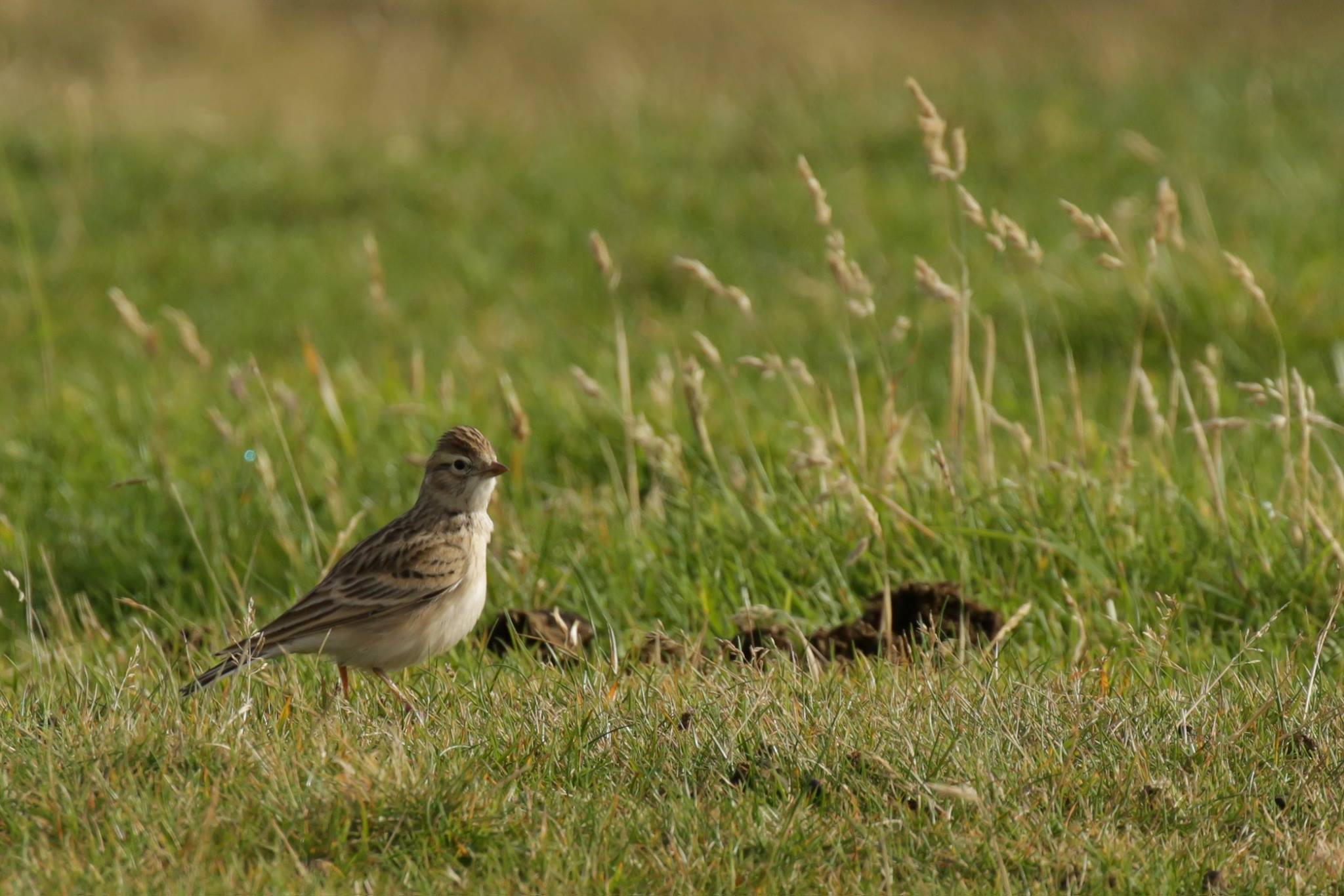 Short-toed Lark, Fair Isle, Shetland (Photo: Lee Gregory)
Scarce migrant totals included six Rose-coloured Starlings (with showy birds in Dorset and Shetland), at least a dozen Common Rosefinches and Red-backed Shrikes and 15 Barred Warblers. Six Icterine Warblers were logged and Richard's Pipits were in East Yorkshire and Norfolk. Three Melodious Warblers included one as far north-west as Tory Island, Co Donegal, on 19–20th. Wrynecks were logged at around 50 sites.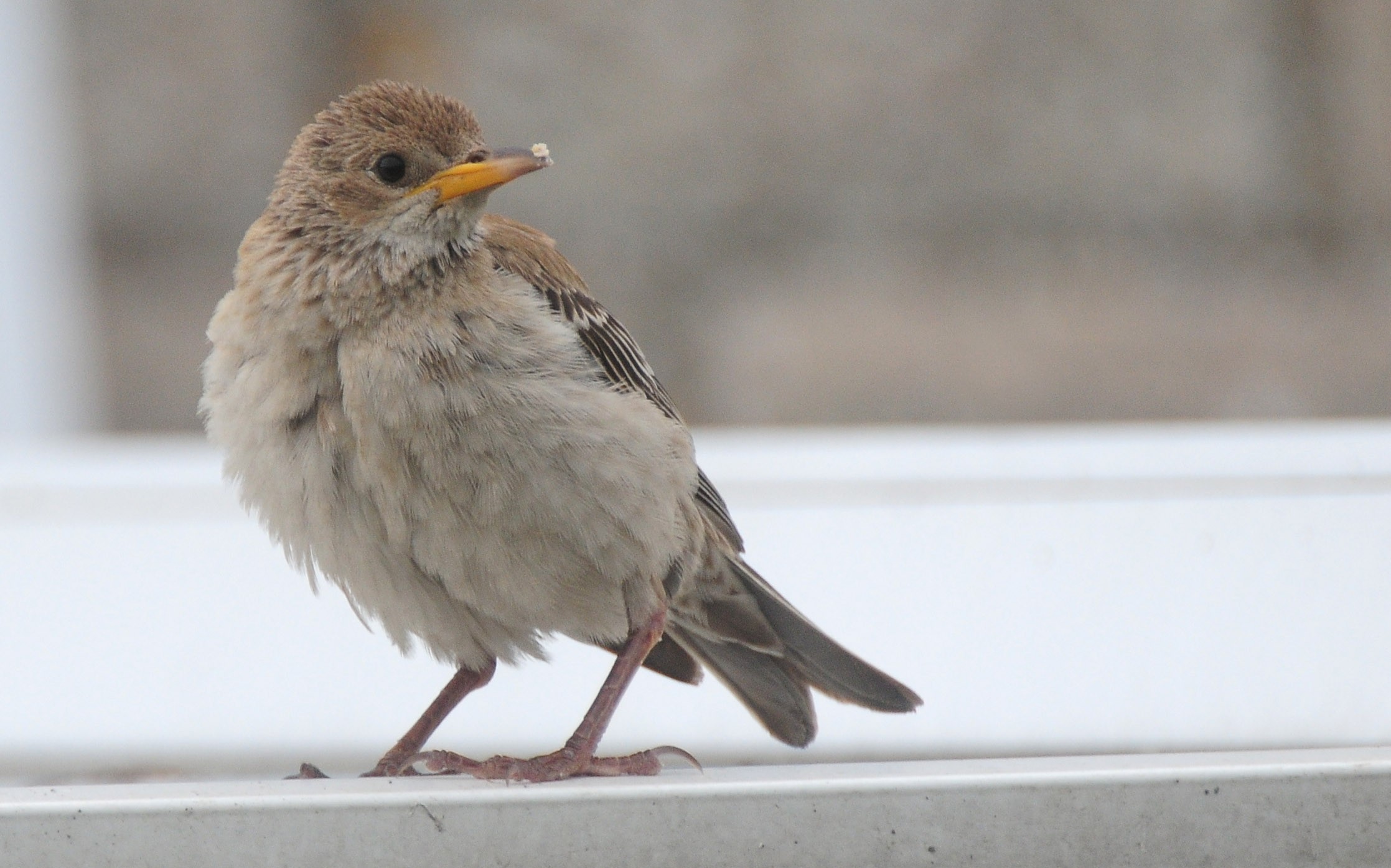 Rose-coloured Starling, Portland, Dorset (Photo: Brendan Sheils)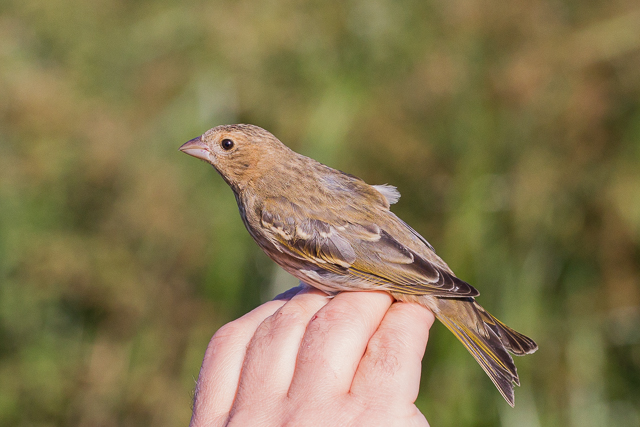 Common Rosefinch, Buckton, East Yorkshire (Photo: David Aitken)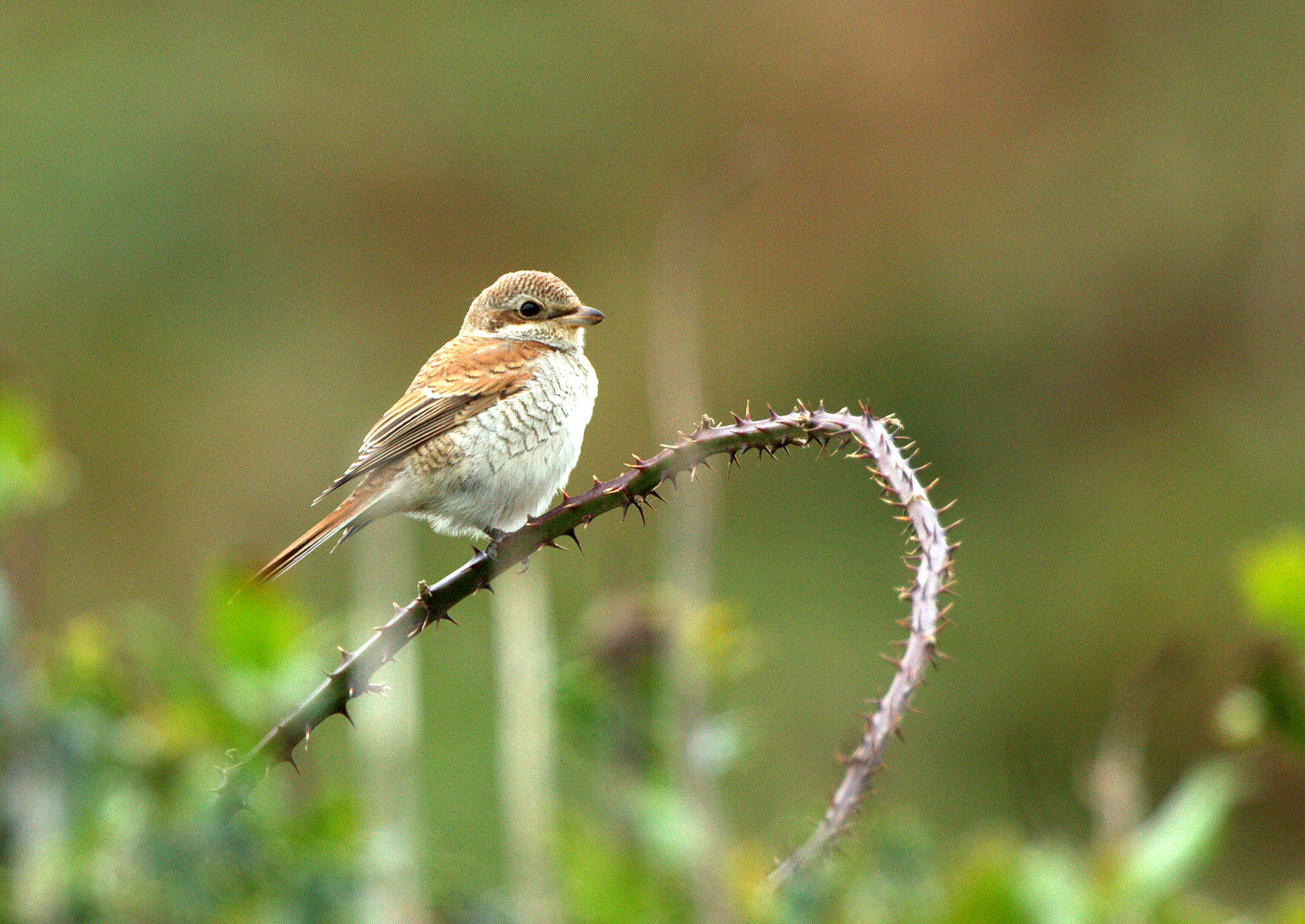 Red-backed Shrike, Porthgwarra, Cornwall (Photo: Brian Mellow)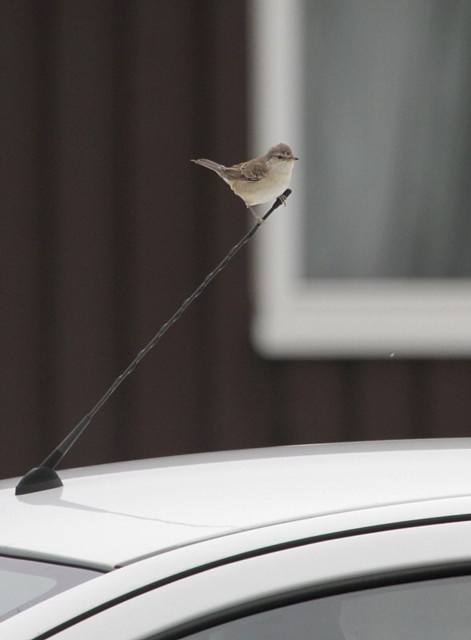 Barred Warbler, Scatness, Mainland, Shetland (Photo: Steve Minton)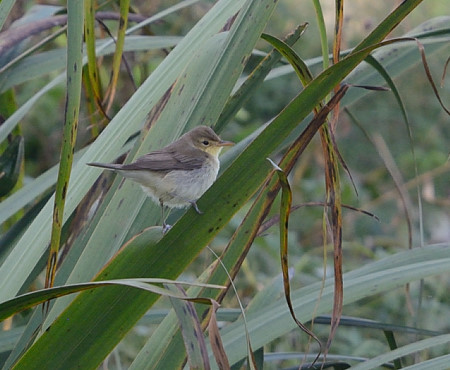 Melodious Warbler, Tory Island, Donegal (Photo: Gerard Murray)
Pallid Harriers tend to crop up routinely in mid-September nowadays and five were recorded this week. In addition to the aforementioned juvenile on Shetland, juveniles were at Polgigga, Cornwall, on 14th, Storrington, W Sussex, on 15th, Holy Island, Northumberland, from 15–18th and Dungeness, Kent, on 17th.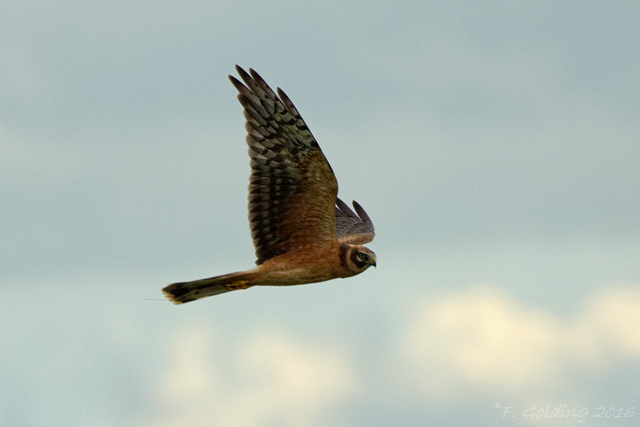 Pallid Harrier, Holy Island, Northumberland (Photo: Frank Golding)
Alkborough Flats' Western Swamphen continued to perform on and off to 19th at least, although views are somewhat more distant than those enjoyed at Minsmere earlier in the summer. One wonders how long it'll hang around — given the species' obvious distaste for colder weather, you'd assume that the lengthening nights and cooler conditions on their way will encourage it to head for warmer pastures. Indeed, with no sign on 20th, that may already be the case.
Other news included the continued survival of the Red-footed Booby in care in East Sussex, which seems to be doing much better this week and, if reports are to be believed, is to be flown to Florida to continue its recuperation. Uncorroborated reports of mega seabirds concerned a Barolo Shearwater past Pendeen, Cornwall, on 16th and a Black-browed Albatross past Low Newton, Northumberland, on 18th.
A north-westerly blow in the North Sea this week afforded east-coast birders reasonable seawatching opportunities. As well as a handful of Great Shearwaters tracked in the North-East, Sooty Shearwater numbers were excellent (including a hugely impressive 1,003 past Flamborough Head on 17th) and Long-tailed Skuas were also well represented. The odd Grey Phalarope and Sabine's Gull was also logged. Arguably the week's most extraordinary record, however, was a Cory's Shearwater astonishingly photographed over Regent's Park, London, in the late morning on 15th.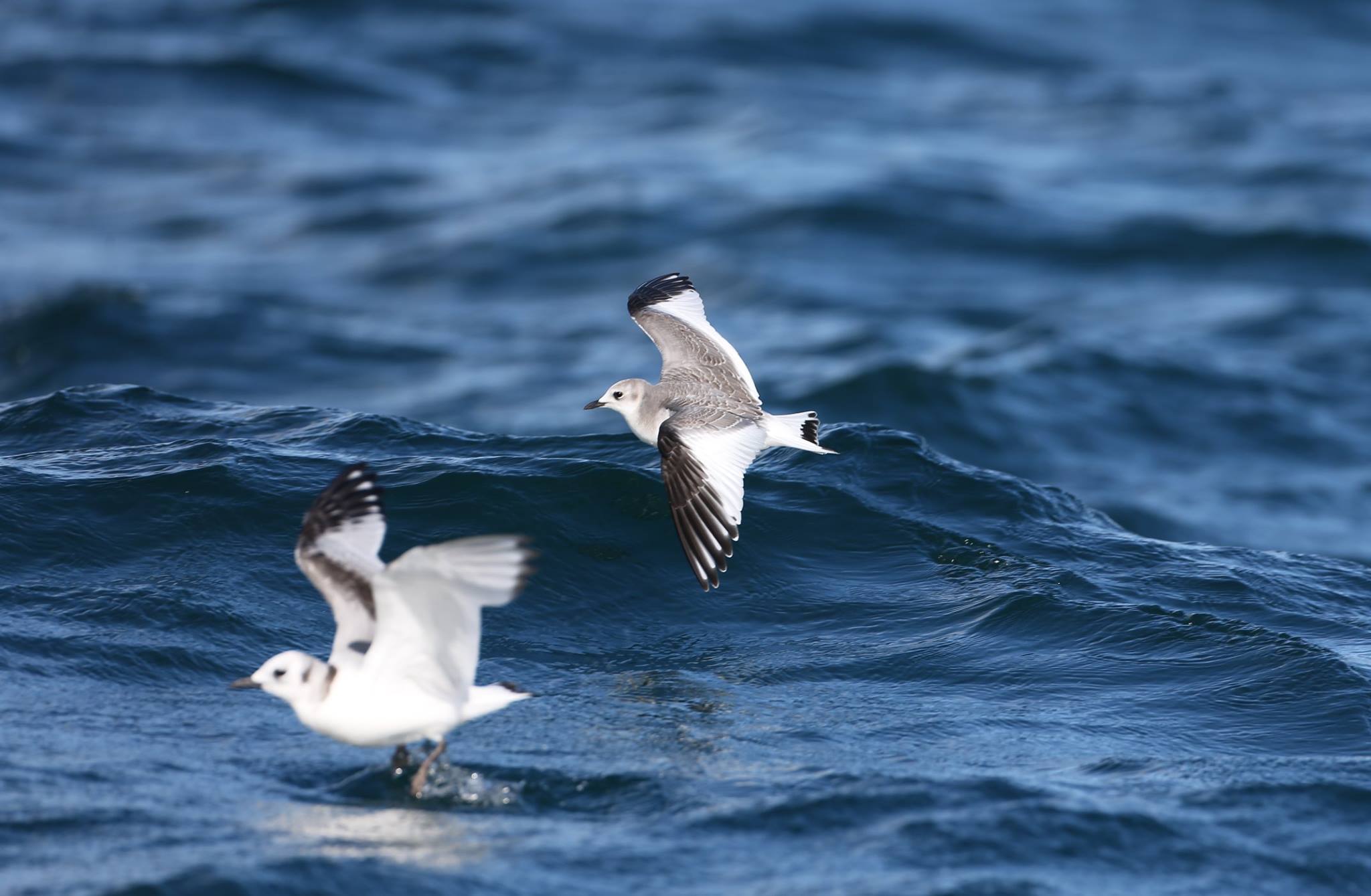 Sabine's Gull, The Minch, Highland (Photo: Nick Davies)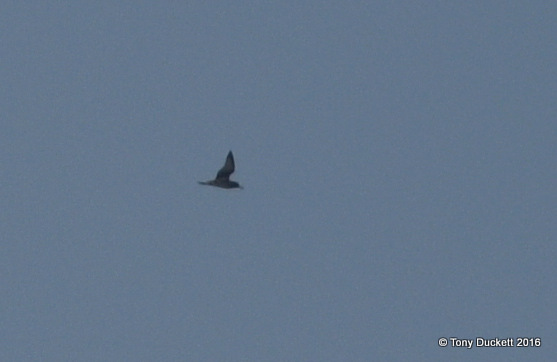 Cory's Shearwater, Regent's Park, Greater London (Photo: Tony Duckett)
All but one of the week's nine Semipalmated Sandpipers were in Ireland, the sole British record concerning a juvenile on the Ythan Estuary, Aberdeenshire, from 17th. Three were at Tacumshin, Co Wexford, on 20th, while four were logged in Co Kerry. Nine Baird's Sandpipers were noted, including two at Derrymore, Co Kerry, on 18th and a new bird at Rusheen Bay, Co Galway, from 19th. Last week's popular bird at Upton Warren finally departed on the morning of 16th. An adult White-rumped Sandpiper was at Tacumshin on 20th, while an adult in the Pennington Marshes area of Hampshire from 19th was a nice record. At least 30 Pectoral Sandpipers were noted across Britain and Ireland, though Buff-breasted Sandpipers only just scraped into double figures.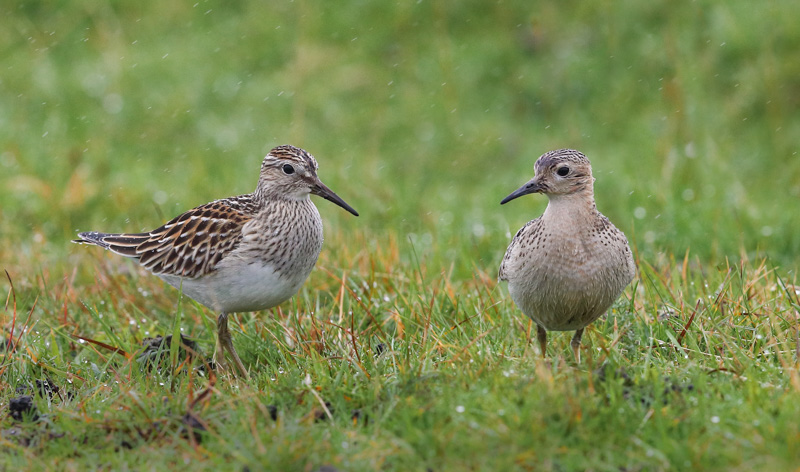 Pectoral Sandpiper, Davidstow Airfield, Cornwall (Photo: Tim White)
The American Golden Plover stayed at Davidstow Airfield, Cornwall, to 15th, and a juvenile was reported on Winterton beach, Norfolk, on 16th. Four Long-billed Dowitchers were noted in Ireland, including a pristine juvenile alongside the Baird's Sand at Rusheen Bay. Two were in Co Waterford and a fourth was reported at Clonakilty, Co Cork. The good autumn for Lesser Yellowlegs continued, with five new birds (Dorset, Devon (2), Essex and Co Wexford) logged and a further two lingering from previous weeks. The Hudsonian Whimbrel remained at Perranuthnoe, Cornwall, all week. The Red-necked Phalarope lingered at Thorney Island, W Sussex, to 15th and a Temminck's Stint stopped in at Hanningfield Reservoir, Essex, on 19th.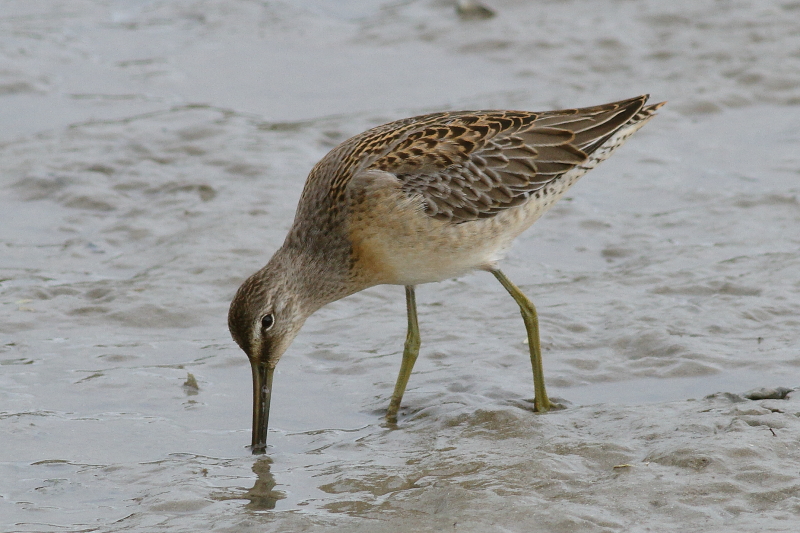 Long-billed Dowitcher, Rusheen Bay, Galway (Photo: Dermot Breen)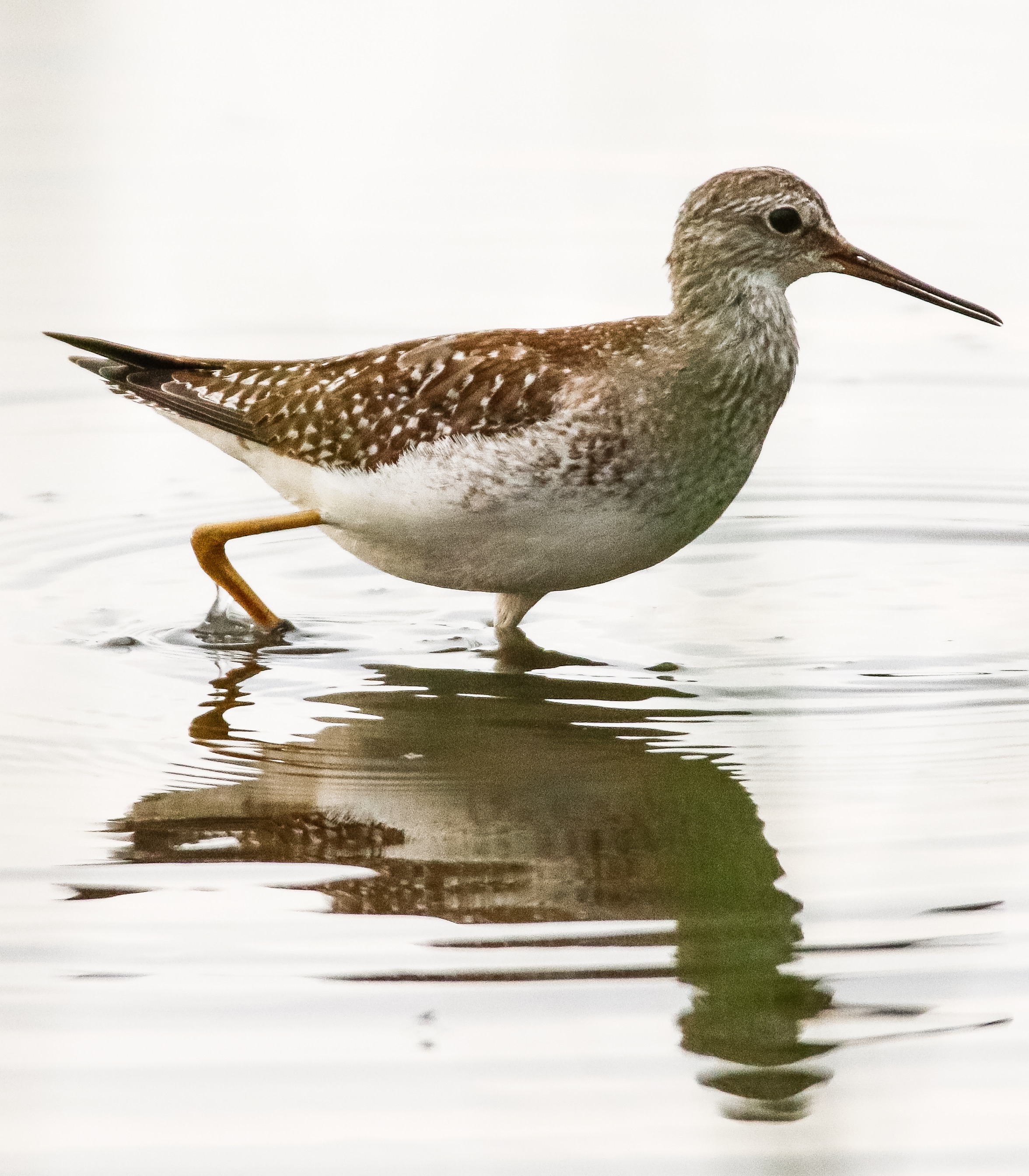 Lesser Yellowlegs, The Hythe, Essex (Photo: James Hume)
Last week's Whiskered Tern hung on at Argal Reservoir, Cornwall, to 16th. The juvenile White-winged Black Tern showed well at High Rid Reservoir, Gtr Man, to 15th; the Cleveland bird was last seen at South Gare on 15th and another flew past Cliffe Pools, Kent, the same day. The Forster's Tern was still at Soldier's Point, Co Louth, on 17th. A Bonaparte's Gull was new at Seafield, Co Clare, on 20th, but the week's gull highlight was a smart adult Franklin's in the Whittle Dene Reservoirs area of Northumberland from 16th. Candidate Azores Gulls were reported from Cork City and Chew Valley Lake on 18th.
The drake American Black Duck continued at Strontian, Highland, and a drake Surf Scoter was in Lunan Bay, Angus & Dundee, all week, but wildfowl news was otherwise scant — other than the return of the first Pink-footed Geese across Britain.
Cattle Egrets lingered in Lancashire, Cheshire and Kent, and Purple Herons hung on at Elmley, Kent, to 15th and on Otmoor, Oxon, to 18th. Five sites logged Glossy Ibises including twos at Ham Wall, Somerset, and Rye, E Sussex.
Western Palearctic news
Belgium's fourth Pygmy Cormorant was at Diksmuide, West Flanders, from 18th — it's the first twitchable in the country since 2003 and is tantalisingly close to British shores. Meanwhile just across the border in the Netherlands, a Western (galactotes) Rufous Bush Robin was performing well at Maasvlakte on 20th and represents a national second.

Rufous Bush Robin, Netherlands (Video: JoJo Verheij)
A mega bird for the Azores was a juvenile Audouin's Gull at Ribeira Grande, São Miguel, on 17th, while other notable records from the archipelago included a Greater Yellowlegs on Corvo and a Least Sandpiper on Faial.
A smart juvenile Western Sandpiper at Lac de Grand-Lieu, Loire-Atlantique, on 18th could well be the bird seen in the Outer Hebrides earlier this month. It represents the sixth for France. In the south of France the adult Least Sandpiper, now in winter plumage, was seen again in the Camargue.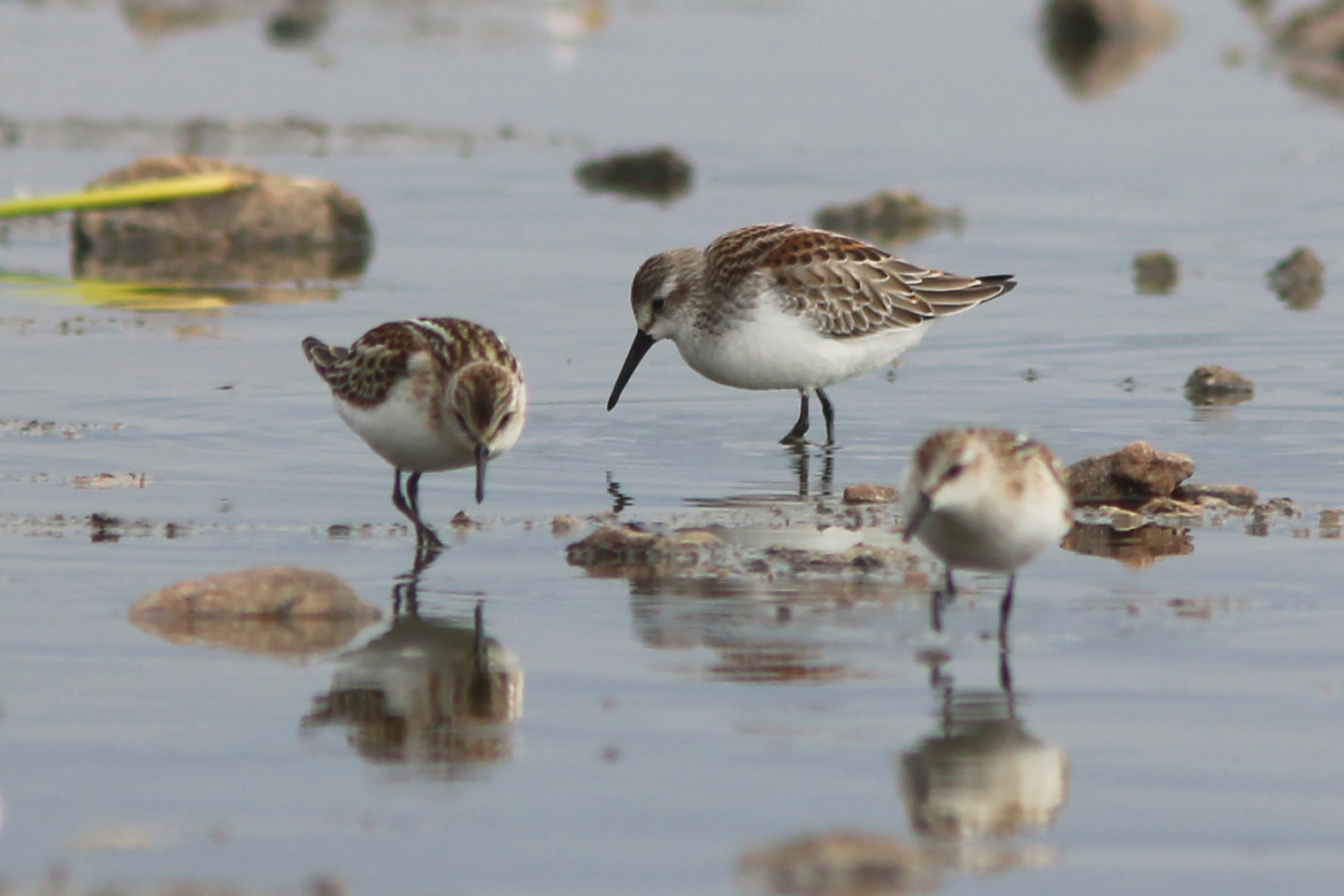 Western Sandpiper, France (Photo: Sébastien Reeber)
Other notable records included what looks a very good shout for a young female Stejneger's Stonechat at Falsterbo, Sweden, and Europe's first Swainson's Thrush of the autumn on Heimaey, Iceland, both on 20th. A Pallas's Grasshopper Warbler was at Klepp, Rogaland, Norway, on 15th and a Black-winged Kite was on Falster, Denmark, the same day. In Spain the metal-ringed Elegant Tern ('Bird A' in our recent article) was on the beach at the Doñana National Park on 19th.