The week at a glance
This week, many listers finally scratched an itch that began on a fateful late May afternoon in Norfolk in 1993 as, after a number of teasing records, a Pacific Swift lingered long enough to be twitched by the masses. The bird was first found at Trimley Marshes (Suffolk) late morning on Saturday 15th, and many would-be observers will have been cautious to set off on the initial news alone. However, around 30 minutes later came the all-important "still present" message that set the wheels in motion for a twitch that saw several hundred make the arduous yomp down to the banks of the Orwell. Despite almost biblical rain on the Saturday afternoon, the swift lingered there until dusk, hawking low over the lagoons in the strong winds and allowing birders from as far as Fife to witness it before dusk.

Pacific Swift, Trimley Marshes SWT, Suffolk (Photo: Peter Moore)

Pacific Swift, Trimley Marshes SWT, Suffolk (Photo: Josh Jones)
Though not present at first light the following morning, it reappeared at Trimley a little before 07:30 on 16th and, unusually for a swift, allowed those who couldn't make it on its first day a second bite at the cherry. Although it lingered throughout the morning and into the afternoon, the weather across much of southeast England and East Anglia was improving at an ominous pace, and it was perhaps no real surprise when the dreaded message "still to 16:05 but not since" was released a little after half past five. Needless to say, there was no further sign by dusk and, for those unfortunates who arrived at Trimley late that afternoon (including some from as far away as Belgium), this was 30th May 1993 all over again...

Pacific Swift, Trimley Marshes SWT, Suffolk (Photo: John Richardson)
Rather more reliable throughout the week was a stunning Roller just south of Holt Country Park (Norfolk), found during the afternoon of 16th and providing Sunday swift twitchers with a fine opportunity to 'double up'. The bird — the first for the county since a one-day visitor in 1991 — proved mobile at times, but was usually to be found in the same general area and was still present late on 19th.

Roller, Edgefield, Norfolk (Photo: Penny Clarke)

Roller, Holt, Norfolk (Photo: David Bratt)
Even though it's the third week of June, a trickle of spring passage persisted. Fair Isle once again claimed pole position as it notched up a Paddyfield Warbler on 16th, and the Western Subalpine Warbler was replaced by a second trapped and ringed on 17th. Marsh Warblers were present there throughout the week (with at least three on 19th), and both Icterine Warbler and Ortolan were seen on 14th, with a couple of Red-backed Shrikes thrown in for good measure.

Paddyfield Warbler, Fair Isle, Shetland (Photo: David Parnaby)

Western Subalpine Warbler, Fair Isle, Shetland (Photo: David Parnaby)
One of the most popular birds of the week was a singing Greenish Warbler on Turton Golf Course, near Chapeltown (Lancs). Found on 13th, the bird lingered throughout the weekend and on to 18th, giving birders the rare chance to witness a territorial bird on UK soil. Further Greenish Warblers were on Portland (Dorset) on 16th and Skokholm (Pembrokeshire) on 18th.

Greenish Warbler, Chapeltown, Lancashire (Photo: Jason Atkinson)
In Devon, the peculiar Lesser Whitethroat — first reported as a Western Orphean Warbler on 4th but quickly reidentified the following morning — was still singing at Newton Abbott on 19th. The song appears to best fit the form margelanica, to which the bird also responds; breeding in northern China, this taxon forms part of the Desert Lesser Whitethroat complex.
Miscellaneous scarcities included a Hoopoe in a private garden in Hampreston (Devon) on 19th, Bee-eaters over Spurn (E Yorks) and Winterton Dunes (Norfolk) on 14th, Red-rumped Swallows at Asta (Shetland) on 13th and Swalecliffe (Kent) on 17th, and a White-spotted Bluethroat at Martin Mere (Lancs) on 19th. A Woodchat was at Sennen Cove (Cornwall) on 18th–19th, while a fabulous male Rose-coloured Starling turned up in a garden in Wells-next-the-Sea (Norfolk) on 19th; the Isle of Man bird was still at the Calf of Man on 16th.
Content continues after advertisements

Rose-coloured Starling, Wells-next-the-Sea, Norfolk (Photo: Adi Sheppard)
Late migrants include four widely scattered Marsh Warblers, an Icterine Warbler on Fetlar, seven Red-backed Shrikes and as many as ten Common Rosefinches. A particularly fine red male singing at Tressait (Perth/Kinross) was the best-looking of the latter, and was one of several scattered around the Scottish Highlands and islands. A decent Irish record involved at least one on Great Saltee Island (Wexford) on 19th.

Common Rosefinch, Tressait, Perth & Kinross (Photo: Peter Stronach)
Shetland's drake Black Duck reappeared at Boddam on 16th, while a Green-winged Teal was on the archipelago at Orbister on 13th — others were at Marloes Mere (Pembrokeshire) on 17th and Slimbridge (Glos) on 19th. The drake Ring-necked Duck remained on Shetland and the Ferruginous Duck was still at Chew Valley Lake (Somerset). Shetland also laid claim to a new first-summer drake King Eider at Tresta Voe on 15th and the drake also remained in Aberdeenshire. Nearby, the Blackdog/Murcar area doubled its tally of Surf Scoters to two drakes and a third was seen off Girdle Ness on 19th. Two were also in the Sound of Harris on 14th with further drakes past Ballycotton (Cork) on 16th and still off Inch (Kerry) on 14th.
A late White-billed Diver was off Knock Head (Aberdeenshire) on 14th, with a Wilson's Storm-petrel seen past Porthgwarra (Cornwall) on 13th. Otherwise, seawatching remained fairly slow save a Cory's Shearwater off Ballycotton on 15th and a smattering of returning Balearic Shearwaters off the south and southwest coasts, as well as the odd Pomarine and Long-tailed Skua.
The elusive Squacco Heron remained at Brading Marshes (IoW) to 14th at least, while Glamorgan's long-staying Purple Heron was still at Kenfig on 15th–16th; another flew over Hessle (E Yorks) on 19th. Great White Egrets were in East Yorkshire, Suffolk, Ceredigion, Carmarthen and again along the Wirral coastline. A Black Stork flew up Troutsdale (N Yorks), presumed escaped White Storks were seen in Derbyshire and Lincolnshire, and the Glossy Ibis remained in Pembrokeshire. Away from their usual strongholds, Cranes were still on the Isle of Man and Shetland.
Kent's co-operative Black Kite was still near Faversham on 15th, and a possible was seen from a moving car nearby on 17th; three further reports of flyovers emanated from Cambridgeshire.
Of the shorebirds seen during the week, standing head and shoulders above the pack was a marvellous breeding-plumaged female Wilson's Phalarope at Yarmouth (IoW) on 18th–19th, representing yet another great bird for the island. Five Red-necked Phalaropes were seen at Minsmere (Suffolk), Vange Marshes (Essex), Kenfig (Glamorgan), Berry Fen (Cambs) and still at Coombe Hill Meadows; the latter has now been present over the month.

Wilson's Phalarope, Yarmouth, Isle of Wight (Photo: Ashley Howe)

Red-necked Phalarope, Kenfig NNR, Glamorgan (Photo: Mark Hipkin)

Pectoral Sandpiper, Low Newton-by-the-Sea, Northumberland (Photo: Gary Woodburn)
The White-rumped Sandpiper was still in Findhorn Bay (Moray) on 14th, while eight Pectoral Sandpipers comprised birds in Cornwall, Norfolk (2), Lincolnshire, Cheshire, South Yorkshire, Northumberland and Aberdeenshire, with the latter county also claiming one of the week's two Temminck's Stints. The confiding first-summer American Golden Plover lingered at Cuckmere Haven (E Sussex) to 14th before doing a Friday night bunk; an adult was also seen briefly at Needingworth Quarry Lakes (Cambs) on 18th. A Stone Curlew was at Noss (Shetland) on 19th.

American Golden Plover, Cuckmere Haven, East Sussex (Photo: Mickd)

American Golden Plover, Cuckmere Haven, East Sussex (Video: John Reeves)
In Lincolnshire, a Gull-billed Tern paid a couple of brief visits to Kirkby-on-Bain Pits during the afternoon and evening of 18th, while yet another new Bonaparte's Gull — a first-summer — was unearthed on Tiree (Argyll) on 18th. The Kent 'Boner' continued its now lengthy vigil at Oare Marshes throughout and looks set for a summer stay; the same applies to the first-summer Ring-billed Gulls seen in Counties Wexford and Kerry this week.

Bonaparte's Gull, Tiree, Argyll (Photo: John Bowler)
Photo of the Week

Arctic Tern, Cara, S.Ronaldsay, Orkney (Photo: Maxwell Law)
As you'd expect, most of our Photos of the Week are primarily about birds and what they're doing. Occasionally, though, we like to feature more artistic shots that are about the image and its aesthetics. Photographer Maxwell Law has sent us almost 600 images over the last five years, many of which have been overtly 'arty', having been tweaked for graphic effect using image editing tools. One of Maxwell's favourite techniques is to convert images to black and white which, although common in other branches of photography, is very difficult to pull off in bird photography. This week, though, an overflying Arctic Tern on Orkney provided the perfect subject for this treatment, partly due to the fact that this was a scene where colour would not be expected by the viewer. In the absence of colours, effective use must be made of the range of shades from black to white to create a satisfying result. Maxwell has achieved that by creating a high key image that still has a full range of tones. Beyond the silvery monochrome conversion, though, Maxwell has conveyed the delicate beauty of this species, achieved engagement through the eye contact and even managed to include the focal point of the fish held in the tip of the bill. Most of all, though, the elegant shape of the bird placed squarely in the frame with space to 'fly into' makes for a pleasing and memorable image that we're delighted to select as Maxwell's first Photo of the Week.
Other Notable Photos

Pacific Swift, Trimley Marshes SWT, Suffolk (Photo: Ian Curran)

Roller, Hungary (Photo: John Fielding)

Night Heron, Hungary (Photo: Gary Spicer)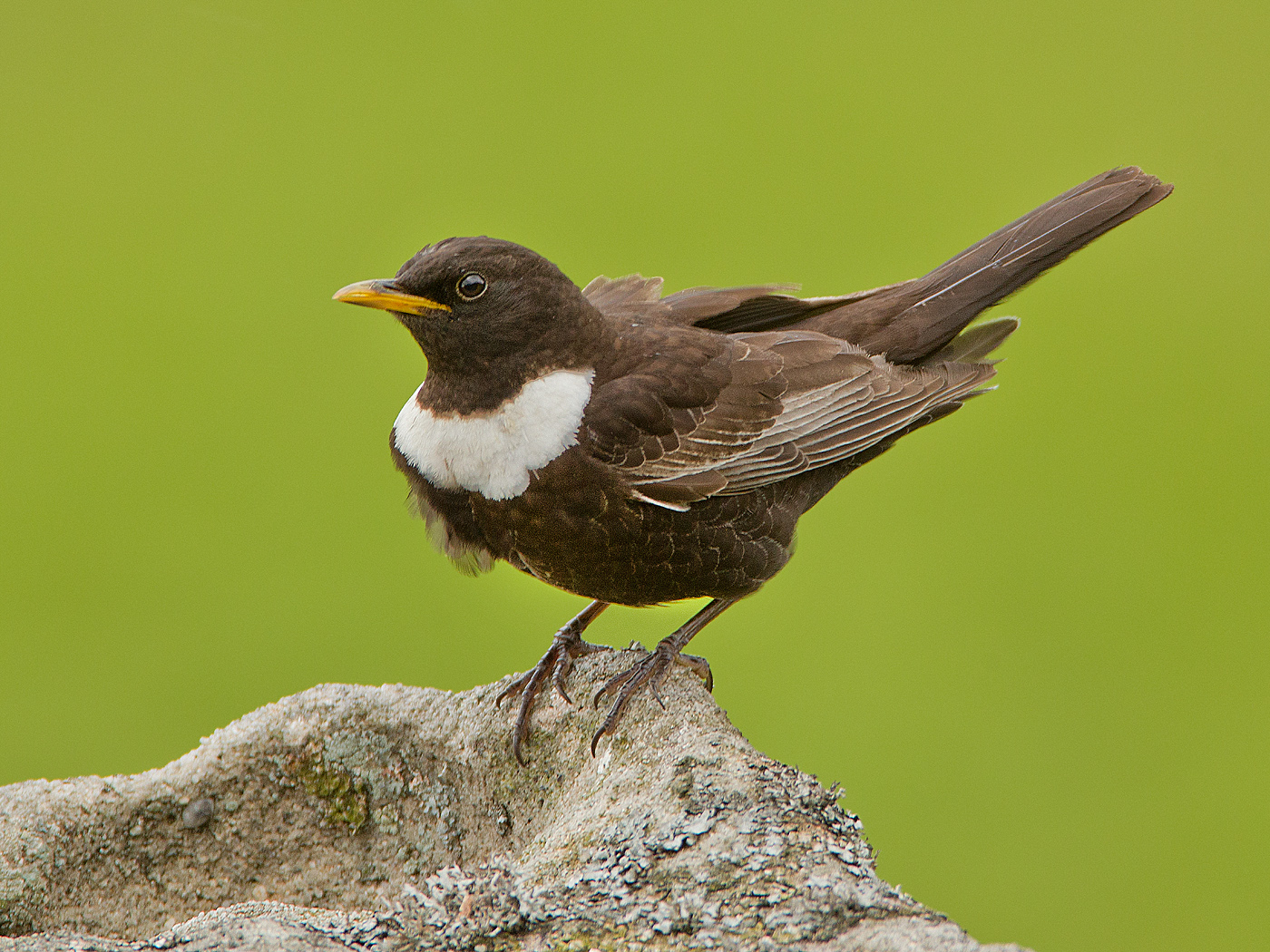 Ring Ouzel, undisclosed site, Derbyshire (Photo: Jamie MacArthur)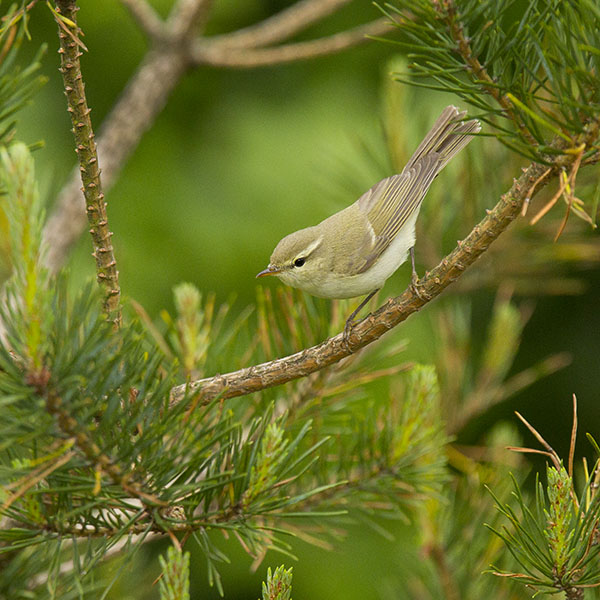 Greenish Warbler, Chapeltown, Lancashire (Photo: John Barlow)

American Golden Plover, Cuckmere Haven, East Sussex (Photo: Will Rawles)

Short-eared Owl, Claddach Baleshare, N.Uist, Outer Hebrides (Photo: Mick Colquhoun)

Hoopoe, Poland (Photo: Artur Stankiewicz)

Tawny Owl, Denmark (Photo: Helge Sorensen)

Wren, undisclosed site, Greater London (Photo: Gerhard Hofmann)

Redshank, Boyton & Hollesley Marshes RSPB, Suffolk (Photo: Nick Brown)

Grasshopper Warbler, Kingston, Suffolk (Photo: John Richardson)

Spotted Flycatcher, private site, Suffolk (Photo: Jon Evans)