On 12th June my husband and I had started a long meander south to our home on Hayling Island following an excellent 10 days' birding in Scotland. One of the reserves we had previously visited on a similar trip was at High Hauxley near Amble in Northumberland, and having liked it there we decided to call in again. It was a beautiful early summer day, sunny with low winds as it had been for a few days, so ideal for enjoying some birding.
On arrival we had a short chat with volunteer warden Tim Mason, who advised us that both Red-breasted Goose and Lesser White-fronted Goose had been seen, which raised our excitement levels as we were not expecting to see anything out of the ordinary. We headed straight to the Tern hide; as we approached a flock of seven Bar-headed Geese were on the lake briefly but flew, and we caught a glimpse of the Red-breasted Goose amongst a flock of Greylags.
Inside the hide a quick scan gave good views of the Red-breasted, so I settled down to scope what else was out there. I noticed what looked like a small wader walking up from the water's edge, but it disappeared behind a Greylag before I had a chance to see it properly, so I didn't think too much of it and continued scoping. After a few minutes I decided to look for the bird again, and luckily it had now partially appeared from behind the Greylag. I could see it was a pale, Blackbird-sized bird and it did not look at all familiar so I called to my husband to have a look. He also did not recognise it, so we enlisted the assistance of two others in the hide, Hector Galley and another touring birder from Watford. Their reaction was silence and I began to realise that this was not something common. My husband and Hector started to discuss that it could be a pratincole but we did not have a comprehensive bird guide between us so could not be sure. My husband ran back to our camper van to get the Collins guide and to alert Tim Mason that we might have a pratincole. When he returned (followed closely by an excited Tim) the book confirmed that it was indeed a pratincole, as by now the bird had moved around and given better views. The general consensus at this stage was a Collared Pratincole based on range, but there had been no good views of it in flight to note any white trailing edge to the wing which would confirm the ID.
Content continues after advertisements
Hector called Alan Tilmouth from BirdGuides to enlist his expert assistance in IDing the bird, and my husband tweeted a picture of it. A Lapwing started to harass the bird and it briefly took to the wing but not enough to positively identify whether it was Collared, or the unlikely mega rarity of a Black-winged. Others started to arrive and views were mixed, but after further harassment by the Lapwing and a few short flights several were becoming confident that the bird was in fact a Black-winged. Among all the building excitement a Great White Egret started to show, and the seven Bar-headed Geese returned along with an escaped Swan Goose that was also on the small lake!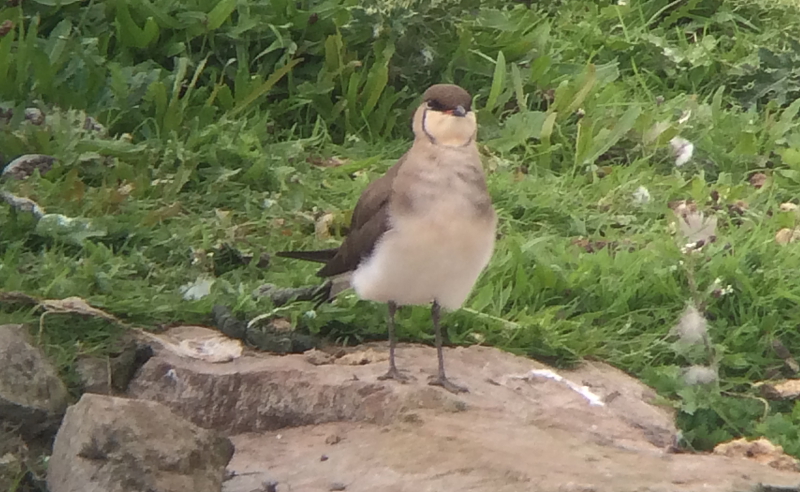 Black-winged Pratincole, Hauxley NR, Northumberland (Photo: Alan Tilmouth)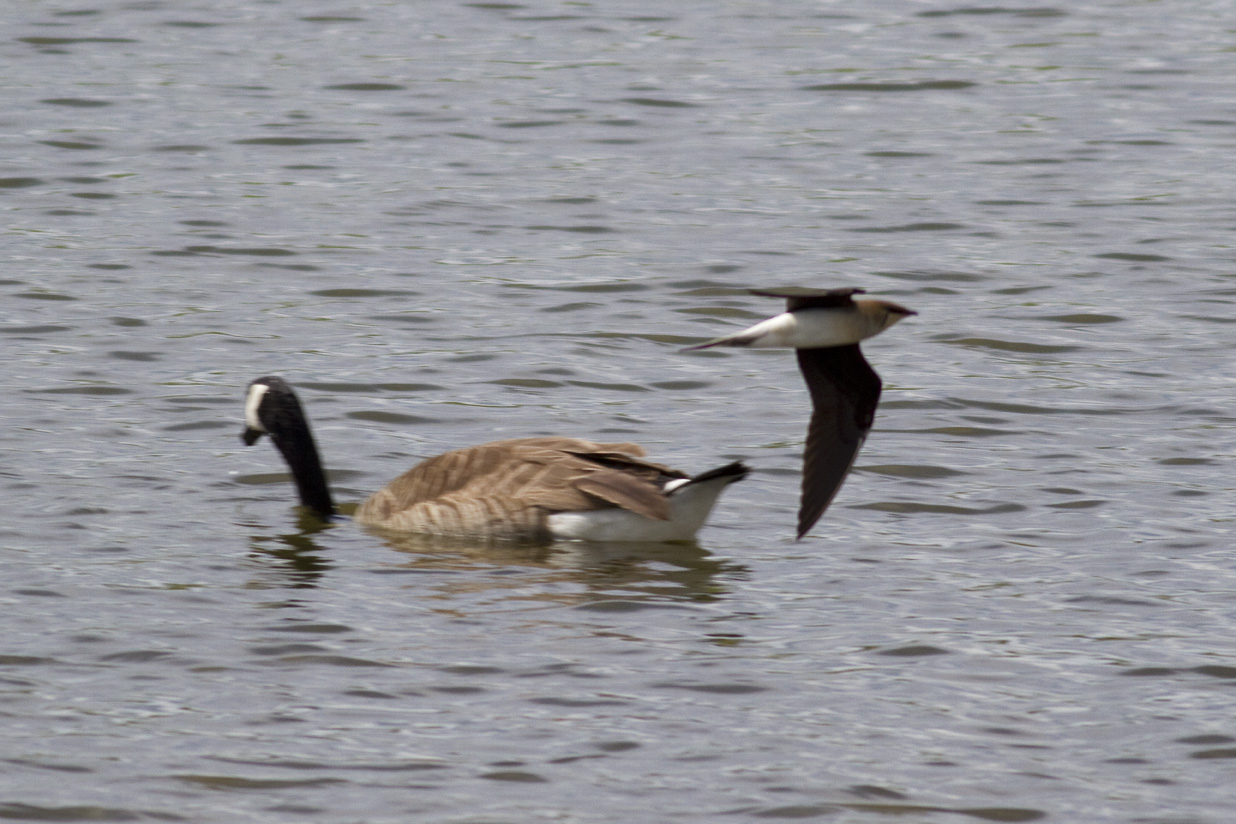 Black-winged Pratincole, Hauxley NR, Northumberland (Photo: Tim Mason)
Unfortunately we had to leave at the height of the debate to catch a boat, but thanks to the great work of Alan and the BirdGuides team, and the excellent photos taken by Hector, Dave Dack and Tim, amongst others, the bird was subsequently confirmed as being a mega-rare Black-winged Pratincole. Sadly the bird flew south around two hours after I had first found it. This was my first-ever rarity, and I was later informed that it was a first for Northumberland, which made it even more special. A top find on a really good reserve managed by a friendly and welcoming team, and I will never forget our parting conversation with Tim as we headed for the reserve on arrival: "You never know what's out there." How right we were!