About 11:15 on 25 November I was nearing Galley Head to start painting when I received a phone call from Lynne de Beer. She and her husband Ted had found a bird which they thought was a bittern species at the small lake below Castlefreke House.
I was there in a couple of minutes and they described what they had seen, which was enough for me to be convinced they had indeed seen a bittern. We watched where they had last seen it, but it wasn't for about an hour before it flew into some bulrushes closer to us — a bittern alright.
After a few minutes it went up onto the open bank behind and stuck its neck and head directly up in the air. Its neck was pale fawn with chestnut stripes. After a while it then flew into the feeder channel to the lake in front of us, though landed out of view on the near side. Ted and Lynne were just about to leave when I noticed the bird climbing up onto the bridge.
The bittern had a good look around before crossing over the bridge and proceeding to fish along the opposite bank of the channel. We enjoyed great views in full sunshine for about an hour and a half, by which time several other birders had arrived.
Lynne had left an ID guide behind and, along with Mike and June Fox, we were able to positively identify the bird as an American Bittern. The supercilium was long, extending well behind the eye, and the plumage — particularly the streaking — had a distinct chestnut colour to it, the scapulars chestnut with cream fringing.
Denis O'Sullivan arrived to claim his 415th Irish bird — what an easy twitch!
The reeds around the lake are not extensive, and with patience it should be an easy tick for any visiting birders. It seemed to be feeding well on frogs and small fish. The lake is easily viewable from the road; please all park on one side and do not block access. Well done to Lynne and Ted de Beer on finding this American mega!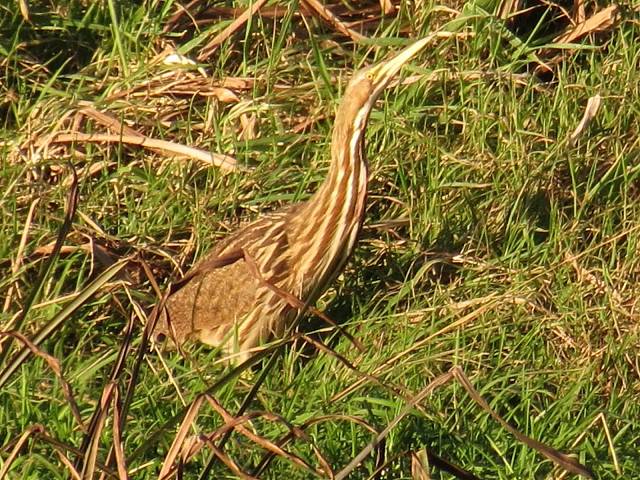 American Bittern, Castlefreke, Co Cork, 25 November 2015 (Photo: Paul Moore)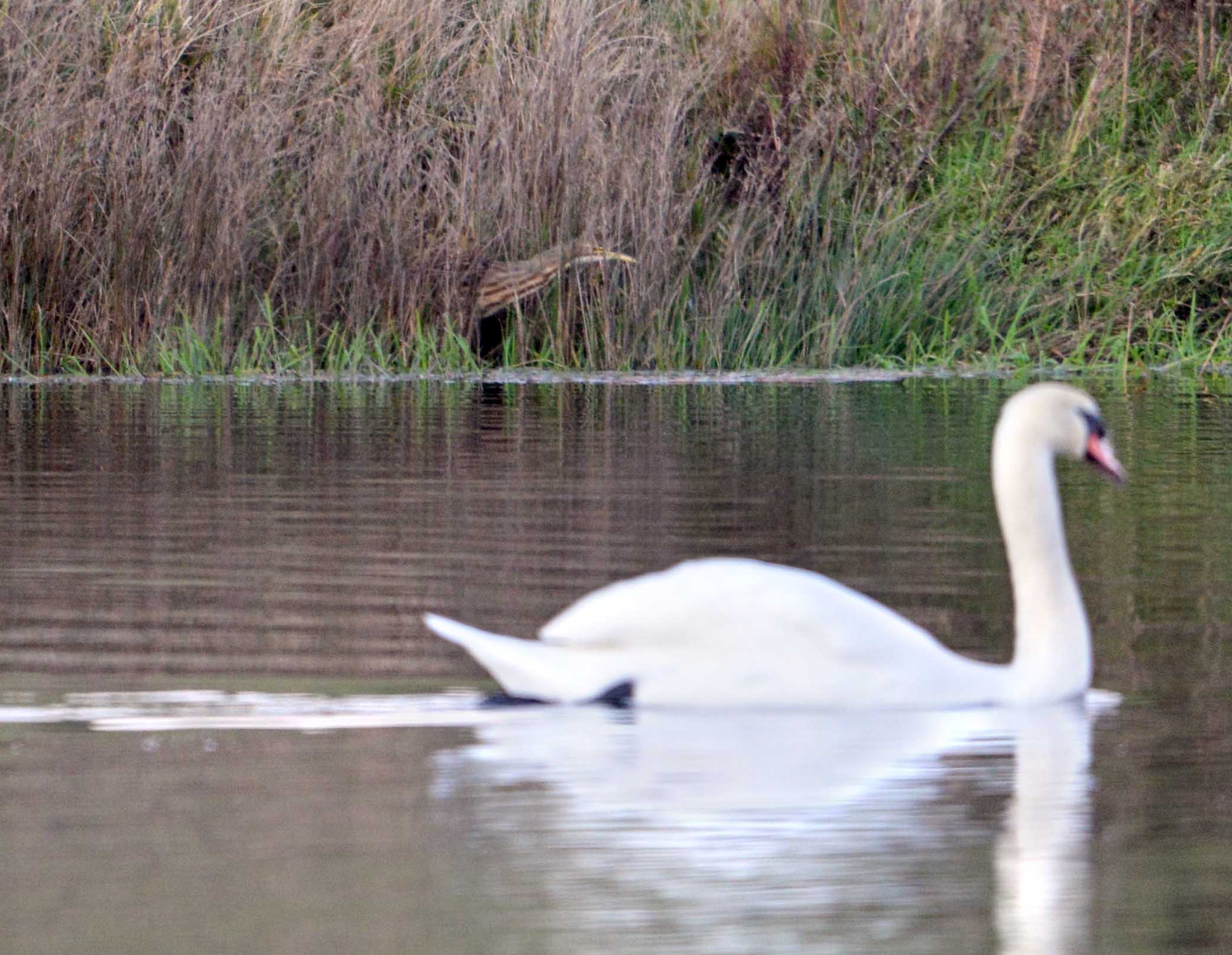 American Bittern, Castlefreke, Co Cork, 25 November 2015 (Photo: Richard Mills)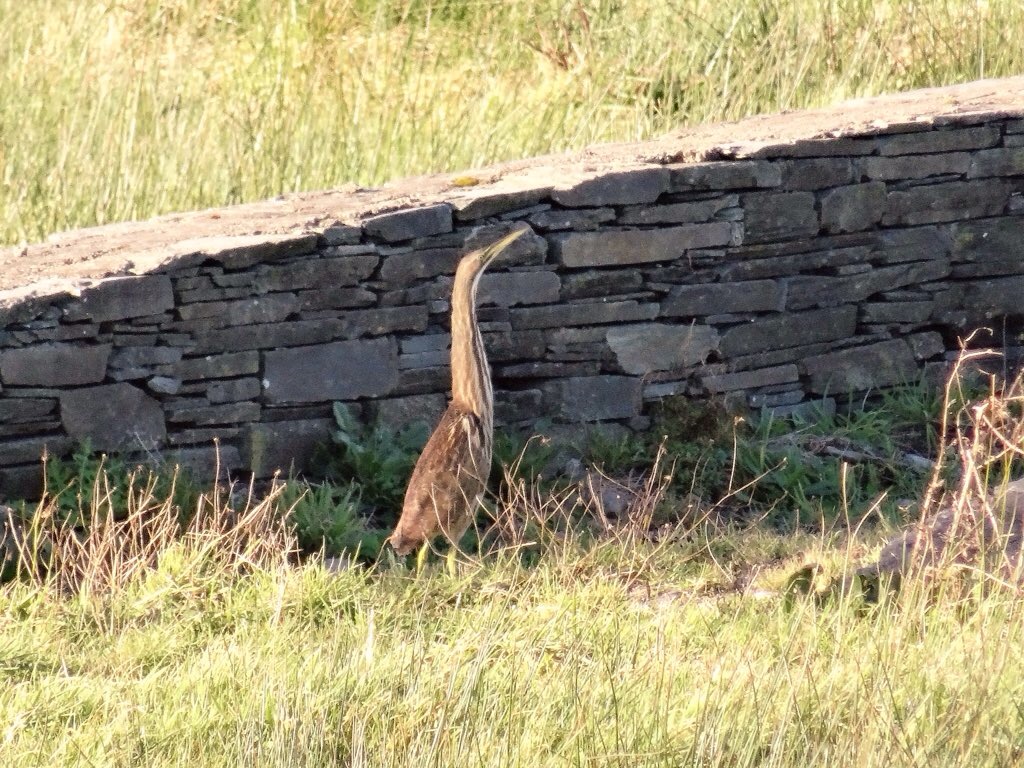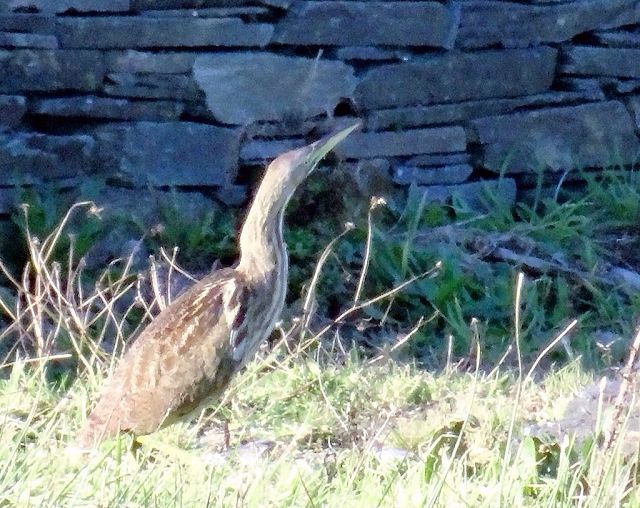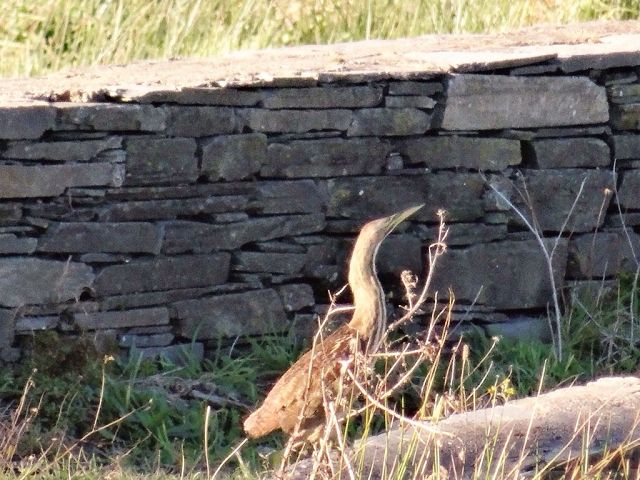 American Bittern, Castlefreke, Co Cork, 25 November 2015 (Photos: Peter Wolstenholme)