It is pretty much every birder's nightmare to find out about a rare bird on their patch after the event. On the evening of Tuesday 6 November, I walked in the door at home having spent the day out in the field. I had been looking for the usual late autumn suspects – Pallas's or Hume's Leaf Warblers, perhaps, or even a rare wheatear. In reality, on my patch at Meols and Hoylake, which is situated on Cheshire's Wirral Peninsula, it's more a case of hope than expectation.
Taking off my binoculars and jacket, I noticed I had missed a couple of calls from fellow Wirral birder Steve Williams, so I rang him back. "Have you checked your e-mails?" was his opening comment. I hadn't! I fired up my laptop and saw an email entitled "Not 100% it's a Northern"; after a few seconds up popped two pictures of a first-winter male Pied Wheatear with a line saying that it had been present at Meols since Monday! My response was a flurry of expletives, but of course I was delighted for the finder, Richard Ashford. Full credit to him for forwarding his photos to Richard Smith (of www.deeestuary.co.uk), who in turn forwarded the pictures to Steve and myself. "It's a Pied, isn't it?" came the rhetorical question from Steve which brought me back into the land of the living as I continued to stare at my screen in disbelief. "Yes, it's a Pied," I replied.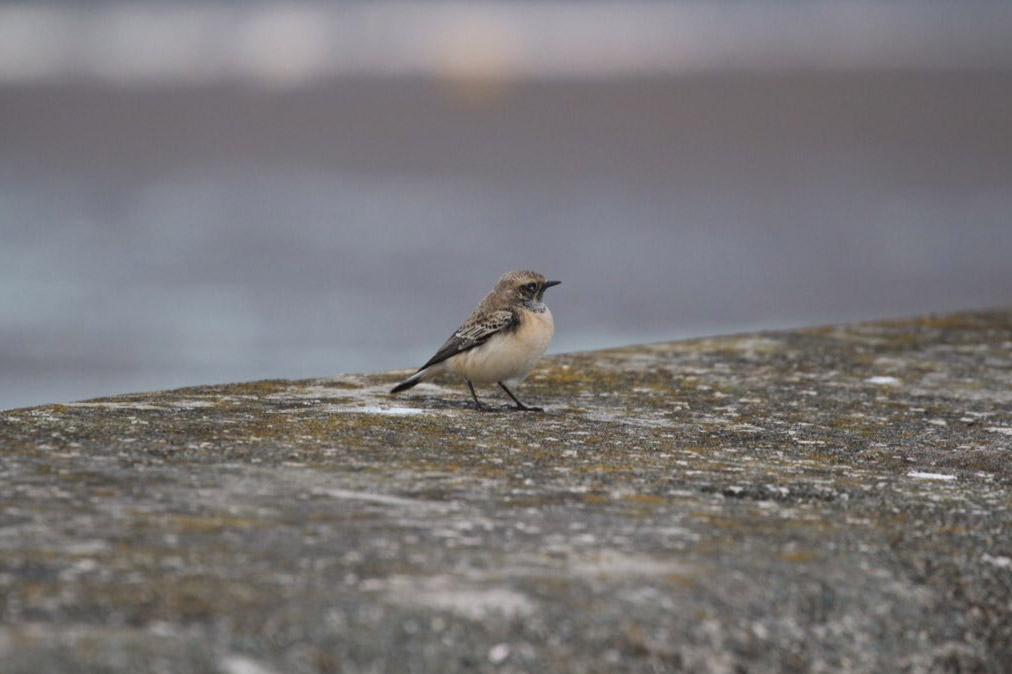 One of finder Richard Ashford's original images of the Meols Pied Wheatear.
In fact, Steve had already responded to Richard some 10 minutes earlier to say that it might be a Pied. We briefly discussed and quickly dismissed Desert Wheatear and considered the most likely confusion species, Eastern Black-eared. "I'll see you in the morning" ended the briefest of calls and the news was then put out on our local Wirral WhatsApp group and the finder's pictures sent out on social media.
While we were all delighted to receive the photos, it was a bittersweet moment from a personal perspective for a number of reasons. Firstly, I'd been out all day contemplating the very real potential that one day we'd have a rare wheatear; secondly, the bird had now been present for two days but most of all, it had been at the end of my road and it was now completely dark!
It was a long night. With the phone ringing through much of the evening, it took a few large glasses of wine to calm my nerves. It was only after running outside to check cloud cover for the fifth time that I felt it was time to turn in. Batteries charged and SD cards inserted, I was set. Ordinarily I'd have checked the car too but this 'twitch' was different – I could walk it!
The next morning was a chilly start. I arrived on site at 07:00 and wasn't the first: shapes and silhouettes of fellow birders emerged through the pre-dawn gloom. The weather and mood remained gloomy until 07:16, when the distinctive shape of a wheatear appeared on the sea wall. It had stayed! The relief was palpable, the excitement tangible and with much mutual congratulatory back slapping, the assembled crowd enjoyed a very confiding county first. The light improved during the morning, as did the photographs, many of which made social media and the various birding websites.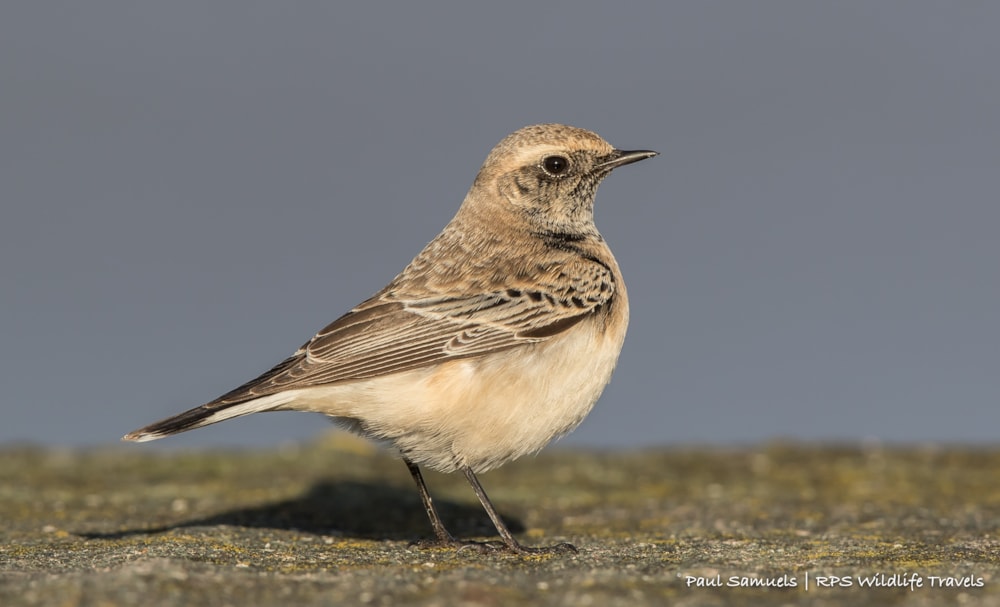 Pied Wheatear, Meols, Cheshire (Ralph Samuels).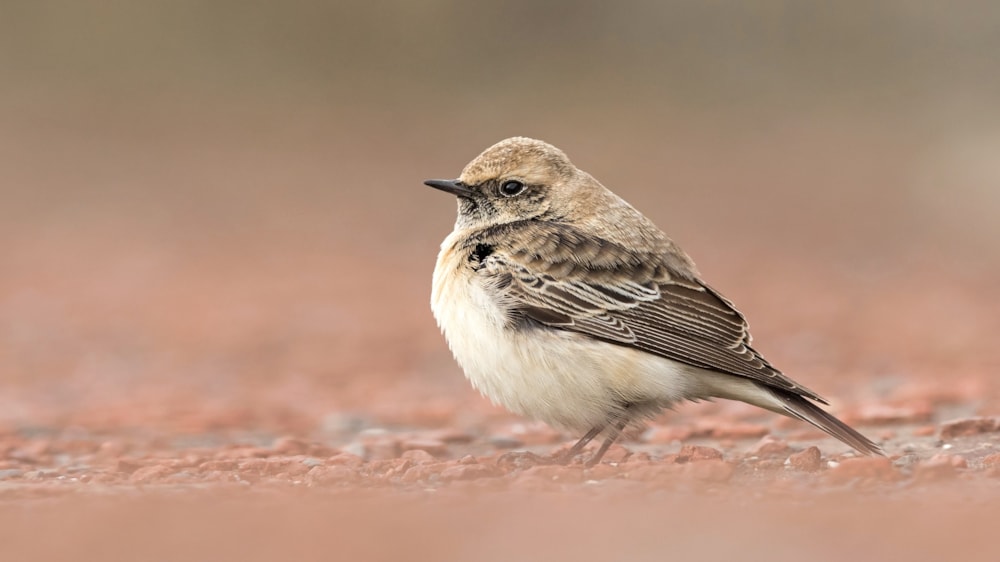 Pied Wheatear, Meols, Cheshire (Paul Coombes).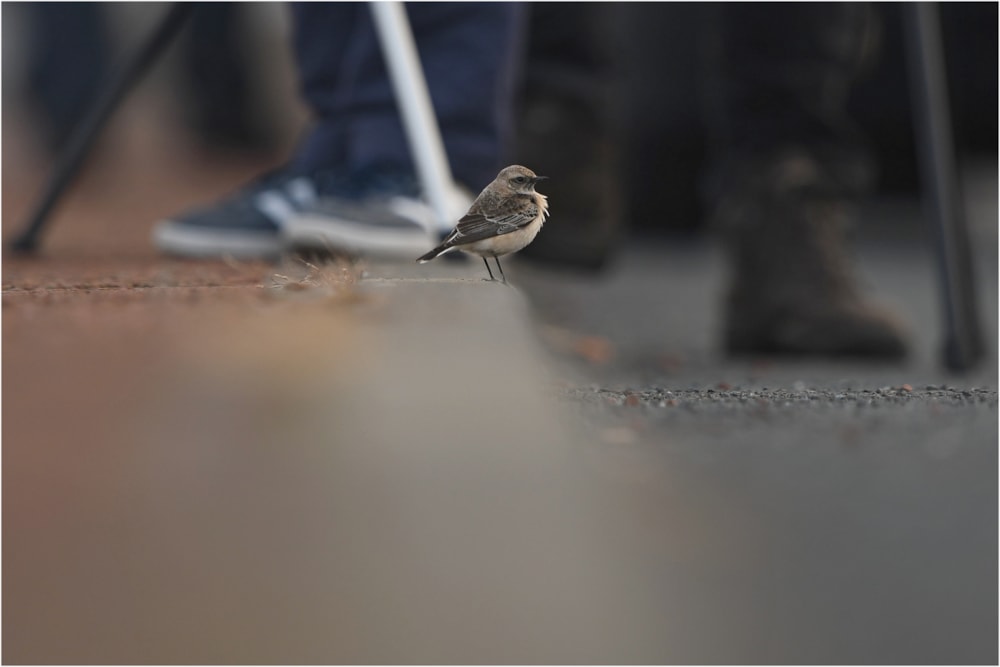 Pied Wheatear, Meols, Cheshire (David Chapman).
The bird remained faithful to a very small stretch of sea wall at the eastern end of Meols promenade, making occasional forays to the rooftops of the seafront houses or the masts of the nearby boats. After a five-day stay, the bird decided to pull off a classic Friday-night flit and was sadly not present for those who made the journey on the Saturday.
Pied Wheatear, Meols, Cheshire (Greg Baker).
So, a great bird, a new species for the county and full congratulations should go to Richard Ashford for finding it and to Richard Smith for being so quick in distributing the photographs. Our west-coast peninsula is perhaps only famed for the autumn Leach's Storm Petrel passage, and rarely does it hit big with this sort of quality. With that it mind, it's incredible to think this Pied Wheatear was within 100m of the site of Britain's fourth Asian Desert Warbler in October 1979.
As a postscript, long-time Wirral birder and Hilbre Island Bird Observatory founder Tony Bell recalls another 'dark' wheatear that he had on 17 November 1957 also along the same stretch of coast. His notes from the day appear to describe a Pied Wheatear, although I suspect they not detailed enough to satisfy the Records Committee.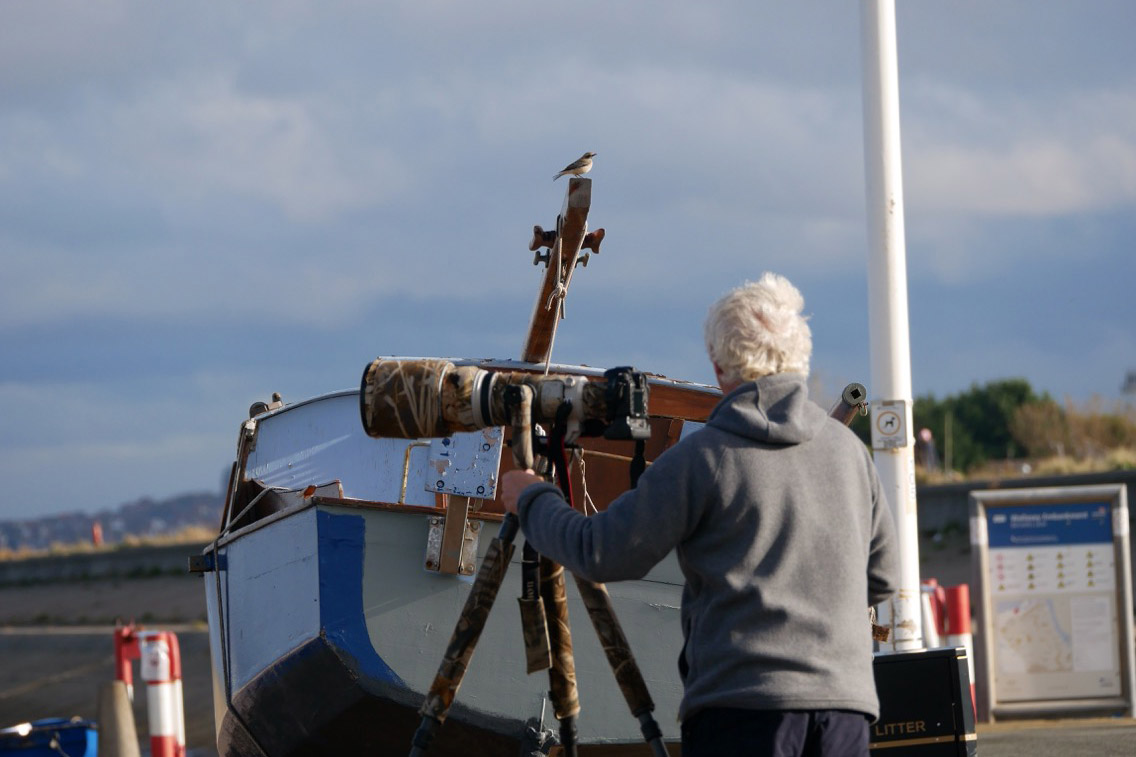 Pied Wheatear, Meols, Cheshire (Allan Conlin).