Barn Swallow by Dave Soons
Albino garden birds occur on a regular basis, with Robins and Blackbirds probably top of the list, but an all-white Barn Swallow is a bit special and Dave Soons has managed to capture a lovely image of this amazing-looking bird.
Using a 300 mm lens and 1.4× converter, this shot was taken at 1/2,500th second to just about freeze the wing movement; ISO setting was at a very low 100, which I was a little surprised at, but the photographer knows his equipment better than I do.
Content continues after advertisements
The blue sky sets off the white Swallow to perfection and I can well understand Dave's comment that "it looked like a little angel flying about". Congratulations to him for this unique Photo of the Week — a truly remarkable image of a remarkable bird.
For more pictures of this bird, see this article in the BirdGuides webzine.
You can read more on bird photography from Steve Young, including product reviews and a regular Photo Challenge for readers, every month in Birdwatch magazine.
Other notable images

Long-billed Dowitcher, Burravoe, Yell, Shetland (Photo: Roger Riddington)

Sparrowhawk, Llandrindod Wells, Powys (Photo: Kev Joynes)

Starlings, Wigan, Greater Manchester (Photo: Roy Rimmer)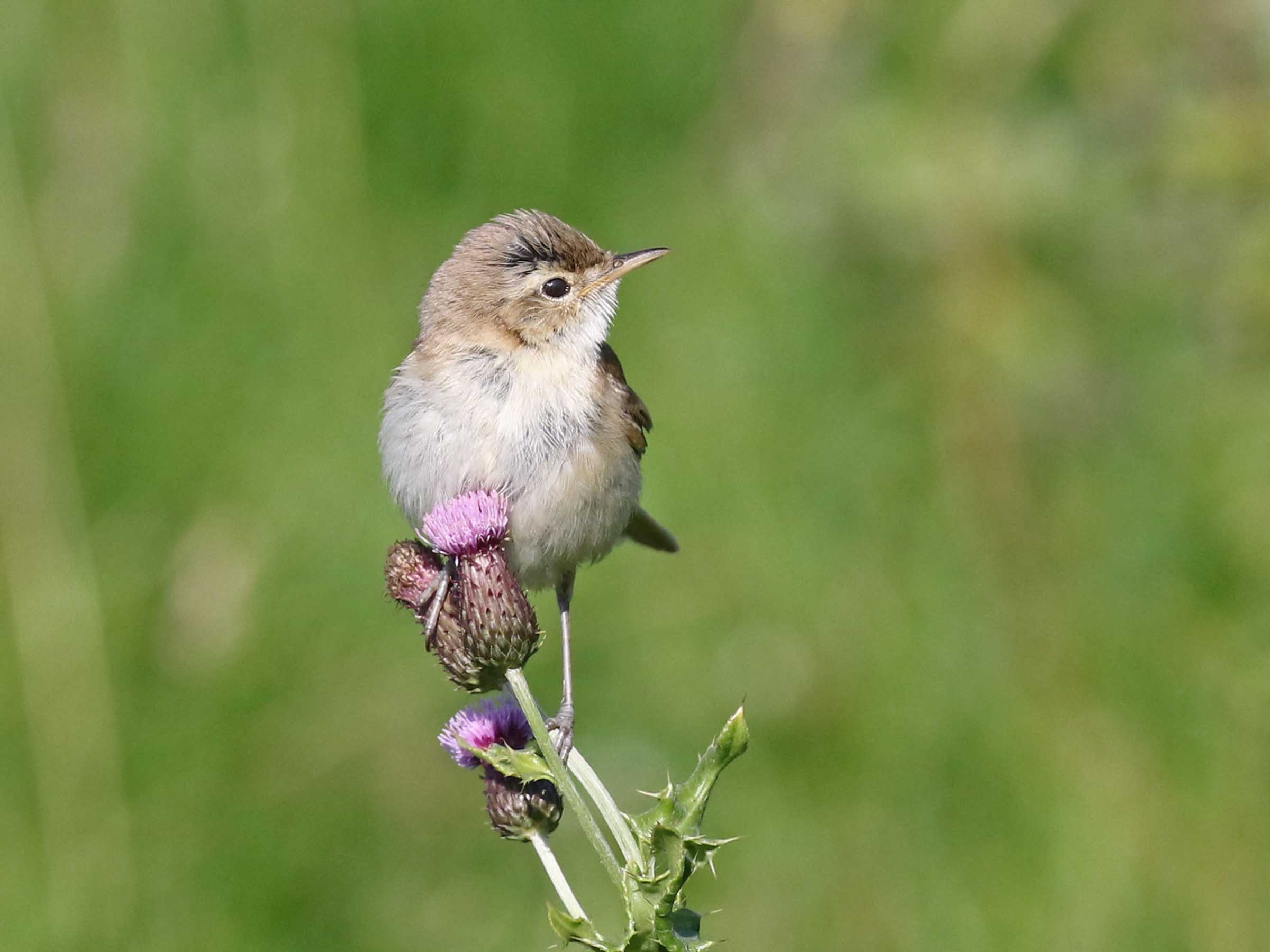 Booted Warbler, Sumburgh, Mainland, Shetland (Photo: G W Petrie)

Bar-tailed Godwit, Seton Sands, Lothian (Photo: Dennis Morrison)

Common Sandpiper, Langford Lakes, Wiltshire (Photo: Mike Trew)

Lesser Whitethroat, Shingle Street, Suffolk (Photo: Ian Clarke)

Bluethroat, Winterton Dunes NNR, Norfolk (Photo: Graham Clarke)

Red Kite, undisclosed site, Powys (Photo: Tom Melton)

Pallid Harrier, Northdale, Unst, Shetland (Photo: Brydon Thomason)

Swallows, Minsmere RSPB, Suffolk (Photo: Gary Richardson)

Turnstone, Southend-on-Sea, Essex (Photo: Shaun Harvey)