Hammerkop by Dave Williams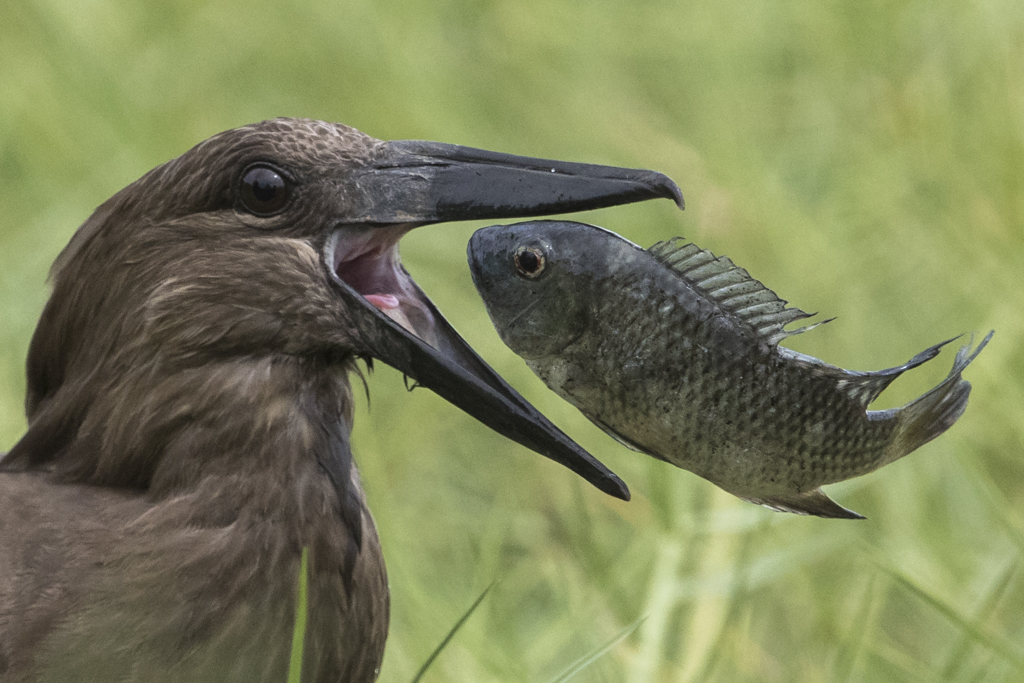 This week's winning shot from Dave Williams is all about capturing that perfect, single moment. I shouldn't imagine that the images taken of this feeding Hammerkop just before or after this one will have been quite as good as this one, with its stunning eye-to-eye contact between predator and prey. The fish has a look on its face that just says "Oh no..." while the Hammerkop is thinking "Oh yes...!"
Shooting at 1/2500th second has frozen the action, and the simple background doesn't take your eye away from the main subject.
Content continues after advertisements
Congratulations to Dave on his Photo of the Week, taken using a 600 mm lens with a 1.4× converter, at ISO 2500; he becomes the third multiple winner this year.
You can read more on bird photography from Steve Young, including product reviews and a regular Photo Challenge for readers, every month in Birdwatch magazine.
Other notable images

Redwing, Corsham Park, Wiltshire (Photo: Pete Blanchard)

Stonechat, Titchwell RSPB, Norfolk (Photo: Denise Rendall)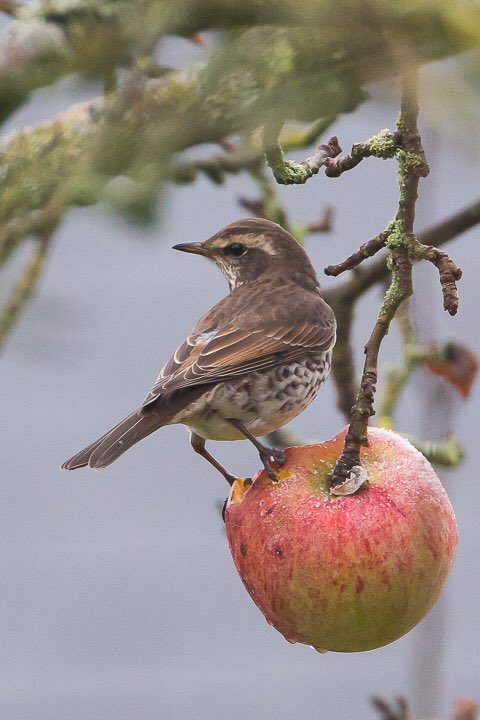 Dusky Thrush, Beeley, Derbyshire (Photo: Alan Curry)

Little Egret, Carnsew Basin, Cornwall (Photo: Fausto Riccioni)

Grey Wagtail, Wigan, Greater Manchester (Photo: David Cookson)

Fieldfare, Ogston Reservoir, Derbyshire (Photo: Mary Wilde)

Pintail, Slimbridge WWT, Gloucestershire (Photo: Norman West)

Black Duck, Strontian, Highland (Photo: Jon Worthington)

Didric Cuckoo, South Africa (Photo: Jamie MacArthur)

Tawny Owl, undisclosed site, Devon (Photo: Steve Hatch)

Little Stint, Saudi Arabia (Photo: Duha Alhashimi)

Kingfisher, Venus Pool NR, Shropshire (Photo: Mark Wilson)

Waxwing, Costessey, Norfolk (Photo: Nick Appleton)