Pied Wagtail by Dave Barnes
It's a shot with a difference that has taken the winner's title this week; Dave Barnes' image of a wing-stretching/flapping Pied Wagtail seemed an odd-looking photo when I first saw it. The posture and pose made it look as though those wings had almost been stuck on!
The more I looked at it the more I liked it and Dave's conversion to black and white has given an extra dimension to his already striking image. He used a 500mm lens, shooting with it wide open at f4, while a shutter speed of 1/2500th second was fast enough to freeze the action. The low angle, uncomplicated background and nice perch have all added to make this a memorable capture of what is a very common subject.
Congratulations to Dave on his very different Photo of the Week.
You can read more on bird photography from Steve Young, including product reviews and a regular Photo Challenge for readers, every month in Birdwatch magazine.
Other notable images

Lilac-breasted Roller, South Africa (Photo: Sula)

Turnstone, Haroldswick, Unst, Shetland (Photo: Robbie Brookes)

Caspian Gull, Dungeness NNR, Kent (Photo: Mick Southcott)

Great Skua, Scilly pelagic, Isles of Scilly (Photo: Joe Pender)

Black Redstart, Gibraltar Point NNR, Lincolnshire (Photo: Russell Hayes)

Short-eared Owl, Staines Moor, Surrey (Photo: Andrew Moon)

Water Rail, Saltholme RSPB, Cleveland (Photo: Martyn Sidwell)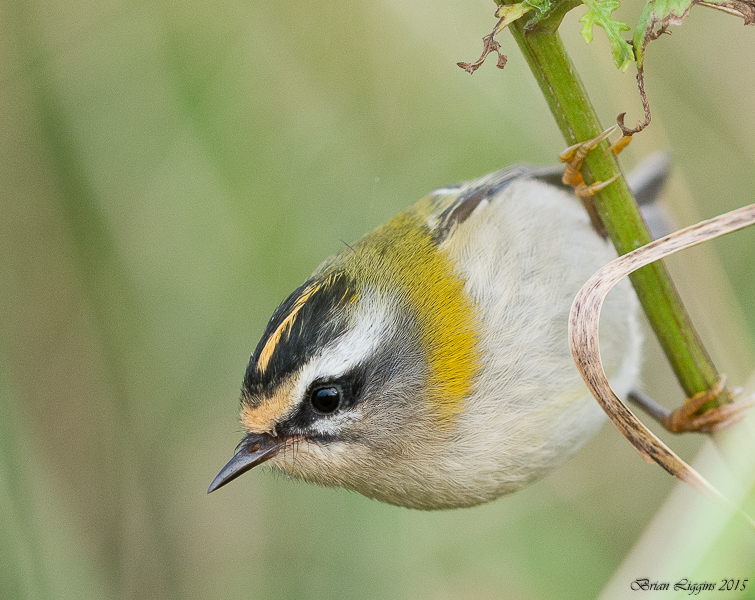 Firecrest, Fort Island, Isle of Man (Photo: Brian Liggins)

Pied-billed Grebe, Dominican Republic (Photo: Mr Clive Daelman)

Pink-footed Goose, Montrose Basin, Angus & Dundee (Photo: John Anderson)