Great Crested Grebes by Denis Eagling
The horrendous weather across Britain and Ireland over the past week has meant that wet European Robins have been challenging each other in their own category, although one or two dry images were also submitted!
Displaying Great Crested Grebes prove a popular subject at this time of year and it's a fabulous image by Denis Eagling of a pair in action that takes the winning spot this week. Bill tapping and head shaking all form part of the grebe's prolonged display, with the former beautifully captured in this photo.
Denis has also shot from an unusual angle, being close to water level and with one bird further away than the other, which has produced a slightly quirky but a very visually appealing image. Congratulations to Denis on his winner.
Other notable images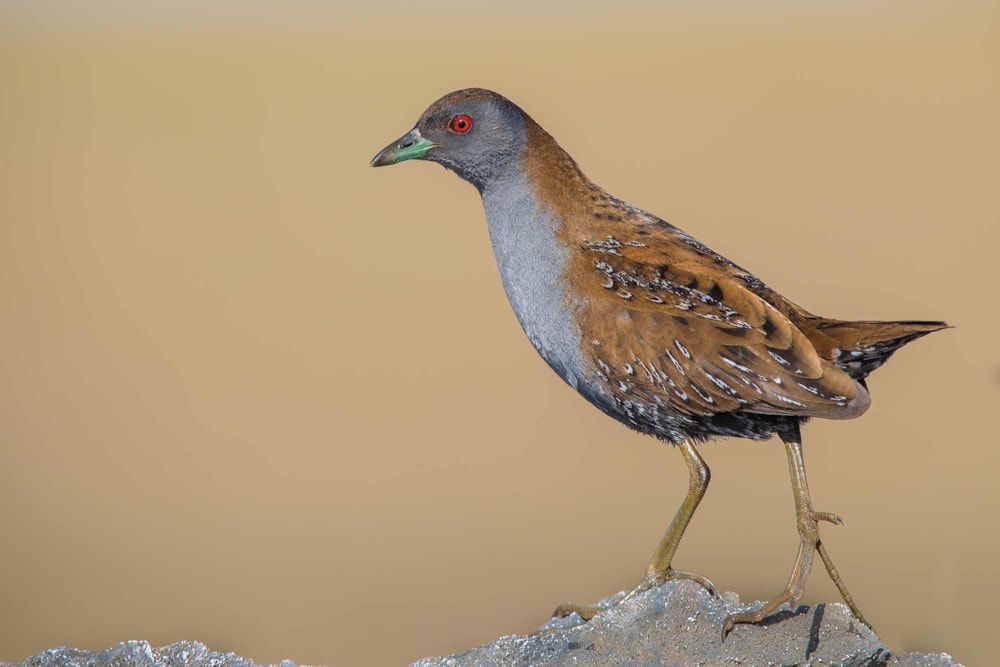 Baillon's Crake, Puerto del Carmen, Lanzarote (David Pérez).

Glossy Ibis, Marazion Marsh RSPB, Cornwall (Martin Webb).

Northern Bald Ibis, Barbate, Andalucia (Kris Webb).

Little Egret, Cotswold Water Park, Britain (B Winckle).

Purple Sandpiper, Machrihanish (village), Argyll (Eddie Maguire).

Greater Painted-snipe, Kotu, Banjul City (Dave Williams).

King Eider, Batsfjord, Finnmark (Mark Woodhead).

Tufted Duck, Liverpool, Lancashire (Stephen Tomlinson).

Crossbill, Ashdown Forest, East Sussex (Bob Eade).

Moustached Warbler, Marano Lagunare, Friuli-Venezia Giulia (Raffaele Cargnelutti).

Goldcrest, Whatstandwell, Derbyshire (Neil Loverock).

Firecrest, Dungeness NNR, Kent (Brian Anderson).

Eurasian Nuthatch, Hawick, Borders (Ron Mccombe).

Red-throated Pipit, Meekatharra, Western Australia, Australia (Chris Young).

Wallcreeper, Site witheld, Aragon, Spain (Jon Mercer).

Eurasian Sparrowhawk, Llandrindod Wells, Powys (Kev Joynes).

Barn Owl, undisclosed site, Durham (Brian Howes).

Barn Owl, Parkgate Marsh/Gayton Sands RSPB, Cheshire (Martyn Jones).