Sandwich Terns by Ian Dickey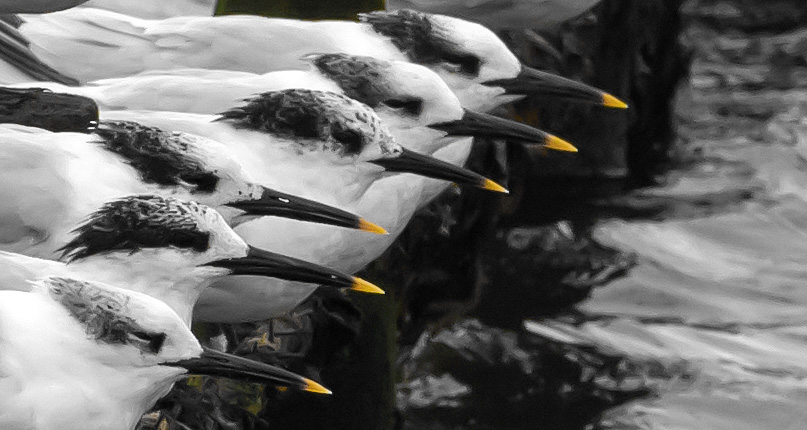 An unusual take on a group of Sandwich Terns by Ian Dickey, illustrating depth of field perfectly, is this week's top image.
Shooting at f10 has just about brought all the birds in focus; if this had been taken at f5.6 only one or two terns would be in focus with the others significantly blurred. Of course the extra f-stops means the shutter speed is far slower (in this case 1/320 th second on ISO 400), but when birds are stationary this sort of photo can be captured. It's fascinating to compare the variation in moult among the head patterns of each individual!
Congratulations to Ian on his second winning image of the year.
Other notable images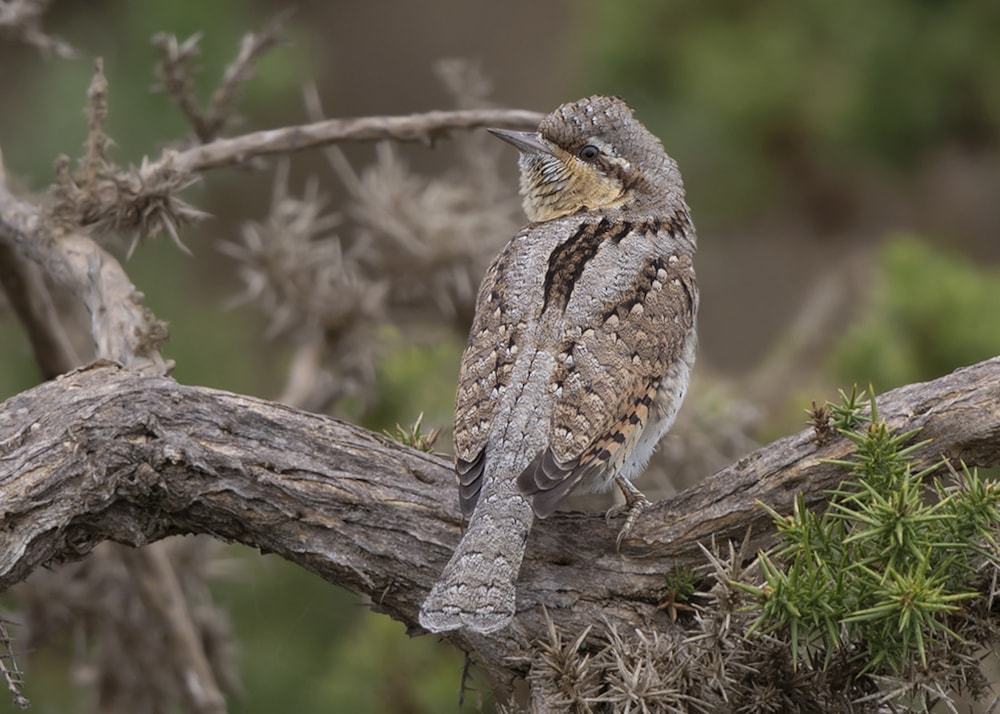 Wryneck, Dungeness NNR, Kent (Steve Ashton).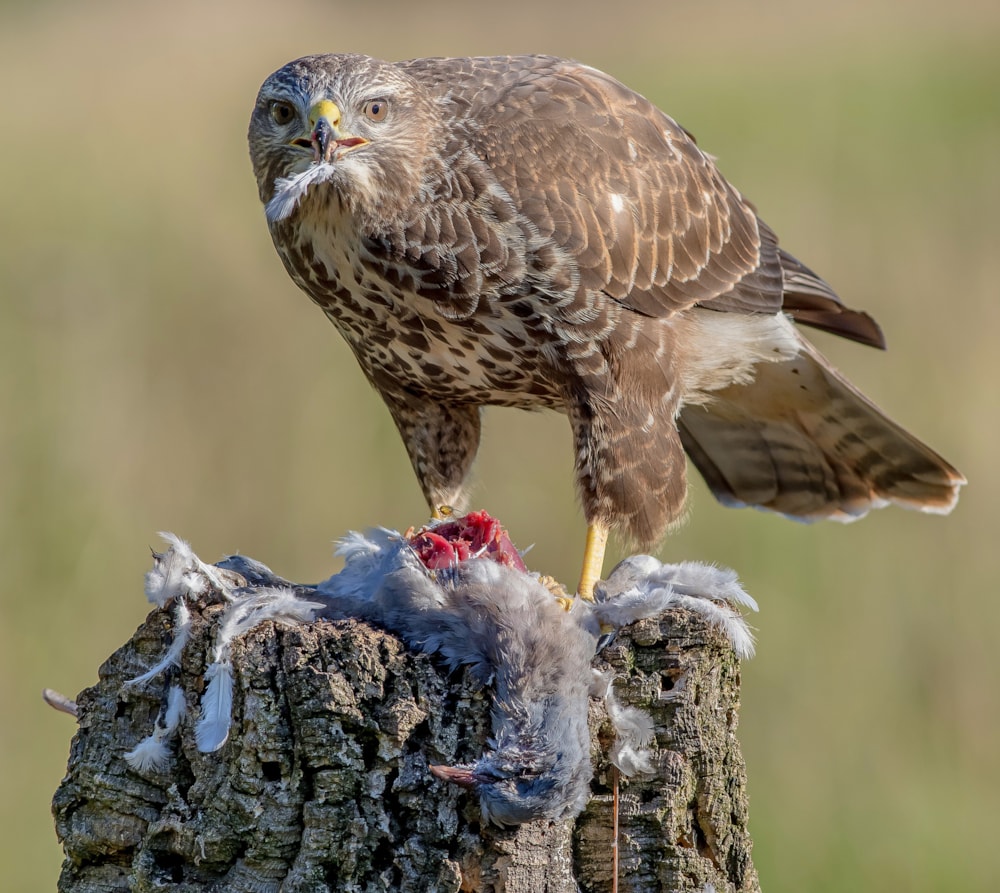 Common Buzzard, Newport, Gwent (Jeff Lack).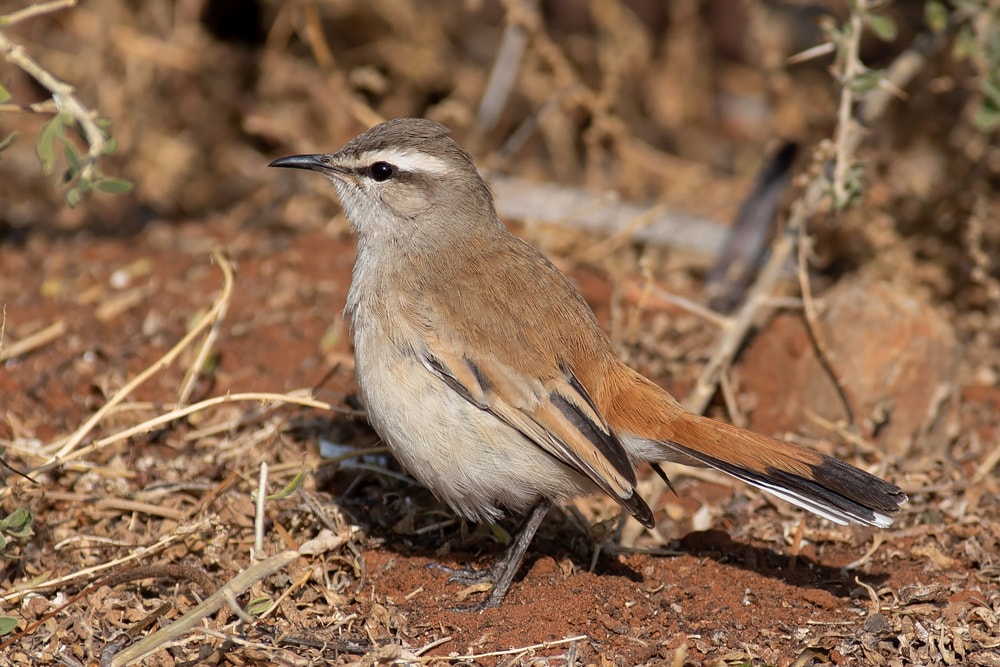 Kalahari Scrub Robin, Kimberley, Northern Cape (Martyn Sidwell).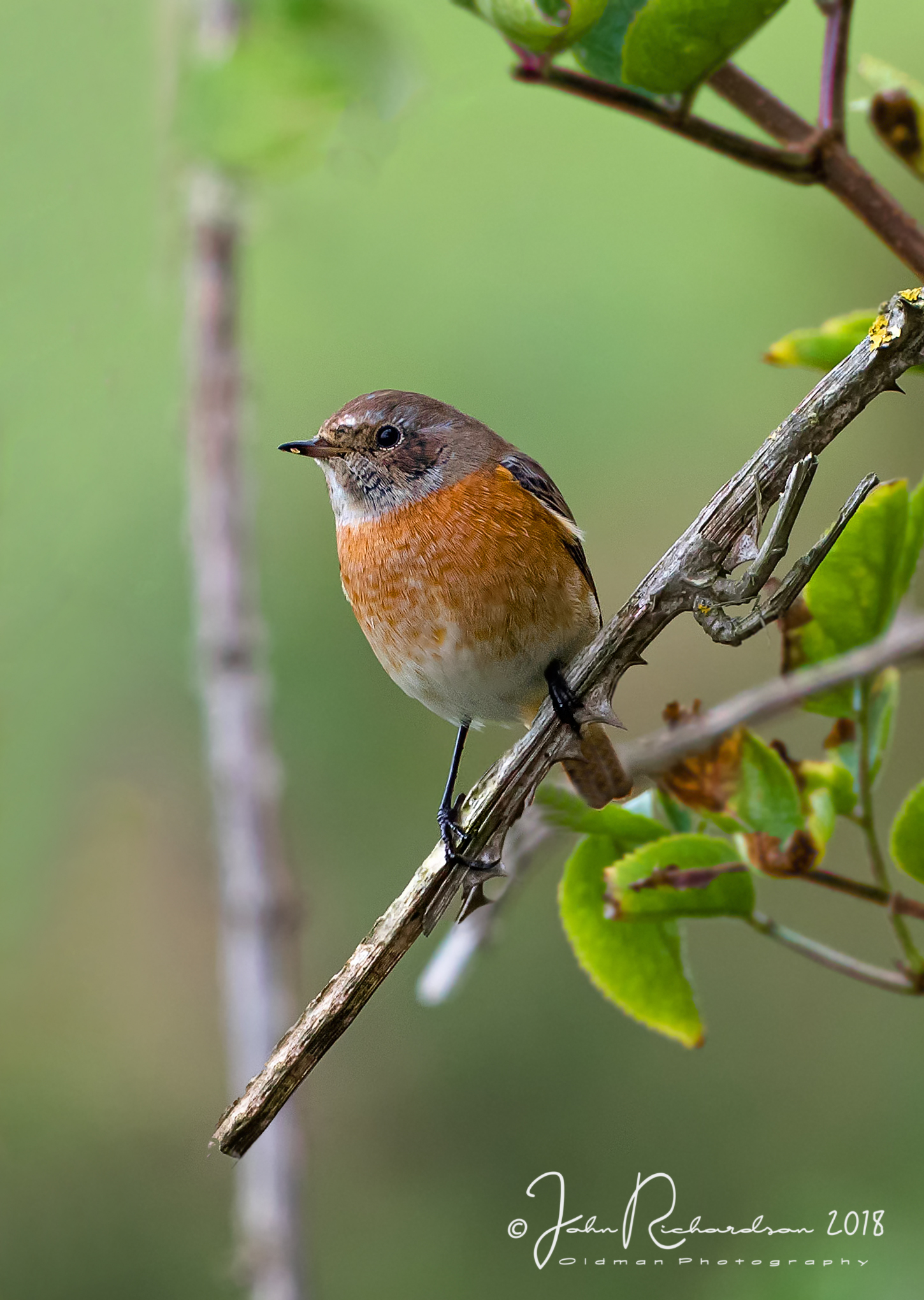 Common Redstart, Shingle Street, Suffolk (John Richardson).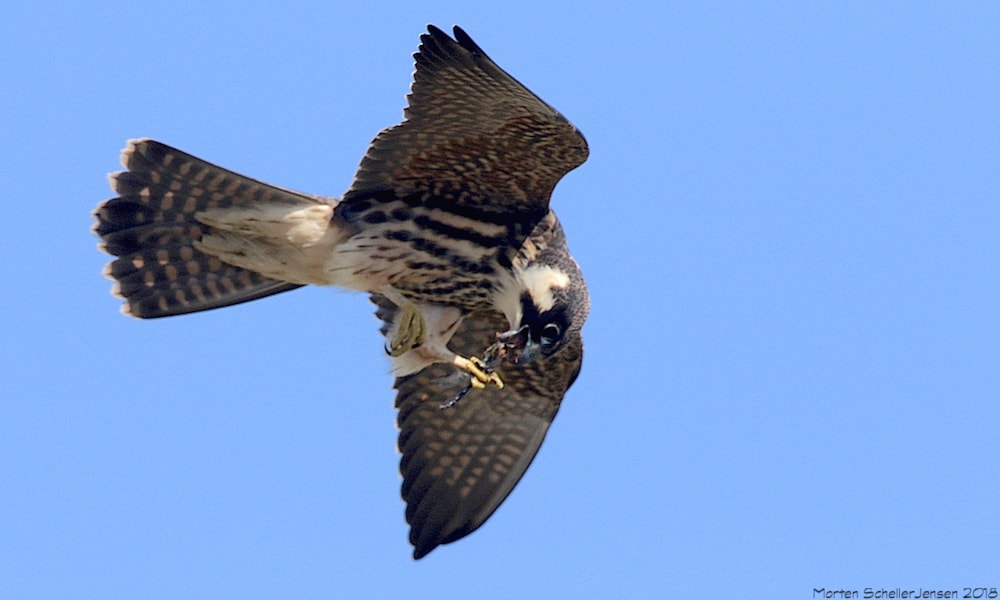 Eurasian Hobby, Amager, Denmark (Morten Scheller Jensen).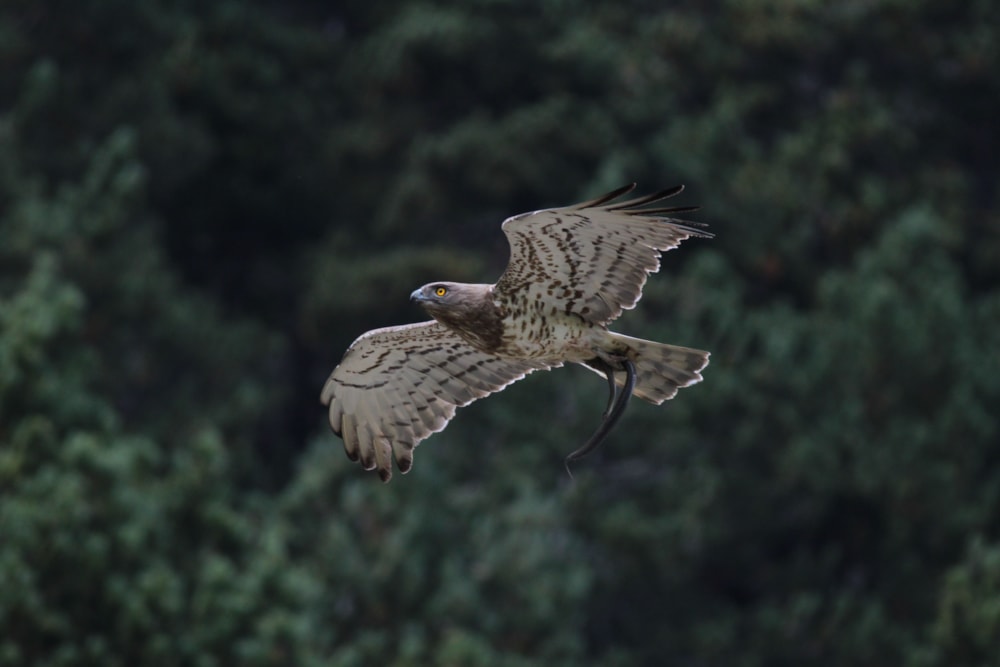 Short-toed Snake Eagle, Val de Nuria, Catalonia , Spain (John Davies).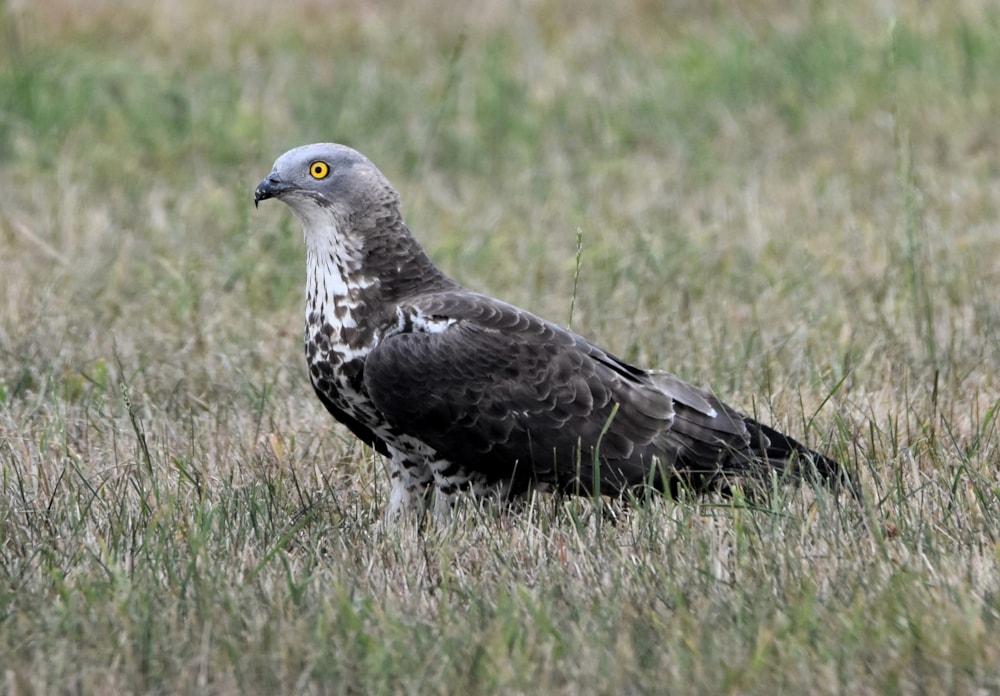 European Honey Buzzard, Wiesen am Schachsel, Germany (W Schulenburg).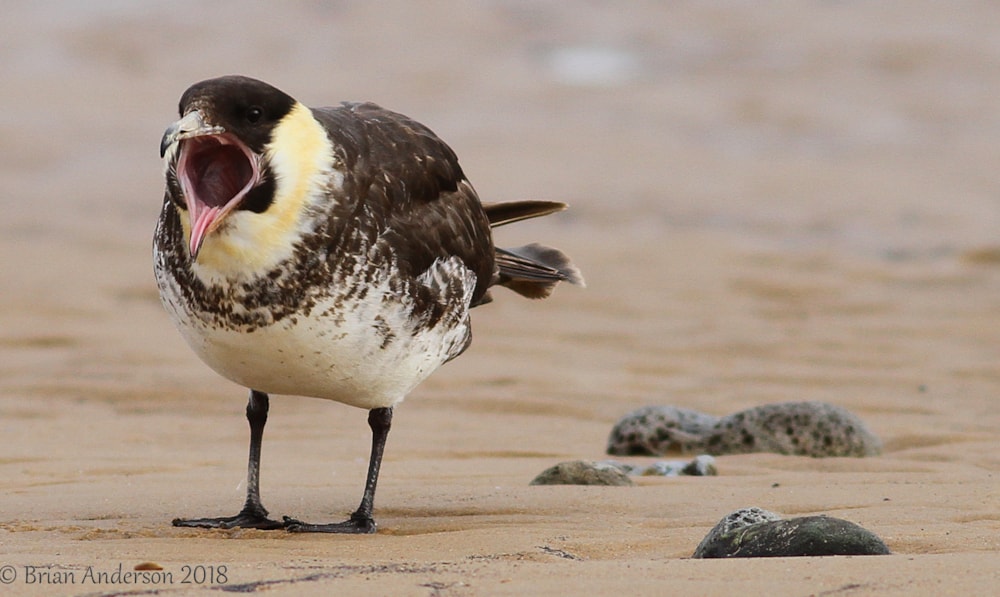 Pomarine Skua, South Gare, Cleveland (Brian Anderson).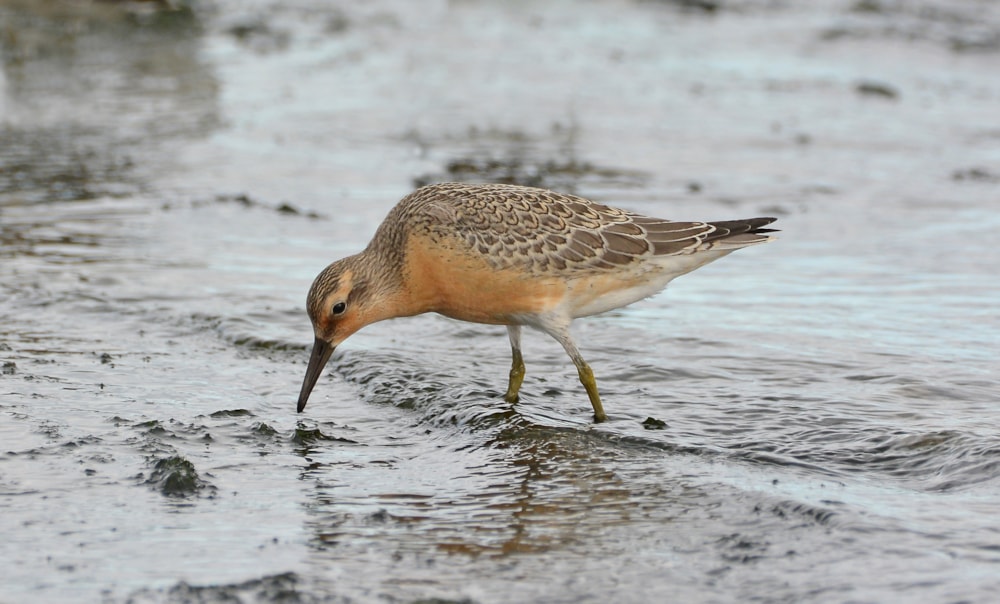 Red Knot, Redcar, Cleveland (Damian Money).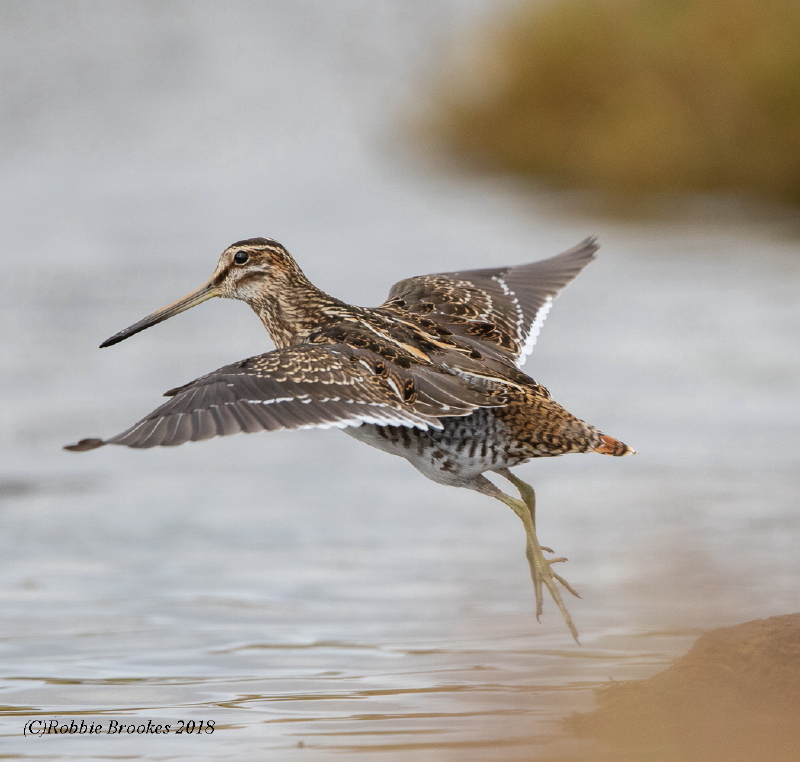 Common Snipe, Baltasound, Unst, Shetland (Robbie Brookes).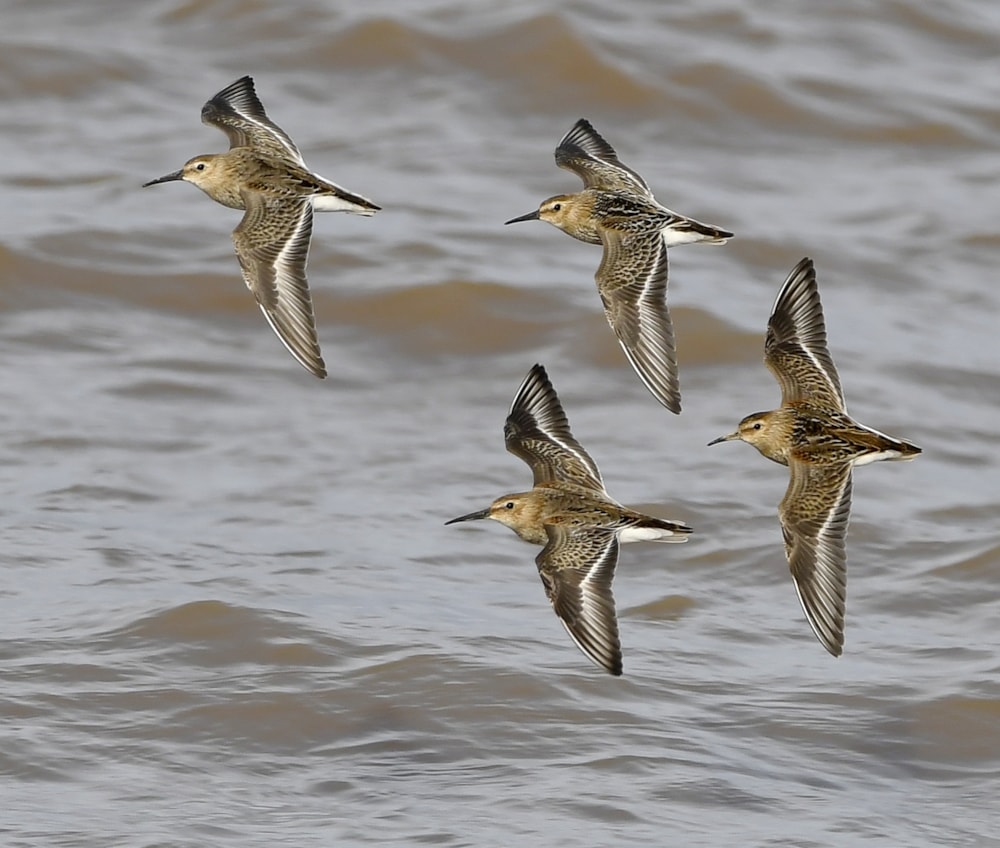 Dunlin, Huntspill, Somerset & Bristol (Carl Bovis).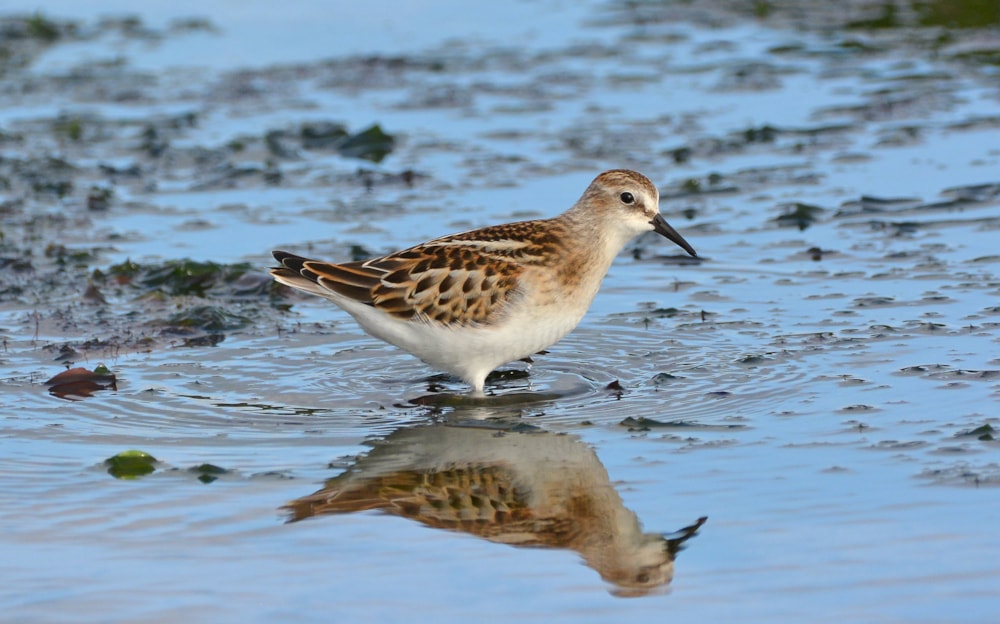 Little Stint, Redcar, Cleveland (Damian Money).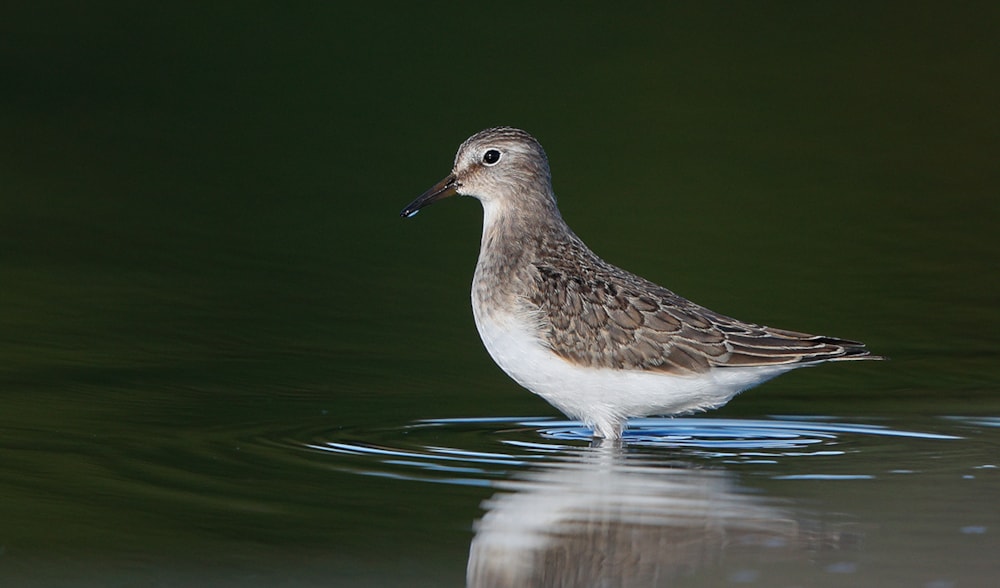 Temminck's Stint, Køge, Denmark (Helge Sorensen).