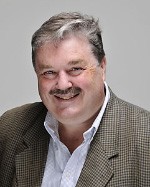 Last year there were just two pairs of
Hen Harriers
breeding in the uplands of England — both unsuccessfully, as it happened — whereas government agencies tell us that those hills have sufficient suitable habitat to hold more than 300 pairs. This year there are three pairs, and some are telling us that this should cheer us up. Huh!
In the UK as a whole, the science shows that there could be around 2,500 pairs of Hen Harrier, and yet there is a third of that number.
This species isn't just rarer than it should be across the country: there are also some striking gaps in its range. Seemingly ideal areas have practically no Hen Harriers nesting in them — southern and eastern Scotland and the north of England are the main examples. What do these areas have in common? Their upland land use is dominated by intensive grouse moor management.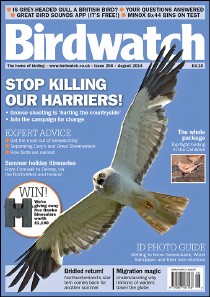 One morning in north Wales in early summer this year, I saw a male Hen Harrier briefly as it floated over the heather and then quartered a wet area before disappearing from sight. This was on 6 June — the 60th anniversary of the Protection of Birds Act becoming law. This important piece of legislation gave full legal protection to (almost) all British birds, their nests and eggs, yet there are fewer Hen Harriers in England now than on that day when the law was enacted, and I had to travel to Wales for my best chance of seeing one.
This does not seem like progress. A fully protected and wonderful bird is being criminally killed because it is in conflict with a 'countryside sport' or 'countryside industry', depending on how you regard grouse shooting.
Content continues after advertisements
This year we are all waking up to the fact that we can do something about it. The summer of 2014 is seeing an unprecedented backlash against grouse shooting. We have been quiet for too long, and now birders, anti-shooting groups, those worried about damage to blanket bogs, ramblers and a host of other people are pointing at intensive grouse moor management and saying that it must clean up its act or its days are numbered.
There are several new initiatives under way that have been designed to help Hen Harriers by supporting the growing movement for change. You can participate too — it's easy and costs nothing to join the many who want progress to protect this needlessly threatened British raptor:
Read the full-length version of Mark Avery's article on Hen Harriers in the August issue of Birdwatch magazine, on sale now at all good newsagents.