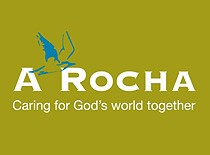 Welcome to the second in the series of articles on "Birding by Train". Over the course of 2012 we will be covering key birding sites in each region of the UK that are accessible by train and bus. Buses are included as they cover some of the remoter locations. The opportunity to use public transport to reach popular reserves is huge, but, in the mad rush to reach for the car keys, this is often overlooked!
The second in the series continues with the southeast of England, which is host to some of the most spectacular sites for seeing migratory and wintering species. The southeast may be the most populated part of the UK, but it is also home to many uncommon breeding species that occur less frequently than in the north or west of the country. This article has selected a number of sites that can be reached by 10:30 in the morning and within a train journey of two hours and twenty minutes from Crawley or Ashford International rail stations. All references to stations refer to rail stations unless otherwise specified. Further details are available online for trains to and from Crawley; Ashford International can be reached from London Victoria, Worthing (West Sussex), Brighton (East Sussex) and Guildford (Surrey) — further details can be found online. Timetables for all train journeys can be searched for on the National Rail website.
Surrey
Mercers Country Park
Location: TQ299520. Mercers Country Park is in Merstham near Redhill, around 16km (10 miles) north of London Gatwick airport.
Species: Mercers Country Park includes Mercers Lake, where many species can be seen, including scarce visitors such as Smew, Iceland Gull, Mediterranean Gull, Snow Bunting, Egyptian Goose, Scaup and Garganey.
Transport: From Ashford International take the train to Merstham Rail Station. A taxi service is available from the station. Alternatively, exit the station onto Station Road, turn left at the end of the road onto School Hill then continue along onto Bletchingley Road before going over the roundabout about 0.6km (0.4 miles) from the station exit. Just past the roundabout is a bus stop adjacent to Albury Road; from here catch the Metrobus 435 bus service from Merstham to Redhill/Reigate, which runs regularly from 6am until late on Monday to Saturday, and from 7am until late on Sundays and Public Holidays. Ask to get off at the bus stop near Mill Lane along Nutfield Road. Continue along Nutfield Road on foot, turn left at the fork in the road into Nutfield Marsh Road and take the lane on the left then left again, which will take you to the car park, a walk of 0.8km (0.5 miles).

Mercers Country Park lake (© Rib).
Thursley Common
Location: SU900417. Thursley Common is a National Nature Reserve overseen by Natural England near Elstead, Godalming.
Species: Thursley Common is one of the few sites that regularly host Great Grey Shrike in winter. Crossbills, Peregrine and Hen Harrier are also seen in winter. Crossbills sometimes stay through the breeding season. It is also the only regular breeding site of the Curlew in Surrey, something to look forward to when they return to the country in late March. Look out for other typical heathland species in the breeding season including Dartford Warbler, Woodlark, Tree Pipit and Hobby. Rarities have included Red-footed Falcon and Blue-winged Teal.
Transport: The nearest rail stations to the reserve are Milford and Godalming, both of which connect with Ashford International. No bus service stops at either rail station, but a taxi service is available from both. However, the number 46 Stagecoach bus service to Aldershot runs from near Godalming rail station at Borough Road on an hourly basis. The bus stop is a 0.3km (0.2 mile) walk away. Turn left at Godalming station exit along Station Approach; turn left onto Station Road and, before the Parish Church, turn left onto Borough Road. Continue until reaching the bus stop at StageStruck Theatre School. Alight from the bus at the Elstead/Cockhill stop and continue down Thursley Road for approximately 0.6km (0.4 miles). The reserve car park is on your left, where you can access the reserve.

Thursley Common (Natural England/Peter Wakely).
West Sussex
Adur Estuary
Location: TQ2105. The Adur Estuary is near Shoreham-by-Sea, 9km (5.5 miles) south of Worthing and 12km (7.5 miles) west of Brighton. The reserve is small and can be easily viewed along the shoreline footpaths. Views can also be obtained from Coronation Green near Shoreham-by-Sea town centre.
Species: At low tide, particularly during winter, a wide range of waders and wildfowl feed on the estuary. Species of interest seen in 2012 include Black Redstart, Snow Bunting, Iceland Gull, Velvet Scoter, Merlin and Purple Sandpiper.
Transport: The nearest rail station is Shoreham-by-Sea, which can be accessed from Ashford International. Exit the station onto Brunswick Road and continue for 150m (180 yards). Turn right onto St Mary's Road, take the first left onto East Street and continue for 150m (180 yards) until reaching the High Street along the river. Cross over the High Street and walk across the footbridge — the reserve is immediately at the end of the bridge. If not catching a train, the 2/2A/9/19/20/20X/59 and 700/727/N700 buses of the Brighton and Hove service stop at Shoreham-by-Sea (Southlands Hospital). From here, catch the number 9 bus and ask to stop at the bus stop adjacent to Gordon Road. From here walk down Buckingham Road onto Brunswick Road for about 40m (45 yards) until reaching Shoreham-by-Sea station. Then follow the instructions from the rail station at the start of this paragraph. Alternatively, the 025 National Express coach service from London (Victoria) to Worthing runs from Monday to Friday all year and also on Saturday and Sunday during the summer.

Adur Estuary RSPB (Andy Hay/rspb-images.com).
Pulborough Brooks RSPB
Location: TQ0517. Pulborough Brooks is located in the Arun Valley within the South Downs National Park, a mile or so south of Pulborough village.
Species: habitats in this reserve include heathland, wetlands and woodland. They hold a diverse range of species. Autumn is a great time to see a range of migrants and waders, which in 2011 included Wood Sandpiper, Curlew Sandpiper and a significant number of Ruff. Recent wintering geese have included both White-fronted and Pink-footed. Birds of prey including Merlin, Peregrines and Hen Harriers hunt here, along with the secretive Barn and Short-eared Owls. Rarer species seen in 2011 included Firecrest, Spoonbill, Common Crane, Yellow-browed Warbler and Temminck's Stint.
Transport: From Ashford International travel to Pulborough station. The hourly 100 Compass bus from the station takes around 5 minutes and stops immediately outside the reserve. It operates from 08:15 Monday–Saturday; note there is no service in a Sunday (a timetable can be found online). The last bus back from the reserve is at 17:17. Alternatively, a taxi service is available from the station.

Pulborough Brooks (Andy Hay/rspb-images.com).
If you need a cosy place to stay, The Chequers hotel is a short 4.3km (2.7 miles) away from the reserve.
Bracklesham
Location: SZ8096. Bracklesham Bay is west of Selsey Bill and 8 miles south of Chichester. On clear days the Isle of Wight can be seen from the beach.
Species: Bracklesham Bay and the nearby RSPB Bracklesham Bay Nature Reserve offer a beautiful location to view migrant species. The grassland that floods seasonally alongside the bay is of great importance for breeding and wintering birds. It is considered the most important site in Sussex for Short-eared Owls, with up to 12 individuals wintering here each year. A wide range of duck and wader species can be seen throughout the winter, including regular sightings of Jack Snipe. Recent rarer species have included Grey Phalarope, Spoonbill and Snow Bunting.
Transport: The nearest rail station is Chichester, which can be reached via Crawley from London Victoria, Worthing (West Sussex), Brighton (East Sussex) and Guildford (Surrey). There is no taxi service available, but the number 52 bus service runs from a nearby bus stop twice every hour Monday to Friday with a more limited service on Saturdays. As this service is subject to changes, it is worth checking the latest times via the Stagecoach website. To reach the bus stop, take a left onto Stockbridge Road at the station exit and walk approximately 100 m (340 ft) to the Southgate bus stop opposite The Globe Inn. Alight at the bus stop adjacent to the Lively Lady pub along Bracklesham Lane and continue walking along the lane for approximately 1.2km (0.8 miles) to the bay.

Bracklesham bay (UKGE Ltd.).
East Sussex
Weir Wood Reservoir
Location: TQ3934. This beautiful nature reserve can be found near Forest Row just 55 km (34 miles) from central London.
Species: Spectacular surroundings in the Sussex Weald offer a great opportunity to see waders and large numbers of wildfowl. Given the right water levels, Weir Wood can be excellent for migratory waders. In 2011 it played host to Long-toed Stint, Temminck's Stint and Pectoral Sandpiper. It is good for scarcer gulls too, and last year the star was Bonaparte's Gull. Species recently seen include Great Grey Shrike (from the Millennium Walk during January and February 2012), and birds of prey include regular sightings of Peregrine and Barn Owl.
Transport: East Grinstead is the nearest rail station, which can be accessed from Crawley. There is a taxi service available from the rail station — direct the driver to Weir Wood Sailing Club; or the 270 or 291 bus services leave from bus stop A on an hourly basis. Ask to get off at Forest Row then walk south to the roundabout and take the second exit along Priory Road. Continue southwest along Priory Road for approximately 1km (0.6 miles), then take a right along the lane just before the Michael Hall Steiner Waldorf School (signposted Weir Wood Sailing Club). Continue along the lane for 0.5km (0.3 miles) and turn right at the fork in the lane. Continue for approximately 1km (0.6 miles) and turn left just past Weir Wood (adjacent to the reservoir) onto a pathway that leads to the reservoir. Note: Take care as some of the lanes leading to the reservoir are narrow and lack verges.

Weir Wood Reservoir (Derek Washington/Friends of Weir Wood Society).
Arlington Reservoir
Location: TQ5307. Arlington Reservoir is situated below the South Downs and is a Local Nature Reserve as well as a Site of Special Scientific Interest (SSSI).
Species: The reservoir is important for a wide range of migrants and wintering species. Uncommon species in 2011 included Black-necked Grebe, Caspian Gull, Yellow-legged Gull and Red-rumped Swallow.
Transport: Berwick (Sussex) Rail Station, which can be reached direct from Crawley, is nearest to the reservoir. There are no bus or taxi services available but the reservoir can be easily accessed by taking a left onto Station Road when exiting the station and walking along the road for approximately 0.8km (0.5 miles). The entrance to the reservoir is on the right-hand side.

Arlington Reservoir (Leon Moore).
Kent
Cliffe Pools RSPB
Location: TQ7176. Cliffe Pools is found in the village of Cliffe, 9.5km (6 miles) southwest of Rochester.
Species: This area is one of the most important wildlife reserves in Kent, attracting large numbers of wading birds and wildfowl. Unusual species in 2011 included Isabelline Shrike, Semipalmated Sandpiper and Pallid Harrier. Migrants included Wood Sandpiper, Velvet Scoter and Garganey. The area is also good for scarce breeding species such as Hobby and Grasshopper Warbler. Nightingale also occurs in the area.
Transport: The hourly 133 Arriva Bus service from Rochester, Strood and Chatham stops in Cliffe village. Exact times can be found on the Arriva website. From the bus stop, walk south along Church Street, turn right at the roundabout into Higham Road, turn left after 300m (0.2 miles) into Buckland Road, walk for about 120m (100 yards) and then turn right into Salt Lane. Follow Salt Lane for approximately 0.8km (0.5 miles) until the road bends sharply right. The reserve is on the left-hand side approximately 150m past the bend. Both Rochester and Chatham can be reached by train from Ashford International, with connections taking less than an hour.

Cliffe Pools (rspb-images.com).
Dungeness
Location: TR0618. Dungeness is a mile or so south of Lydd along Dungeness Road.
Species: This is one of the best places to see Smew in the UK each winter, along with rare grebes, divers, gulls and egrets. Dungeness RSPB is an excellent migration site, both in spring and autumn. Rarities in 2011 have included Great White Egret, Squacco and Purple Heron, Glossy Ibis, Collared Pratincole, Penduline Tit, Pallas's Warbler and Ortolan Bunting.
Transport: Ashford International station connects to the nearest station to the reserve, Rye, via bus not train. There is a taxi service available from Rye station. Alternatively, take the number 100 Stagecoach bus service from bus stop B in Rye, which operates Monday to Saturday at hourly intervals, and ask to stop in Lydd at the Lydd-Camp (northeast-bound) stop. Then catch the number 11/11A/11B from the Lydd-Camp (southwest-bound) bus stop and ask to stop at the reserve entrance from where there is a 1.6km (1 mile) walk to the visitor centre along the entrance track. Details of the current bus timetable from Rye to Lydd can be found online.

Dungeness RSPB (Ben Hall/rspb-images.com).
In the summer Dungeness is a great place for children to learn about nature at one of the RSPB's family events.
Bough Beech Reservoir
Location: TQ4949. Bough Beech Reservoir is southwest of Sevenoaks, located off the B2027. This area is haven for all wildlife and attracts many migrant species.
Species: The autumn and winter months are an excellent time to view the waders and wildfowl in a stunning landscape. Bough Beech has a good range of woodland and scrub species; and can be good for warblers, finches and all three species of woodpecker. Rarer species in 2011 included Black Tern, Yellow-legged Gull, Red-breasted Goose, Smew and Sanderling.
Transport: The nearest rail station to this reserve is Penshurst, which can be reached directly from Ashford International station. There are no taxi or bus services available but it is only a 2.8km (1.8 miles) walk. Exit the station and turn left onto the High Street (B2027); take care as there may not be a footpath. Follow this road for 1.93km (1.2 miles) and turn right into Bore Place. Continue straight on for 1km (0.6 miles) then take the first turning on the left which leads to the reservoir car park. Reserve opening times can be found on the Kent Wildlife Trust website. Note: The journey from the station to the reserve does not have a footpath for the whole route and requires a walk along narrow grass verges and at some points a B-road.
A Rocha UK is a Christian charity working for the conservation of species and habitats, both as a response to the biblical mandate to care for the earth, and as a demonstration of the hope there is in Jesus for God's world. Andy Lester works as Conservation Director for A Rocha UK. Cat Shannon is A Rocha's Events Coordinator.
We would love to hear from you about your experiences whilst birding by train, log on to arocha.org.uk/birding and find out how!
2012 competition
A Rocha are keen to hear how many species you are able to see without using your car. Why not create a team of two or more, give yourself a wacky name and keep a list of all the birds you see during the year whilst leaving your car keys at home. Send running totals monthly to cat.shannon@arocha.org. We will keep you posted through the articles on whom the leaders are and who has seen what. This is a national competition and includes sightings from other reserves around the UK (not just the southwest!). The winning team will receive a Fair Trade organic Christmas hamper at the end of 2012. Closing date: 31 December 2012.
Don't forget to read the terms and conditions before entering.
Groups of 2-4 people committed to competition for a year, at least two members of the team must see the bird at the same time, for it to count (no heard only's).
Entrants may enter the competition at any time of the year...but the later you enter the harder it will get!
When you submit your team name, please also include the names and postal addresses of the team members.
Birds must be seen between the start and closing date January 1st 2012- December 31st 2012.
Any sightings in which private transport is used, cannot be included.
Cannot include escapes!! BBRC rarities must be submitted for acceptance./li>
Photos can support rare sightings (as long as it is not birds at nest sites).
Editors decision is final who wins competition, decision will be made at the end of the year, and winning team will be notified
And the small print...
By entering this competition you are agreeing to your details being held by A Rocha UK, in compliance with the Data Protection Act 1998. We will not pass your details on to anyone else and you can unsubscribe from our mailing list at any time. Please note that A Rocha reserves the right to substitute the prize for another of equal value without warning. Be aware that times of trains and buses can change; as can site access. A Rocha accepts no responsibility for any loss or damage resulting from any changes to times or access to any site during the course of the year. You enter the competition entirely at your own risk and neither A Rocha nor BirdGuides accept any responsibility for loss, injury, accident or death howsoever caused. Access to some sites may not be suitable for those with certain disabilities. Please check ahead with the site owner.
Send team name, individual's names, mailing address and contact email to cat.shannon@arocha.org.
A monthly update on who is in the lead and some species seen will be emailed out. Don't forget you can still drive in 2012, but species seen by car cannot be included. Please keep Cat informed of your totals each month.