Right now, there are up to 16 million birds flying from Africa to Britain, and the first wave of birds is scheduled to arrive this weekend. To mark this natural feat of endurance, Chris Packham kicks off the BTO's A2B (Africa to Britain) celebration of migration by welcoming back the Northern Wheatear, the first of these intrepid travellers.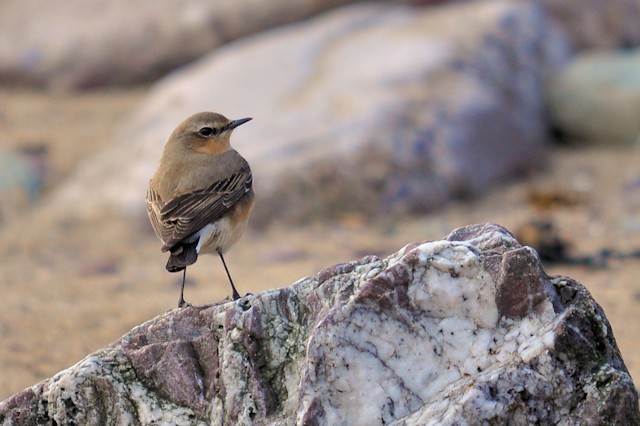 Northern Wheatear, Ballymacoda, Cork (Photo: Ronan McLaughlin)
This weekend, the first window of the A2B (Africa to Britain) calendar will open on the BTO website and the first clip will be available to watch. Media personalities and scientists will speak up for their favourite migrant birds over the course of the next six weeks, as the birds themselves arrive back into the country. These clips will focus on migration, as passionate people ask us to spare a thought for Swallows, Cuckoos, warblers, martins, etc. — almost all of which are in decline. The A2B initiative is linked to the BTO's Out of Africa appeal which is raising funds to continue research in Africa, on migration routes and in the UK. These studies are vital if we are to act quickly to target conservation action.
Speaking in favour of the Wheatear, Chris Packham said: "Wheatears are only one of a suite of our sub-Saharan migrants which are showing what I would describe as catastrophic declines. They've become very symbolic of the fact that we are exacting quite a profound influence on the environment."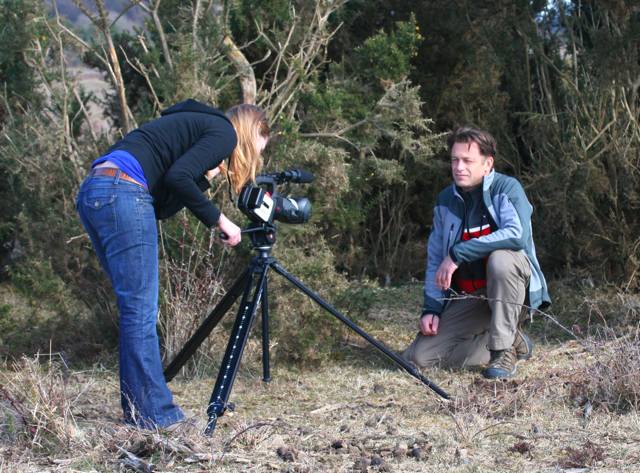 Chris being filmed by Rachel Irvine of the BTO (Photo: Paul Stancliffe)
To find out more see www.bto.org.
Despite their size — about the same as a Robin — Wheatears are epic travellers. Having spent the winter south of the Sahara, the early birds will move into the hills and coasts of the UK in the next few couple of weeks. These are the lazy birds — travelling only 5,000 km (3,000 miles). There will be a later wave of migrant Wheatears, passing through the UK and heading for Iceland, Greenland or even western Canada — they travel up to twice as far.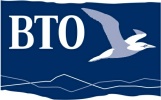 According to the Breeding Bird Survey (a joint BTO/RSPB/JNCC project) we have lost nearly a quarter (24%) of the Wheatears in Wales since 1995, 14% of those in Scotland and 5% of the English birds. As with most of the declining migrants, it is hard to know how many of the species' troubles are occurring in the UK, how many in Africa and how many on the incredible journeys they undertake each spring and autumn. The BTO's Out of Africa appeal will help to look for answers and solutions.