A pair of Black-headed Buntings bred in Germany for the first time in 2017, part of a body of evidence suggesting the species is expanding north and west.
The pair nested successfully in Rottenburg am Neckar, in Tübingen district, in the south-west of the country, some 400 km north of its nearest known breeding location. A study published in Vogelwelt showed that records of Black-headed Bunting are increasing in countries north and west of its European breeding range, along with several isolated breeding successes, all of which is suggestive of the early stages of a range expansion scenario.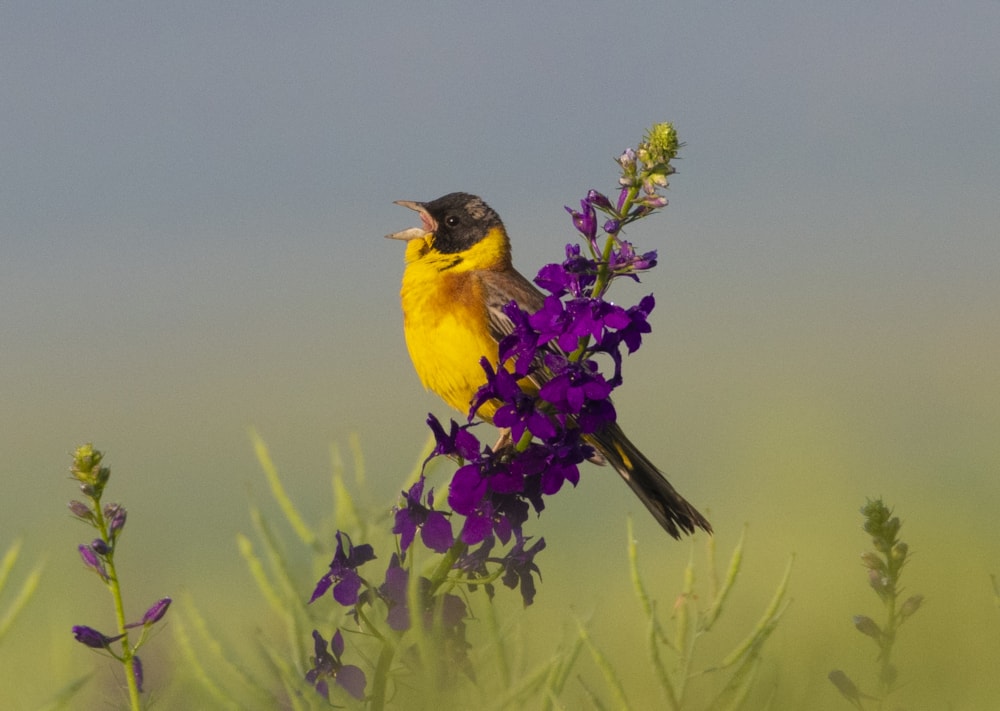 Black-headed Bunting has shown signs of a north-westward range expansion, with breeding records from France, Germany and Hungary in recent years (Ed Stubbs).
Black-headed Bunting breeds from central Italy eastwards, throughout the Middle East and into Iran. The Balkans, Greece and Bulgaria hold the core population, though it thins out to the west in Croatia, south Slovenia and Italy. There is also a tiny, isolated population in Lombardy, northern Italy, some 300 km north-west of the nearest Italian birds (on the Adriatic coast) – this cluster of fewer than 10 pairs demonstrates how ranges will meet a limit when the landscape composition and small-scale habitat no longer match a species' requirements.
However, recent breeding records from south-east France and expansion into Dobruja (a region in south-east Romania and north-east Bulgaria) suggest Black-headed Bunting's range is extending north and west. It remains a rare vagrant in central Europe, with a few records a year in most countries. Thus, the breeding record in Germany is of great significance.
At the site in Germany, in the Neckar River valley, the rolling slopes are dominated by farmland. Typical intensive farmland dominates, but notably the breeding area has disproportionally large areas of 'organic' farmland: hay meadows, cattle pastures, arable fields and so on, interspersed with small orchards, boundaries of fallow grassland, scrub and hedgerows. The area is in fact under management for farmland species, such as Grey Partridge and Corn Bunting.
The male of the pair was first found during a routine Corn Bunting survey on 30 May 2017. Daily scrutiny followed, with a female first seen on 11 June when she was already collecting nest material. By 13 June the female was incubating, 24 June was the estimated hatch date and, on 4 July, the four young had fledged. The number of small insects used to feed the chicks was notable.
The last bird was seen on 31 July but, disappointingly and despite intensive surveys, no Black-headed Buntings were seen in the area in 2018. The low-intensity farmland breeding site offered plenty of suitable habitat so rarely found in western Europe these days. Six Corn Bunting territories were in the immediate vicinity and is of note, for it's the remnant population of this almost extirpated species in Baden-Württemberg.
Most central European records have involved mid-May to late-June males, corresponding with overshoot spring migrants from the core range. That said, the number of accepted records has clearly increased since the mid-1980s, especially along the Alps in south-east France and in Hungary – both adjacent to or near the core range and areas were breeding has also occurred. Records north and west of this area are scattered. An increase in records occurred in Great Britain between 1930 and 2005 (even though numbers stabilised between 2000 and 2015), and such a trend is typical along the range margin of an expanding species.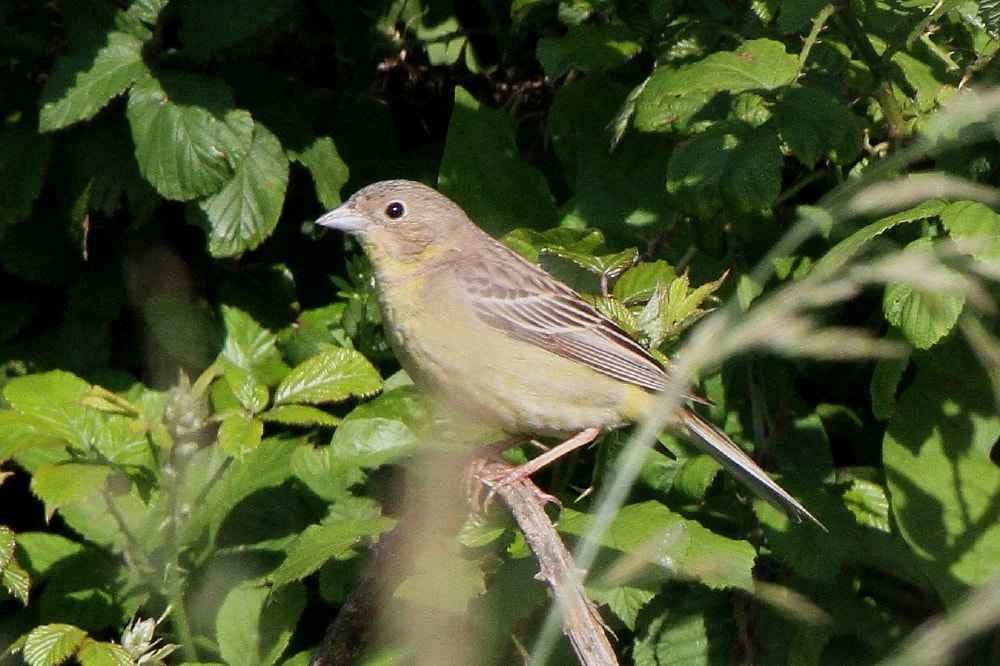 The German pair successfully raised four young in 2017, but there was no sign of any at the same site in the following year (David Burns).
The six recent breeding records in south-east France (2000, 2001, 2007 and 2011) and south Hungary (2016 and 2017) were located within, or even south of, the area holding a cluster of single records in central Europe, approximately 200 to 320 km away from the nearest known regular breeding areas.
In a similar vein, solitary breeding well north of core ranges has been documented for other members of the Mediterranean avifauna, notably Subalpine Warbler in Switzerland in 2016 and Spectacled Warbler in Germany in 2017. On top of this, range expansions of European Bee-eater, Melodious Warbler and Cirl Bunting have been documented in central Europe. There are two key reasons for this.
Firstly, the recent continuous trends towards drier and warmer summers in inland central Europe may establish local climatic conditions that are increasingly favourable for Mediterranean bird species. Secondly, strictly in the case of Black-headed Bunting, the post-Soviet Union abandonment of vast tracts of farmland led to a population boom in eastern Europe and Russia, thus triggering expansion pressure as a result of larger numbers of birders.
If both these factors continue, then it's likely Black-headed Bunting will continue to expand north and west – though the availability of suitable habitat is key, and it is lacking in many parts of the frontier range, with north-west Europe one of the most nature-depleted parts of the world. As a result, perhaps areas with exceptionally non-intensive farming (or even rewilding) habitat – such as the German breeding site – will become focal points of any possible local establishment in new areas.
Reference
Anthes, N, Gotz, H & Handschuh, M. 2019. Expanding north? Putting the first German breeding record of Black-headed Bunting Emberiza melanocephala into context. Vogelwart, 139 (31-38).