Netvue Birdfy Smart AI Bird Feeder Camera
526d94d1-132c-4583-a651-d4e5594861d5
Launched by Netvue late last year and advertised as a 'world first', Birdfy is an innovation that combines an auto-detect and recognise AI smart camera with a feeding station. It is said to be capable of identifying more than 6,000 bird species. Intrigued, I acquired one, set it up in my garden and, eagerly awaiting the results, sat back to see what happened.
An element of preparation is required before the system is up and running. Assembly is straightforward, but the camera battery needs charging before use. A charging cable is supplied, but a standard DC5V/1.5A adapter isn't, so I used my own camera adapter. The Birdfy camera requires a micro-SD card to capture images and video and, as with all new cameras, I had to purchase one separately.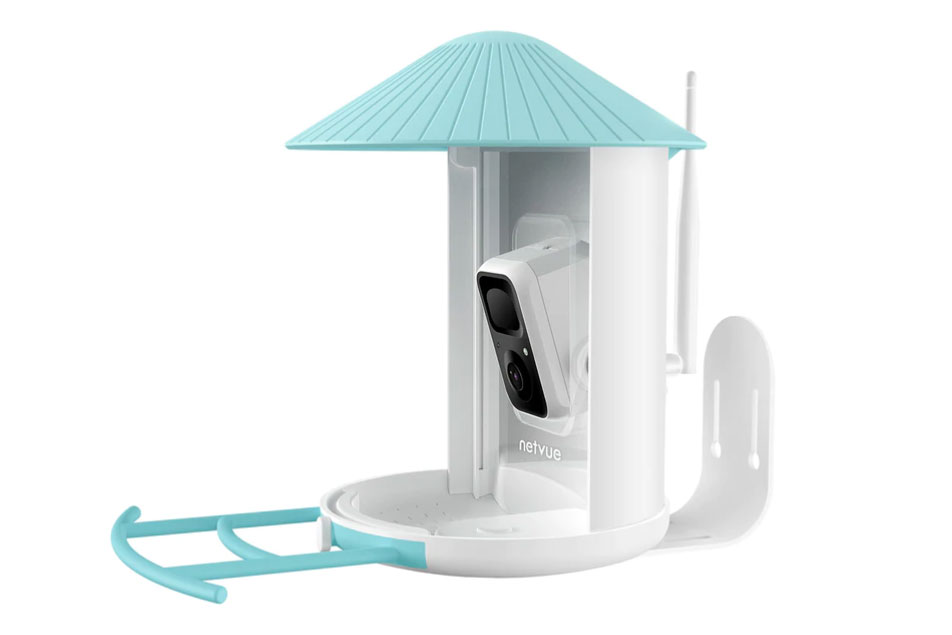 The printed guide contains a QR code which, when scanned with a smartphone, takes the user to the Netvue section on the App Store or Google Play. The Birdfy app can then be downloaded to complete the set-up process, which includes formatting the micro-SD card.
The supporting bracket can be screwed to a wall, fence or tree, allowing full rotation, which enables the feeder cam to point in any direction. It can be installed and the movement sensor set to detect and record human intruders, as well as birds, which was the original use of the camera before it evolved into the Birdfy system.
The camera is constantly charged by cable connection to a small solar panel supplied with the feeder. The system works on wi-fi, sending motion-detection alerts and footage to your smartphone, with images to help identify birds and animals, if needed.
Control of the system from my mobile was easy enough, allowing adjustment in sensitivity of movement detection, turning off the camera or setting a timer and using the built-in loudspeaker and alarm siren to scare off squirrels. The last were identified by the camera, which alerted me to Grey Squirrels on the feeding platform, allowing activation of the siren button on the app to set off a car alarm-type sound, frightening off the squirrels – and everything else!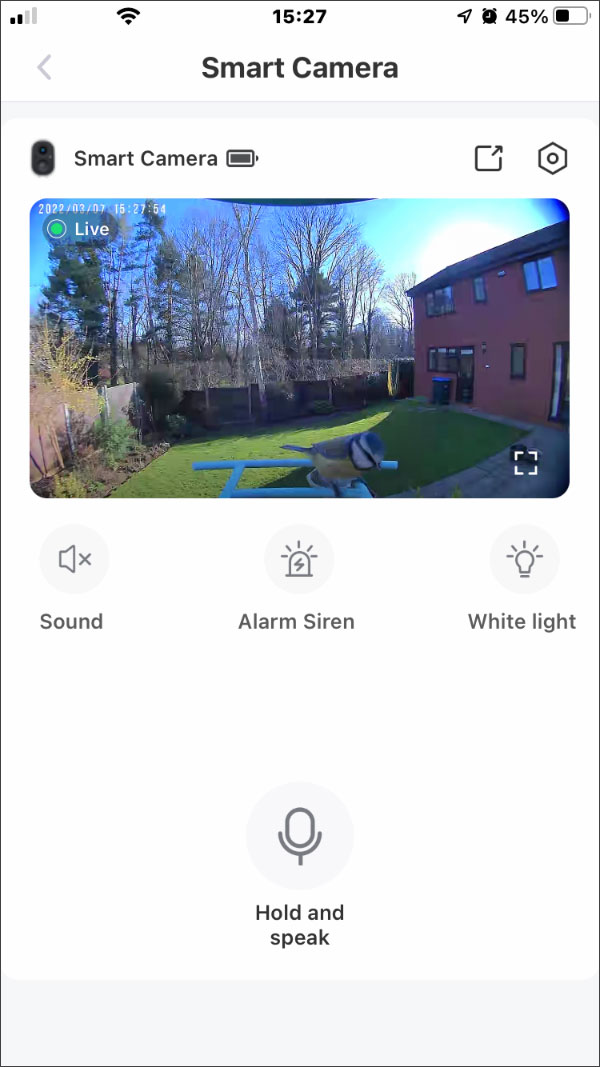 A live image of a Blue Tit on the feeder.
Although the system identified 'birds' and squirrels and its AI intelligent recognition algorithms are said to inform in real time 'what species of bird is coming', the ID software appears to be in its infancy. It did not, for example, identify a Blue Tit. No doubt it will improve with time, allowing future updates to be downloaded and installed.
Birdfy is a nice concept with a broad range of functionality, but be prepared for your mobile phone battery power to run down quickly during use. It's prudent to keep it on charge whenever possible.
More info