Work gets underway on Cameron's Cottage
33842511-3479-414c-be18-82c4a9c74610
Renovation work on a derelict cottage in the heart of Franchises Lodge, the RSPB's new reserve in the New Forest, Hampshire, is now underway, the Cameron Bespolka Trust has announced.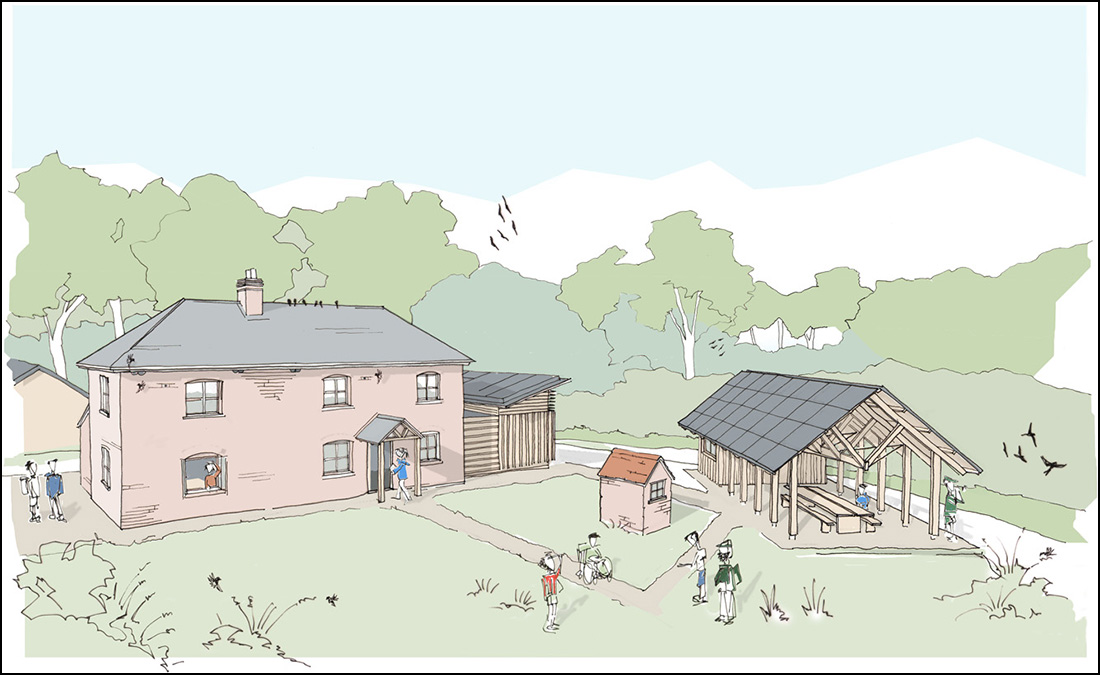 An architect's impression of how the finished project will look (Moorhouse Architecture).
The trust – a charity set up in memory young naturalist Cameron Bespolka who died in a tragic accident aged just 16 – had been working with the RSPB to find a place where young people could learn about nature. In 2018, the RSPB took ownership of a 1,000-acre site in the New Forest, which they named Franchises Lodge reserve.
A rundown, three-bedroom cottage on the new reserve was soon identified as the ideal place to create Cameron's Cottage.
"We have been working with the RSPB since 2017 about finding a place in a reserve where young people can stay and experience nature first hand," Corinne Bespolka, Cameron's mother, commented. "The moment we saw this cottage, we saw the huge potential to create a unique place to engage budding naturalists from all walks of life.
"We have worked tirelessly these past two years to create a place that will instil a life-long love of nature to the next generation. It feels like a very fitting legacy in Cameron's honour."
The RSPB has selected AV Developments to carry out the work, together with SA-Energy, responsible for renewables, and Moorhouse Architects. Together they will renovate the cottage, build an extension and construct a new field study centre.
Content continues after advertisements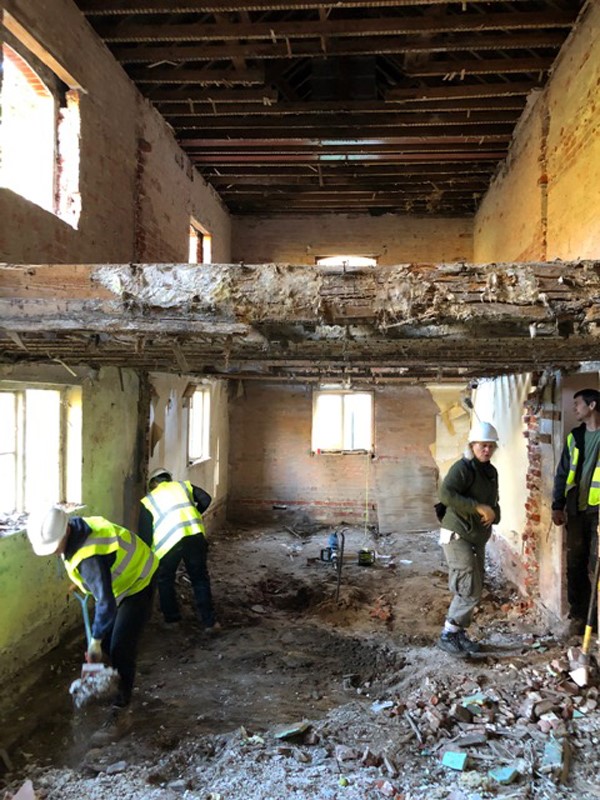 Work is underway on the interior of Cameron's Cottage.
This low-impact renovation will provide a residential educational base for small groups from schools, colleges, universities and other organisations. It will offer nature-based activities to budding naturalists to encourage a life-long understanding of nature and the environment. The study centre will include a small laboratory room for university students to carry research projects.
Cameron's Cottage is off-grid and as green and sustainable as possible. The renewable energy will include solar panels, a heat recovery ventilation system that generates heat through air as well as an Ecorock sewage treatment system.
The work is estimated for completion in spring/summer 2021.