Virtual Birdfair available for rest of 2020
faaf07a8-4907-4ed3-b888-96dae9b04fb7
Birdfair has taken place every year at Rutland Water since 1989. This year, however, organisers were forced to cancel the physical event due to the ongoing COVID-19 health crisis. Leicestershire and Rutland Wildlife Trust, working in partnership with the RSPB, were determined that Birdfair would go ahead in some shape, though, and so the idea for an online event was born.
Virtual Birdfair went live on the morning of Friday 18 August, when the physical event had been scheduled to start. The website offered visitors the expected range of exhibitor stands, lectures and talks, an authors' forum, activities for kids and even the popular auction and art gallery – all in the online world.
Event organisers have revealed that 25,866 unique users visited the Virtual Birdfair over the weekend, generating some 210,199 page views. More than twice that number have logged on since then, and as of end of October a total of 53,190 unique users visited the site.
Due to the high continued demand for the Virtual Birdfair site, the Birdfair team have decided to make the content available until the end of the year. All the live lectures, discussions, workshops and presentations were recorded and are still available to view.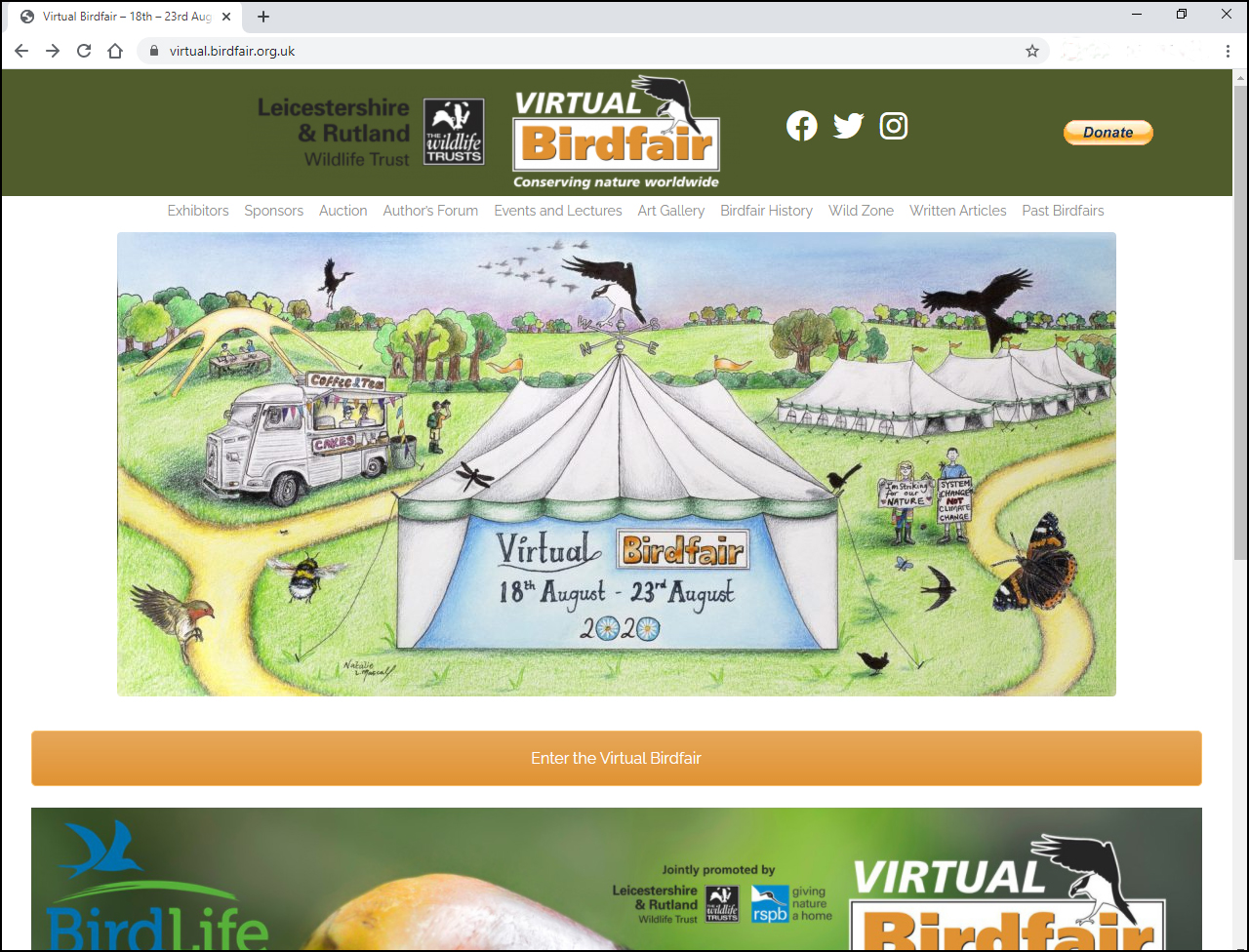 The world's first Virtual Birdfair was a great success and remains accessible until the end of 2020.
Content continues after advertisements
Exhibitor stands are still live, as are the art galleries, giving you access to some of the best wildlife art, optics equipment, books and more.
Birdfair also has a serious message, raising vital funds for BirdLife International. Over the years almost £5,000,000 has been raised to help save birds and their habitats around the world. This year, Virtual Birdfair was supporting a project aiming to stop the poaching and trade of Helmeted Hornbill. You can still donate via the website.
Virtual Birdfair can be accessed at virtual.birdfair.org.uk.