Tree feller fined £100 for destroying goshawk nest
87a2ef7f-ad46-424e-a218-0938546f32e5
A man has been fined £100 for destroying an active Northern Goshawk nest by felling a tree.
Officers from Gloucestershire Constabulary's Rural Crime Team were called to an estate on the outskirts of Gloucester on Saturday 5 June where it was reported that a tree had been felled causing an active goshawk nest to be destroyed.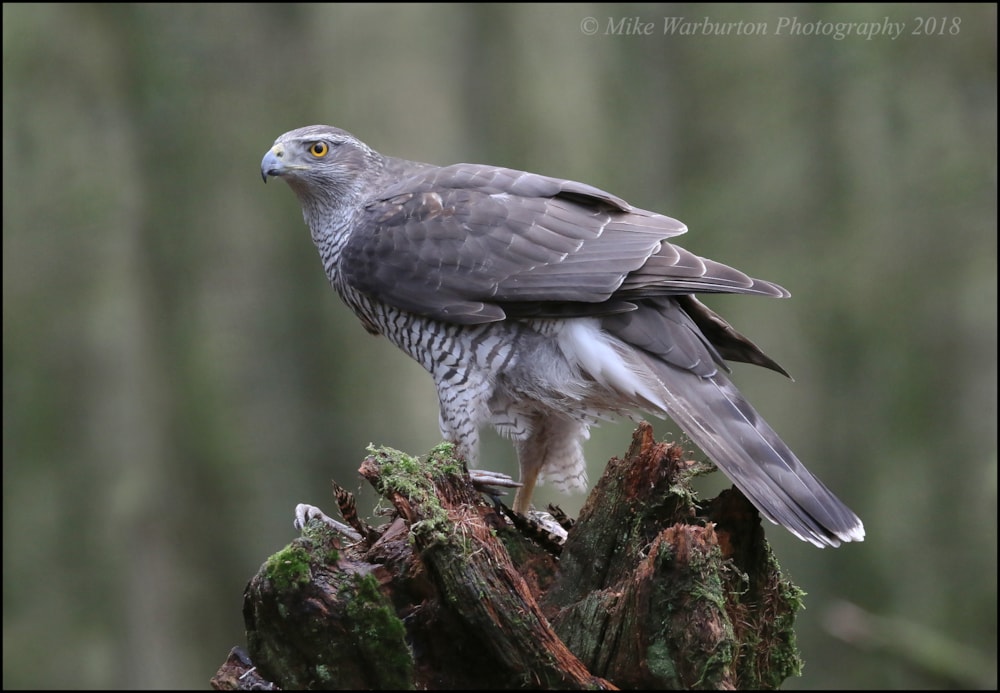 The feller was fined £100 for cutting down a tree that held an active Northern Goshawk nest (Mike Warburton).
The man, who is an agricultural labourer, was identified after admitting that he had felled the tree without checking for any bird's nests. He attended for a voluntary interview and was ordered to pay a £100 donation to the RSPB.
A condition was also put into place which allowed Glos Raptors Monitoring Group to access the site so that it can monitor birds of prey at the site, including active nests, and put cameras up to ensure habitats remain protected.
Content continues after advertisements
PC Phil Mawdsley said: "Bird nesting season generally takes place from March to August, however can fall outside of this period and during this time you shouldn't cut down trees or trim hedges without checking for the presence of birds and it is an offence under Section 1 of the Wildlife and Countryside Act of 1981 to disturb birds or damage their nests and unfortunately this happened after an act of recklessness."
A spokesperson for the RSPB commented: "It appears that this was the only tree in the wood to be felled and then completely removed at a time when it contained an active goshawk nest. Goshawk nests are huge structures and the contents of the nest would be equally obvious.
"Goshawks are rare breeding birds and have been subjected to regular persecution through the years, which sadly continues today. To intentionally damage or destroy the active nest of a goshawk, or any wild bird, is against the law. Raptor persecution is a National Wildlife Crime priority, and the goshawk is a priority species."