The ring binder that shaped conservation
735d92af-06b0-4267-9a11-acc2f53ce0f1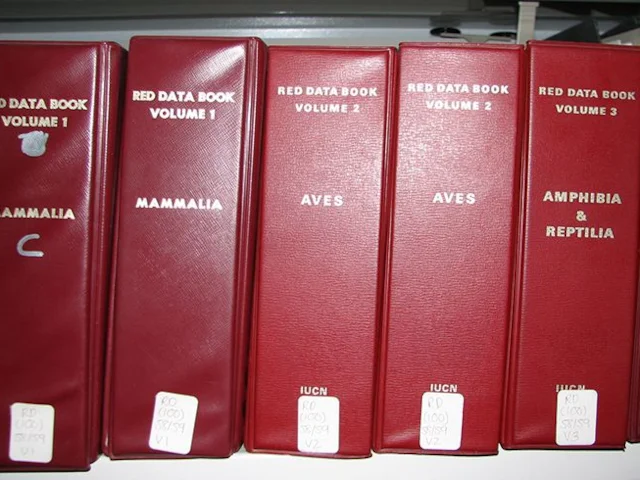 New details have emerged at the Wildfowl and Wetlands Trust (WWT) about how the global system for classifying endangered species – which forms the bedrock for modern conservation – began with a humble ring binder and some loose-leaf sheets.

Today we take for granted the ease with which we can share information, but 50 years ago there was no way to collate data from research or anecdotes around the world to build a picture of which species were endangered. Sir Peter Scott, who founded the WWT in 1946, was incredibly worried about species loss and the future of the world's wildlife, and wanted to do something about it.

It seemed to him that categorising species and their status would be a good place to start – and so the Red Data books were born. These were hand-written, loose-leaf sheets filed in ring binders, and each contained information on a species, separated into categories, and detailing how endangered they were and what was known about them. This information went on to form the basis of every conservation programme we know today.
Conservationist, ornithologist and founder of the Wildfowl and Wetlands Trust,
Sir Peter Scott. Photo courtesy of the Wildfowl and Wetlands Trust (
www.wwt.org.uk
).
Content continues after advertisements
These basic yet functional binders evolved into the now familiar IUCN Red List, the international standard for evaluating the conservation status of every plant and animal species.

From its small beginning, the IUCN Red List has grown in size and complexity and plays an increasingly prominent role in guiding conservation activities of governments, NGOs and scientific institutions. The Red List covers more than 76,000 species – a huge success from its humble precursor, the Red Data books.

Cassandra Phillips, Sir Peter's personal assistant from 1981-1989, saw firsthand how passionate he was about saving species. She commented: "Peter Scott was a brilliant communicator in so many different ways. He had a loose-leaf page for each endangered species, separated in proper categories, how endangered they were, what was known, as a basis for action. Maybe it was partly his training in the war; he had a very organised mind and he just realised that the scientific basis of conservation and trying to help endangered species was crucially important – so the facts were important, and this was a wonderful visual way of getting facts across to people."

Click on the play button below to watch an interview with Cassandra Phillips.