Swarovski partners World Land Trust
883f5f37-b4cb-4f7a-9fa8-34be46915f1b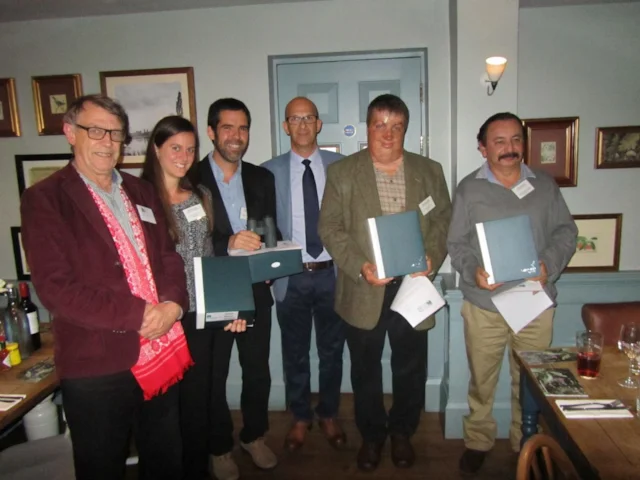 Swarovksi Optik, the high-quality birding binocular and telescope manufacturer, has announced a new partnership with the World Land Trust (WLT), the international conservation charity.
The newly-forged links are designed to support the
WLT
's 'Keepers of the Wild' ranger programme, which was founded in 2011 to support its overseas conservation partners as they monitored and safeguarded the habitat and wildlife in reserves created with the trust's funding. To further assist the reserve rangers, Swarovksi has donated a number of their SLC binoculars for the rangers to use in their day-to-day activities.
The binoculars were awarded to four of the trust's project partners during an event in Kew, London, earlier this month. The recipients included Asociación Civil Provita in Venezuela, Grupo Ecológico Sierra Gorda in Mexico, Fundación Pro-Bosque in Ecuador and Asociación Ecológica de San Marcos de Ocotepeque in Honduras.
Peter Antoniou, UK Country Manager for Swarovski Optik, commented: "We are extremely proud to lend our support to such a worthwhile charity as World Land Trust. The appreciation of nature and environmentally-friendly production is an essential part of our company philosophy, and we therefore hope the rangers find the binoculars help them in the essential work that they do."
John Burton, CEO and Founder of
World Land Trust
, added: "We are delighted to be working with Swarovksi Optik as a new corporate supporter, and the equipment they have donated will make a huge difference to our Keepers of the Wild programme. The rangers we support carry out a difficult job and binoculars are an absolute necessity. Having the highest quality product will help them do the best possible job in protecting threatened habitats."