Strengthen seabird protection says RSPB
6a12e12c-97b5-4ecd-9780-e4a5573a96a4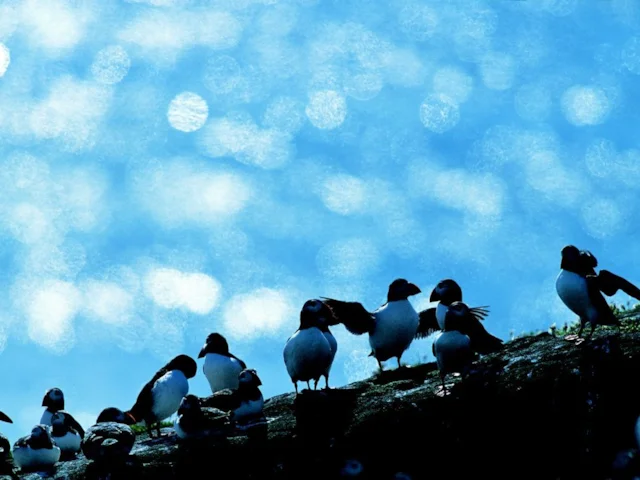 One of Britain's largest seabird colonies celebrates 150 years of protection this year and the RSPB has urged strengthening of the laws that protect nature in the seas.
Bempton Cliffs RSPB, East Yorkshire, is a Special Protected Area under the Birds and Habitats directives, which is EU legislation to protect the most important wildlife species and habitats in Britain and Europe. However, the 250,000 seabirds that breed on the cliffs at Bempton each year are facing ever increasing threats.
Disruption to the marine environment is one of the primary threats facing seabirds in Europe, and is largely down to inappropriate developments at sea and the effects of climate change on the marine environment. Increased protection for wildlife at sea is seen as the first step in improving the quality our oceans and helping marine wildlife.
It is feared that the European Commission's REFIT 'fitness check' of the Birds and Habitats Directives could result in a weakened set of laws protecting UK and European wildlife. The RSPB is one of
100 voluntary organisations across the country that have raised concerns
that the Directives are being undermined by those who mistakenly regard them as a block on business and economic growth.
Martin Harper, RSPB Conservation Director, said: "The seabird colony at Bempton is spectacular – it's home to vast numbers of seabirds such as Puffins, Kittiwakes and Northern Gannets. It is important that these much loved species are protected by laws from the threats that they are facing.
"The cliffs at Bempton are safeguarded by strong legal designation and the fact they are on an RSPB reserve means it is a protected area – but at sea it is a different story. The areas at sea where the birds feed are not protected, meaning they are open to many different kinds of threats, such as the application for an addition 360 wind turbines at Hornsea only 55 miles off the Yorkshire coast."
So far over 250,000 people across Europe have signed a pledge to defend nature on the back of the European Commission's REFIT 'fitness check' of the Birds and Habitats Directives, making it the largest European consultation response in history.
Since RSPB's Bempton Cliffs new Seabird Centre opened to the public on Good Friday this year, 35,000 people have visited and enjoyed the wonders of the cliffs and the wildlife that it is home to.
Mike Clarke, RSPB Chief Executive, said: "I'm so pleased and proud to have officially opened the new Seabird Centre at RSPB Bempton Cliffs, which offers some of the most stunning coastal views in the UK. The new centre not only represents the common goal held by our organisation and key partners, to connect more of the general public with the nature that surrounds them, but also a collective effort to make this all possible."