Stop the illegal killing and trading of wild birds in North Africa
cbe4798f-1428-4d10-abc2-4b871aa1ab68
Reports on the strategies of poachers in North Africa show that hunting has contributed to a serious shrinkage of range in Goldfinch and other songbirds often targeted by hunters. The countries of Morocco, Tunisia and Algeria appear to be particularly to blame for this depletion in numbers.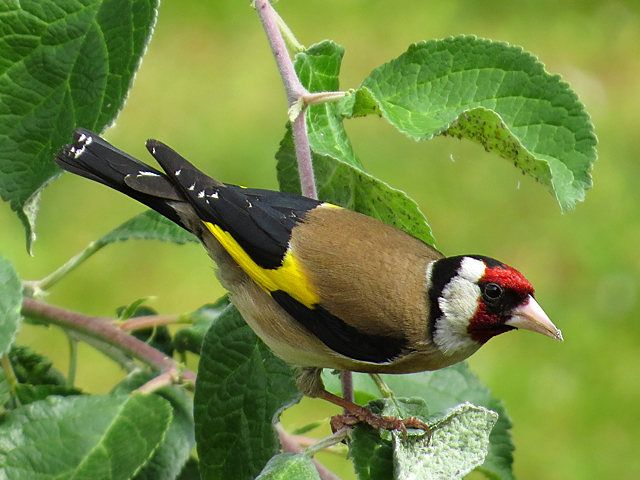 Goldfinch, Wivenhoe, Essex (Photo: John Keep).
Following this revelation, BirdLife International experts joined more than 80 people representing governments, independent organisations, the Convention on Migratory Species (CMS) and a network of experts working to stop the illegal killing, trapping and trade in wild birds and to press for its eradication, now termed Illegal Killing, Taking and Trade of Migratory Wild Birds (IKB).
Interested parties met for two days in Sliema, Malta, recently and heard that the CMS identifies the taking and trade of migratory landbirds in the Mediterranean fly-way as one of the main threats in North Africa.
"Man must continually evaluate his existing relationship with nature. There are many changes that have taken place within our environment, and human behaviour such as bird hunting must also change for nature to continue supporting human life," stressed Dr Olivier Biber, a member of the African-Eurasian Migratory Landbirds Action Plan working group, who participated in the meeting.
Content continues after advertisements

Goldfinch, Germany (Photo: W.Schulenburg).
Participants also discussed a review by Birdlife International on the IKB concern in the Mediterranean published in 2016, and acknowledged that the results from the review have catalysed government efforts either directly or indirectly to address this problem, which affects many migratory landbirds. BirdLife also presented preliminary results for European IKB review, and indicated that similar research is being undertaken for Iran, Iraq and the Arabian Peninsula.
Those taking part agreed to begin using a scoreboard to assess and grade progress of all European and Mediterranean countries towards ending illegal killing, as well as the taking and trade of migratory wild birds. It was also unanimously agreed that welcoming other stakeholders to use this tool would continue to add value.
The CMS responded by forming an Intergovernmental Task Force on IKT in the Mediterranean region. Several individual governments have also developed national strategies or action plans to tackle the problem at country level. Optimism that a continued push by governments and stakeholders will yield important results beneficial to regional species, many of which are heavily affected by the IKB.
This meeting was hosted and chaired by the Maltese government, and was attended by more than 80 participants from 24 countries in Europe, including 17 EU member states.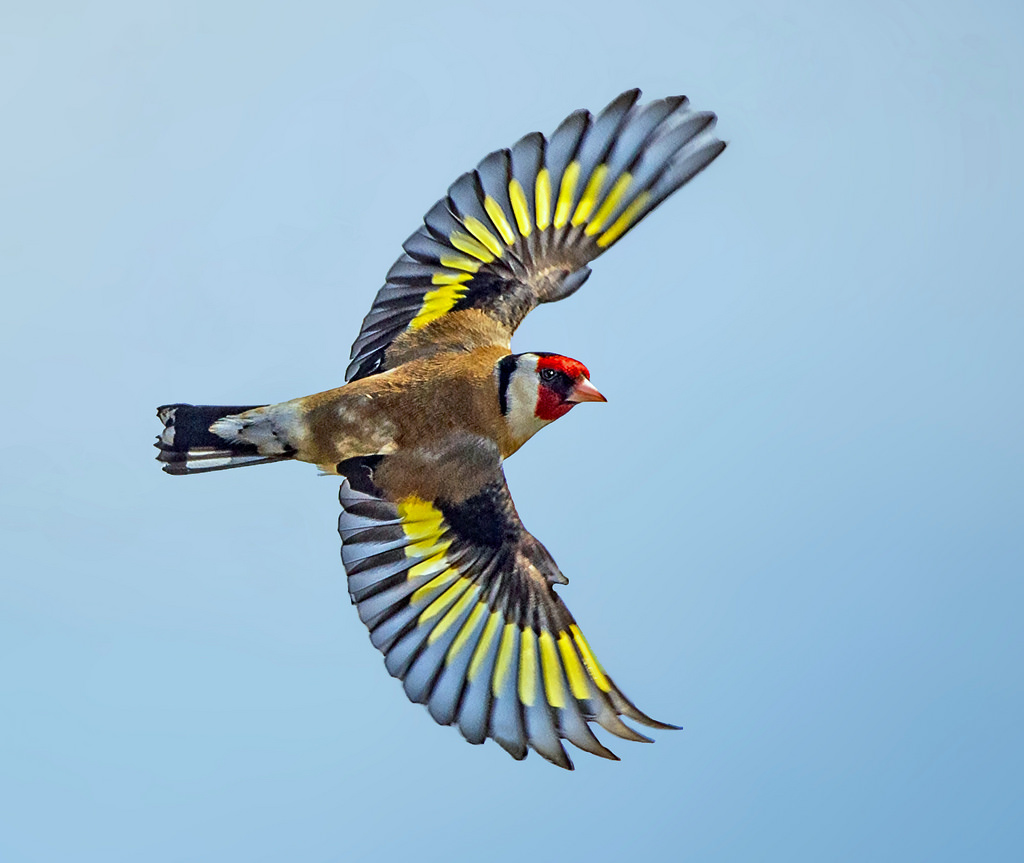 Goldfinch, Gilfach, Glamorgan (Photo: Clive).