Small Copper slumps as butterflies struggle
2b5221cf-6675-44ea-a7e6-b5b3e3c80391
One of the UK's most widespread butterflies, the Small Copper, has suffered its worst year on record and is now in a state of significant decline, a study has revealed.
The summer of 2015 was cooler than average with the majority of widespread and habitat specialist butterflies struggling as a result. The Small Copper saw numbers fall by almost a quarter last year compared to 2014, the annual UK Butterfly Monitoring Scheme (UKBMS) led by Butterfly Conservation and the Centre for Ecology & Hydrology (CEH) revealed.
Found across the UK, the Small Copper, an occasional garden visitor, has seen its numbers tumble. Previous research suggests the butterfly has suffered substantial declines over the last century due to habitat loss, but relatively poor weather in recent years may also be aggravating this decline.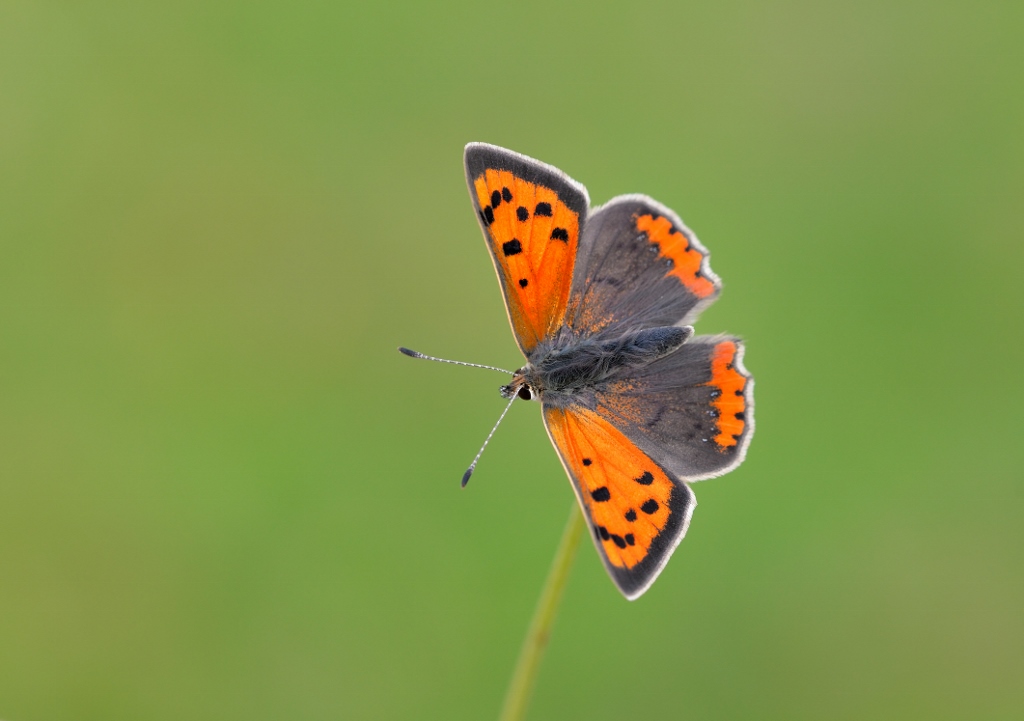 Small Copper, Seaford, East Sussex (Photo: Bob Eade)
2015's dry spring was followed by the coldest and wettest summer for three years. Some 34 of the 57 butterfly species monitored by the scheme experienced declines, with the lack of summer warmth a factor in this.
Heath Fritillary, one of the UK's scarcest species, suffered its worst year on record, with numbers down 16% compared to 2014.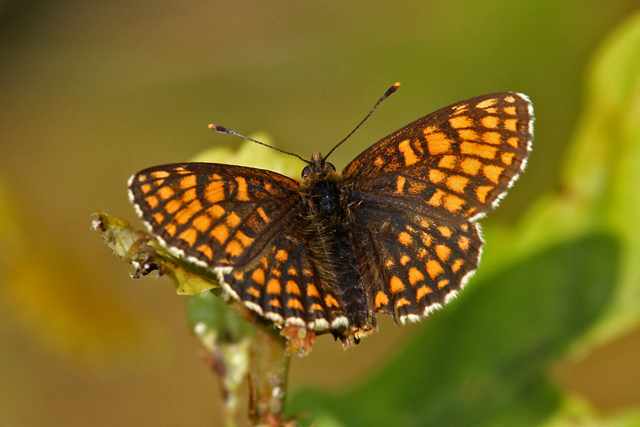 Heath Fritillary, East Blean Woods, Kent (Photo: Richard Bonser)
The rare British race of the Swallowtail, arguably the UK's most striking butterfly, suffered the largest decline of any species with numbers down 65% compared to 2014.

Swallowtail, Hickling Broad, Norfolk (Photo: Barry Nield)
Content continues after advertisements
Widespread butterflies also experienced a poor year with garden visitors the Peacock and Small Tortoiseshell down 21% and 44% respectively.
The Wall continued its ongoing slump, with numbers down 44% compared to 2014 and the Grayling declined by 38%.

Grayling, Aberdaron, Gwynedd (Photo: Shirley Roulston)
Despite a generally poor year for butterflies some species thrived. The Marbled White and Brimstone experienced their best years on record and, despite the lack of an expected substantial influx, the Painted Lady saw its numbers rise by 200%.

Painted Lady, Trench Wood WWT, Worcestershire (Photo: Philip Ruler)
Dr Tom Brereton, Head of Monitoring at Butterfly Conservation, said: "In recent years it has become apparent that some of our most familiar and cherished butterflies are declining substantially. Sadly, our latest results show that the diminutive but stunning Small Copper can be added to this list."
Dr Marc Botham, Butterfly Ecologist at the Centre for Ecology & Hydrology, said: "2015 was a mixed year. Much of the summer was cooler than average resulting in annual declines in many species. Some species had a good year emphasising the complex relationship between weather and annual fluctuations in butterfly populations."
Sarah Harris, Breeding Bird Survey (BBS) National Organiser at the British Trust for Ornithology, said: "It is thanks to the dedicated and enthusiastic volunteers across the UK who take part in the UKBMS scheme that we have such a clear picture of what is happening to our butterflies, both long-term and between years; without these brilliant citizen scientists we would know a great deal less. Many thanks to all those who took part and made this report possible."
The UKBMS has run since 1976 and involves thousands of volunteers collecting data through the summer. Last year a record 2,436 sites were monitored across the UK. The scheme is operated by Butterfly Conservation, the Centre for Ecology & Hydrology and the British Trust for Ornithology and funded by a multi-agency consortium including the Joint Nature Conservation Committee, Forestry Commission, Natural England, the Natural Environment Research Council, Natural Resources Wales and Scottish Natural Heritage. The UKBMS is indebted to all volunteers who contribute data to the scheme.