Seabird insurance policy pays dividends: Lundy wildlife thriving since rats removed
9c4629b5-4fb1-41d1-92b4-03705a83415d
A project to remove rats from Lundy has seen numbers of the burrow-nesting seabird it set out to save more than triple. In 2001, there were only around 150 pairs of Manx Shearwaters. But, a survey carried out by the RSPB this year recorded 560—and conservationists believe the number may actually be far higher.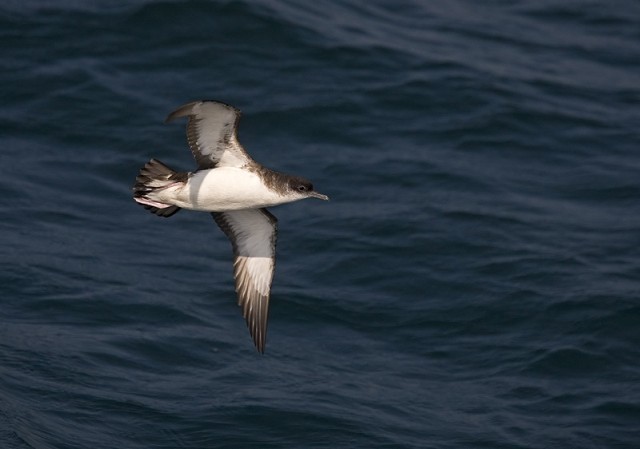 Manx Shearwater, At sea, Pembrokeshire (Photo: Richard Crossen)
The birds are counted by playing a tape of their call at the mouth of burrows during the day and a note is made if there is a call in return. But experts believe the response rate is only around 50%, so there are likely to be many more Manx Shearwaters than the survey recorded. The Manx Shearwater has its world headquarters in the UK, which supports more than two thirds of the world population.
RSPB spokeswoman, Sophie Atherton said: "The discovery about the response rate means there are probably more than a thousand pairs of Manx Shearwater on Lundy, which is the beginnings of a healthy colony. Bird numbers have increased much faster than was expected, so this is doubly good news."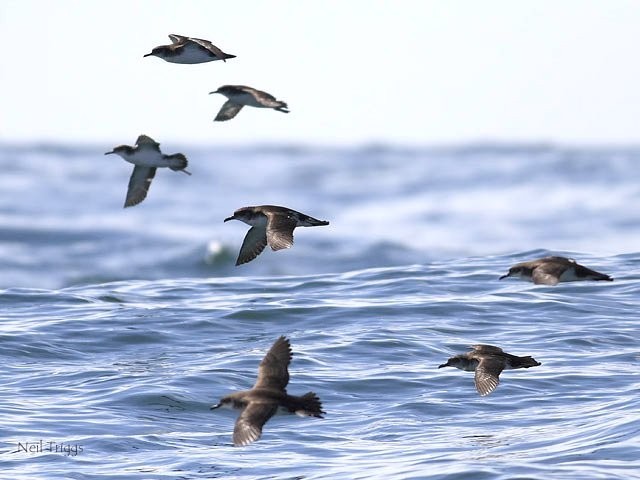 Manx Shearwater, Smalls Lighthouse, Pembrokeshire (Photo: Neil Triggs)
Content continues after advertisements
The Seabird Recovery Project, a partnership between Natural England, the RSPB, the Landmark Trust and the National Trust, began in 2001 and aimed to increase Manx Shearwater numbers on the island to provide an insurance policy for the species as a whole. More than half of the world's population of the birds breeds on the Pembrokeshire islands of Skomer and Skokholm and were there to be a disaster such as an oil spill there, the number of birds lost could have a major impact on the species.
David Appleton of Natural England said: "The higher numbers of Manx shearwaters now on Lundy may partly be down to immigration from other islands, as the birds do not start breeding until they are six years old. Without the removal of the rats though, Lundy would not be a safe place for these birds to come to and the species may have become extinct on the island."
As well as an increase in their numbers, the Manx Shearwaters have also expanded their range on the island. They were once concentrated on the western slopes, but occupied burrows have now been discovered at a number of other locations. Manx Shearwaters aren't the only birds doing well on Lundy. This year's survey also showed the highest numbers of Guillemots and Razorbills since 1981. Puffin numbers are also on the rise. At the previous count (in 2004) there were just five birds but this year's survey found 14.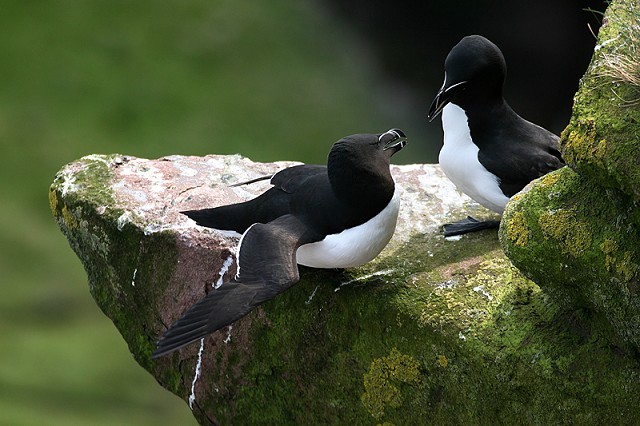 Razorbill, Auchmithie, Angus & Dundee (Photo: Mark Caunt)
Sophie Atherton added: "It's been a good year for the island's birds; in particular, the Manx Shearwater figures are a resounding validation of the work of the Seabird Recovery Project. We wouldn't have anything to celebrate if the rats were still there."