Scottish Tree Sparrows get help from schoolchildren
50570646-680d-424b-bddd-11ac2ce8f6b6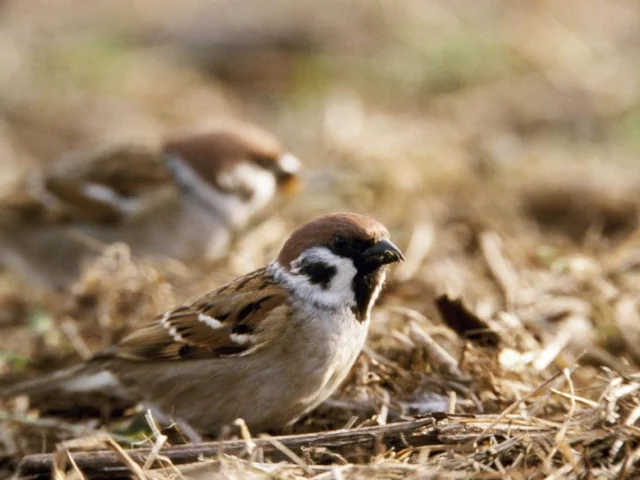 An RSPB youth workshop has provided new nest sites for Tree Sparrows in Dumfries and Galloway.
Schools and youth groups around Castle Douglas and Dalbeattie, Dumfries and Galloway, came together with RSPB Scotland and local sawmill company BSW Timber last week to create nest boxes for the declining
Tree Sparrow
.
Tree Sparrow has suffered a population decline of up to 90 per cent in Britain since the 1960s. The most recent national survey suggests that they are now slowly recovering in East Scotland and North-East England, but elsewhere numbers are still low.
The nestbox workshop was organised during the BTO's National Nestbox Week and ran on 17 February as part of a wider project to help the species throughout Dumfries and Galloway. Schoolchildren were able to design and build their own nest boxes under guidance from the RSPB with wood provided by BSW Timber, a nearby sawmill.
RSPB Scotland's Julia Gallagher said: "While early signs of a recovery in the Tree Sparrow population are encouraging, we need to do more locally to help support these great little birds. They're very much a rural species [in Britain] and are dependent on farmland and wetland areas for food and places to live and breed, but we know they'll happily use nest boxes when they're provided.
"With help from local children, we made 25 nest boxes to send to farms, schools and rural homes where we've identified existing Tree Sparrow populations that need a bit of help. The workshop wouldn't have been possible without the generous donation of materials from BSW Timber, through their Dalbeattie branch."
RSPB Scotland is also working with local farmers, landowners and communities, advising on other ways to support the species, including changing cropping patterns and garden feeding.
Content continues after advertisements