Scottish Seabird Centre wants your views on a new project
2f30781e-0659-4d66-8e1a-23b62a6835b1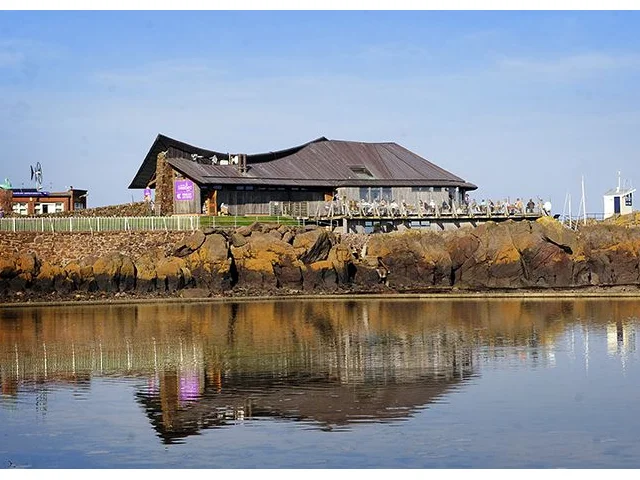 THE Scottish Seabird Centre (SSC), a conservation organisation and visitor attraction in North Berwick, is asking people from across the country to contribute to a survey about the development of a new National Maritime Centre – and those who take part could win a £50 Marks and Spencer gift voucher.

Following feedback from visitors, staff, volunteers and members, the charity is planning to expand and enhance its education and conservation programmes, developing new activities and events, and improving the exhibition space. The National Marine Centre is the working title for this innovative project.

The SSC would now like to engage with the wider public and is asking to people contribute to the consultation process and provide ideas, recommendations and suggestions.

Grace Martin, Project Director for the National Marine Centre, said: "The aim of the National Marine Centre is to help people discover more about our amazing marine environment and wildlife, including seabirds. It's essential for us to fully gauge the public's current awareness, understanding and desire to learn about this important subject.

"The survey is available on our website and we would really appreciate people sparing 10 minutes to share their views. The public's feedback is vitally important as the plans are developed over the next few years. Thank you to everyone who has supported the project so far and to those who contribute as we move forward."

The Scottish Seabird Centre has been awarded development funding of £290,000 from the Heritage Lottery Fund (HLF) to progress plans to create the centre. HLF has also given its initial support for a £3.5million bid for the project. This means the project meets the criteria for funding and HLF believes the project has potential to deliver high-quality benefits and value for lottery money. The project now has up to two years to submit fully developed proposals to secure a firm award.

Click here to take part in the survey.
Content continues after advertisements