Scotland fights wildlife crime while England loses police unit
3de62cef-be53-4ee5-a72d-57909ea56cc3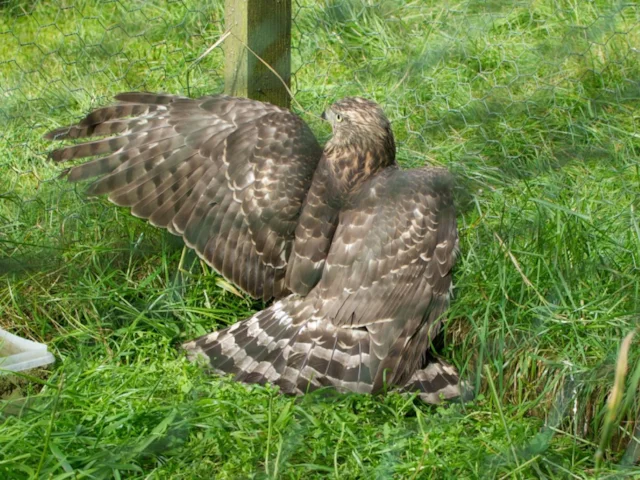 RSPB Scotland has welcomed a toughening of wildlife crime penalties at home, while the UK-wide National Wildlife Crime Unit is still under threat of closure.
The announcement that Scottish Environment Minister Aileen McLeod has accepted recommendations from the wildlife crime penalties review group to introduce tough new maximum penalties for those who commit crimes against wildlife has been warmly received by RSPB Scotland. However, the National Wildlife Crime Unit is likely to be closed within weeks after government defunding.
Stuart Housden, Director of RSPB Scotland, said: "Today's announcement from the Scottish Government on tough new maximum penalties for those who commit crimes against wildlife is a welcome step forward. Scotland has some of the strongest wildlife legislation in the UK, but ultimately we need wildlife crime to be seen as completely unacceptable, so that gamekeepers, landowners and countryside bodies do not turn a blind eye when they suspect it.
"Sports shooting bodies that are constantly seeking to reduce the safeguards afforded to highly protected species undermine the efforts to stamp out these crimes. The Scottish Government has said it will now bring together a list of relevant offences these changes will apply to, and RSPB Scotland looks forward to working with them government to implement these measures."
One of three poisoned Golden Eagles found poisoned on a Sutherland grouse moor in the space of five days in May 2010 Photo: RSPB.
This likelihood that the National Wildlife Crime Unit will close comes shortly after George Osborne's spending review failed to confirm funding after the end of March.
The NWCU was established in October 2006 and is currently based at Livingston near Edinburgh. It is a police-led unit with a UK-wide remit for wildlife crime, and though it does not actually prosecute, it provides legal force and backing with investigative powers essential to enforcing current wildlife legislation, in tandem with the expertise of conservation bodies such as the RSPB.
Wildlife TV presenter Chris Packham was recently quoted in The Guardian as saying that the lack of funding was "disgusting and disappointing", while Chief Inspector Martin Simms said that the closing of the unit would result in much wildlife crime remaining undetected.
Scotland has its own network of part-time and full-time Wildlife and Environmental Crime Officers that work within Police Scotland and co-operates with colleagues south of the border. This unit will remain in place.
Content continues after advertisements