RSPB asks public to increase bird feeding
a85ddd50-c56c-4493-9540-4e4b432644bd
The harsh effects of 'The Beast from the East' and 'Storm Emma' are driving desperate wild birds into gardens in search of food. Across the country, large numbers of Fieldfares and Redwings are turning up on people's lawns as the temperature plummets, and the RSPB has urged the public to put out extra food for them.
These two 'winter thrushes' usually spend the winter roaming the British countryside in search of berries and other fruit. However, at this point in winter, this natural food supply has dwindled to a minimum. With the weather having made a dramatic turn for the worse across much of the UK, these hungry birds have moved into gardens for food, water and shelter.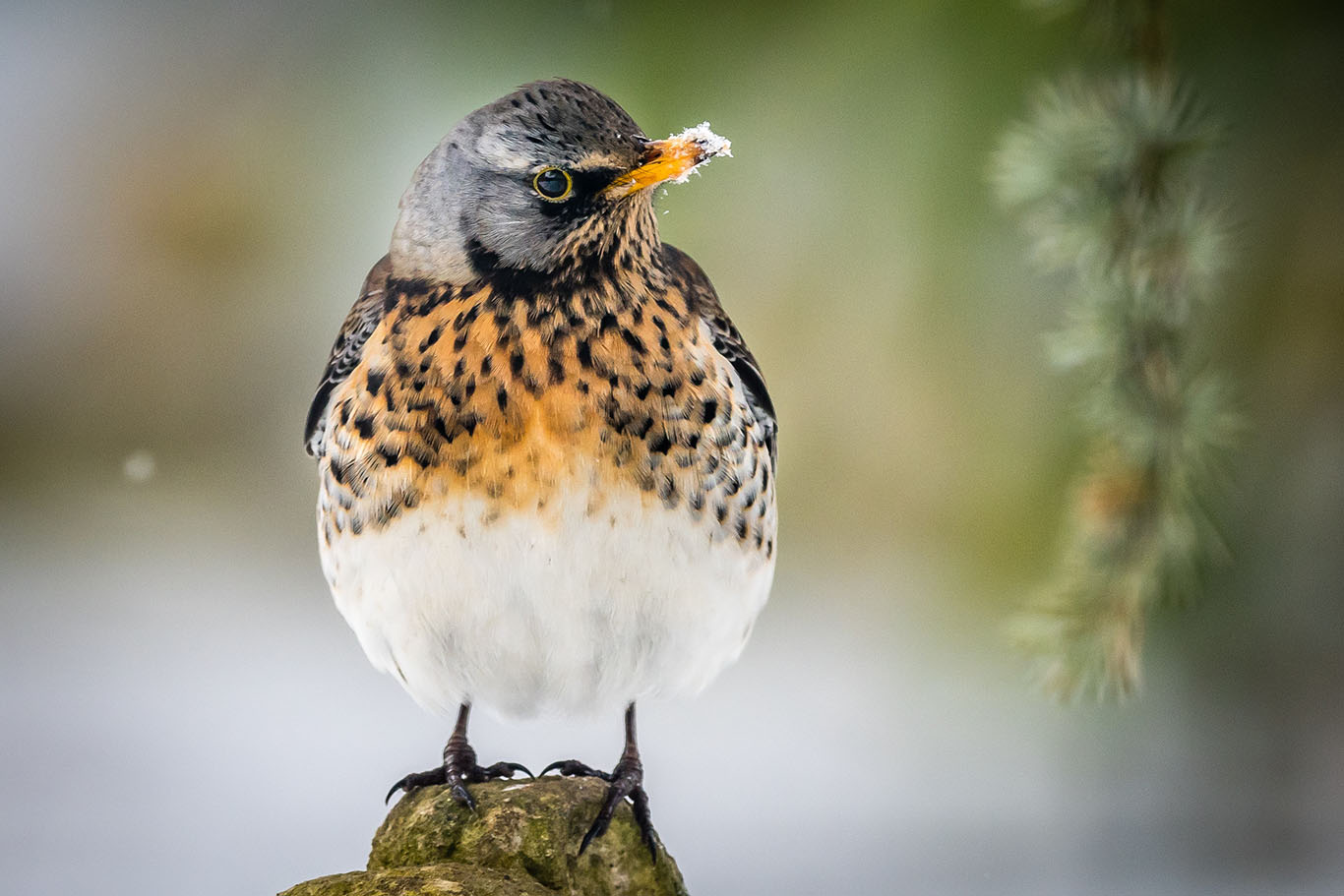 The cold weather has seen huge numbers of Fieldfares move into urban and suburban gardens as they look for food (Anthony Morris).
RSPB's Jamie Wyver commented: "We are getting a lot of phone calls and social media messages from people reporting Fieldfares and Redwings in their gardens. It's quite unusual to see this and it shows the harsh weather conditions are really affecting them. You can help these beautiful visitors get through this cold snap by putting out fruit like apples and pears, crumbled cheese or suet, and mealworms. Remember they'll need water too, so keep your bird bath topped up and ice free."
Redwings and Fieldfares will remain in the UK until around the end of March when they return to Iceland and Scandinavia to nest.
Content continues after advertisements
For more tips and activities on how to help birds and wildlife in your garden all year round visit: www.rspb.org.uk/homes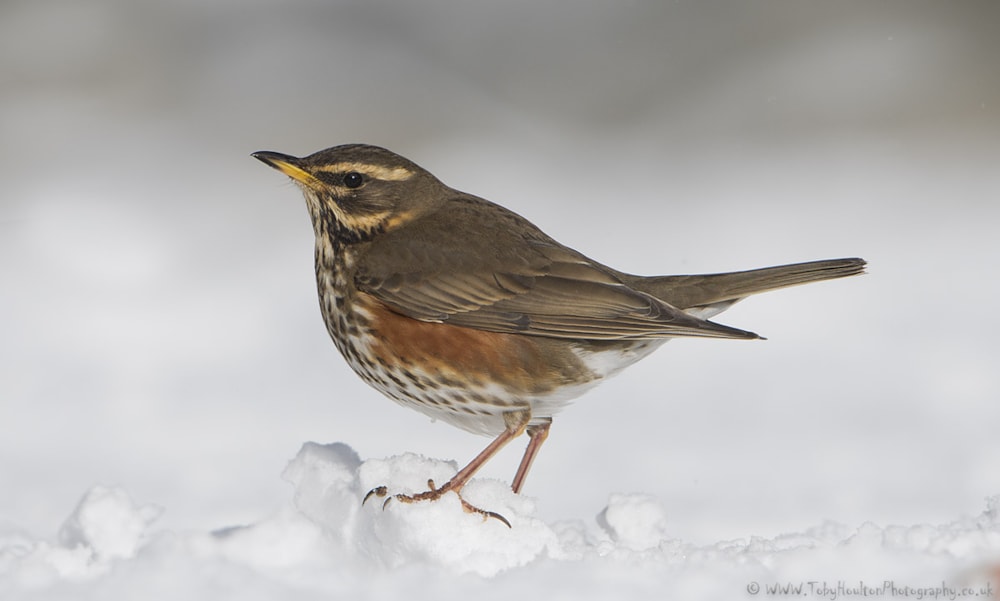 Redwing, Kildary, Highland (Toby Houlton).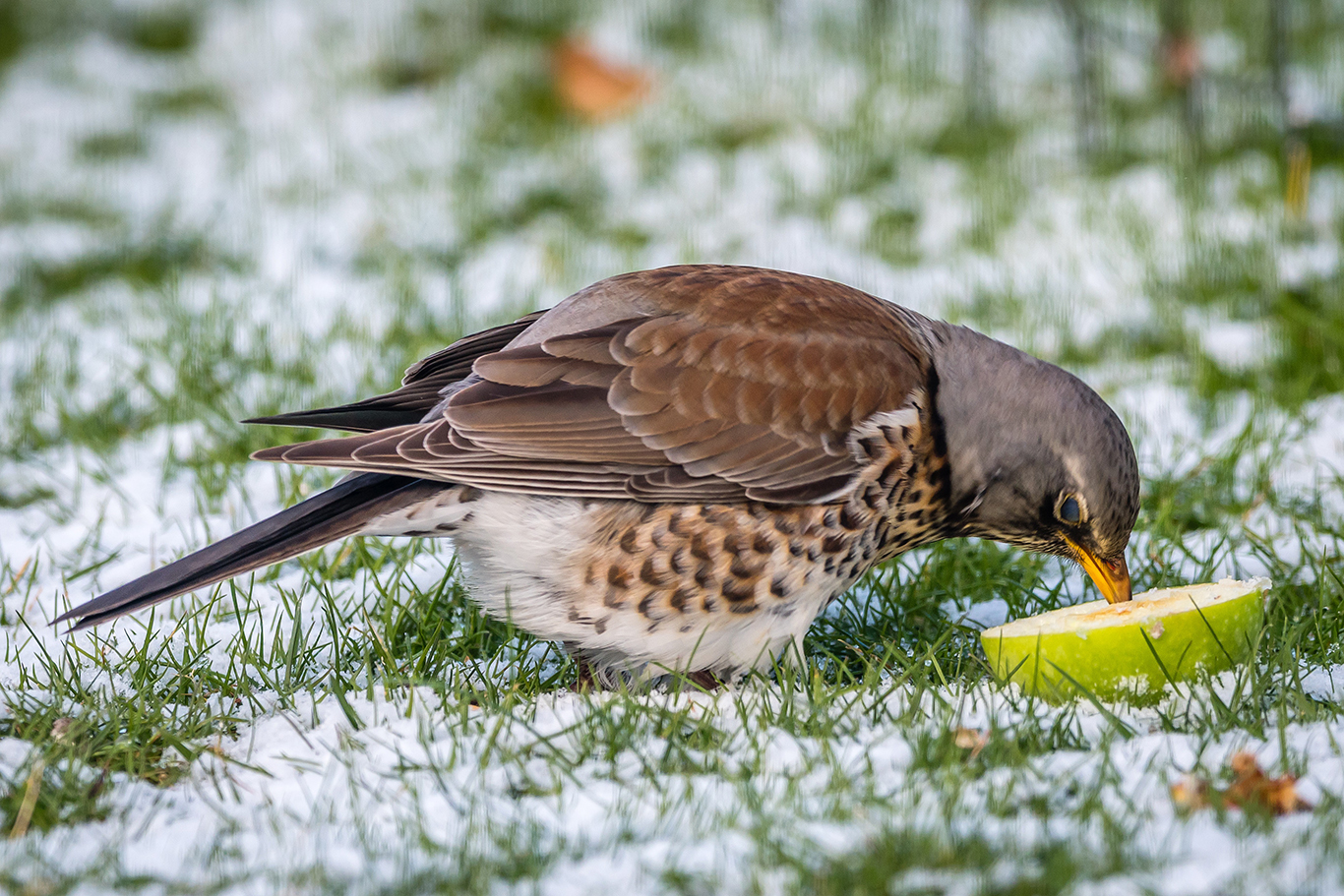 Fieldfares are particularly fond of apples, and putting out a few may result in scenes like this in your garden (Anthony Morris).