Roseate Terns get help from crime prevention fund
35d625e2-4917-47d4-9194-bfb91d27f56d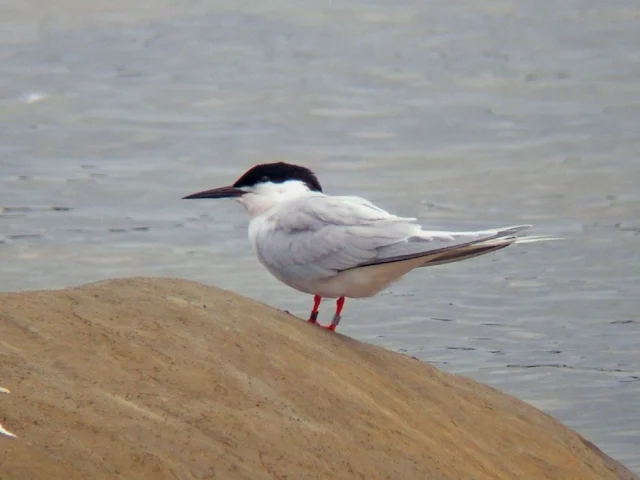 A community fund set up by the Northumbria Police and Crime Commissioner has awarded the RSPB a grant of £2,000 to help prevent wildlife crime at its Coquet Island reserve.
Situated a mile off the coast of Amble, Northumberland, Coquet Island RSPB is home to tens of thousands of breeding seabirds during spring and summer, including the UK's only colony of Roseate Terns. As a result, the island is designated as a wildlife sanctuary and landing on it without consent is prohibited.
The RSPB will use the grant – arranged by Vera Baird QC – to upgrade the island's outdated CCTV system, so that wardening staff can monitor the island effectively for illegal activity such as egg theft and disturbance of Roseate Terns. In 2004, Roseate Tern eggs were stolen,
while in January 2013, brothers Derwick and Leslie Ramsay, from Amble, were found guilty of disturbing the protected seabird colony
, after they landed on the island without authorisation in July 2012.
Paul Morrison, Warden at RSPB Coquet Island, said: "This generous grant from the Police and Crime Commissioner means we'll be able provide greater protection for the UK's rarest seabird, and make staff feel more safe and secure when working on the island. It is also a powerful endorsement of the RSPB's view that wildlife crime is a serious issue that needs to be tackled head-on with the right resources."
Vera Baird QC said: "Tackling wildlife crime is an important priority and I am pleased that we have been able to support the excellent work of the RSPB to help protect some of the UK's rarest seabirds on Coquet Island. Northumbria Police and I will continue to work closely with the RSPB to help protect rare birds and to stop the theft of birds' eggs."